Kishwaukee College nursing students were honored by faculty, administration and staff during a pinning ceremony on Dec. 15.
Thirty-four students were recognized for their successful completion of Kish's Registered Nursing program and were presented with a special pin during the ceremony before family and friends.
The registered nursing graduating class of Fall 2021 are: Anton Barton, Rebecca Brucks, Leticia Castaneda, Caroline Clasen, Samantha Collin, Angel Davis, Ashley Del Real, Allison Dillingham, Jessica Espinoza, Nohely Espinosa, Mary Fiedler, Jennifer Guymon, Susan Kinsey, Kassandra Klotz, Lekeia Knight, Katelyn Kovacs, Kelso Kuipers, Laura Lopez, Meijiao Lyons, Shanice Mallett, Tamara Mason, Meaghan McFatridge, Kyesha Means, Avery Mertz, Mya Millard, Karina Mora, Lilian Ndicu, Diana Penaran, Haley Puffenbarger, Lindsey Robertson, Jessica Snow, Janette Solis, Mallory Thies and Rachel Wesbrock.
Brucks, Clasen, Kovacs, Mertz, Millard, Penaran, Puffenbarger, Thies and Wesbrock were recognized as members of the Alpha Delta Nu Nursing Honors Society. Lilian Ndicu was the Fall 2021 class's nomination for the Nursing Program's Outstanding Student.
"I am forever grateful to my kind instructors for sharing their knowledge with me. I experienced kindness and love at Kishwaukee College. I enjoyed my journey of hard work, and I hope other students will experience the same," Ndicu said in a news release. "The most important thing I have learned is to be patient-centered – to see, feel and listen to my patients as I give them evidence-based quality care."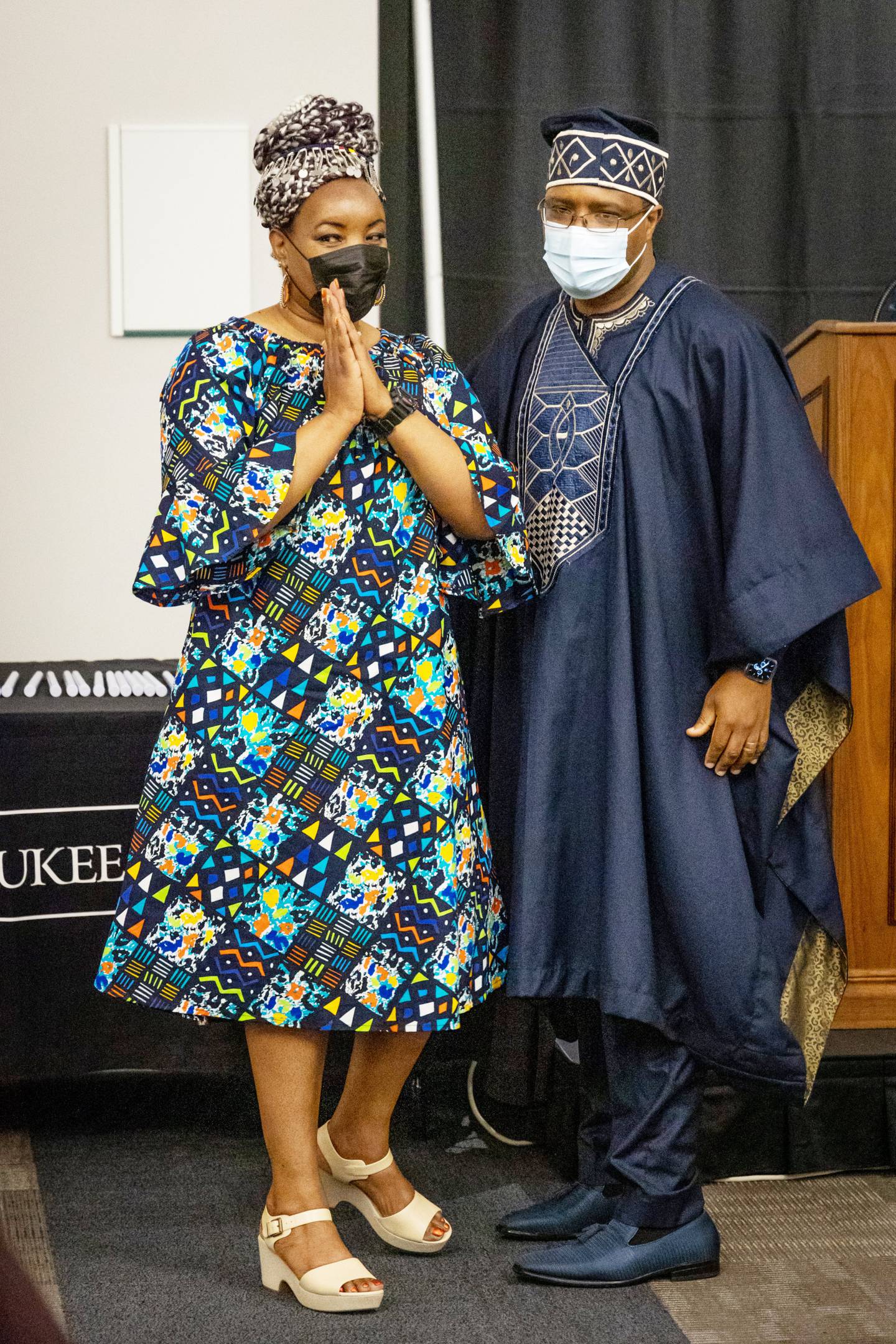 The ceremony included an address from Jud Curry, dean of Office of Instruction, and Angela Delmont, director of nursing. Delmont emphasized the importance of graduates entering the nursing field during the ongoing pandemic.
"Right now, it is more important than ever that we are graduating nurses who are able to be on those front lines, caring for the patients and their families who have been affected by COVID-19," she said in the release.
During the ceremony, each graduate was pinned individually by a friend or family member who had supported the student or acted as a mentor while completing the program.
The Registered Nursing program at Kishwaukee College prepares students to become fully licensed registered nurses in the state of Illinois. For more information on nursing at Kishwaukee College, visit www.kish.edu/nursing.