DeKALB – DeKalb City Clerk Sasha Cohen, who's long fielded scrutiny by city leaders who say he repeatedly flouts his responsibilities and doesn't show up for work, was turned away Monday by staff who alleged he hadn't prepared enough to oversee the first day of 2023 candidate election filings.
Instead, city employee and deputy registrar Ruth Scott was on hand to collect nomination packets for candidates for the 2023 DeKalb City Council race. Scott is a former deputy clerk, current city executive assistant and recording secretary for the City Council that appointed her in 2021 at the council's direction in response to what they said was Cohen's repeated insufficient record keeping and absences.
Cohen arrived to city hall about 8 a.m., shortly before candidates were allowed to start filing at 8:30 a.m. Monday. He was greeted by City Manager Bill Nicklas, who said he asked the clerk to step aside and let Scott handle registrar duties for candidates handing in papers to get on the 2023 ballot. Nicklas alleged Scott had prepared for the candidate filing window, and Cohen, who Nicklas said he hadn't seen around city hall in seven months, had not.
Nicklas said he told Cohen he could remain in city hall as an observer, but prevented him from removing Scott in her role, a move Cohen said he took offense to.
"The city, I suppose, council and manager, have decided to not only allow an unelected bureaucrat to do that job but to deny the ability of the elected official to participate," Cohen said. "It's offensive to the citizens of the city who voted for me to be in office. It's offensive to the foundations of our democracy to change the rules in the middle of the game and substitute an independent elected voice with an unelected bureaucrat."
During Monday night's City Council meeting, Cohen announced he's filed a lawsuit against the city, naming Scott specifically, for allegedly barring him from performing his elected duties.
DeKalb County court records show the civil lawsuit was filed Monday seeking Circuit Court Judge Bradley Waller's declaratory judgement on whether the city should be held accountable for their actions. Court records show Waller isn't set to hear the case until 9 a.m. March 1.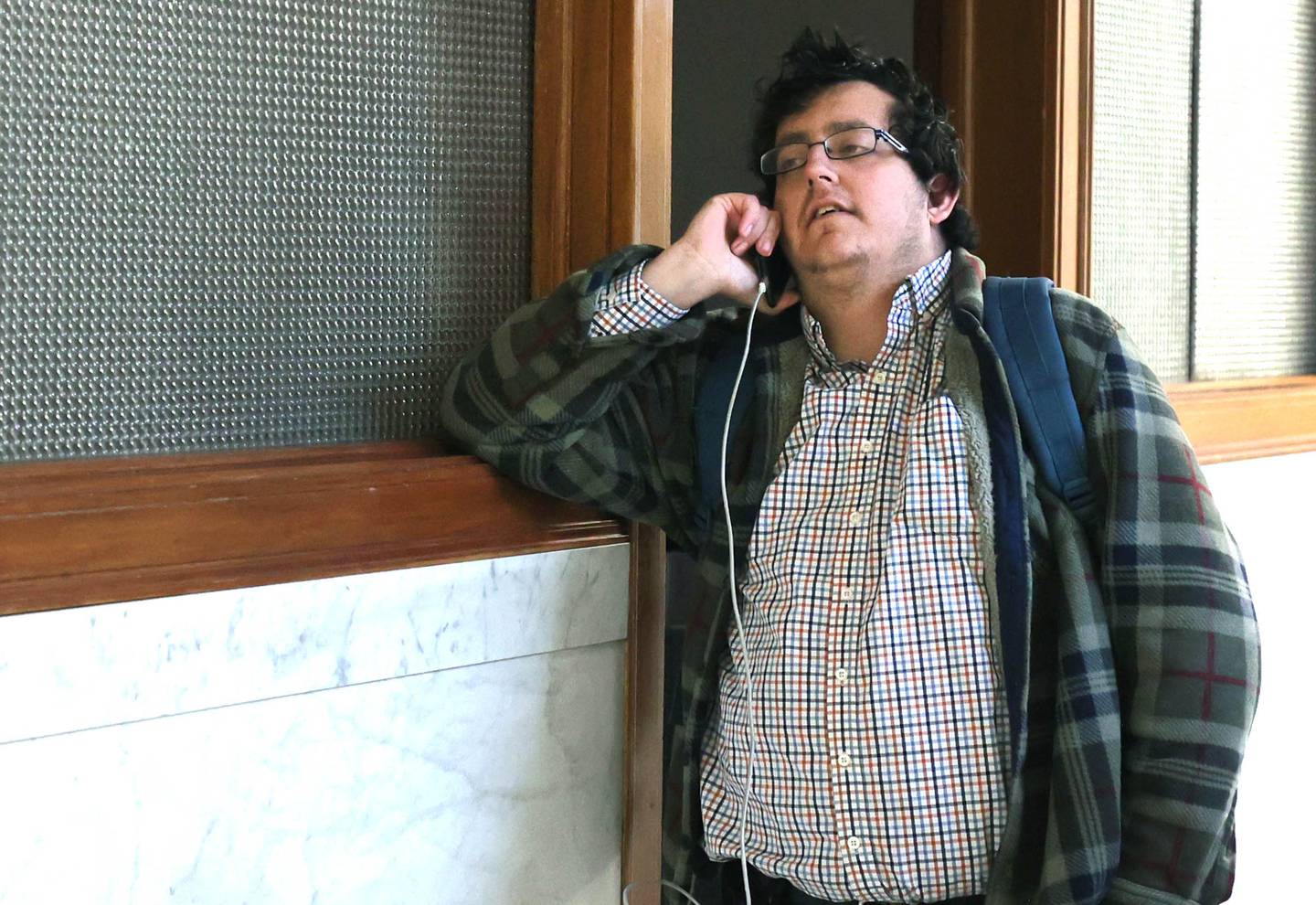 Cohen ran unopposed in the April 2021 consolidated elections, his first elected role after a failed 2020 bid as a Libertarian for a seat on the DeKalb County Board. Since his time in office, he's been at the center of public scrutiny from both city hall and residents who've called into question his ability to do his job. Controversial remarks he's made about policing such as his opinion that the DeKalb Police Department should be abolished, have also landed him in hot water.
The clerk has said he no longer is part of the Libertarian party, and self-describes as an anarchist, according to his social media page.
The part-time DeKalb clerk's position, which is a four-year term with an $8,000 annual salary, is largely administrative. Duties include administering elections, keeping minutes at city meetings and authenticating documents using the city seal.
Monday's atmosphere at city hall was tense, as Mayor Cohen Barnes also was present when Cohen was turned away. After making a phone call and lingering a while, Cohen left about 9 a.m.
It's the latest in a string of chaos at City Hall since the clerk took office.
Since Scott was appointed recording secretary, Cohen has said he doesn't attend council meetings anymore as he believes his presence would be redundant.
"At that point, it became clear to me that my attendance had been rendered scrofulous," Cohen said. "There's no point in me sitting there to take minutes that will not even be read by a City Council that is already chosen a preferred offer. I generally refrain from wasting my time at the city by attending the meeting."
Minutes are taken by Scott, and then approved by the City Council.
Cohen's attendance at public meetings has dwindled over time.
In 2021, he missed 7 of 19 meetings, 4 of those absences were without notice or explanation, city records show. In 2022, Cohen has missed 23 of 26 meetings to date; 18 of those absences – the last 18 – were without notice or reason, city records show.
Nicklas said he demanded that Cohen take a seat as the registrar for the day as the city manager said Scott had made all the necessary preparations to accept nomination packets from city council candidates. Nicklas said with candidates expected to line up, spaces have to be cleared out and affixed with all the necessary documents.
"In our case, at City Hall, we had to reorient what some other offices are doing just so they don't interfere with the process," Nicklas said. "We didn't know how many people would show up. There might have been several candidates for each position. So, we wanted to make sure that they had a place to wait without interfering with the line once it got moving."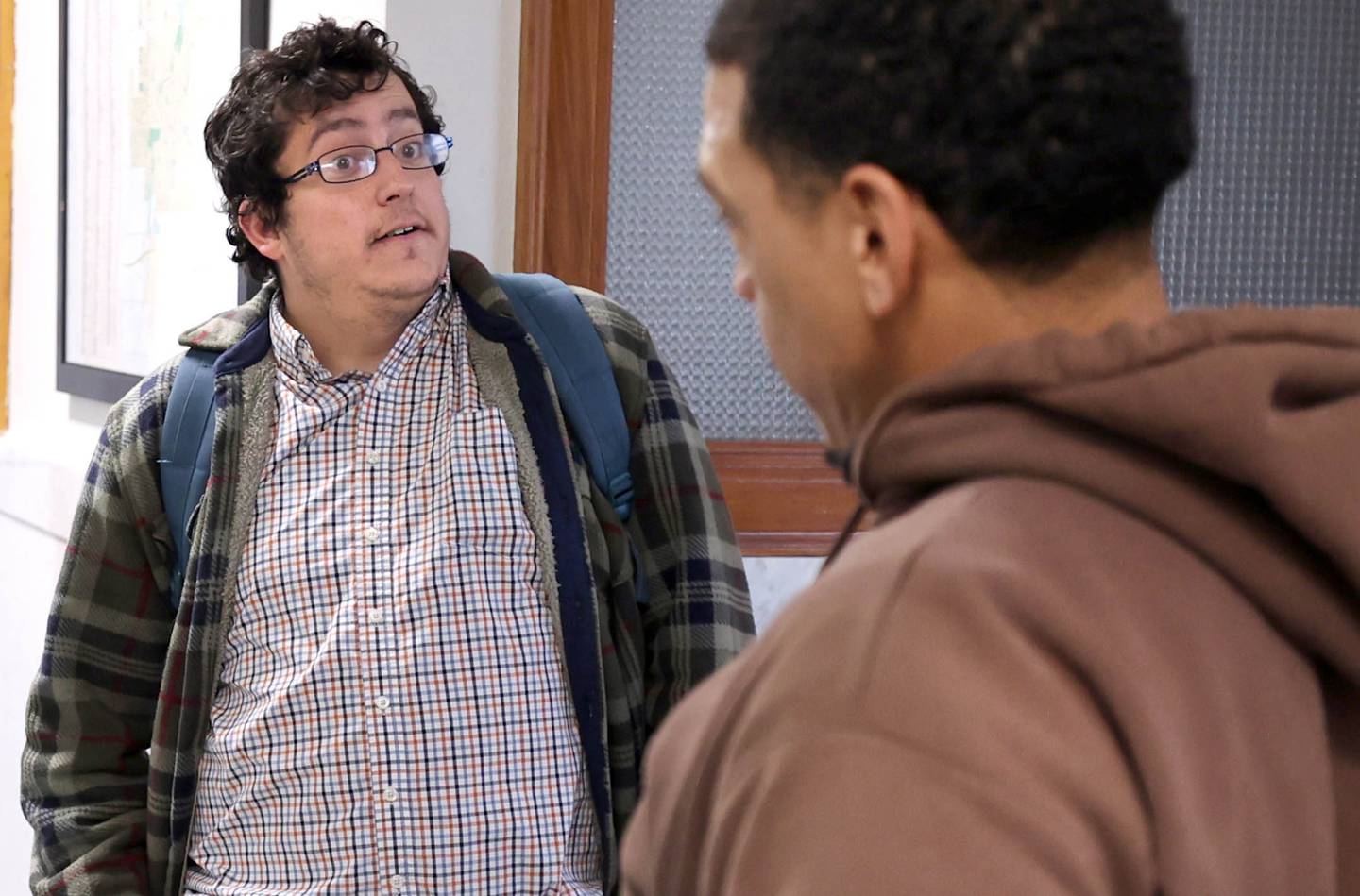 Nicklas said Scott had been prepared to accept candidacies for the April 4 election at the end of last week.
"[She] had the place laid out as state statute requires, had all the forms, was ready to do business, and he was creating a scene," Nicklas said. "I asked him to stand outside the area that is sacred for candidates. So, that's what happened."
It remains unclear if Cohen was informed about the state statute and what it requires of city clerks to do before they may preside over an election. It's also unclear whether city staff have the authority to prevent an elected official from accepting candidate papers.
"We didn't have a civil conversation this morning," said Nicklas, who alleged the clerk abandoned his duties. "He wasn't interested in such a conversation."
Cohen acknowledged the shortcomings of his attendance Monday.
Posts from Cohen's personal Facebook page appear to show he's spent much of his time dating back to June traveling out of state, working for campaigns in Pennsylvania, Georgia and New Hampshire, social media posts show.
Cohen acknowledged that he's been preoccupied by working out of state in the 2022 Georgia runoff election held this month, but said he intends to take corrective action against the city and reclaim the duties of his position.
"I think that being accessible to the people of DeKalb is important to the job," Cohen said. "I think the primary function of a clerk has been served in a capacity of independent oversight. They're the only person in city government who doesn't report to the city manager or to council and mayor, and if in power to actually fulfill the role that the city clerk is meant to do, it can be a powerful office to root out corruption and keep an eye on things that are happening within City Hall."
City staff allege Cohen does not keep office hours, however.
Controversy has followed DeKalb clerks for years.
Cohen's predecessor, Lynn Fazekas, was at one point asked to resign by then mayor Jerry Smith over what officials said was her misuse of a tool to notarize documents, a directive she refused. She also filed a lawsuit against the city, which was dismissed by judge Waller in 2020. Her appeal also was rejected by the Illinois Appellate Court in September 2021.
Cohen said he believes city leaders have made a concerted effort to marginalize the clerk's duties in DeKalb, a frequent critique he's reiterated since scrutiny over his performance surfaced.
"I think that it's important to have somebody in the role who's unwilling to go along to get along," he said.
Nicklas said something has to give.
"At the very least government is supposed to be responsive, and he has not been responsive," Nicklas said. "He's not been present. He may fool some people some of the time, but he can't fool all the people all the time. It's an embarrassment to the city of DeKalb."
Cohen said he plans to be at City Hall daily until his case is heard in court.