DeKALB – Paul Borek said cheers to 15 years this week as he prepared to retire as executive director of the DeKalb County Economic Development Corporation. He leaves a legacy of significant business growth for the community.
Expressing humility as praise from local and state leaders beckoned him forward, Borek, 68, insisted much of the credit for the agency's success stems from the people who've worked alongside him.
"I'm pleased to have had the opportunity to make a difference, along with many, many, many partners that have been involved in all of our initiatives," he said. "I'm pleased to have worked with all of DCEDC's colleagues to make a difference for DeKalb County."
Borek officially handed his successor Mark Williams the reins to the public-private partnership this week. So what's next for the longtime business leader who's preparing to leave his office and, hopefully, spend some warmer winters down south?
"I'm wrapping up a few things at the office, and ensuring that the transition with Mark Williams is smooth and seamless, and engaging in travel plans with my wife, Mary [Myers]," Borek said.
Borek, who came aboard to run the agency on Feb. 1, 2008, championed a variety of initiatives to attract businesses to DeKalb County during his tenure. None were more fruitful, community leaders said, than his efforts to create the DeKalb County Enterprise Zone. A common economic tool employed by municipalities across the state to entice business growth, the Enterprise Zone creates financial incentives for businesses to relocate or grow their businesses in DeKalb County.
The Zone offers tax incentives through state and local agreements, and coordinates with the Illinois Department of Revenue and Illinois Department of Commerce and Economic Opportunity. The cities of DeKalb, Genoa, Sandwich and Sycamore, along with Cortland and Waterman all have signed agreements with the Zone.
Since the Enterprise Zone's creation in 2016, businesses have invested more than $2.5 billion into facilities in the county. Among them include significant growth marked just within the past three years: social media giant Facebook's parent company, Meta's DeKalb Data Center, exceeding $1 billion worth of investment into the Interstate 88 corridor, Amazon's warehouse, Ferrara Candy Company, a Kraft Heinz facility and more.
DeKalb County Administrator Brian Gregory said the creation of the Enterprise Zone began about a decade ago with a meeting between himself, Borek and Mark Pietrowski, who at the time chaired the DeKalb County Board. The trio met at 3 p.m. on a Friday and didn't wrap until close to 9 p.m.
"And from that point, Paul took the Enterprise Zone – and you heard the word shepherd earlier – he shepherded that process," Gregory said. "Paul was instrumental in making this happen. Paul's treated every opportunity the same, whether that economic opportunity involved hundreds of millions of dollars in investment or hundreds of dollars of investment. He recognized and appreciates that those companies are making investments here in the county, and he was there along the way to always serve as a resource. More importantly, Paul treats people the same way."
DeKalb County's Enterprise Zone was certified on Jan. 1, 2016.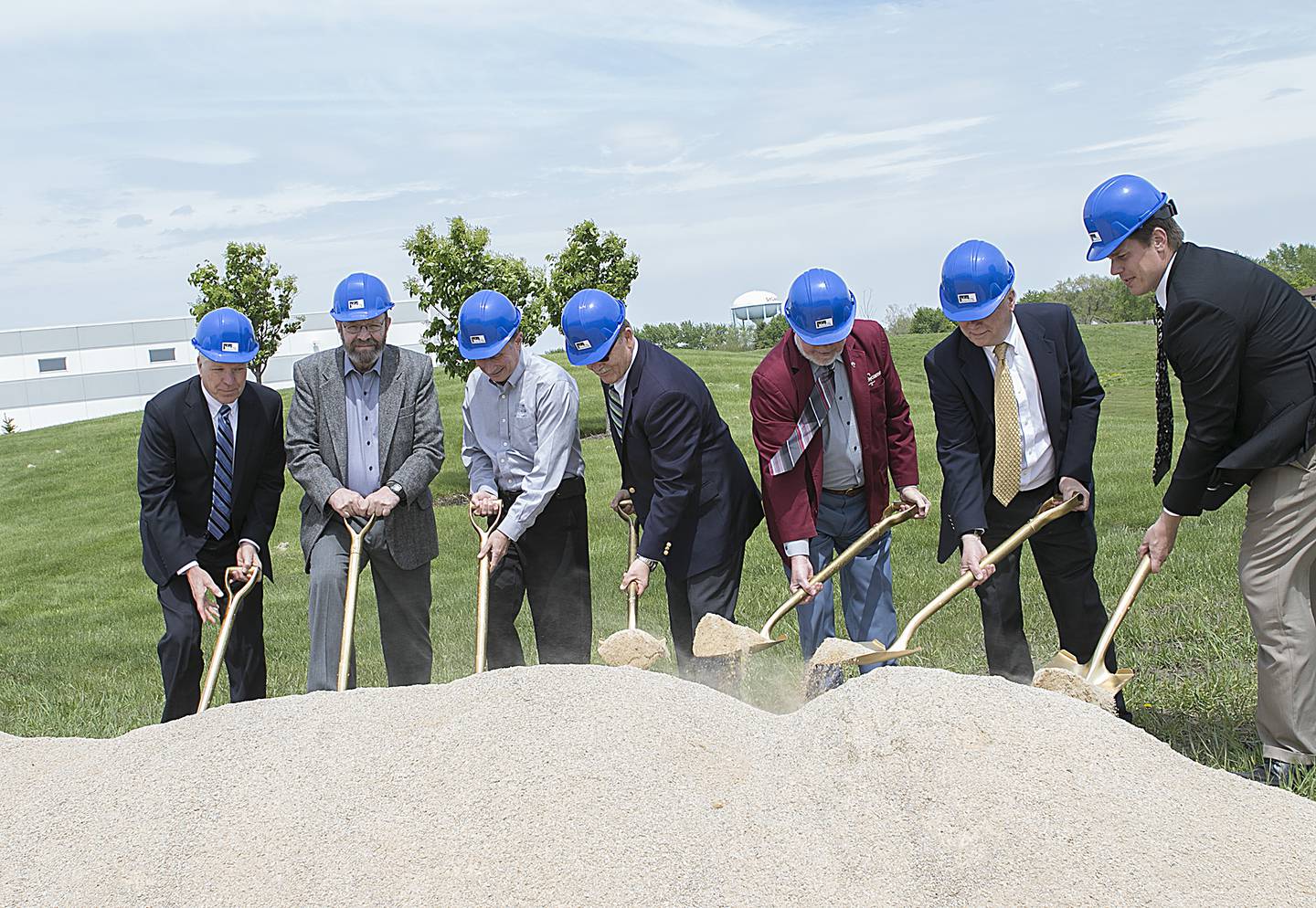 About 8 million square feet of new business space has been developed over the past seven years, officials said. With that came 3,500 jobs. As a result of the Enterprise Zone, 19 new businesses were attracted to the county and 19 local businesses expanded their operations.
Pietrowski, now Cortland mayor, said Borek left a legacy of economic success in the community.
"The sky's the limit now for this community, and it's [the Enterprise Zone] setting us up well to have a really diversified tax base, which was the goal that I had when I was County Board Chair, and I know that Paul had," Pietrowski said. "We really just want a lot of good job opportunities here for the residents of this county."
DeKalb Mayor Cohen Barnes said he was sad to see Borek retire because he believes he was the driving force behind state officials allowing data centers in enterprise zones.
"I've watched him advocate for the city of DeKalb, and for DeKalb County, over and over again, and his leadership was instrumental in changing the Enterprise Zone to allow data centers, which is one of the catalysts for us getting Meta to be able to come out here," Cohen said. "So Paul's always been a great advocate for the community."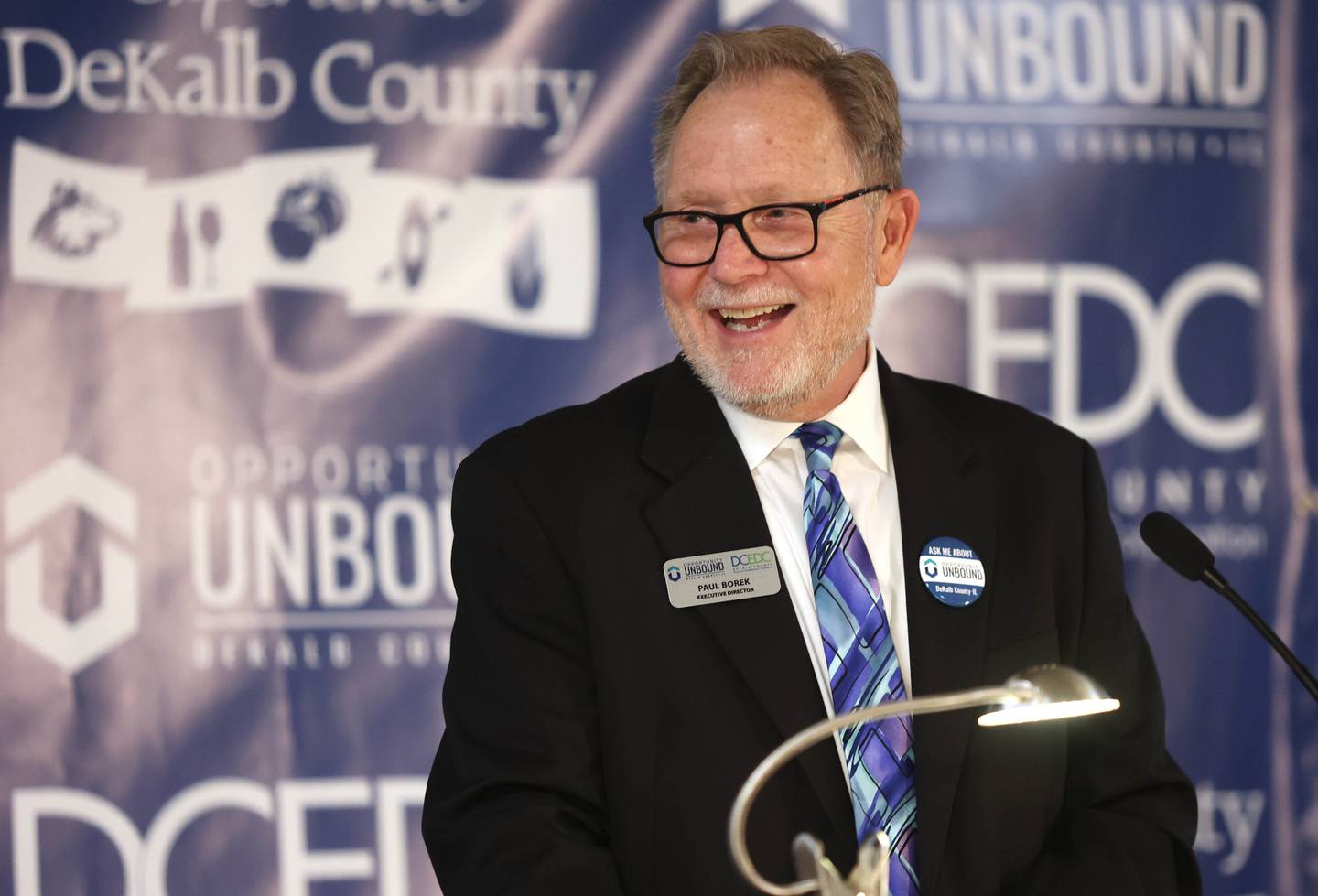 Municipal and county officials lauded Borek for his efforts to spur economic development at a Sept. 28 DeKalb County Economic Development Corporation event held in celebration of Borek's retirement.
Borek's efforts also didn't go unnoticed by state officials, either, including a special message from Gov. JB Pritzker himself.
Pritzker wrote a letter to Borek, which was read by the agency's Board President Mike Kokott.
"Your leadership and dedication have been instrumental in propelling our state's economic growth and your retirement marks the end of a truly remarkable era," Kokott read from Pritzker's letter. "For the last 15 years your leadership has played a pivotal role in revitalizing DeKalb County. The remarkable economic growth achieved in the last three years alone, equivalent to three decades of progress stands as a testament to your contributions."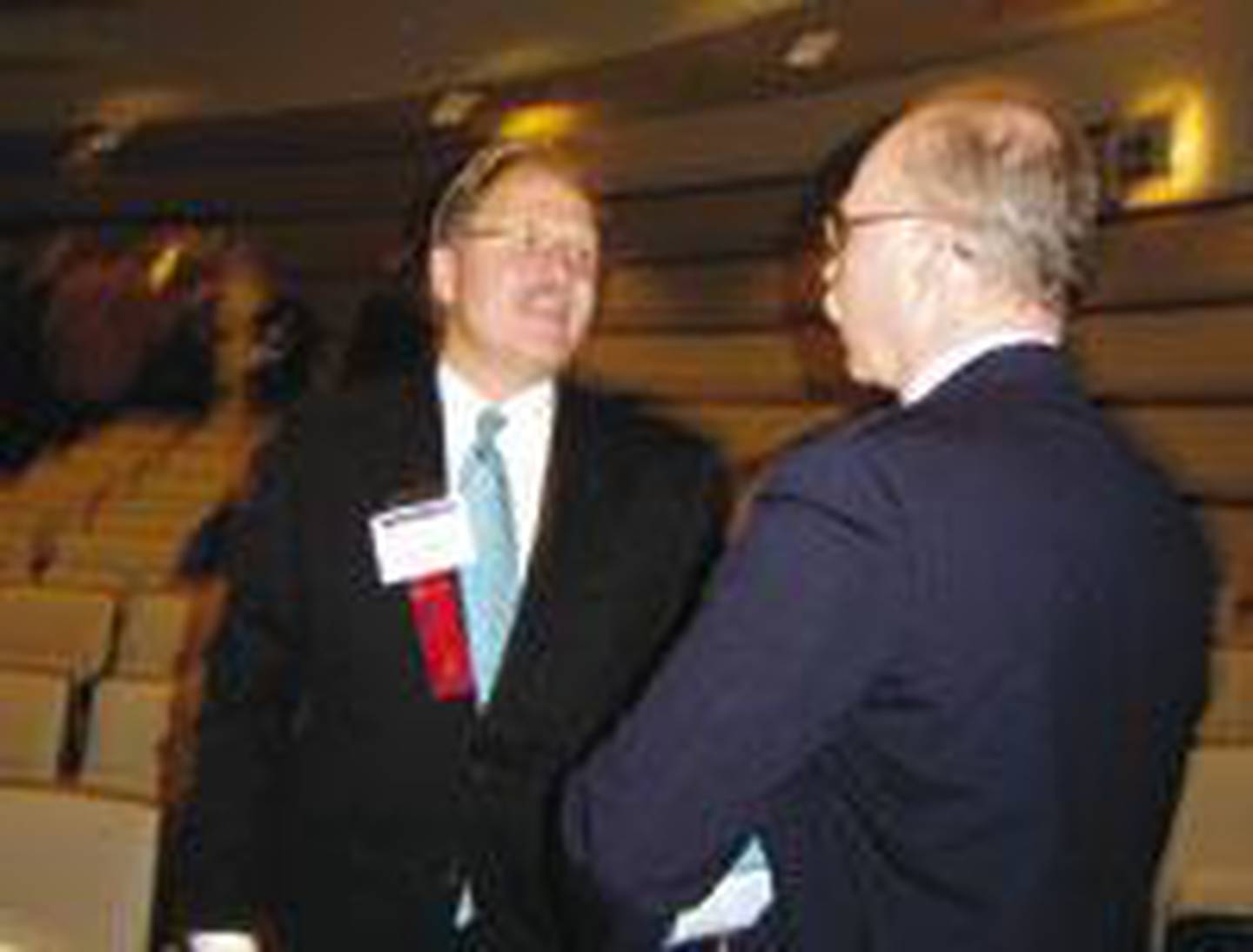 Karen Hoyle, administrator for the economic development corporation, has worked with Borek since 2010. In an emotional sendoff, Hoyle said she'll miss Borek's mentorship.
"He has been one of the best bosses I've ever had in my life," Hoyle said. "He's humble, he's kind, he's intelligent, he's thoughtful, he's considerate. He is one to allow you to collaborate and on prominent issues he is just a really wonderful human."
Borek said he plans to become a snowbird by wintering in Florida, and hopes to take a river cruise in northern Europe before long.
While he enjoys the spoils of a career well spent, DeKalb County will continue to see the fruits of his labor.
"We are in unprecedented economic development that we haven't seen since the invention of barbed wire, and Paul was a cog in that wheel to make it happen, and an important cog in the wheel," Cohen said. "I'm always going to remember him. We created transformational change in the city of DeKalb, whether it's driving property taxes down or affordable housing, whether it's new jobs being able to create historic investment in our community, and he was a part of that, so I'll always remember him for that."
This story was edited at 3:35 p.m. Oct. 6, 2023 to correct an earlier misspelling of Mark Williams' name.