DeKALB – A facelift is in order for Sullivan's Tavern thanks, in part, to a grant made possible by the city of DeKalb and its architectural improvement program.
Owner Earl Sullivan said major improvements are anticipated to get underway Feb. 6, prompting the tavern to close temporarily.
"We're going to be updating all of our heating and air conditioning, our electrical, all new lighting, new floors, new ceiling," Sullivan said. "It's going to be a big facelift."
If the improvements go according to plan, the tavern will reopen for business March 1.
The tavern plans to celebrate its grand reopening as part of its St. Patrick's Day celebration from 6 to 9 p.m. March 17 with live music from the local band dubbed The Beaux.
Sullivan said the improvements are estimated to cost $52,000, but he expects it could be more.
The AIP grant from the city will cover $25,000 worth of improvements, which is the maximum allowable under the program, according to city documents.
Sullivan said he expects to be able to shore up any difference in costs to complete the improvements.
"We have funds to take care of that," Sullivan said. "We don't have to borrow any money."
City Manager Bill Nicklas said the City Council sees a need for these type of interior and exterior repairs in the city's downtown businesses.
He acknowledged that the tavern has a long ties to the community and said that in that time, it's not asked the city for money until recently.
"They're asking for some assistance from our AIP program, which is designed for this purpose," Nicklas said. "But the TIF AIP doesn't by an error, I think, in the mapping that was done in 2017 and 2018 doesn't include that parcel."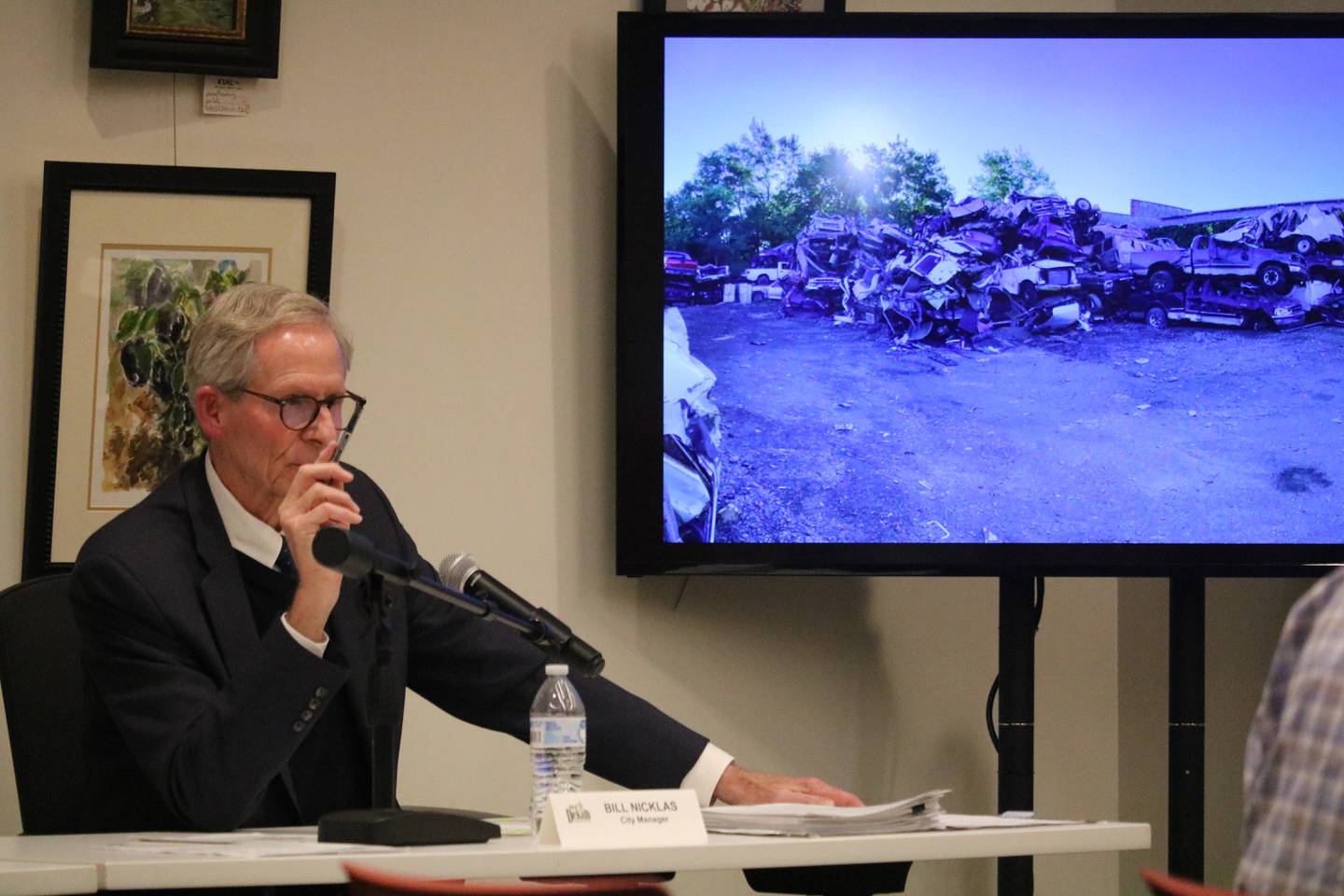 Nicklas said it makes sense for the city to extend assistance to Sullivan's Tavern for that reason.
Sullivan said the experience the tavern has created for patrons over the years is something they take pride in.
"It's been a melting pot for all of the years," Sullivan said. "We've got extremely loyal customers. We're blessed with that. [We're] always looking forward to seeing new faces in which we have in the last few months of operation. … It's kind of like a 'Cheers'. Everybody knows everybody's name. If they're not here, you normally give them a call to make sure they're okay."
Nicklas asked the council for its support of the tavern's request.
"The proposal meets all of our guidelines," he said. "We just took the TIF AIP guidelines and moved them to this more general capital purpose. I feel very strongly that this is as worthy as any proposals we've received on the AIP program, to date."
DeKalb city leaders intend to issue the grant to Sullivan's Tavern from the city's general capital fund.
Sullivan expressed gratitude for the city's assistance and the community's support.
"We're very blessed to be partnered with the city of DeKalb with this program," Sullivan said. "This is our 78th year in business and 75th where we're currently at. The program was available and it's going to help us out immensely with the funds for the improvements of the building. With great partners like the city of DeKalb and our loyal customers, maybe we can go another 75 years or 77 years."