DeKALB – DeKalb City Clerk Sasha Cohen is suing the city, asking for a judge to rule that staff violated his elected authority when they turned him away Monday from accepting candidate nomination papers for the 2023 election.
City leaders allege Cohen hasn't showed up for work in seven months.
The clerk alleged in a lawsuit filed Monday in DeKalb County civil court that the city "unlawfully usurped" his legal authority to act as the singular election authority for municipal elections. He also named city employee Ruth Scott, who's the recording secretary to the City Council and executive assistant in the city manager's office in the lawsuit, arguing she doesn't have the legal right to accept nomination papers.
"Today I did something I never thought I'd have to do, filed suit against my own city just to be able to perform the job I was elected to do," Cohen wrote on his official clerk campaign Facebook page Monday.
Scott declined to offer comment when reached.
City staff, however, have continually argued that Cohen doesn't show up for work and blatantly disregards the responsibilities of his role. City records show the clerk, elected in 2021 after he ran unopposed, has missed 35 out of 40 city meetings held since his swearing in.
Social media posts show Cohen spent much of the past summer and fall working on campaigns outside of Illinois, including in Pennsylvania, New Hampshire and Georgia.
City attorney Matt Rose also declined to comment specifically on the lawsuit when reached Tuesday. Rose is expected to appear in court on behalf of the city Wednesday during another hearing on a separate complaint Cohen filed this week.
The verified complaint seeking a DeKalb County judge's declaratory ruling on whether the city violated Cohen's statutory powers as an elected official was filed hours after the clerk was turned away by city staff who alleged he hadn't prepared enough to oversee 2023 election filings Monday.
Although Circuit Court Chief Judge Bradley Waller isn't expected to hear arguments on the lawsuit complaint until March 1, Cohen this week also filed an emergency temporary restraining order against the city, records show.
The clerk – who represented himself Tuesday in court – is asking that Waller accept his motion for a temporary restraining order against city staff who prohibit him from doing his elected job. Waller is expected to rule on that at 8:30 a.m. Wednesday at the DeKalb County Courthouse.
Cohen argued that Scott is allowed to perform clerical duties only when the clerk is absent.
A year ago, the council appointed Scott to take notes at city meetings, arguing Cohen's continued absences and incomplete minute-taking were violating credible city record-keeping.
In 2021, Cohen missed 7 of 19 meetings, 4 of those absences were without notice or explanation, city records show. In 2022, he has missed 23 of 26 meetings to date; 18 of those absences – the last 18 – were without notice or reason, city records show.
City staff alleges that Cohen does not keep office hours at City Hall either.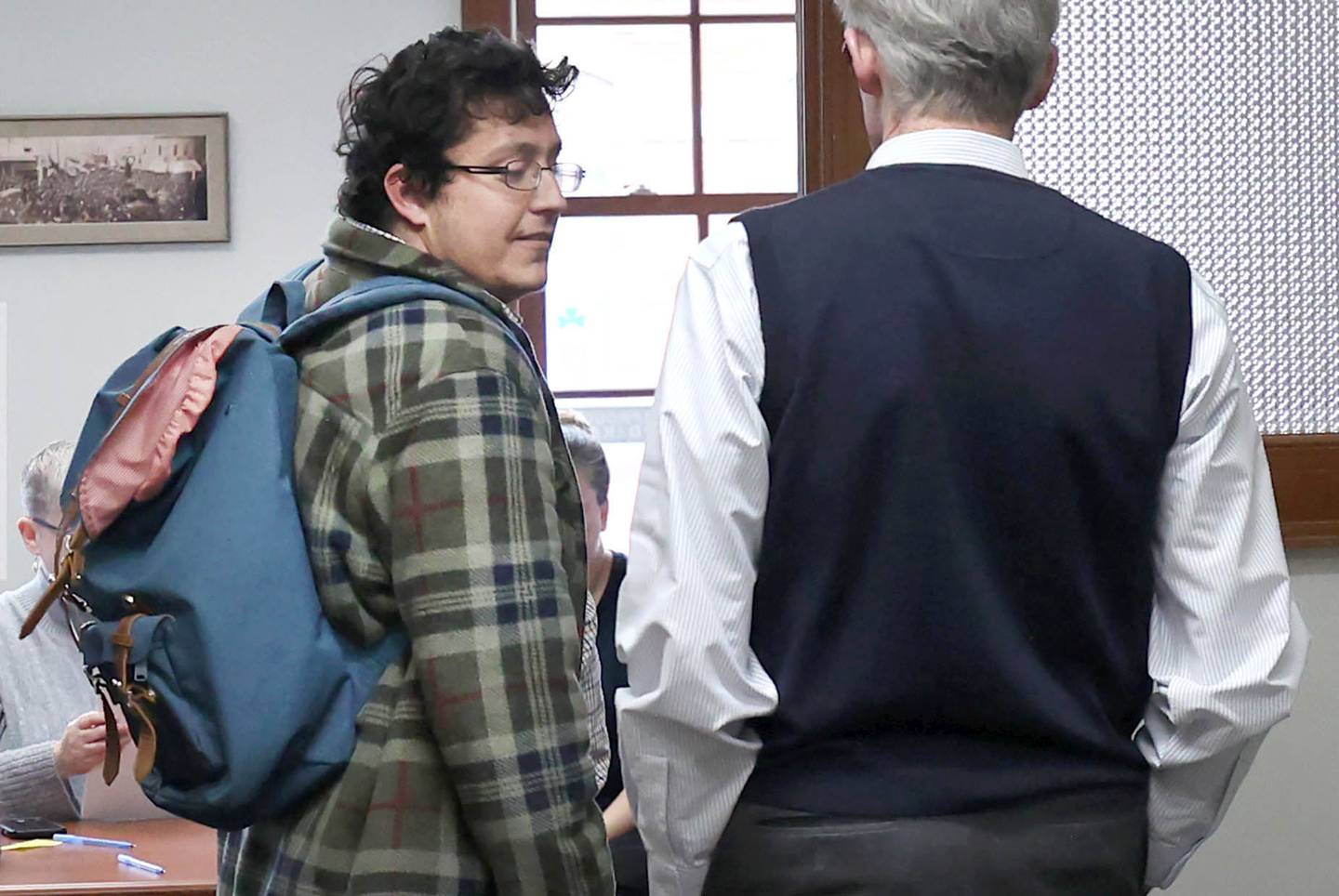 Lawsuit questions DeKalb's legal authority over elected official
Lawsuit filings show Cohen wants a judge to help "resolve an existing and escalating dispute over whether Clerk Cohen will be able to perform his statutorily directed duties as an elected official of DeKalb, which are currently being stripped away by Ms. Scott and the City of Dekalb [sic]."
Cohen argues that city staff have removed him from his duties as clerk.
On Monday, the city argued that Cohen's rampant absences meant he'd abandoned his duties, something that the clerk disputes.
Cohen also argues that Scott's participation in clerical duties "threatens to cause irreparable harm not only to Clerk Cohen, but to the City of DeKalb."
Cohen also argued Scott isn't legally allowed to act as the local election authority and accept candidate petitions ahead of the spring election, the lawsuit filing shows.
It's a similar argument Cohen's predecessor, Lynn Fazekas made when she sued the city in 2019 for what she argued was a stripping away of her clerk rights.
In the summer of 2019, Fazekas was asked to resign by then mayor Jerry Smith over what officials said was her misuse of a tool to notarize documents, a directive she refused. She also filed a lawsuit against the city, alleging the city had stripped her office of its powers by allowing an unelected city employee, Scott, to perform clerical duties. Fazekas's case was dismissed by judge Waller in 2020. Her appeal also was rejected by the Illinois Appellate Court in September 2021.
Scott is a former deputy clerk who was appointed by the DeKalb City Council as recording secretary in 2021 at the council's direction in response to what they said was Cohen's repeated insufficient record keeping and absences. The City Council in 2019 eliminated the deputy clerk role and instead gave the clerical duties to the executive assistant, allowing Scott to maintain fulfilling clerical duties in response to the clerk's office, which has for years been the center of city disputes.
Cohen argues that DeKalb's home rule standings do not supersede state election law. Cohen also called into question a pre-filing notice the city of DeKalb issued on Nov. 28 directing potential candidates to file their papers with Ruth Scott. Cohen was not named in the pre-filing notice, which is a required public notice.
The clerk told the Daily Chronicle this week he's aware he's been preoccupied working out of state, but wants to be "accessible to the people of DeKalb."
On Nov. 28, the city issued a pre-filing notice directing candidates to file their candidacy paperwork with Ms. Scott rather than Clerk Cohen. Cohen argues that in doing so, any candidate submitting paperwork with Rose has the potential to invalidate the filing.
It remains unclear whether city staff have the authority to prevent an elected official from accepting candidate papers.