DeKALB – Mental health, fighting and bullying were among some of the issues highlighted this week by DeKalb District 428 youth during an event meant to engage students to give feedback on school life.
The event, dubbed, "Youth Speak Out: Your Voice Matters", was put on Wednesday by a group of district parents, encouraging area youth to express themselves and be heard. More than a dozen came for the event held at Liberty Park to give feedback on their experiences in DeKalb District 428 schools.
Chance Calin, the district's student school board member, said they know students don't always think they can openly and freely share how they feel. Calin and school board member Ariel Owens attended the event to listen to feedback.
"I see that students are struggling in school and that they cannot express themselves half of the time because of maybe problems or maybe they're too scared," Calin said.
Owens, the district's board secretary, said the goal of the event is to get area youth talking.
"I've probably heard from your parents," Owens said. "I know what the adults think, but I want to know what you all think."
Among those on hand for the event to provide feedback was 13-year-old Cassidy Gerken. Cassidy said fights have become all too commonplace at her school, so much so they can be a disruption to the learning environment.
"There's like fights every other day or so at least at my school," Cassidy said.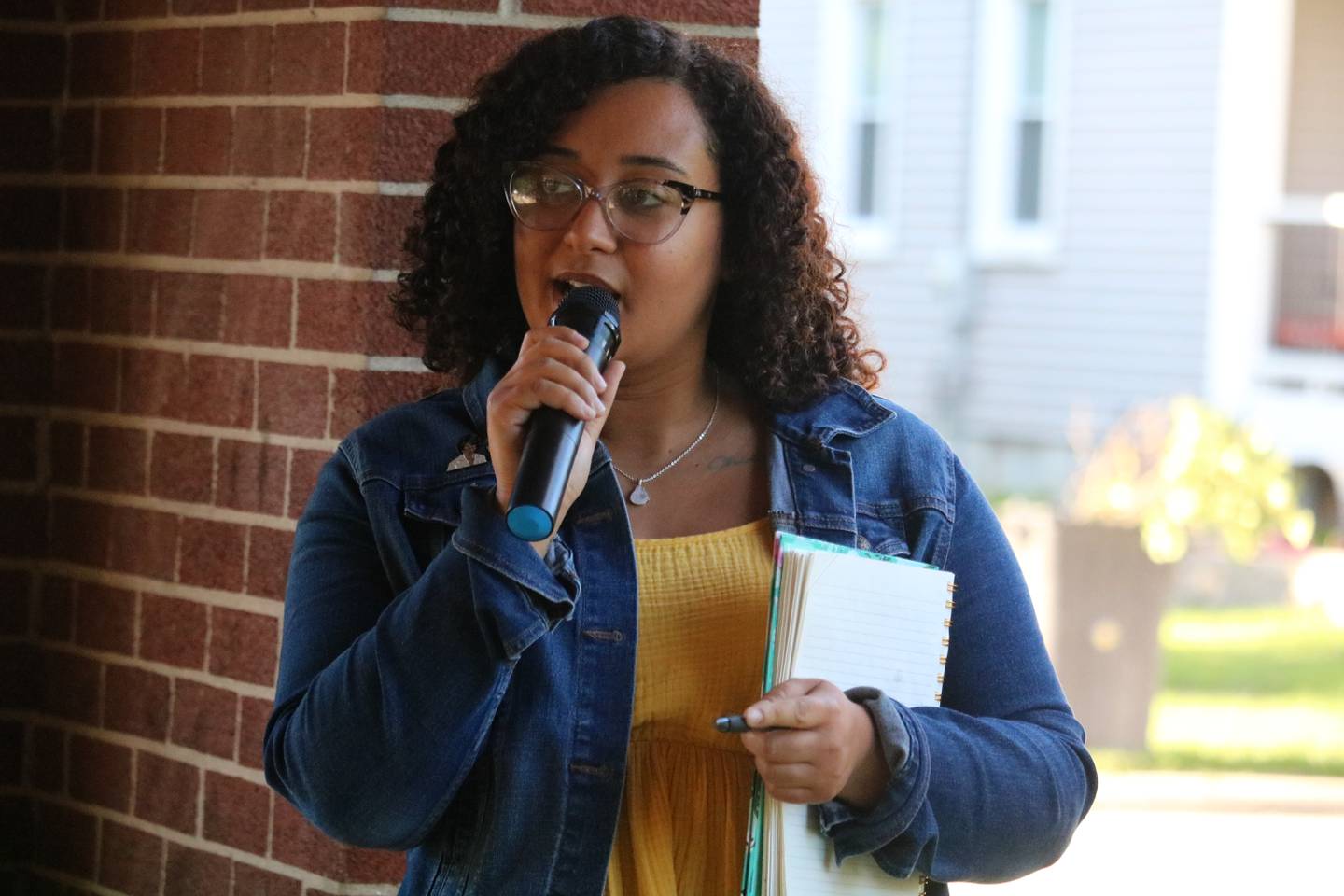 Cassidy's eight-year-old sister, Amelia Gerken, said something has to give with the behavioral problems noted at the schools.
In some cases, behavioral issues have prompted fights.
Amelia has a theory about why the district continues to see fighting in its schools.
"I feel like kids at my school get kind of out of hand if they sit down for too long," Amelia said. "I would request some walk around the room or down time everyday."
Several area youth echoed Amelia's point, saying that the district should consider allowing for more time during passing periods and provide opportunities for students to access less intensive courses.
Cameron Moore, 11, called into question why fights keep trending in DeKalb District 428 schools. He said it's not clear if teachers and school counselors are intervening properly.
"The same kids get into fights multiple times," Moore said.
Britney Calin, 19, of DeKalb recalled bearing witness not only to fights during her time in DeKalb schools but also seeking help for mental health issues. She said she would like to know more about resources available to help community youth who are in need of support.
"I remember going back during quarantine senior year and a little bit of junior year, there wasn't so much resources for mental health," Calin said. "My brother is going into eighth grade. But I also wanted to have mental resources for him to go to. I don't want to pay a therapist when I don't have money for it at the time. I would also like for him to talk to someone. What are some resources for him?"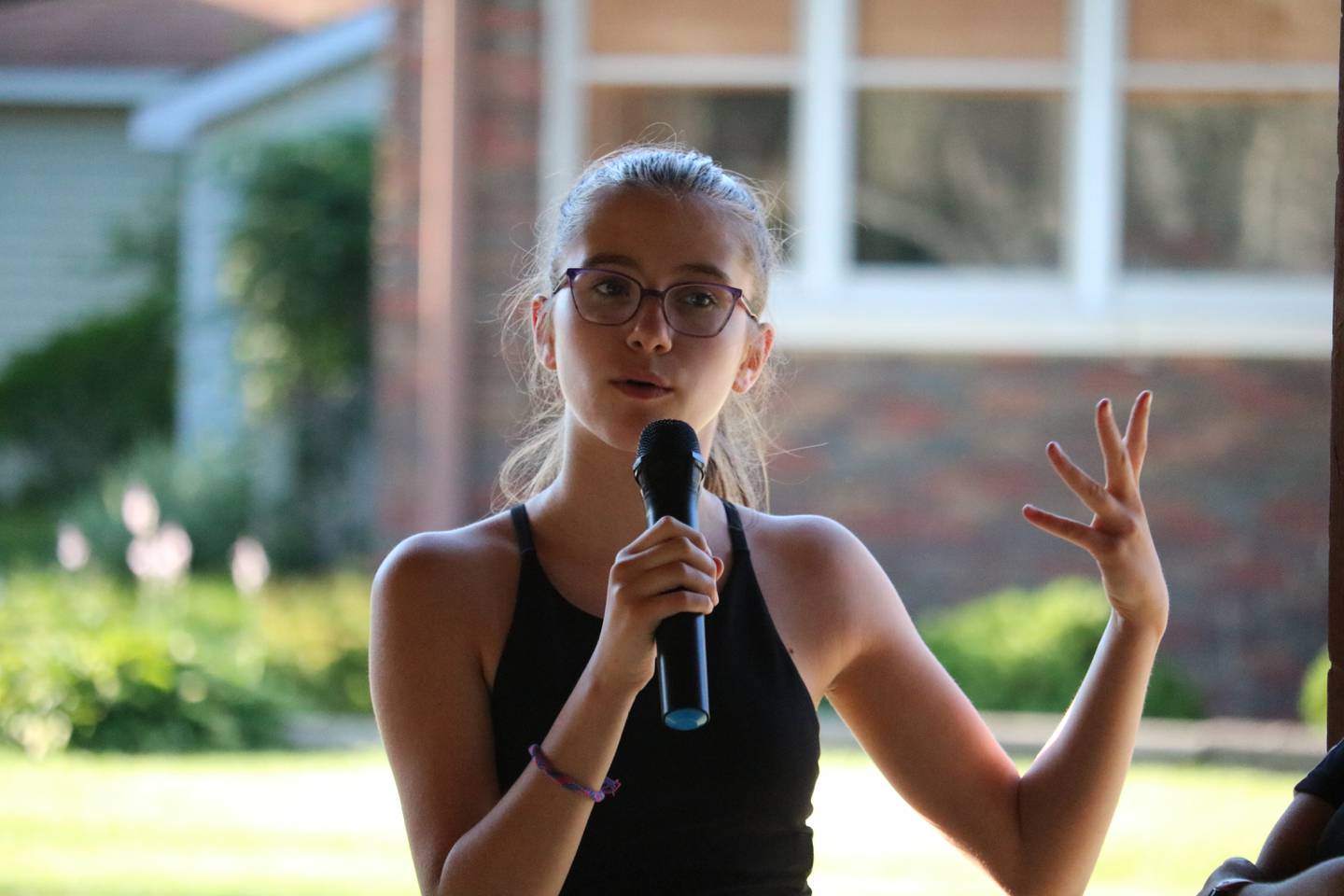 Araceli Lopez, a school counselor at DeKalb High School, acknowledged that barriers exist to mental health support in the community and said it is usually people with the nice insurances that can get help wherever they seek it. But she said when people don't have that luxury, options may be more limited.
"When discussing what resources are available, don't go to 'All you have to do is get referred to the community' because the community is not doable for everything," Lopez said.
Lopez said that fortunately, the student services department is getting a boost this school year.
"At the high school, we're lucky to get another counselor now," Lopez said. "But that still means that there's not a lot of people to help with the social-emotional [needs]. We're supposed to be able to do that at the high school. Even adding another counselor, it's just not doable."
Event organizers did not rule out the idea of holding future gatherings to solicit youth feedback as a followup to Wednesday's event.
Owens said the reason she ran for the DeKalb District 428 school board is because she wants to make sure that students are having fun in school and that they feel safe, supported and celebrated. She said the district is committed to tackling some of these larger issues that arose in discussion at the event.