This week thanks are given. Turkeys are thawing, pie is baking and everyone is getting ready to gather for a feast with family.
When I think of Thanksgiving, I think of the Norman Rockwell painting, "Freedom from Want." Generations of family gathering around a table with all of the trimmings while a beautifully baked turkey is placed in the middle. It gives me that warm fuzzy feeling of gratitude and happiness. It also reminds me that another beautiful season is just around the corner.
The Genoa and Kingston Communities together donated over 750 pounds of turkey for a free Thanksgiving dinner. The dinner takes place on Thanksgiving Day and all are welcome! Join us from 11 a.m. to 1 p.m. on Thursday at the Genoa Veterans Home 311 S. Washington St., Genoa.
The week after Thanksgiving, Celebrating the Holidays begins! Dec. 1, The Genoa Area Chamber of Commerce invites you to "Celebrate the Season" from 6 to 8 p.m. in downtown Genoa.
Celebrate the Season is filled with hometown traditional holiday activities, all of which are FREE including horse drawn wagon rides, a live petting zoo, warming fires, Christmas caroling, the GK Jazz Band, hot chocolate, cookies, coffee, photos with Santa and our annual tree lighting ceremony.
The evening begins with our Jingle Bell parade at 6 p.m. with the arrival of Santa to Genoa! After the parade will be the lighting of our community Christmas tree next to Heartland Bank & Trust. The Genoa Area Chamber of Commerce welcomes the community and with the help of Santa announces this year's winners of the children's coloring contest, and the winner of the Merry Main Street competition!
Celebrate the Season is magical for Christmas lovers of all ages. There will be tons of free children's activities including face painting, reindeer food and letters to Santa! Your whole family can get into the sleigh next to the Christmas tree for a photo.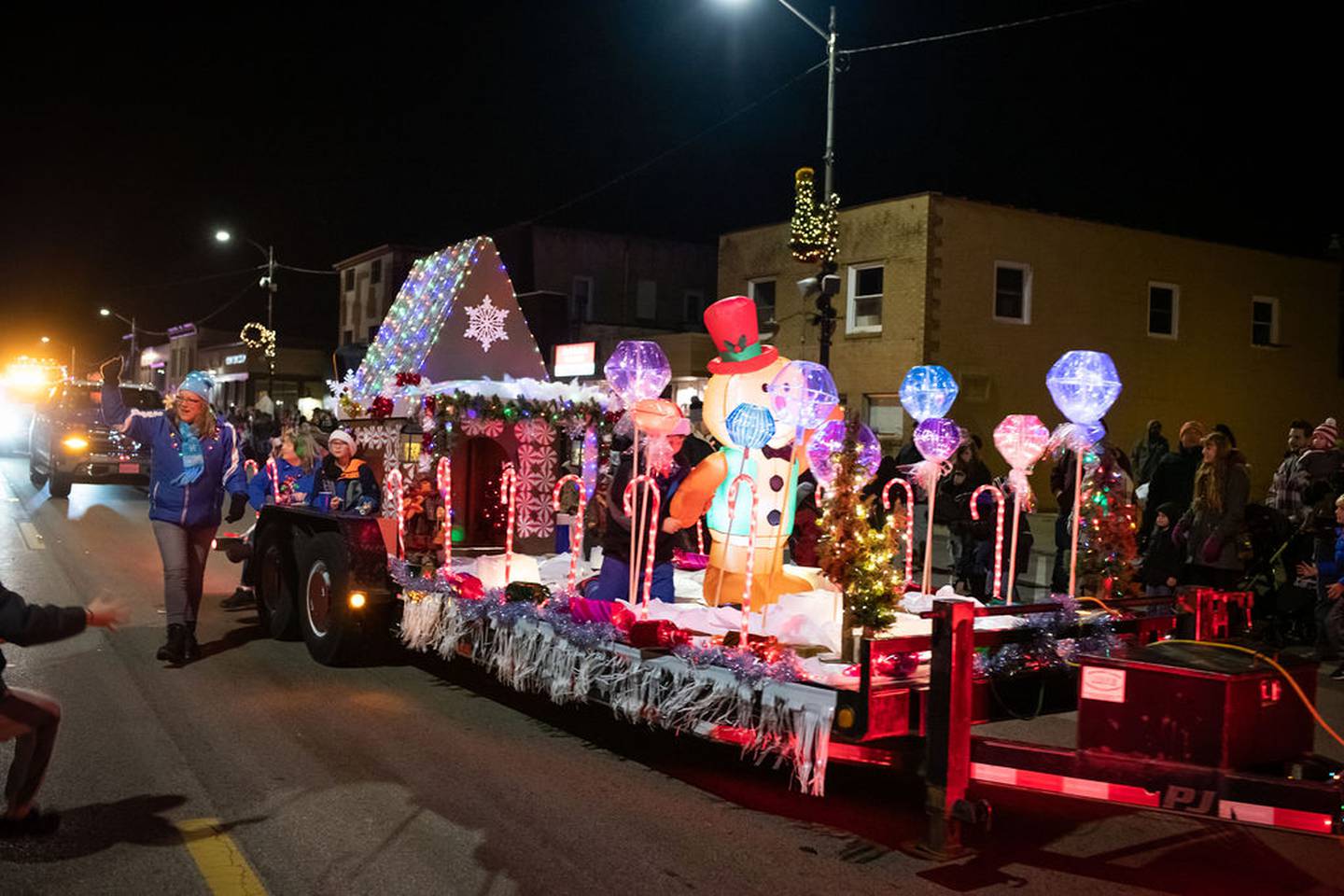 Genoa will be so full of holiday fun on December first that the Grinch himself would not be able to resist the Christmas spirit! We guarantee there will be something for everyone! We look forward to sharing this wonderful evening of hometown holiday traditions with you!
If you don't get in to see Santa the evening of Celebrate the Season, have no fear. The magic will continue as Santa will be in his house every Saturday from 10 a.m. to 1 p.m. starting Dec. 2 through Dec. 22 next to the community tree at Heartland Bank on the corner of Route 72 and Norht Monroe Street. Bring your own camera for pictures. There is no cost to see Santa. Children can also write letters to Santa and put them in the mail slot at his house.
If you would like your child to have a chance to be a winner of the coloring contest, be sure to put their coloring sheet into the mail box at 113 N. Genoa St. before 8 a.m. on Nov. 27. Coloring sheets were sent home from school, but can also be found on our website genoaareachamber.com/ under the Chamber Events tab.
The Genoa Chamber could not put on these community events without our fantastic sponsors. Thank you to all of our Celebrate the Season Sponsors: The City of Genoa, Meta, Old National Bank, IBEW Local 196/NECA Safety & Education Training Center, Alan Browne Chevrolet, Flood Brothers Disposal, American Family Insurance - Manny Peña Agency, Northwestern Medicine, Illinois Community Credit Union, Custom Aluminum Products, Davidson Pargman & Company, G.K. Trailblazers, The Genoa Public Library, Heartland Bank & Trust Company, Mark Carlson State Farm Insurance Agency, Remax Classic, Resource Bank, Walnut Street Daycare Center, American Legion, MetroNet and Northern Rehab Physical Therapy Specialists. Thank you for your investment in our community.
The Genoa Area Chamber of Commerce would like to wish you a spectacular Holiday Season! We are grateful for our supportive business and community members that continue to invest in and support Genoa and all of DeKalb County.
Be sure to support your small businesses this Holiday season, Explore Genoa and SHOP LOCAL!
Happy Holidays!
Krissy Johnson is the executive director of the Genoa Area Chamber of Commerce.