DeKALB – DeKalb School District 428 is eyeing a potential plan to relocate the district's special education program – which supports those ages 18 to 22 – from its current location at DeKalb High School.
The school board is expected to vote on the matter at its regular meeting at 6 p.m. Tuesday at the Education Center, 901 S. Fourth St., DeKalb.
The program serves students with intellectual and developmental disabilities. An alternate location has not yet been presented to the school board for review, but district staff said they would like to acquire an off-campus site that involves the acquisition of a single-family home.
If approved, the program relocation, including acquisition and remodeling costs, would not exceed $1.5 million under a proposed document for the school board to sign Tuesday.
Board member Christopher Boyes said he's concerned that the proposal could end up costing more than $1.5 million, as it may draw away personnel and resources from the high school.
"I guess $1.5 million is the starting number, but then how do we stop this from becoming additional staff?" Boyes said.
Kyle Gerdes, the district's student services director, tried to lessen Boyes' concern.
"We certainly do have social work, and we certainly do have speech that support the program," Gerdes said. "However, those services also look very different because we also know that when those students exit our program at [age] 22, those aren't things that are necessarily going to be provided in the same way that they have before. So, we do look at a little bit of an off-ramp of how much support because we're trying to increase independence."
Relocation would provide not only classroom space but also the living space needed for students to reach their full potential, school staff argued.
In doing so, DeKalb High School would free up one large classroom and a large office space so students in the district's Supported Opportunities for Academic and Life Skills Education program have access to the kitchen and laundry facilities available on-site, documents show. Students who participate in that program may matriculate into the transition program after completing grade 12.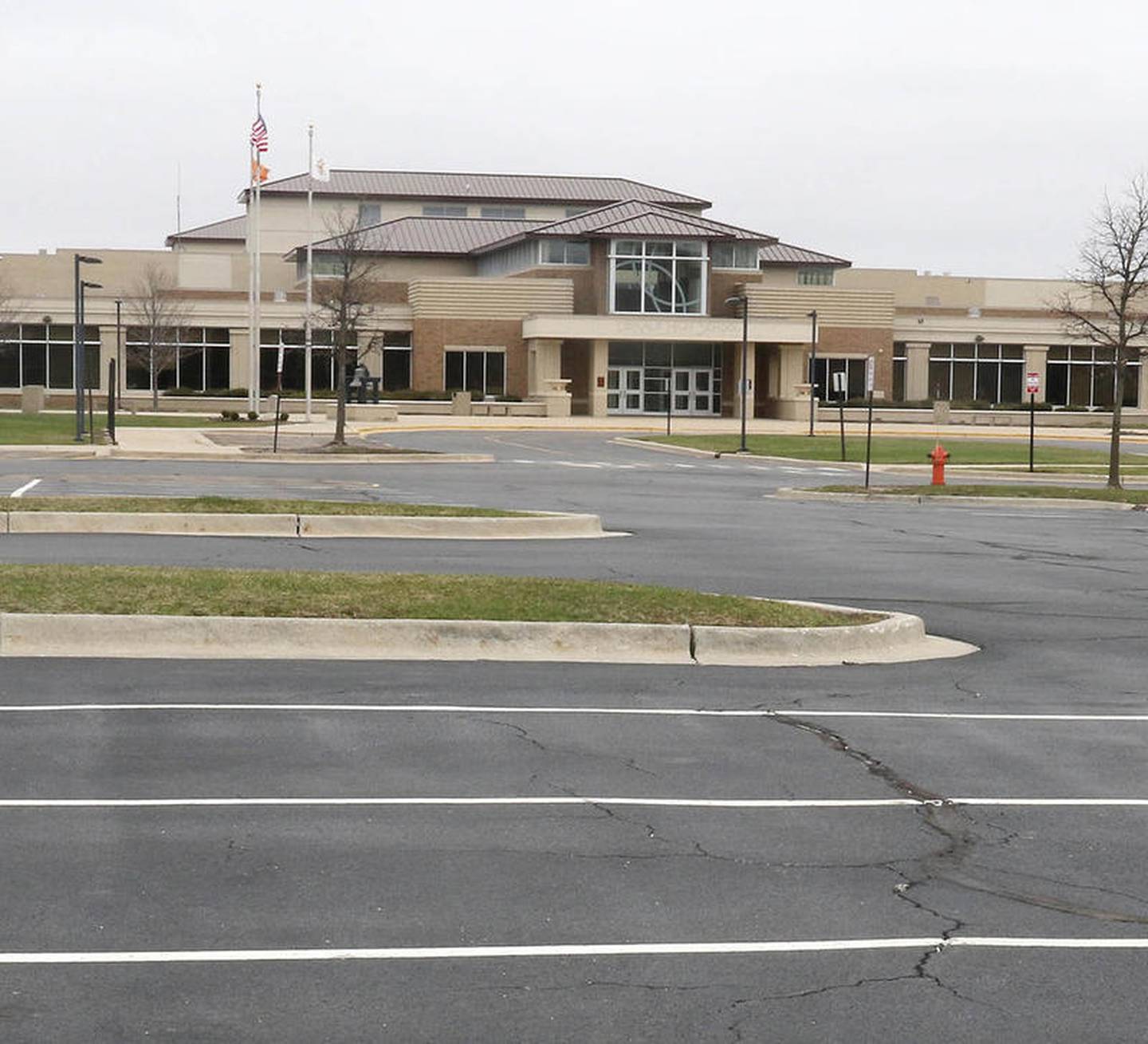 Special education teacher Jessica Marcellis-Montavon said it is the district's goal to create a "seamless transition from school to adulthood" for students who participate in the program.
The transition program, however, hasn't always called DeKalb High School its home.
Years ago, the district's special education program was part of the DeKalb County Special Association Cooperative and had a transition house used by the county districts, school board documents show. The district's programming convened in a residential house located on Ellwood Avenue in DeKalb, providing a space for students to practice their adult daily living skills as they work toward independence.
It wasn't until the 2008-09 school year, however, that the DCSEA dissolved and a decision was made to relocate the transition program to DeKalb High School, documents show.
Additional federal funding could be pursued, district officials said, as discussions with the office of Rep. Lauren Underwood, D-Sandwich, are underway. The district intends to have discussions with Opportunity House in the spring semester as well.
Typically, one section of a self-contained special education program staffed by a certified teacher with an aide can accept up to 13 students, officials said.
Board member Amanda Harness said she believes the board needs to be thoughtful about the way the district proceeds with addressing this issue.
In July, the district approved a $1.86 million lease-to-purchase agreement with Northern Illinois University as the latest step to turn the School of Nursing building into a three-section elementary school.
"The taxpayers do need to have more information," Harness said. "But I think we're here talking about lot of money again and without an actual real plan. … I mean, we've got donated land. Why aren't we talking about that?
"You cannot walk in here and ask for money like this without an actual plan. I think that's the biggest thing because we're right back where we were [with an] elementary school where things are being pushed without enough information for the taxpayers and the community to know what's going on."
Board President Deyci Ramirez said she doesn't believe district staff was putting the school board on the spot to make a decision on the transition program.
Special education facilitator Wendy Stanis said she looks forward to the prospect of the school board bringing this issue to a resolution in the future.
"This has been a long, extensive journey, and we are very passionate as a group that have been very involved for a long time in working through these problems," Stanis said. "It is vitally important that we look at how we can best support our students in the way that they will learn and have access to generalizing those skills in our community with their peers and with what we have to offer for them."