DeKALB – DeKalb teenager Gracie Sasso-Cleveland told her mom that she was looking forward to her sweet 16 birthday party this year, a right-of-passage in any teenager's life. Instead, her loved ones gathered without her this week in an attempt to keep her spirit alive more than four months after she was allegedly suffocated to death.
Sasso-Cleveland was 15 when DeKalb police found her body May 7 discarded in a dumpster next to a home in the 500 block of College Avenue, where Timothy M. Doll, 29, lived. Doll is being held at the DeKalb County Jail charged with murder in her death after prosecutors alleged that he had been in a months-long inappropriate relationship with the DeKalb High School freshman half his age and later allegedly killed her.
In the 131 days since Sasso-Cleveland's death, friends and family still reeling from the teen's brutal slaying said they're not giving up hope that the man they believe responsible for her death will be held accountable.
But they keep their demands public so prosecutors know they want justice served, they said. On Thursday, they organized an event dubbed Gracie's Day, held Sept. 14. She would have been 16.
The teen's mother, Ericka Sasso, said although time has passed since her daughter's death, it doesn't get easier to cope.
"It just hurts," Sasso said. "She was so excited to be 16. We had said either she could have a quinceañera because the guy who raised her is Mexican or she could have a sweet 16. She picked the sweet 16. She never made it to it."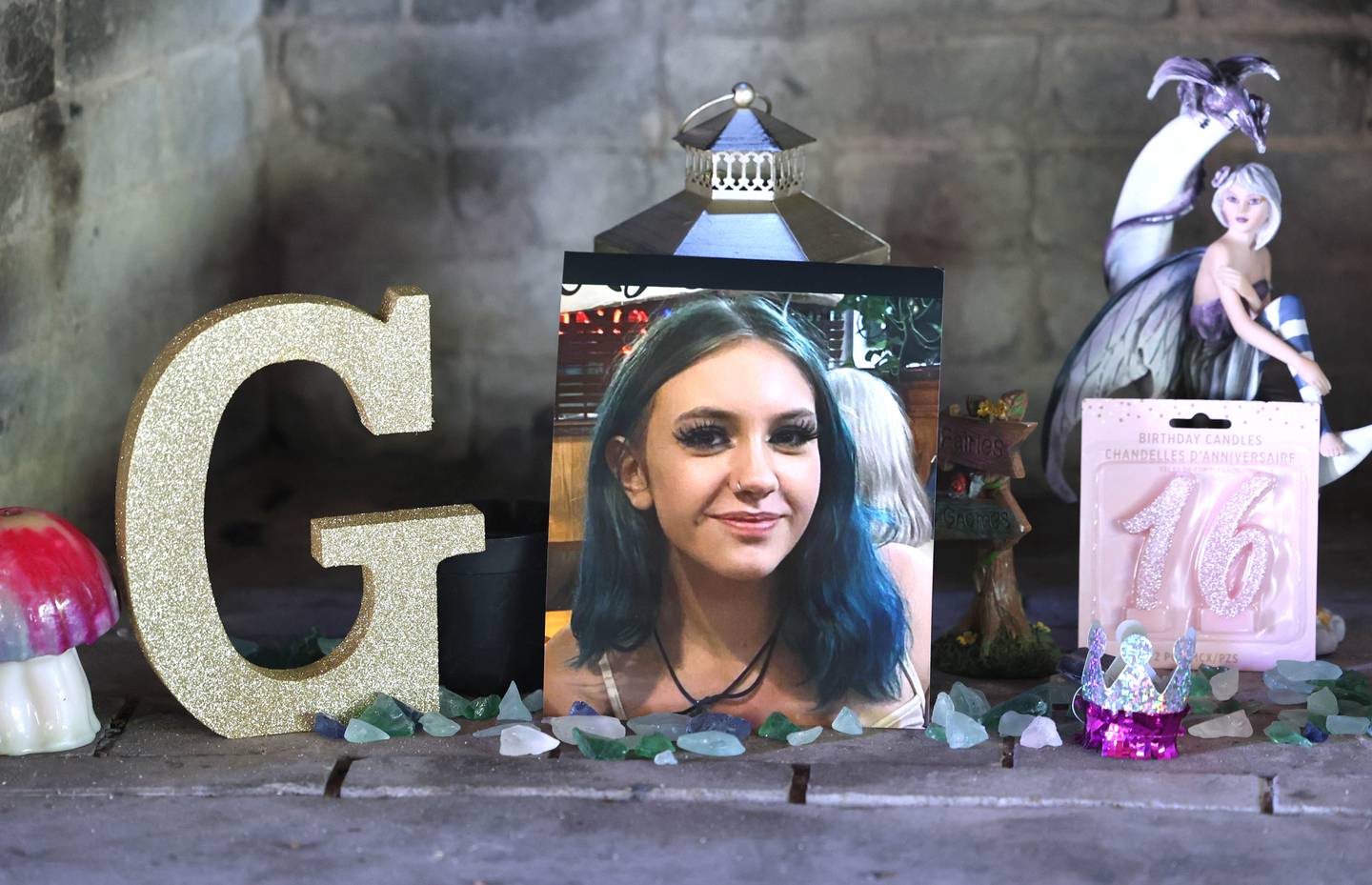 A crowd gathered at the Sycamore Sports Complex on Thursday to keep Sasso-Cleveland's memory alive and help spread awareness of sexual abuse and the trauma that can come with it. Highlights of the event included a self-defense demonstration, a live band and speakers.
Hanover resident Bethany McCall said she felt compelled to help bring the community together to celebrate the life that Gracie led.
"She babysat my son," McCall said. "I became really close with her through her mom's work. Her mom was my counselor. When she'd come to work with her, she'd play with my son when he was younger. When she got old enough, she started to babysit him. When she became like 14, 15 years old, we started to become more friendly. We developed more of a sister relationship."
McCall said she's not confident that justice will be served in Gracie's case with the way the court system operates. She said she and others are looking to effect change in the laws.
McCall is one of many who knew Sasso-Cleveland who since her death have rallied around calls for justice, demanding answers as Doll remains held without bond in the DeKalb County Jail, pending potential trial proceedings.
Prosecutors have alleged that Doll killed Sasso-Cleveland in retaliation after an argument ensued between the pair May 4. Ericka Sasso reported her daughter missing May 6. The teen was found dead a day later, her body in a laundry basket inside a dumpster next to Doll's apartment.
Doll is accused of suffocating her to death. The DeKalb County Coroner's Office ruled that she died from asphyxiation.
Doll was a registered sex offender at the time of Sasso-Cleveland's death. Doll pleaded not guilty to the charges June 15 despite county court records alleging that he confessed to the slaying to police. His next scheduled court date is set for 9:30 a.m. Sept. 27 at the DeKalb County Courthouse in Sycamore.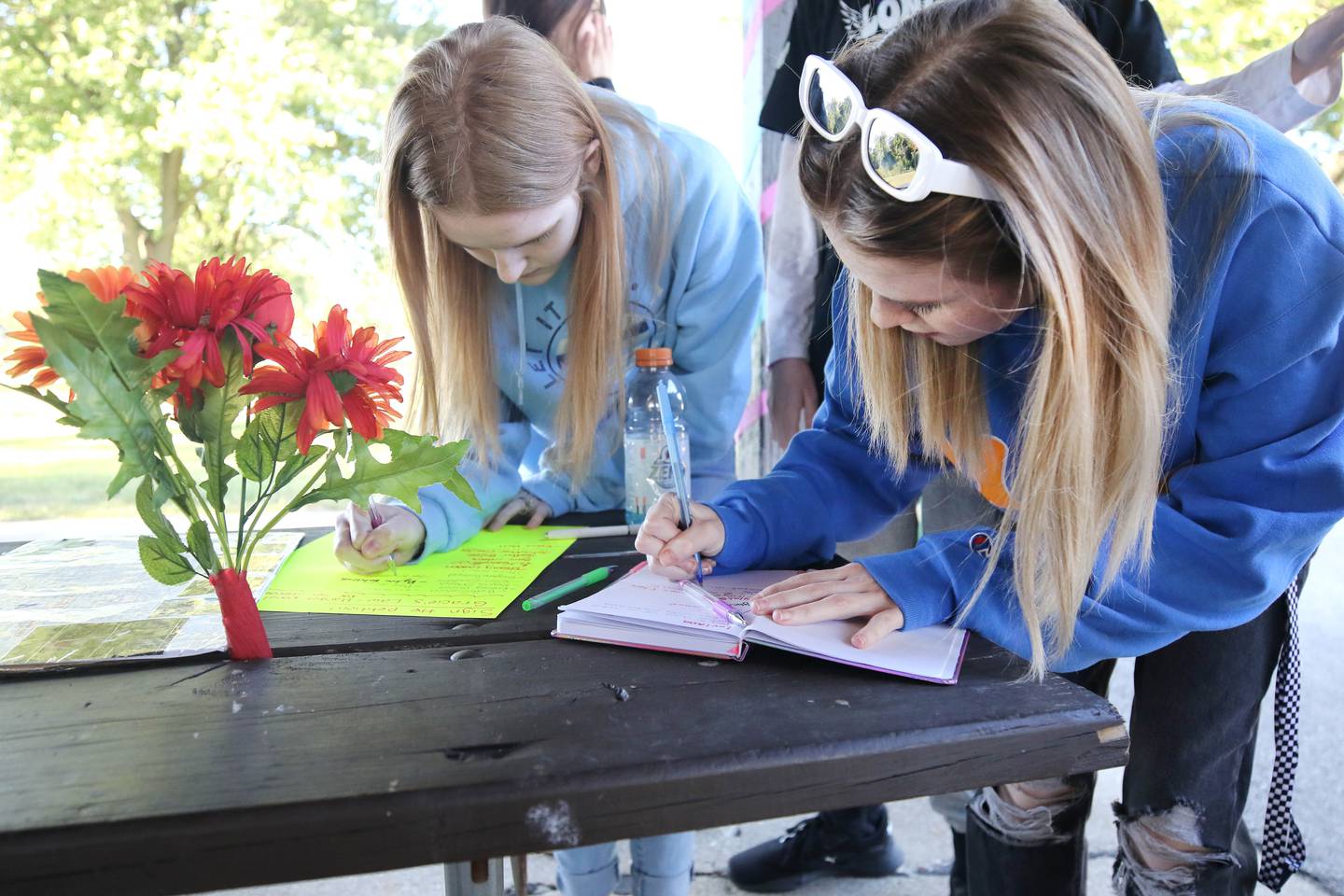 During the event, organizers were collecting signatures garnering support for what they said is a petition to demand stricter laws for those convicted of sexual abuse or violence, especially of minors.
Less than a month before Sasso-Cleveland's death, Doll pleaded guilty to aggravated criminal sexual abuse of a minor and attempted child pornography of a different girl in an unrelated 2020 case. In exchange for the plea in that case, Circuit Court Judge Marcy Buick sentenced Doll to 2½ years in prison and 30 months of probation. Doll also was ordered to register as a child sex offender under the Illinois Sex Offender Registry.
At the time of his April 12 plea for the 2020 charges, however, he'd already served his jail time under electronic home monitoring.
"We want to see harsher laws for sex offenders, no plea deals," McCall said. "That's the goal, no plea deals. We want to name it Gracie's Law."
Sasso shared that sentiment.
"Sex offenders, particularly pedophiles, get off so easy," Sasso said, arguing that Doll should not have been out of jail after his first conviction. "[...] They all reoffend. I just think it's really messed that they seem to be easiest on the pedophiles of anybody else. I don't understand that. I think you need to take it more seriously when they do their first crimes."
Beth Ganion, a prevention and communications manager for Safe Passage, said statistics show Sasso-Cleveland's death likely isn't the last of its kind in DeKalb County. She said it's important to bring awareness to issues such as adults grooming children and how to notice signs of abuse.
"Gracie's case, I think, is something that's happening a lot more in our community than we know," Ganion said. "That's why it's so important to talk about this and to bring awareness of Gracie's case, because it does happen here. It does happen in DeKalb County. It happens in DeKalb High School. It happens all around us, and we're just not seeing it. So, us as a community needs to speak up about it."