Joe Ruklick will never be forgotten around Princeton for his exploits on the basketball court, leading the Tigers to back-to-back state tournament appearances, capped by a fourth-place finish in 1954-55 in the old one-class system.
He was inserted into the Tiger lineup early in his junior year when senior Fred Bohrer was injured against Rochelle and went on to score 1,306 career points, 944 in his senior season alone, a boys' school record that has stood the test of time for 68 years.
As PHS senior Grady Thompson fast approaches the record of the record of the legendary Tiger (he needed 53 going into this weekend games with Hall and Normal U-High), here's a look at who Joe Ruklick was from a previous article I wrote on him.
I first met Joe when he walked into the old BCR newsroom in downtown Princeton (now Festival 56) in the mid-90s and had to duck to get in (he was about 6-9). I told myself, that has to be Joe Ruklick. We became fast friends until he passed away on Sept, 17, 2020, at age 82.
He told me more than once that going to Princeton High School and playing basketball for the Tigers were the greatest days of his life. He referred to PHS basketball as "Mecca."
Knowing Joe, he would be happy to see Grady take down his record.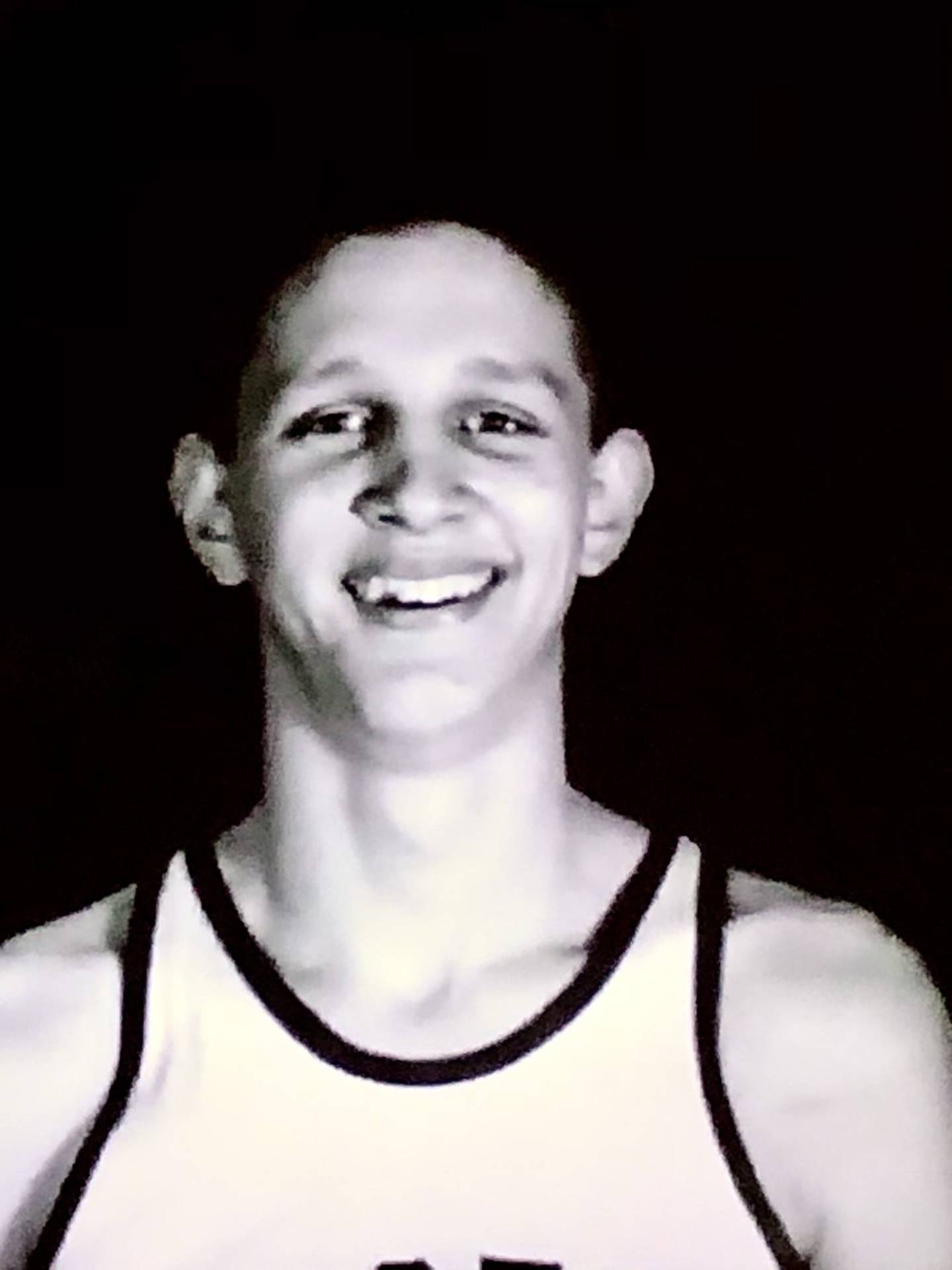 * * *
Joe Ruklick came to Princeton to live at the former Covenant Children Home in January of 1950 at age 9 when his mother was hospitalized in the Municipal Tuberculosis Sanitarium in Chicago. She was to be released in four months, but his stay at the children's home lasted through high school.
He was cut from the freshman basketball team but had the good fortune of passing Tiger varsity coach Don Sheffer in the school hallway later that day. Sheffer, with much foresight seeing the potential in this tall and lanky teen, told Ruklick if he wanted to become a basketball player, to come back the next morning at 7 o'clock, and he'd teach him the hook shot.
Under the tutelage of Sheffer, who passed away Oct. 2, 2012, at age 88, Ruklick developed that hook shot, adept with either his right hand or left, and became a prep All-American at PHS, leading the Tigers to back-to-back state tournament berths. They placed fourth the second time in 1954-55 with Ruklick, the tournament's top scorer with 104 points (26 ppg) in four games.
Ruklick, who went on to become an All-American at Northwestern and play in the NBA, often referred to playing PHS basketball as the greatest days of his life.
"Some people say they never look back. I love to look back at my PHS days. I worked hard every day trying to learn to shoot the ball with my left as well as right hand, and I worked hard because I wanted to become a Princeton Tiger," he said.
"Don Sheffer, Princeton's townspeople and the school's teachers and staff represent what's best in American life, and I wanted to be like them. Making the basketball team would turn out to be miraculous for a kid living in the Children's Home. So I gave my best to the opportunity Don Sheffer gave me."
It was March 2, 1962, in the quaint town of Hersey, Pa., that Joe Ruklick and Wilt Chamberlain made history together. Chamberlain had a magical night playing for the old Philadelpha Warriors, pouring in basket after basket against the New York Knicks and even making 28 of 32 free throws along the way. His last basket gave him exactly 100 points on the night, a mark that still stands today 61 years later.
The assist on the basket was made by none other than Ruklick. Though there was no video taken that night, but a radio clip captured the moment: "Ruklick into Chamberlain. He made it! He made it! He made it! A Dipper Dunk! He made it! The fans are all over the floor. They stopped the game. People are running out on the court. One-hundred points for Wilt Chamberlain."
As great of a high school and collegiate career Ruklick had, he was a back-up to the legendary Chamberlain, a position that saw little playing time behind the great giant of the game.
On this night, however, Warriors coach Frank McGuire made sure Ruklick got into the game as Chamberlain approached the century mark. He knew Ruklick, who was white, would pass the ball to Chamberlain, who was black, and knew that other white players on the team would not.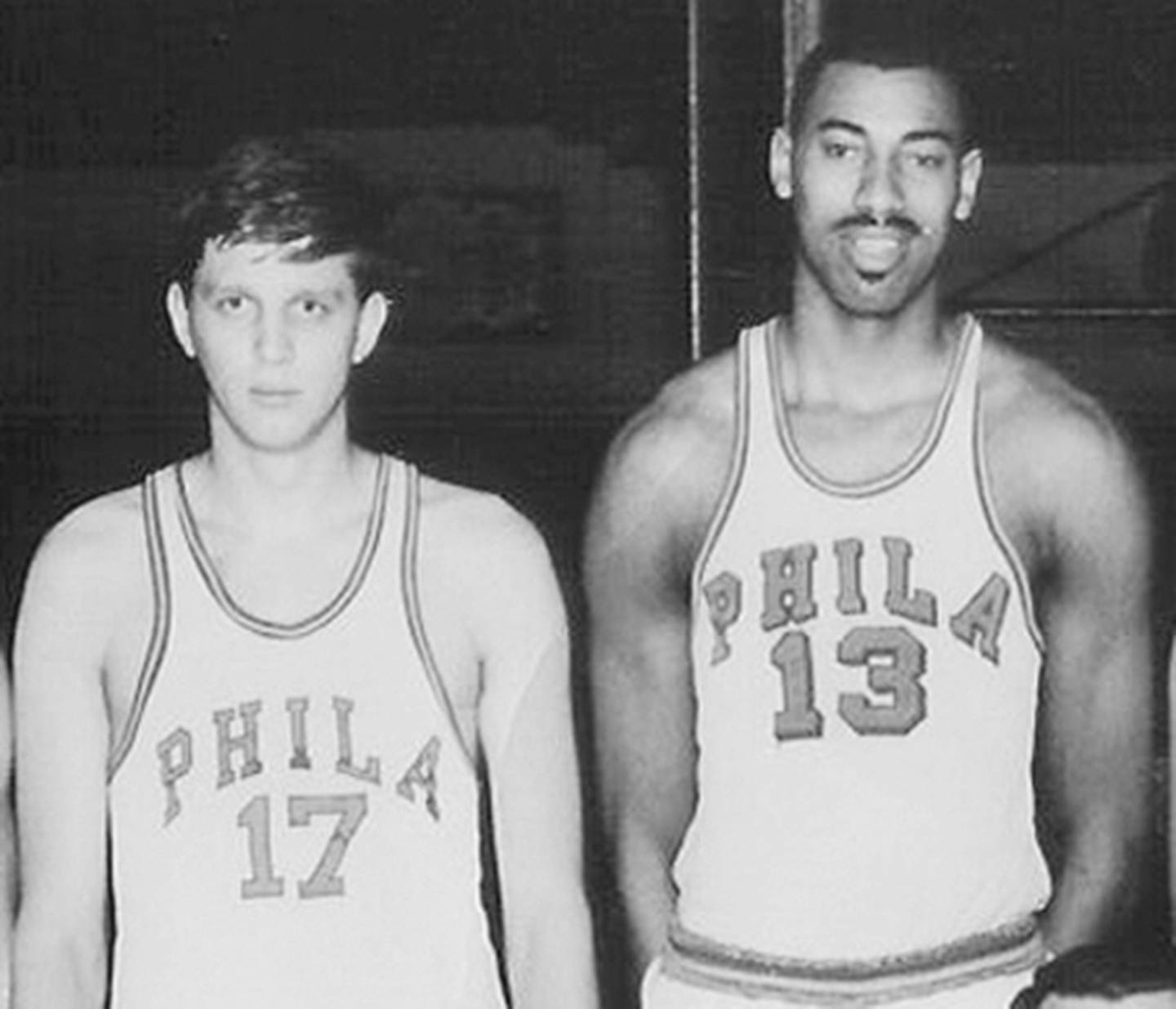 Ruklick was invited as Chamerblain's guest when Chamberlain had his uniform number retired at the University of Kansas in 1998. Ruklick joked that Chamberlain told him he liked him because "I dumped 52 (with 31 rebounds) on you in my first college game."
Chamberlain revealed to him that night that he told McGuire to insert Ruklick late in his 100th-point game.
"I asked (Chamberlain), 'Why in the heck was I even in that game?''' Ruklick said. "He said, 'Ruklick, there were some guys on that team who didn't want me to score 100 points.' … I'm in the game because there was bigotry.''
Ruklick became what he likes to call a footnote in history when he had a rebound knocked out to him and threw it back into Chamberlain for the 100th-point basket.
Kevin Hieronymus has been the BCR Sports Editor since 1986. Contact him at khieronymus@bcrnews.com