The Princeton Area Chamber of Commerce, along with its corporate sponsor Marquis Energy, held its eighth annual Salute to Ag Breakfast on Friday at the Barn at Hornbaker Gardens.
The event featured representatives from from many schools, FFA chapters, Boy Scout troops, agriculture businesses, farm bureaus, local farms and other agriculture-related groups.
This year's special guest speaker was CEO of Growmark Mark Orr, a Princeton native who has since relocated to Bloomington. Orr spoke about the role Growmark plays in local and national agriculture.
"I'm very passionate about the cooperative way of doing business," Orr said. "I believe that when the farmers work together to access the knowledge and expertise that they can, they can achieve more by doing things together than the can doing things individually."
Orr also touched on the demand for students entering the field of agriculture, adding that Growmark alone is actively searching to fill more than 600 positions.
"When I got involved in agriculture it was more about production and ag-business or finance, but I can tell you that the opportunities out there for ag students today are just endless," Orr said. "You students will be in high demand and there will be a huge amount of opportunities moving forward."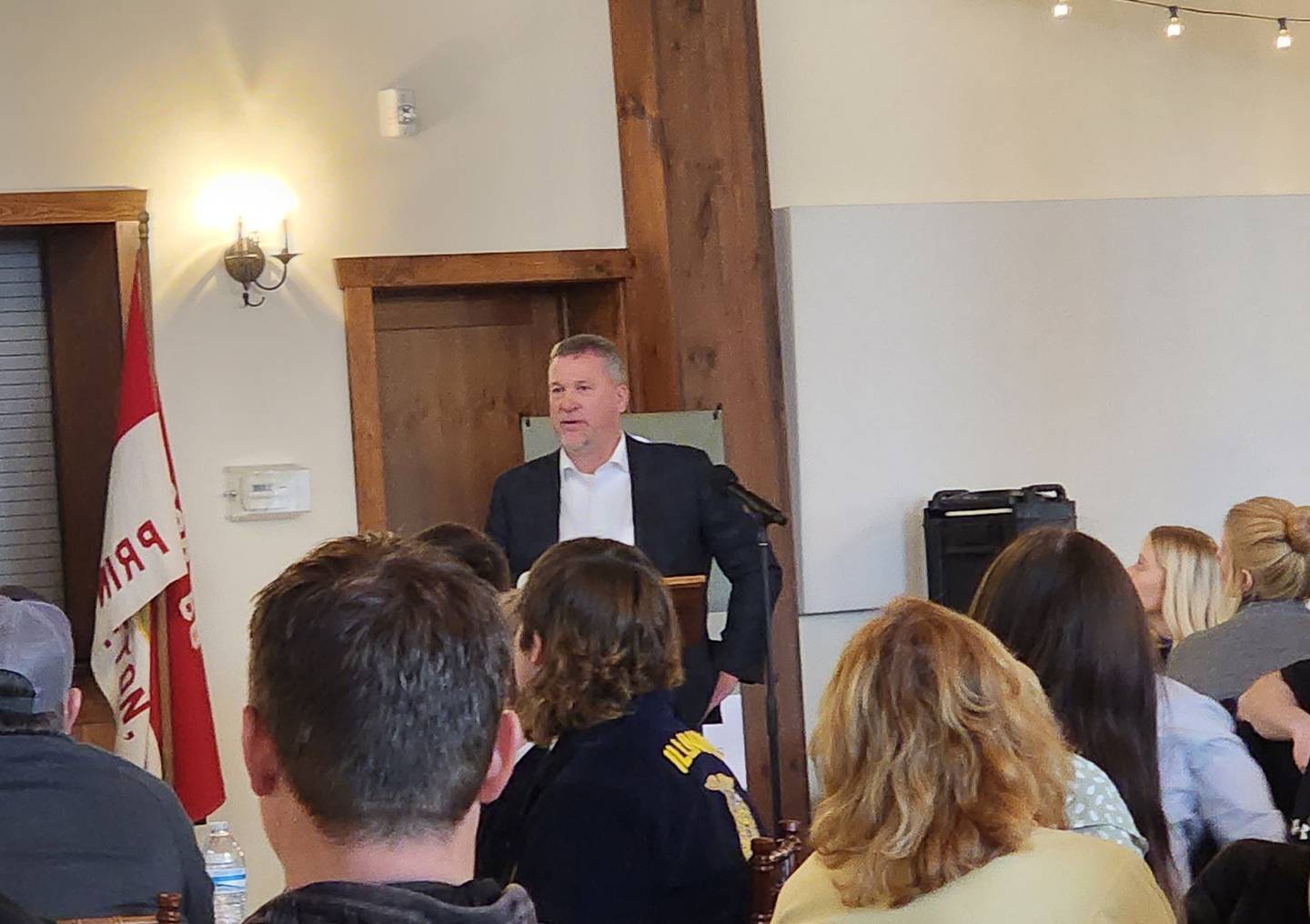 Other presenters at the event included Agriculture Instructor and Program Co-Coordinator at Illinois Valley Community College, Willard Mott. Mott spoke about the growth of the IVCC Ag Department and what they are looking forward to in the future.
"The need is out there and we at IVCC are here to help fill that gap, that need and promote the future of agriculture," Mott said.
Executive Director of the PACC, Jenica Cole, said that this event is held to celebrate National Ag Week, but also serves as an important reminder of the impact agriculture has on the local community.
"This means a lot to our community and our county because agriculture is such a vital part of our economy," Cole said. "This event really shows us a sense of community through those business and farming families that show up to support the ag initiative."
Cole added that the event was sold out and that the organization was even adding tables the morning of the March 24.
"This is one of our biggest and most well-received events of the year, so we are always excited to do this," Cole said.
Aside from guest speakers, the event also featured a placemat design contest, where local third graders were asked to create a design based on: What does agriculture mean to me? More than 100 placemats were designed for the contest that was judged by Princeton Chamber Members.
The two winners of the placemat contest were announced as Leah Donnelly and Kensi Haney, both of Bureau Valley North Elementary in Walnut.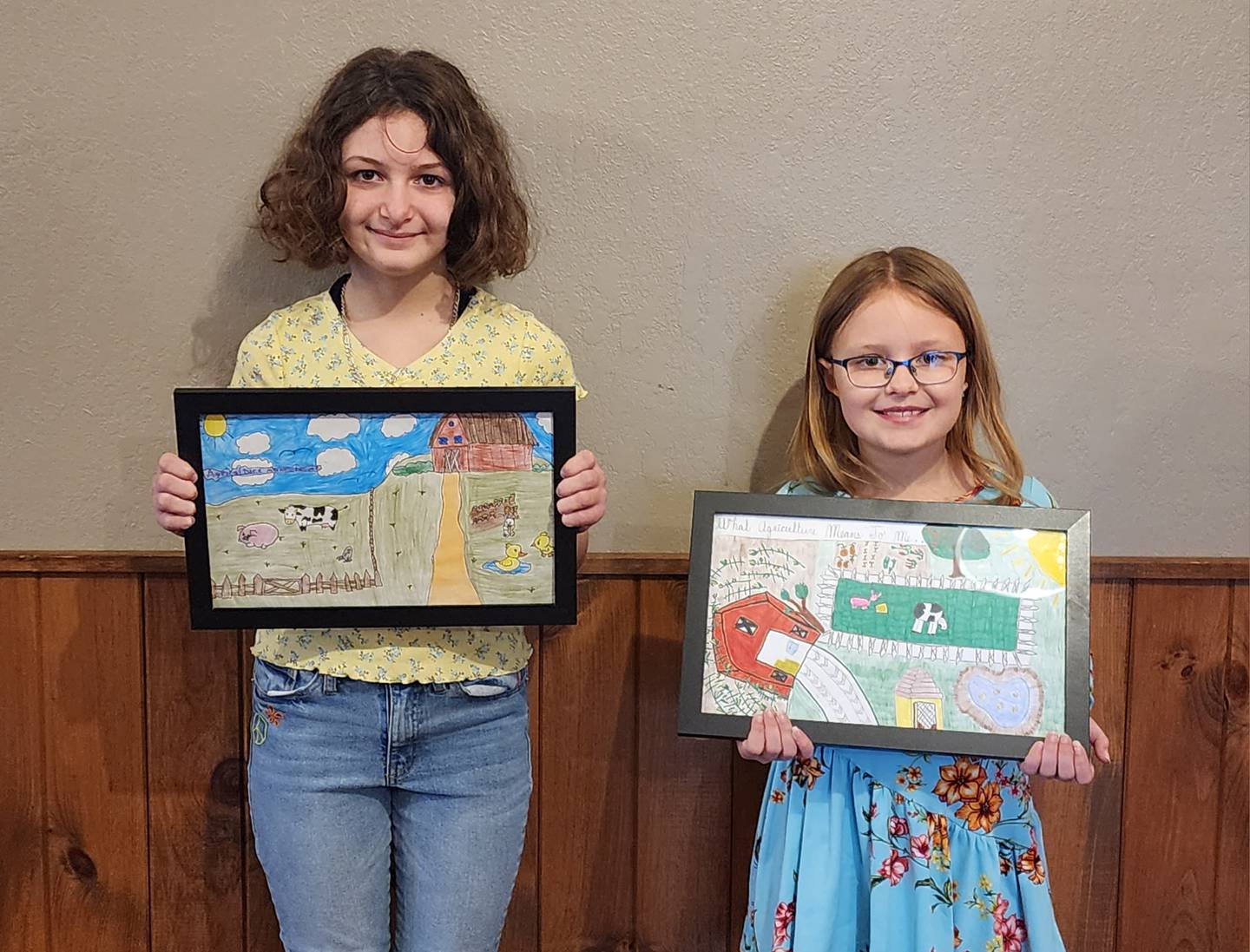 The winner of the 2023 Salute to Ag Scholarship is Jennifer Casford of Hall High School. She is the daughter of Jason and Tricia Casford and has been involved in volleyball and track throughout her high school career serving as a captain for both teams.
Casford is graduating with a class rank of six out of 74 students and a GPA of 5.14 on a 5.0 scale. Casford plans to attend the University of Wisconsin-Platteville and pursue a degree in agribusiness.
"She is a member of the National Honor Society, a part of the Academic Challenge Engineering and Science Team, a peer mentor, a tutor, catechism teacher and has volunteered for numerous community programs and events including Santa on the Run, Christmas in the Valley and Toys for Tots," Cole said.