When Samantha Sharpe appears on the American Idol stage with her parents and three brothers in an episode airing Sunday, Illinois Valley residents may recognize them.
It was roughly 17 months ago when the Sharpe Family Singers, with Samantha's father, Ron of Oglesby, performed "Married to Broadway" at the Matthiessen Auditorium at LaSalle-Peru High School to benefit Stage 212.
With that said, the Sharpe family, who now lives in Basking Ridge, New Jersey, is not having any trouble being recognized these days.
Described as a "modern-day Partridge family" by Lori Christopherson of Stage 212, the Sharpe family, which consists of Samantha's father, Ron; mother, Barbra; brother, Logan; and twin brothers, Aidan and Conner, is a TikTok sensation. They have 5.5 million followers online through everything from song-and-dance routines to performances at the dinner table – with all sorts of comedy and personality mixed in.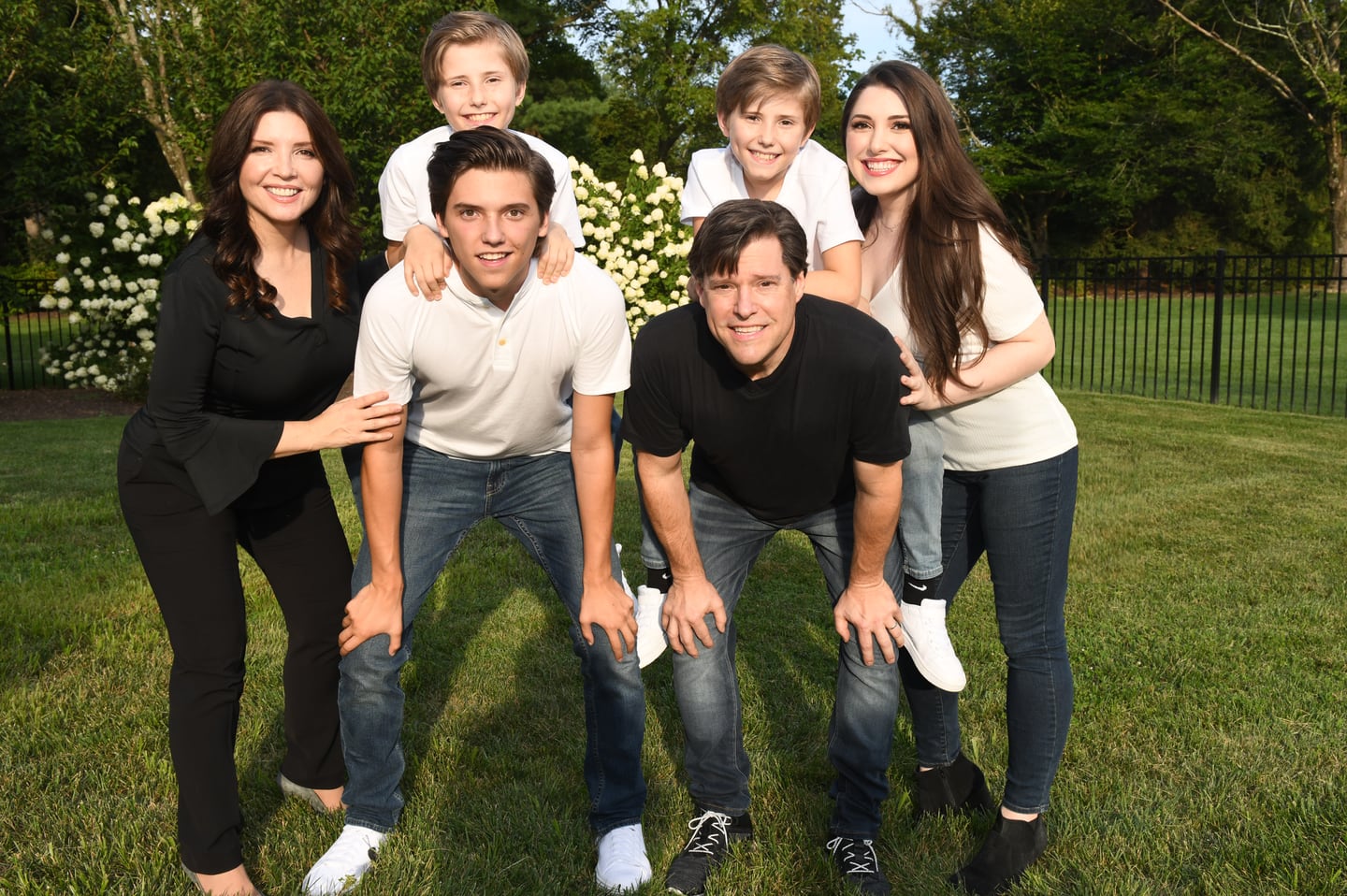 In fact, Samantha credits her TikTok followers for giving her the confidence to audition for American Idol.
"It's always been something I wanted to do since I was little, watching Kelly Clarkson on Season 1," 25-year-old Samantha said.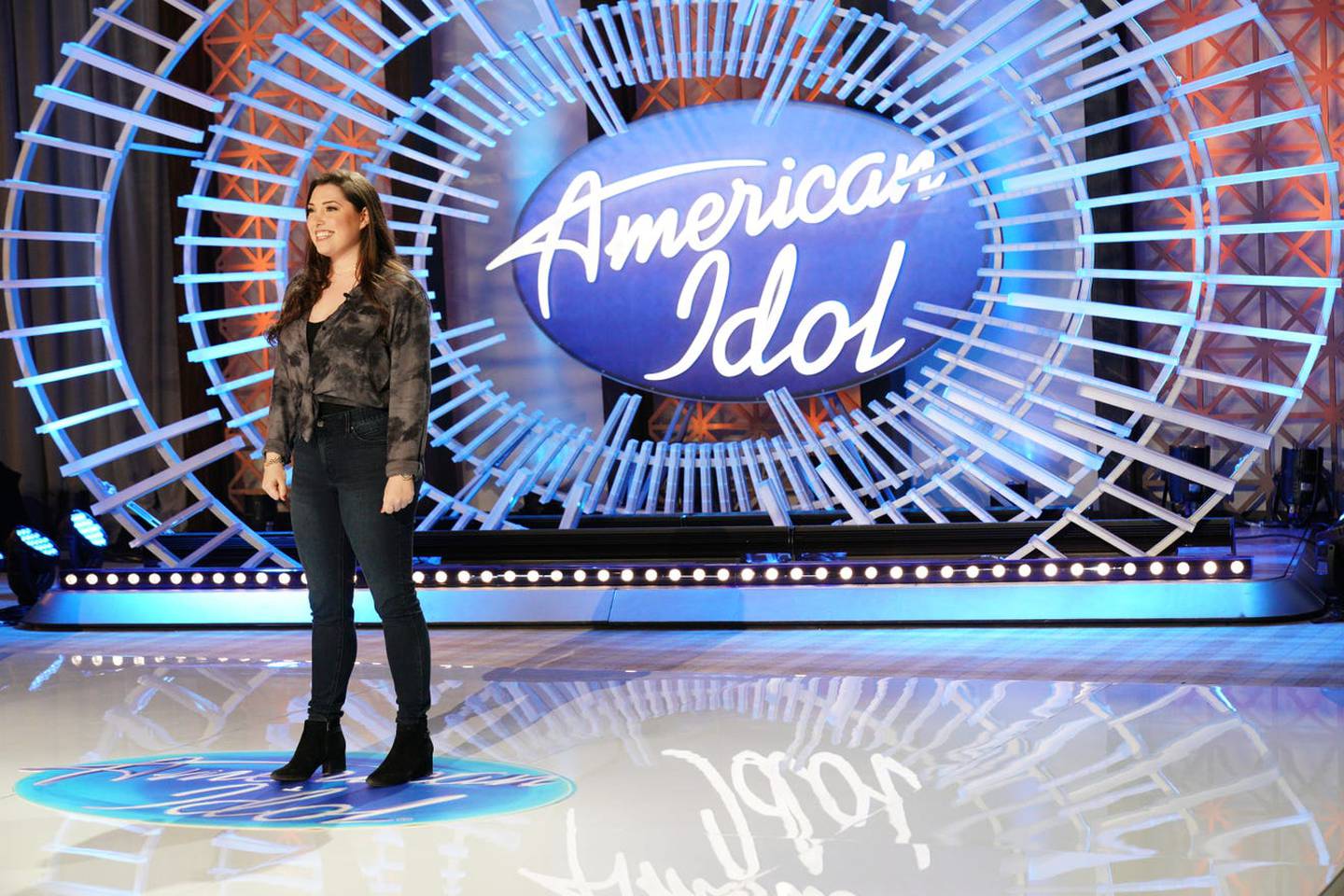 Samantha performed Sia's "Titanium" for her online audition, earning the invite to California to sing in front of judges Lionel Richie, Katy Perry and Luke Bryan.
"The judges were amazing people," Samantha said, adding that Lionel Richie was "king" in her musically minded family.
Adding to her dream, Samantha was able to share the stage with her family, who also will be featured in Sunday's episode, before her solo audition in front of the judges.
"That was the coolest part of everything," Samantha said. "I wasn't sure if they were going to be able to come with me, and then they got invited to perform, too."
Samantha has performed in a number of musicals and recorded solos for a Sesame Street album and the cast album of Broadway's "A Tale of Two Cities."
Samantha was born into music in the Illinois Valley, as Ron and Barbra met while playing romantic leads Marius and Cosette in the original Broadway production of "Les Misérables."
Ron and Barbra lived in Illinois for a short while, moving back to the New York City area when Samantha was about 3 years old.
"There just wasn't enough opportunity to perform in Illinois," Ron said.
When the Sharpe family performed in 2019 at L-P High School, the sellout event was billed as "an Illinois Valley man who made it to Broadway is back with his family in concert!"
Robert Manahan, who taught at L-P for 33 years, produced the Sharpe family's appearance for Stage 212 and said he can't say enough about the Sharpe's "wonderful family" and his former student, Ron.
"When he first started out, he paid for me to take a trip out to New York, told me to come out, got me second row center seats," Manahan said. "I was so excited to get to see one of my students making it on Broadway."
Manahan said Ron still calls him to stay in touch.
Christopherson, who also produced the Sharpe Family Singers' performance at L-P, said it was no surprise with the family's talent, including Samantha's big voice, that the family would be famous on TikTok and Samantha would appear on American Idol.
"It takes a lot of hard work to get where they are at," Christopherson said. "That was one of the impressions they made. Their family came in and did all the work for their show."
Samantha remembers the visit back to the Illinois Valley because she got to meet Manahan, her father's former teacher, and she got to eat "at all the hotspots," like the Igloo in Peru and the Root Beer Stand in Oglesby.
"Of course I got a tenderloin," she said. "That's what they are known for."
The Sharpe family has performed together for the past seven years, including releasing a "A Sharpe Family Christmas" in November 2020.
TikTok has really given them an outlet to express themselves musically.
"That's who we are," Samantha said. "It isn't any different when we turn off the camera. We're a pretty over-the-top family."
When the American Idol episode airs 7 p.m. Sunday on ABC, the Sharpe family will have many fans watching from the Illinois Valley, including Ron's mother, Audrey, in Oglesby.
"I'm looking forward to seeing them Sunday," Christopherson said. "They are just such a fun family."
How to watch?
When: 7 p.m. Sunday
Where: ABC, Channel 7
If you miss it on TV: The Sharpe Family will release the full recording of Samantha's song performed on American Idol this Sunday after the show on all digital music platforms.