Mariah Hobson wasn't ready to go down without a fight.
The Princeton senior, who is facing a season-ending knee surgery, returned to the soccer pitch Monday to try to finish off her quest to set the school record for most goals in a career.
She scored two goals, contributing to the Tigresses' 6-3 win over DePue-Hall. The goals sent her past Jasmine Kunkel (106) to become the school's all-time scoring leader with 107 goals.
"It means everything. It (the record) kept me going and I'm glad I could accomplish such a long goal of mine," Hobson said.
Hobson checked out for the night to a nice ovation after scoring her record goals on assists from Chloe Ostrowski and Olivia Mattingly.
"I felt great playing and wanted to score even more, but I had to be smart and get out," she said. "It helped that I had good setups from my team."
Hobson tore her ACL and sprained her MCL on April 10 and played only once briefly prior to Monday.
PHS coach David Gray said it all ended on a great note, but he was nervous about it all day.
"I was concerned for Mariah's health, and how the evening would go. She was able to move around pretty well, and the team did a great job of playing good team soccer," he said. "The girls were able to get Mariah the ball in some dangerous positions, and she is a goal scorer so she will put the ball in the net if she gets opportunities.
"Once she was able to get the record breaking goal, and get off of the field without any problems I could feel myself relax a bit. I think the team did too, because for some time after you could see the girls playing with a little more freedom."
Four other players contributed for Princeton with Mattingly, Riley Rauh, Ostrowski and Claire Grey each scoring.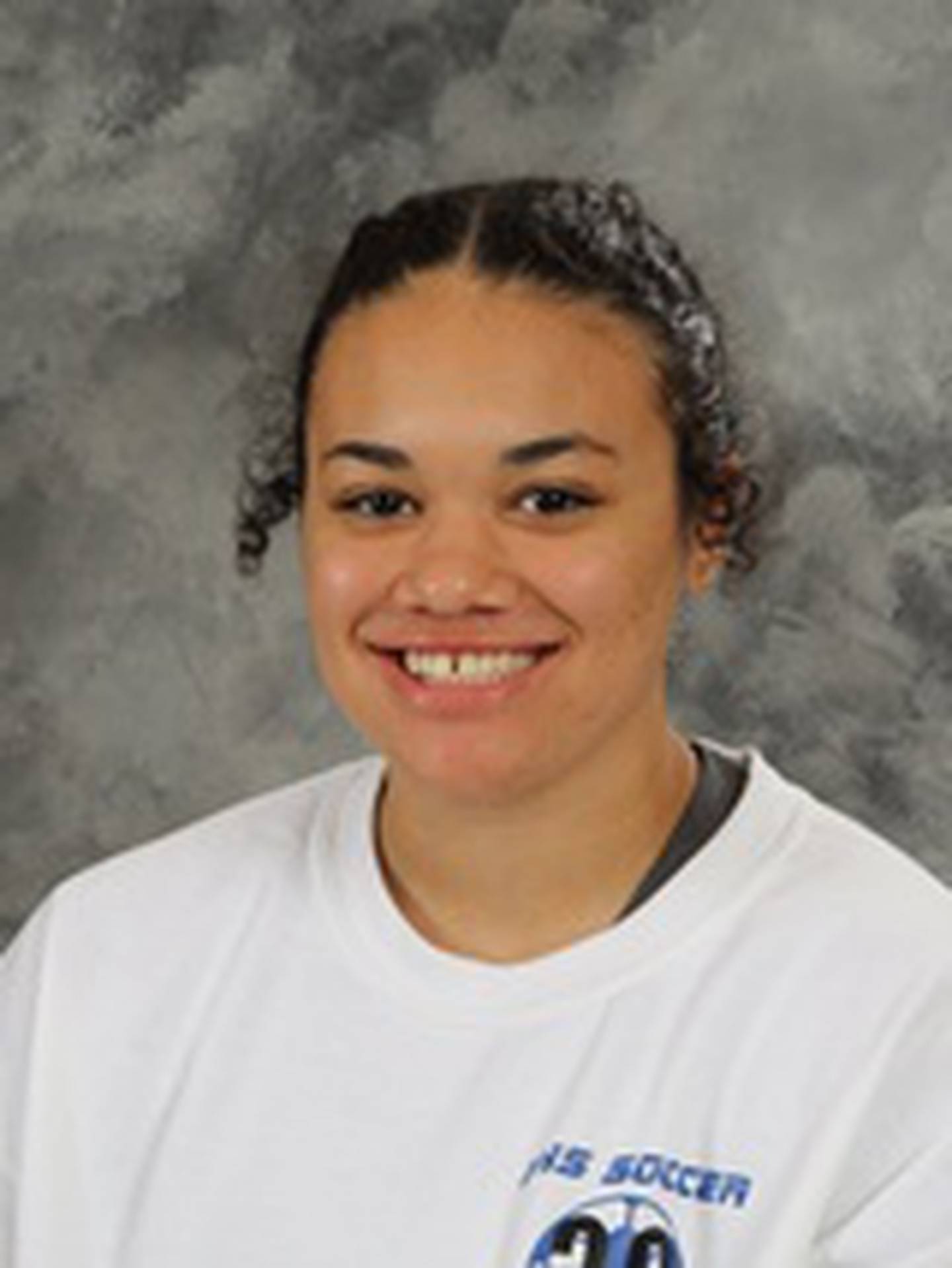 PHS senior Emma Kruse-Carter, who has already had season-ending knee surgery, was able to be honored by starting the Senior Night match and immediately being subbed out.
"Thank you to DePue-Hall, and to the match referee for facilitating that for EKC. She deserved that moment," Gray said.