There will be familiar faces in a new venue with the move of the former Marseilles Holiday Tournament to Marquette.
The boys holiday hoopla will get underway at Bader Gym on Monday, Dec. 26, running through Thursday, Dec. 29.
No. 1 Seneca (10-0), No. 2 Marquette (7-3), No. 3 Putnam County (11-3) and No. 4 Lexington (11-1) drew the top four seeds. Remaining seeds went to No. 5 Serena (10-1), No. 6 Reed-Custer (7-1), No. 7 Gardner-South Wilmington (7-6) and No. 8 St. Bede (3-6).
Rounding out the field are Earlville, Hall, Dwight, Flanagan-Cornell, Indian Creek, Somonauk, Wilmington and Woodland.
Rivals Hall (4-7) and St. Bede will clash at noon on Dec. 26. Other first-round matchups include PC vs. Wilmington at 5 p.m. and Earlville vs. GSW at 8 p.m.
Hall coach Mike Filippini said it's always been a good tournament and doesn't expect that to change.
"It doesn't really matter to us where the tournament is played, it's always a well-run tournament with good competition," he said. "We haven't played at Marquette for years, but that shouldn't bother us. The top 5-6 teams in this tournament are really good, so we'll have to play at our best to just compete with some of them. This tournament always gets us ready to play conference games in the second half of the season."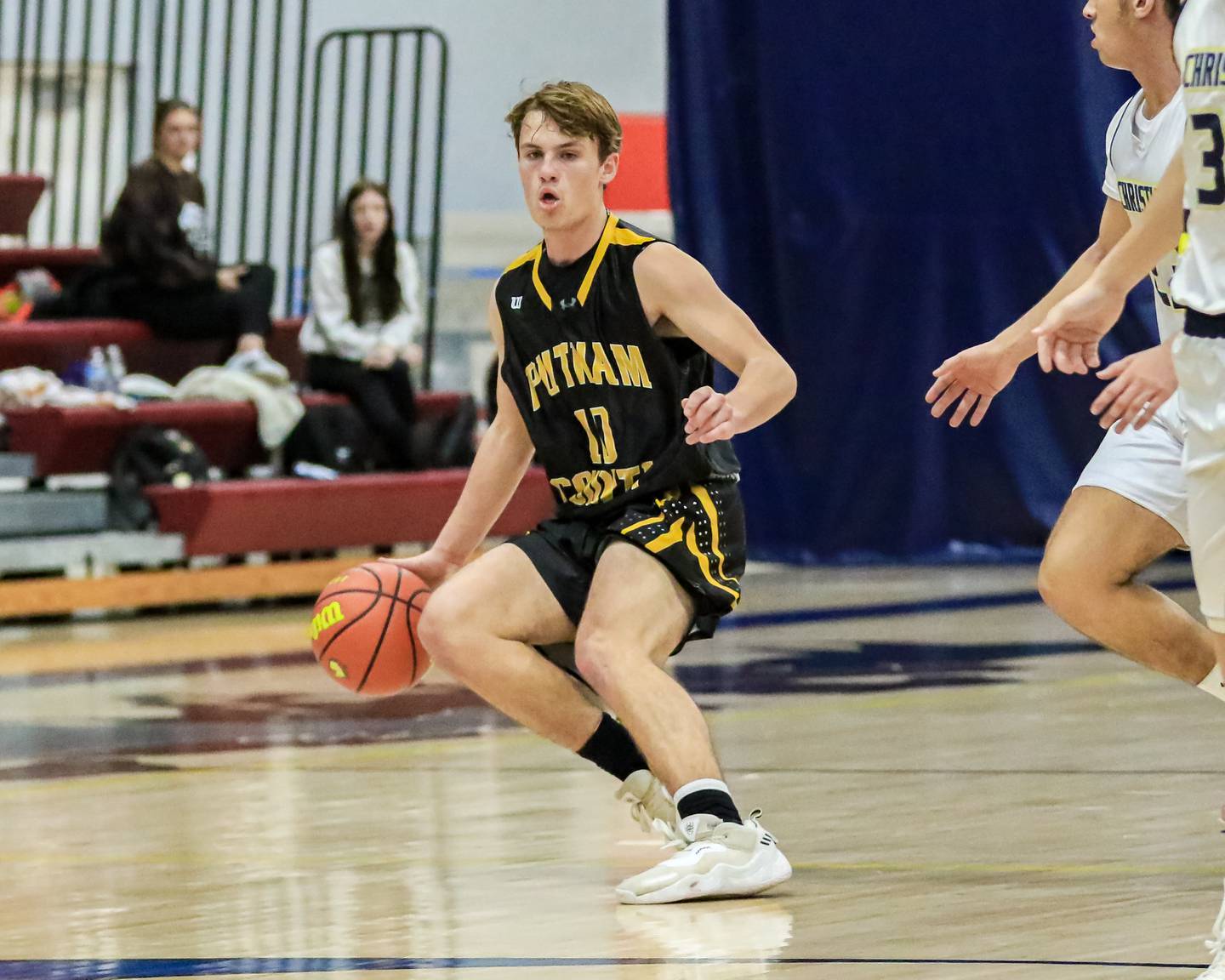 At LaMoille: There will be a new four-team tournament at LaMoille called the LaMoille Holiday Classic, running Tuesday, Dec. 27 through Thursday, Dec. 29, featuring the host Lions, DePue, Hiawatha and Lowpoint-Washburn.
The Blumhorst brothers, LaMoille coach Chance Blumhorst and DePue coach Trae Blumhorst will battle again at 5:30 p.m. Tuesday.
At Plano: Defending champion Burlington Central (7-3) drew the top seed for the 58th Annual Plano Christmas Classic, which runs Dec. 27-30. For the first time, the tournament will implement a 35-second shot clock, which the IHSA is allowing on an experimental basis in tournament play this year.
At LaSalle: LaSalle-Peru will host a new four-team Christmas tournament with Geneseo, IVC and Sherrard on Tuesday and Wednesday.
GIRLS BASKETBALL
At Amboy: The Hall girls (6-4) will open up at 6 p.m. Tuesday, Dec. 27 against the host Clippers (8-1) in the Amboy Girls Holiday Tournament. Hall will also have games in pool play against defending champion Serena at 4:30 p.m. on Wednesday, Dec. 28 and against Roanoke-Benson at 4:30 p.m. on Thursday, Dec. 29.
The Red Pool is made up of Mendota (4-8), Newman and Somonauk.
The finals will be held on Friday, Dec. 30 with the championship at 6 p.m.
The Hall F/S will will pool play games against Amboy, Newman and Serena.
At Erie: Bureau Valley (5-7) will open the Warkins Memorial Classic on Tuesday, Dec. 27 with games against Monmouth-Roseville at 11:30 a.m. and Mercer County at 4 p.m. The Storm will also face Orion at noon on Thursday, Dec. 29 and Morrison at 4:30 p.m. on Friday, Dec. 30.
At Earlville: DePue and LaMoille will both play in the Earlville Christmas Tournament which runs Monday, Dec. 26 through Wednesday, Dec. 27. The Little Giants will open with Pecatonica at 9 a.m. with the Lions to follow at noon against host Earlville.
Other teams in the field are Henry-Senachwine/Lowpoint-Washburn, Yorkville Christian, HBR and Flanagan-Cornell.