Paul Hollock III bought his 1955 Chevy 210 2-door sedan from his brother in 1987. When his brother bought the car in 1985, it was in need of some work, so Paul jumped in and helped get it running.
Among the things they discovered when they got to work on the '55 Chevy was a cracked 305-cubic-inch engine block, a multitude of missing parts, an interior that was pretty beaten up, and as Paul describes it, the Chevy had a "crappy red paint job."
With a long list ahead of them, the Hollock brothers started out by installing a 327, mated to a 4-speed transmission. Paul's brother drove it for about a year before he decided he had enough fun and was ready to sell it.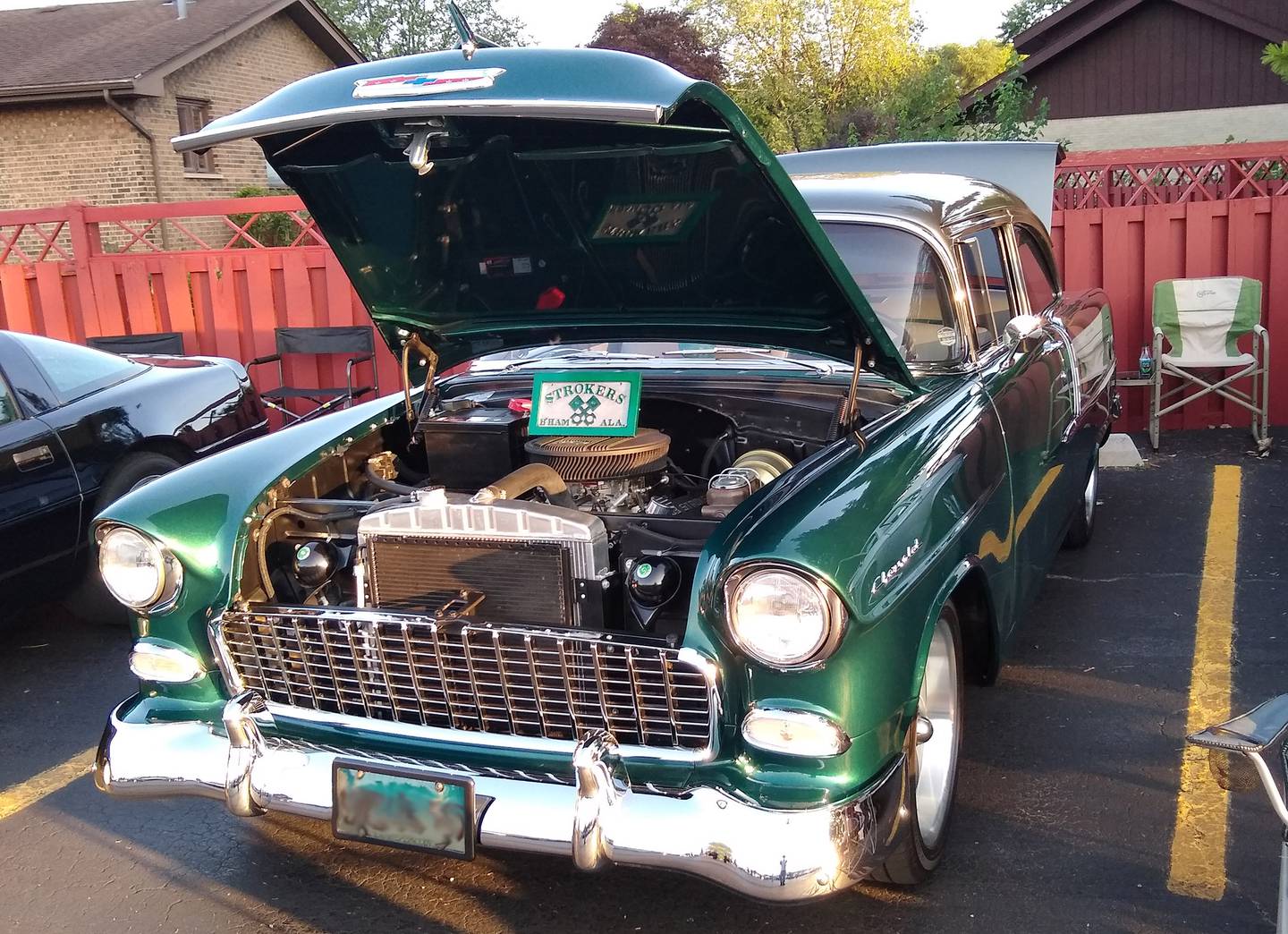 Since he had been pretty handy working on his other cars, Paul figured it couldn't be that hard to restore the '55 Chevy. With good intentions, he started working on his new project when life started getting in the way. Whether it was raising a family, his job, his kids' education, family vacations, weddings, putting an addition on the house, and especially grandchildren, there were many things that pulled him away from the garage.
Over the years, Paul's family bought him parts and gave him gift cards to spend on his '55 Chevy. Not much progress was made over the years as new parts didn't fit correctly, or he was waiting for another part to be delivered. So, after 32 years, his sons told him, 'Dad, you're never going to finish that car. Let's find a shop and get it finished so you can drive it and enjoy it.'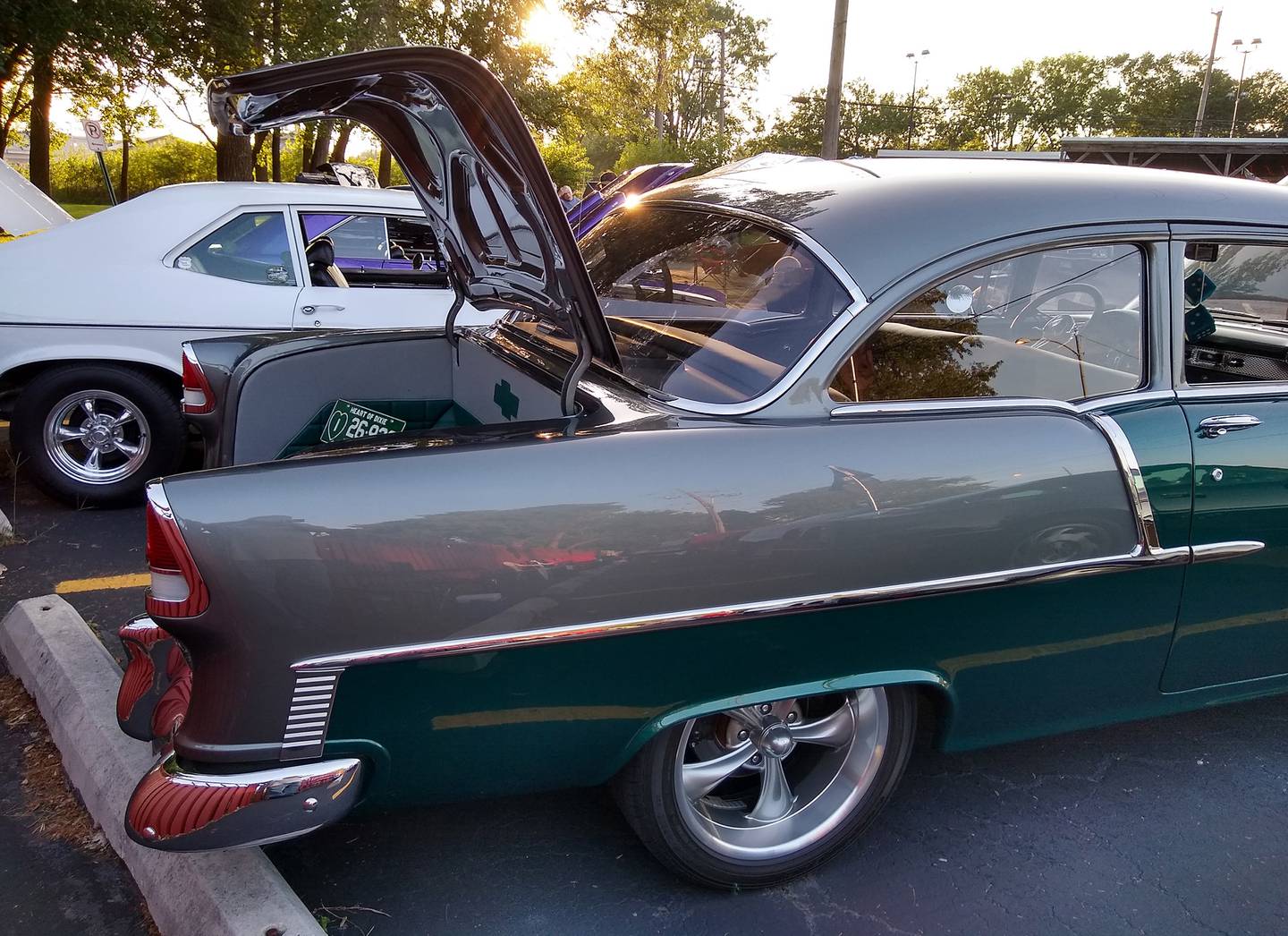 Carriage House Automotive Restoration in New Lenox got the call. Due to a combination of waiting on parts, and COVID, along with extensive sheet metal work the body needed, three years passed before Paul got his Chevy back.
While the car was being restored, Paul heard back from Carriage House that the frame was twisted, something he and his brother had initially missed, and it was making the alignment of body panels difficult. Paul decided to go with a new frame, with some upgrades, from Woody's Hot Rodz, in Lawrenceburg, Ind. They specialize in '55-'57 Chevy parts and services.
Paul spec'd out the chassis with a 4-link rear suspension with adjustable coil over shocks, a Ford 9-inch Posi unit, and a driveshaft loop. Both Paul and his wife decided on the Charcoal Grey Metallic over Emerald Green Metallic color scheme. The interior and trunk are a custom design by Carriage House, with two-tone green and gray leather, to match the exterior paint. Inside the Chevy, they opted for a tilt steering column, a Vintage A/C unit, a custom sound system with Bluetooth, and a custom gauge package from Dakota Digital that allows them to keep a close watch on the oil pressure, engine temperature, cooling system, and speed.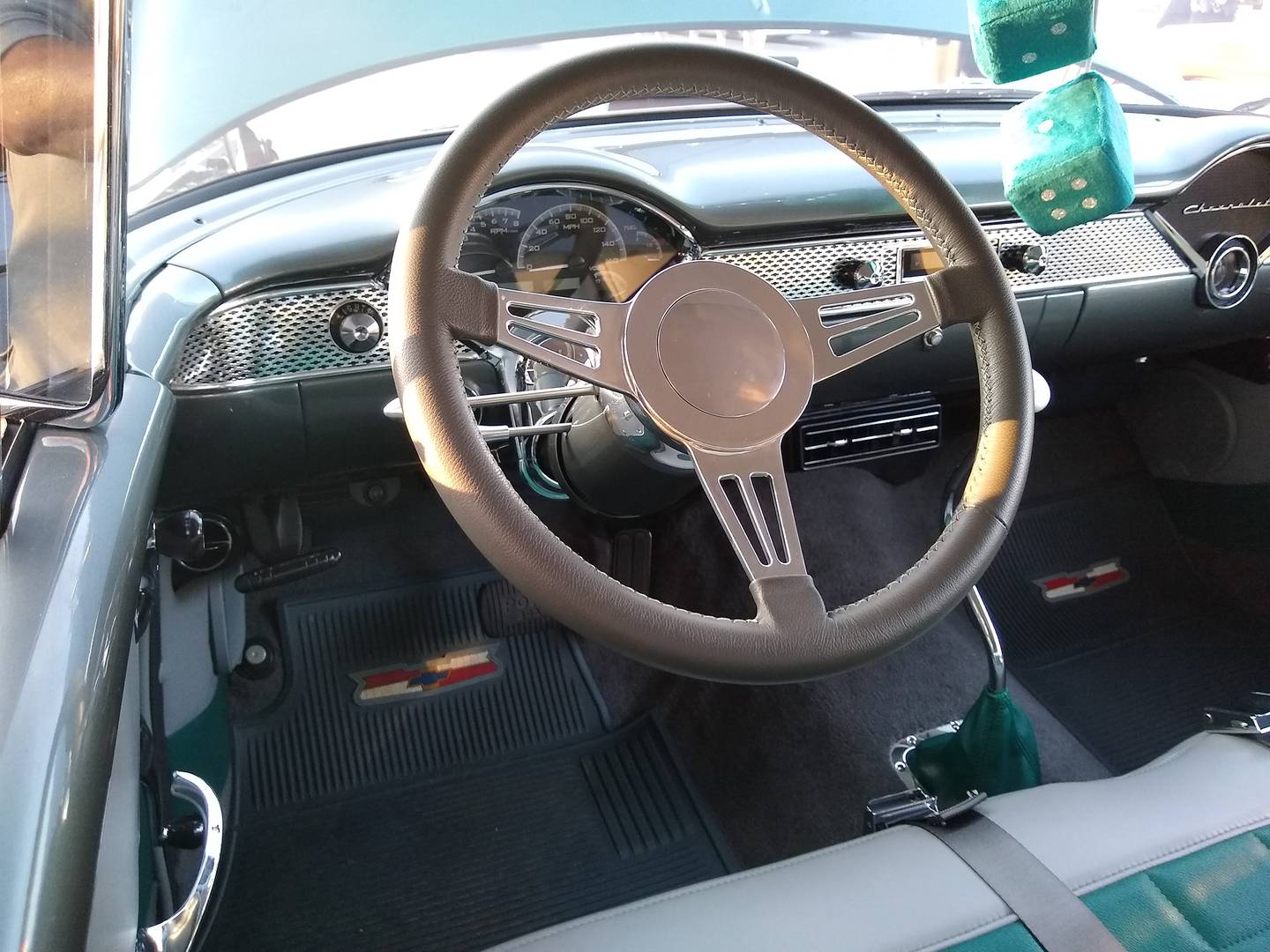 Under the hood sits a 383-cubic-inch stroker motor with 460 horsepower from West Coast Engines in La Jolla, Calif. It features an Edelbrock 4-barrel carburetor and manifold. There is a set of Sanderson headers and a Flowmaster exhaust system. A 700R4 transmission sits behind the power plant. A Griffin radiator keeps things cool. I, an effort to clean up the engine compartment, the windshield wiper motor was moved under the dash.
The front suspension has been replaced with tubular control arms. Four-wheel power disc brakes were installed for superior stopping, and the wheels are 18″ X 8″ Ridler mags with 245/45/18″ Goodyear tires. Paul's car was done in time for the 2022 Worlds of Wheels car show, where it took third place in the 1150 Mild H/T class.
Paul says he and his family are enjoying the car, and his grandkids love going for rides in it. Paul had seat belts installed, so his grandchildren could go for a ride. Whenever they come to visit, they say, 'Papa, can we go for a ride in the hot rod?'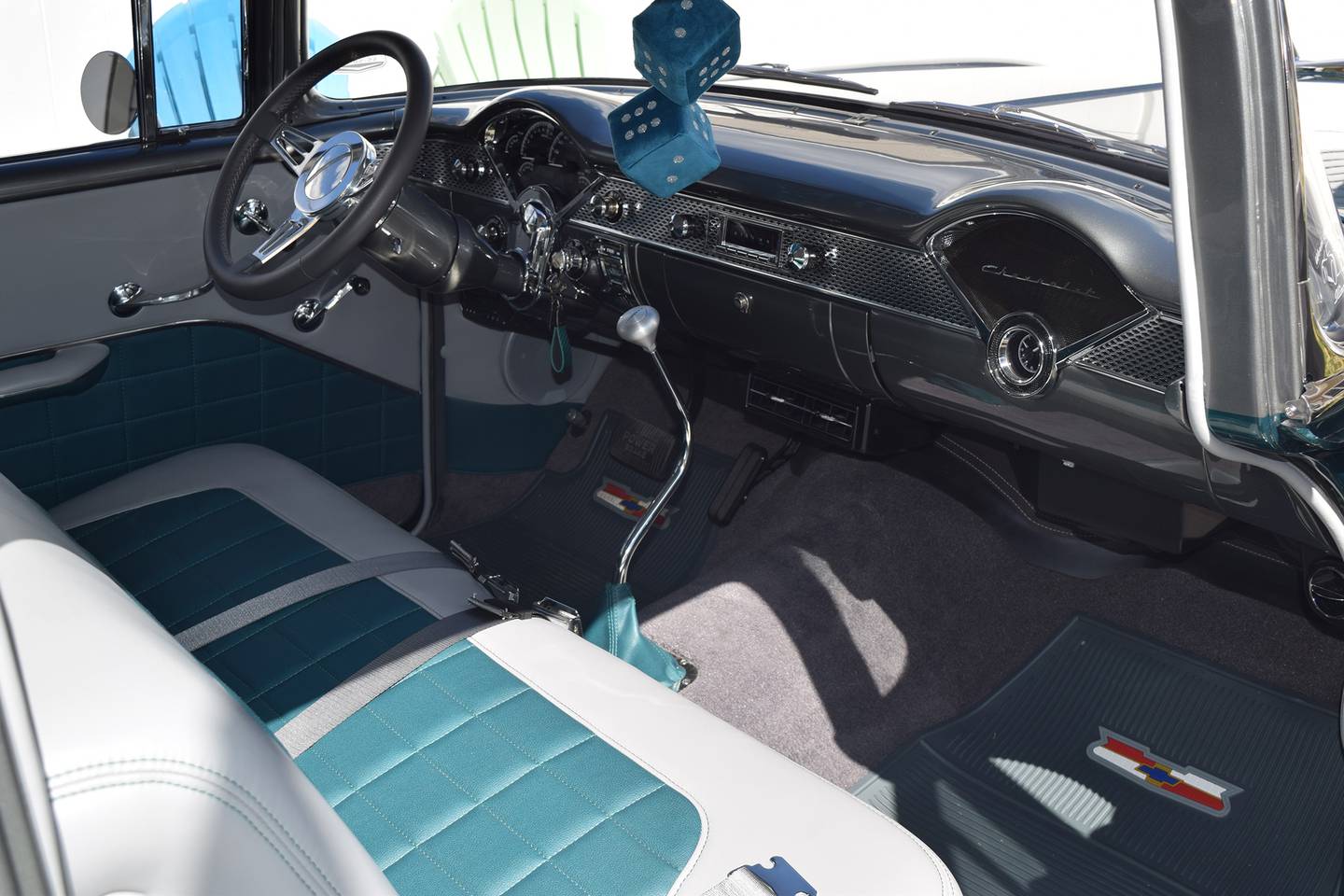 Paul's response is predictable: 'Absolutely, let's go!'
If you have a car you would like to see featured in Classic Wheels, contact Rudy Host, Jr. at Classic.Wheels.Rudy@gmail.com