I was around when Gordon Davis took delivery of his brand-new Chevrolet Impala SS on March 14, 1966. He brought it to work the next day at my grammar school. I, too, was at work, sitting behind a desk in sixth grade attempting to learn history from Mr. Davis.
It was a cold day when one of my gearhead classmates and I headed out to recess and made a direct line for the incredible marina blue SS two-door with white bucket seats. The sheer delight in peering through the driver's window and seeing a chrome four-speed shifter in full bloom from the transmission tunnel did not promote concentration on history, or geography, the other subject "Gordy" taught.
I still won't call him Gordy even though he insists I do. Mr. Davis was starting a family and buying a house when he was my teacher, at the ripe age of 23, the muscle car bug had already bitten. We've discussed one-owner cars in the past as opposed to folks that like to change it up every few years and, considering Mr. D was 23 in 1966 and still has the car, well, you do the math.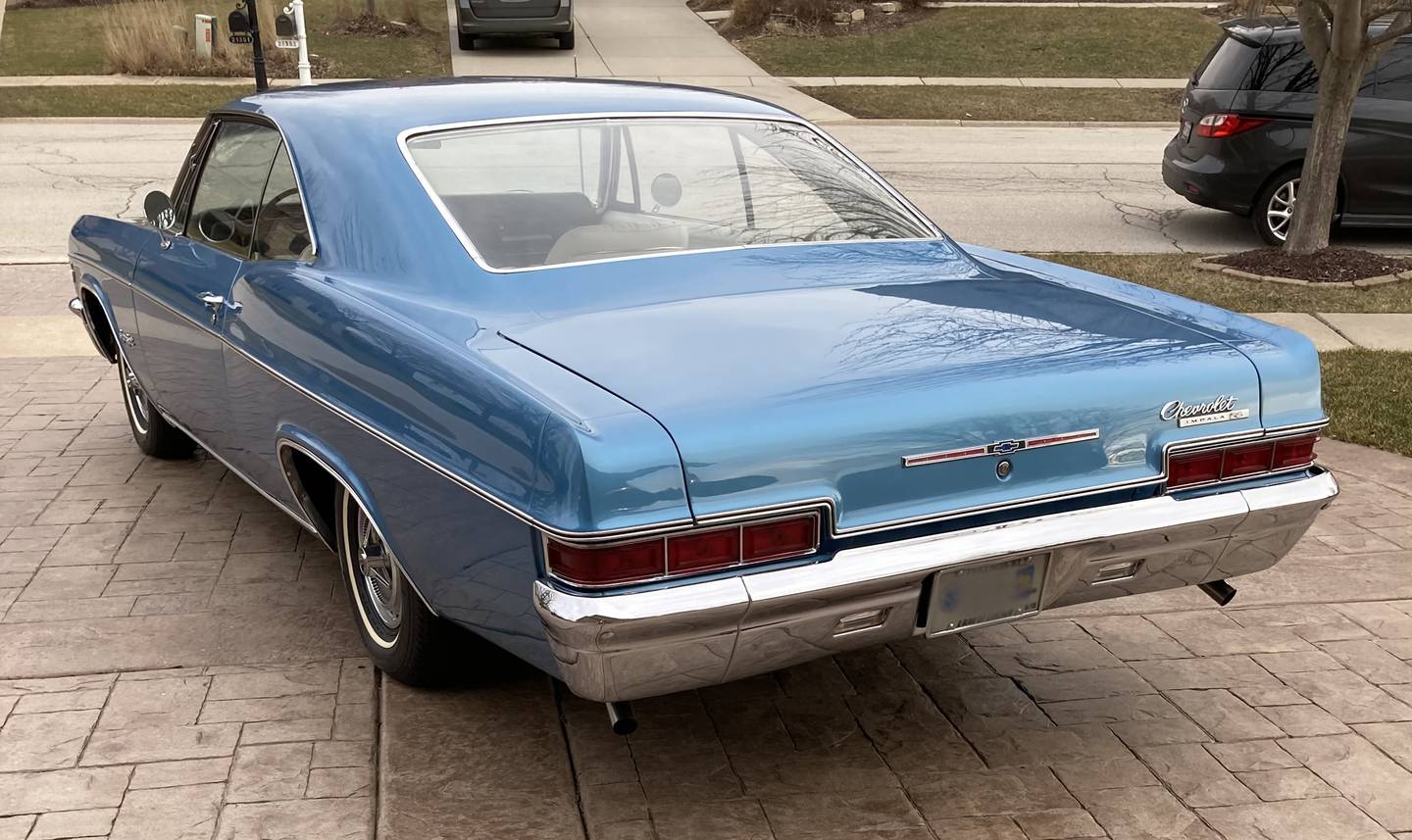 While I was enthralled enjoying a bowl of Cap'n Crunch, he was juggling ownership of a fantasy-level car with the responsibilities of a family and doing it all on a schoolteacher's salary. Somehow, he managed to put together the down payment for this $3,482.85 beauty on what was about $3,500/yr. schoolteacher salary. He was going to sell it in 1980 but "tire-kickers" persuaded him to store it.
The SS package was a relatively new idea and initially only meant bucket seats with two doors. Marketing of the SS option and the horsepower race would evolve into much more.
To keep costs down, for previously mentioned reasons, Gordon decided to keep his SS bare bones, opting for no power-robbing accessories. But this young performance enthusiast's reasoning was twofold. First, selling the idea of such an extravagance to a new bride with family on the way. Next, and don't tell his wife of over 50 years, this also meant less weight and more get up and screech! Although he longed for a big block car, it was not financially feasible.
This car has always been impeccably maintained, but after 30 years of faithful service, his family raised, and successful, Gordy decided to treat his longtime ride to a complete restoration. The 327 cubic-inch 275-horsepower four-barrel engine was still running great when it was disassembled. Only a camshaft lobe was found rounded instead of its intended egg shape.
With not much to improve upon, mechanical enhancements were made during the restoration. Cylinder headwork, a new cam, and dual exhaust now bring horsepower up to approximately 360 hp!
Although trophies continue to appear on Mr. Davis's mantle, the fact is he does drive this car. His maintenance regimen has never changed, nor will it.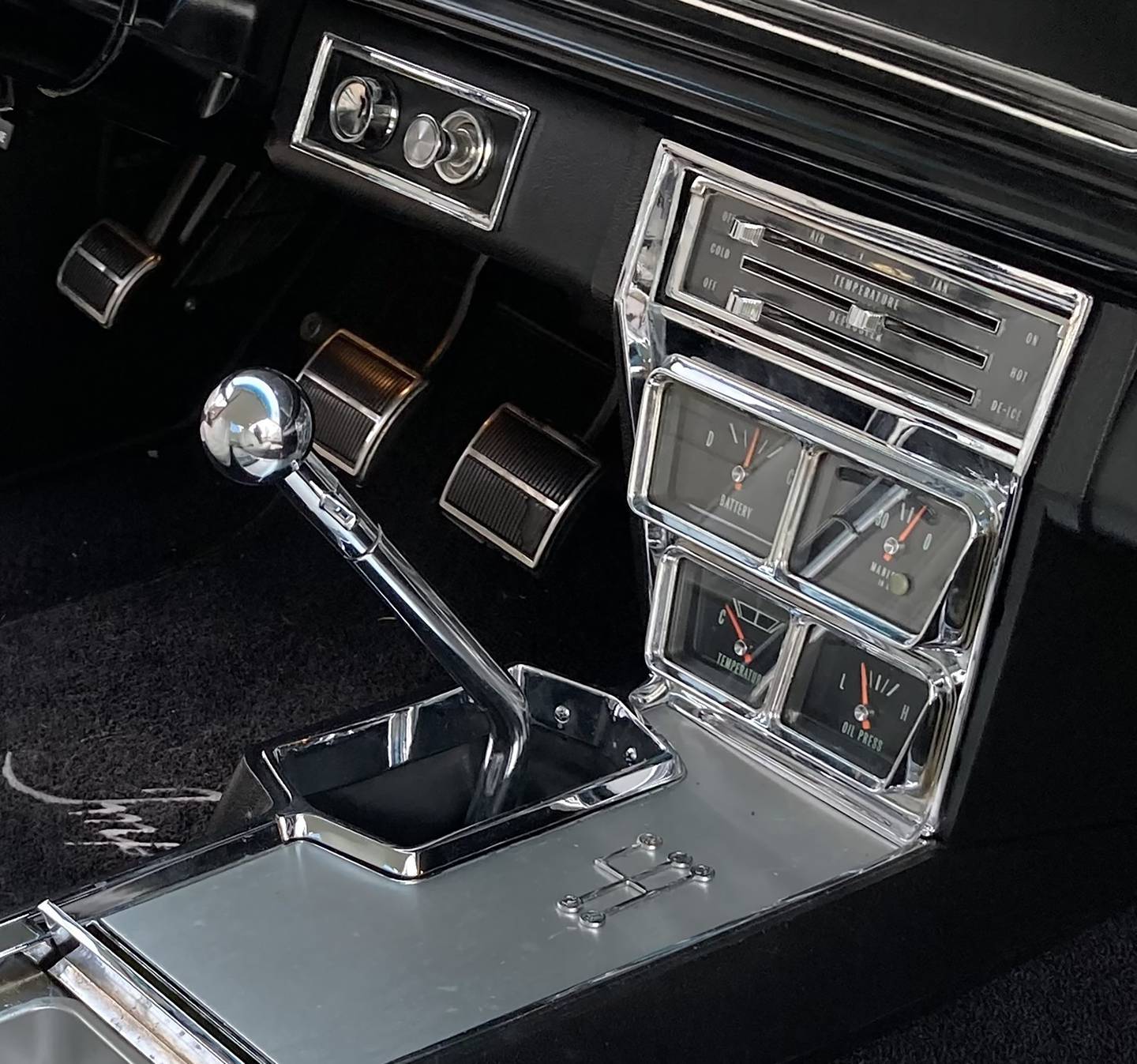 While Mr. Davis still has the title to this car, somehow, in my mind, this marina blue factory four-speed SS belonged to me as I daydreamed in sixth-grade History class.