Sage Mardjetko is pretty well known in Illinois softball circles. That happens when you are named Illinois Gatorade Player of the Year two seasons in a row.
Mardjetko, who led Lemont to back-to-back Class 3A state championships in 2022 and 2023, recently saw her profile go national as she was awarded the USA Today/HSSA National Player of the Year. She capped her career with a 12-inning, 24-strikeout, no-hitter in the state championship June 10.
In 2023, the 5-foot-10 right-handed pitcher finished with a 23-0 record and a 0.00 ERA, leading her team to a 35-1 record. Mardjetko struck out 340 batters while allowing just 18 hits and 21 walks in 143 1/3 innings over 24 games. She had 12 no-hitters, including two perfect games, and allowed just three unearned runs all season. Mardjetko became only the second pitcher in IHSA history to finish a season with a 0.00 ERA [min. 70 innings]. Ranked as the nation's No. 10 recruit in the Class of 2023 by Extra Inning Softball, she also batted .348 with five home runs and a .667 slugging percentage.
The award was a surprise to Mardjetko.
"I had no idea I was in the running for it until it came out," she said about the award. "It feels awesome to even be considered as one of the best players in the nation, let alone winning it.
"It's really a culmination of how hard I have worked. Not only me, but my parents and family supporting me and making sure I get to my lessons or tournaments. They have sacrificed a lot for me, and without them I wouldn't be the player that I am today."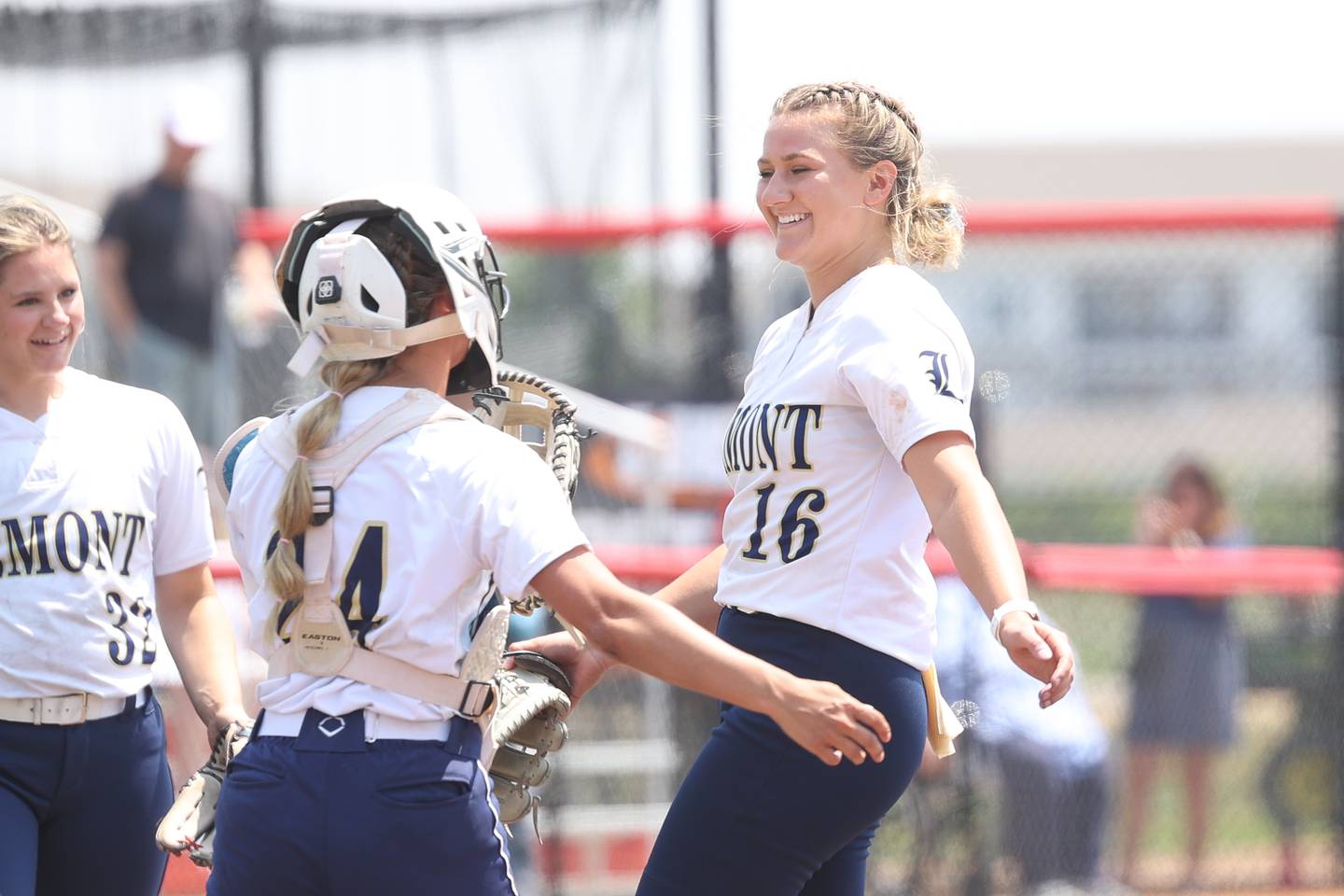 While Mardjetko certainly will remember the multiple big games she had in high school, it is more the off-the-field activities and friendships that she will take with her when the reports to South Carolina on Aug. 19.
"I will remember all the girls I played with," she said. "They all helped me become the player I am as well. Most of all, though, I will remember the laughs we had and all the fun times. Beating powerhouses like Marist or one of the Lincoln-Ways.
"I might not always remember a specific game or something like that, but I will always remember the girls and coaches I spent so much time with.
"This was a really fun group of girls. Both on and off the field, this past season we seemed to get a lot closer as friends, more than just teammates."
Although the potential for a no-hitter or perfect game was always high with Mardjetko in the circle, she never went into a game with that as her goal.
"I never really thought about a no-hitter or a perfect game," she said. "I just want to make good pitches and get outs and get our team back into the dugout so we can hit. If I make the pitches I want to make when I want to make them, the other things take care of themselves.
"A lot of the no-hitters I got were because of the plays the defense made behind me to prevent certain balls from being hits."
Mardjetko also is excited for the new chapter in her life and softball career.
"I am excited to get to South Carolina," she said. "I might be a littler fish in a bigger pond, but I am looking forward to the challenge. South Carolina has been to the Women's College World Series before, but not for a few years. I hope to be able to help them get back there."