The Illinois High School Association recently announced the postseason assignments for softball. As usual, the Herald-News coverage area will feature sectionals loaded with quality teams, meaning that whoever wins a sectional certainly will have earned it.
In Class 4A, most, but not all area teams will take part in the Lockport Sectional. The 17 teams competing are Bolingbrook, Bloom Township, Homewood-Flossmoor, Lincoln-Way East, Joliet Central, Joliet West, T.F. South, Lockport, Lincoln-Way Central, Lincoln-Way West, Sandburg, Shepard, Stagg, Rich Township, Romeoville, Thornwood, and Andrew. Regional hosts will be Bolingbrook, Joliet West, Lockport and Shepard, with the winner of the sectional playing the winner of the Marist Sectional at the Marist Supersectional.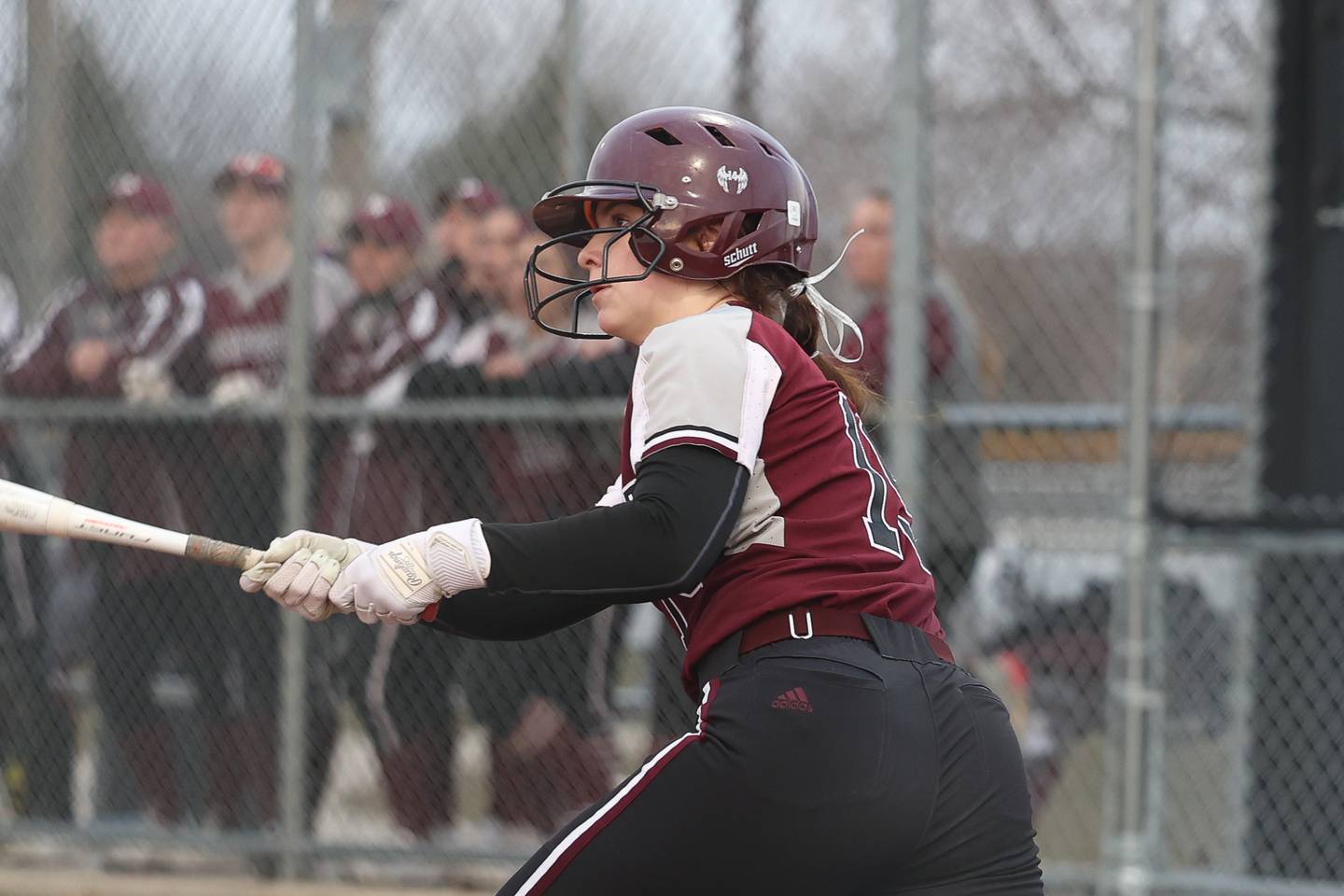 Also in Class 4A, Plainfield East and Plainfield North will play in the 17-team Oswego Sectional, along with East Aurora, Metea Valley, Waubonsie Valley, West Aurora, Batavia, Geneva, Naperville Central, Neuqua Valley, Naperville North, Oswego East, Oswego, West Chicago, Wheaton North, Wheaton Warrenville South and Yorkville. Regional games will be played at West Aurora, Oswego East, West Chicago and Yorkville.
Minooka, Plainfield Central and Plainfield South will be in Subsectional B of the Normal Community Sectional, along with Bradley-Bourbonnais, East Moline United, Moline and Pekin, with regional games at Bradley-Bourbonnais and East Moline. Subsectional A consists of Alton, Belleville East, Belleville West, Collinsville, Edwardsville, Granite City, O'Fallon and Quincy. The winners of the Oswego and Normal Community sectionals will meet in the Illinois Wesleyan Supersectional.
In Class 3A, defending state champion Lemont hosts a 17-team sectional. Lemont is in Subsectional B, along with T. F. North, Marian Catholic, Hillcrest, Thornridge, Thornton, Bremen, Oak Forest and Tinley Park. Lemont and Oak Forest will host regional games. Subsectional B will include Illinois Math and Science Academy, Crete-Monee, Joliet Catholic Academy, Kankakee, Morris, Providence Catholic, Ottawa and Plano, with regionals at Providence Catholic and Ottawa. The winner of the Lemont Sectional will play the winner of the Metamora Sectional at the East Peoria Supersectional.
In Class 2A, all of the area teams are in Subsectional B of the Pontiac Sectional. Subsectional B includes Beecher, Reed-Custer, Chicago Catalyst/Maria, Chicago Perspectives/Leadership, Chicago South Shore International College Prep, Coal City, Manteno, Chicago Christian, Peotone, Seneca and Wilmington. Regionals will be at Beecher and Coal City. Subsectional A consists of Clifton Central, Prairie Central, Gibson City-Melvin-Sibley, Iroquois West, Herscher, Hoopeston Area, Bishop McNamara, Lexington, Momence, Paxton-Buckley-Loda and Pontiac. The winner of the Pontiac Sectional will play the winner of the Westmont Sectional at a Supersectional site yet to be determined.
In Class 1A, Dwight and Gardner-South Wilmington will compete in Subsectional B of the 19-team Walther Christian Sectional. Other teams include Chicago Tilden, Illinois Lutheran, Donovan, Grant Park, Grace Christian Academy, Ottawa Marquette, St. Anne and Streator Woodland. Regionals will be at Dwight and Grant Park. Sub-Sectional A will feature Aurora Christian, Chicago Hope Academy, Chicago Horizon/McKinley, Chicago Orr, Earlville, Walther Christian, Newark, Serena, Indian Creek, and Yorkville Christian. The winner of the Walther Christian Sectional will play the winner of the Tuscola Sectional at the Illinois Wesleyan Supersectional.
UP AND COMERS
It's never a surprise when there are talented players in the area. What has been a bit surprising this season has been the emergence of several freshmen and sophomores.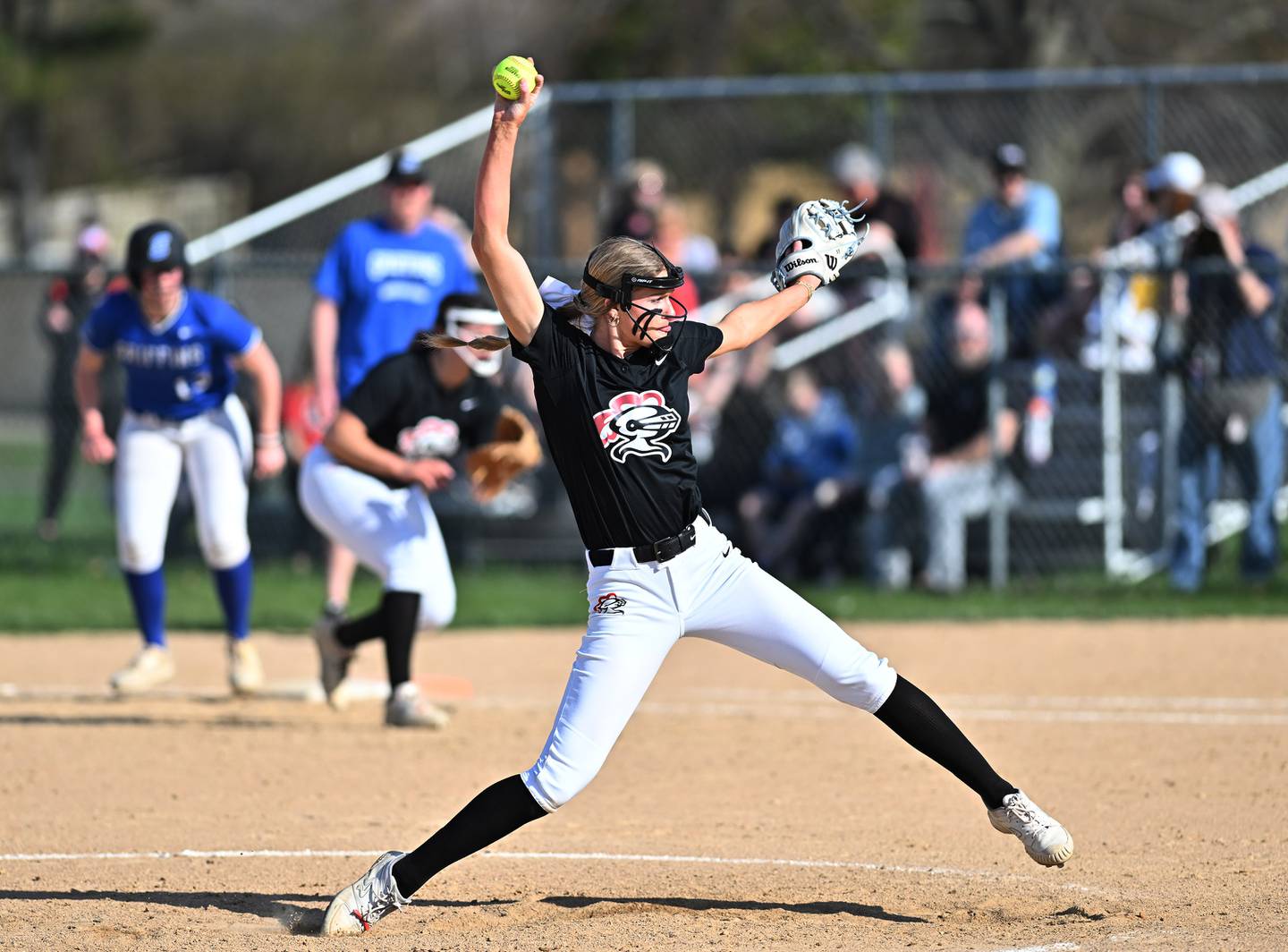 Lincoln-Way Central sophomore Lisabella Dimitijevic has established herself as one of the most dominant pitchers not named Sage Mardjetko in the area, and who also swings a mean bat, while Lincoln-Way West freshman Reese Rourke has stepped in and taken a prominent spot as the Warriors' top pitcher and one of their top hitters. Romeoville freshman Lillian Roberts has shouldered most of the Spartans' pitching duties and hits in the middle of the order. Minooka sophomore Mayson Carr has been moved up to varsity and hit her first home run earlier this week. A bright spot for Joliet Central has been the play of freshman Haydn Voss.
With so many youngsters on the rise, the future of area softball appears as bright as ever.
WHO'S HOT
It's hard to be better than undefeated, and that's exactly where defending Class 3A champion Lemont sits with its 10-0 record. That will get tested Saturday when Lemont visits Lincoln-Way Central to play the Knights (11-4) and defending Class 4A champ St. Charles North.
Not far behind is Coal City, 18-3 and winner of 15 of its past 16 games. Lincoln-Way East holds an 11-3 record, and Lockport is 14-4. Seneca has gotten off to an 11-2 start, while Morris is 12-4, Dwight is 11-4, JCA is 12-5 and Lincoln-Way West is 10-6.
Joliet West owns a 6-6 record, but the Tigers have been producing runs lately at an extraordinary pace. In the past six games, of which they won five, they have scored 73 runs for an average of 12 a game.