Meet the 2023 Herald-News All-Area boys basketball team.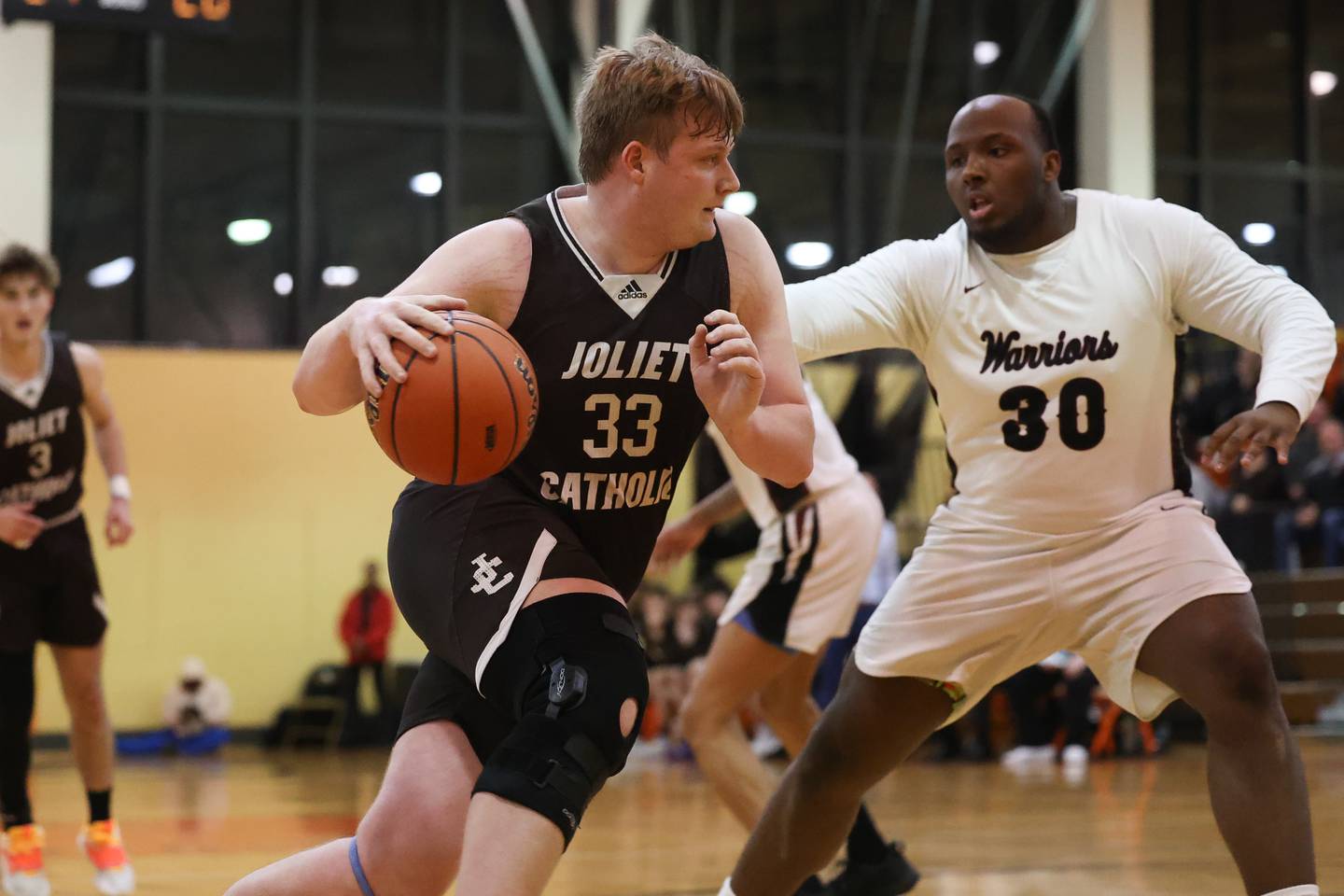 Anthony Birsa, Joliet Catholic, sr., F-C: Birsa proved to be a mountain of a man in the middle for the Hilltoppers. Averaging a double-double on the season, Birsa recorded that statistical feat 20 different times during the season.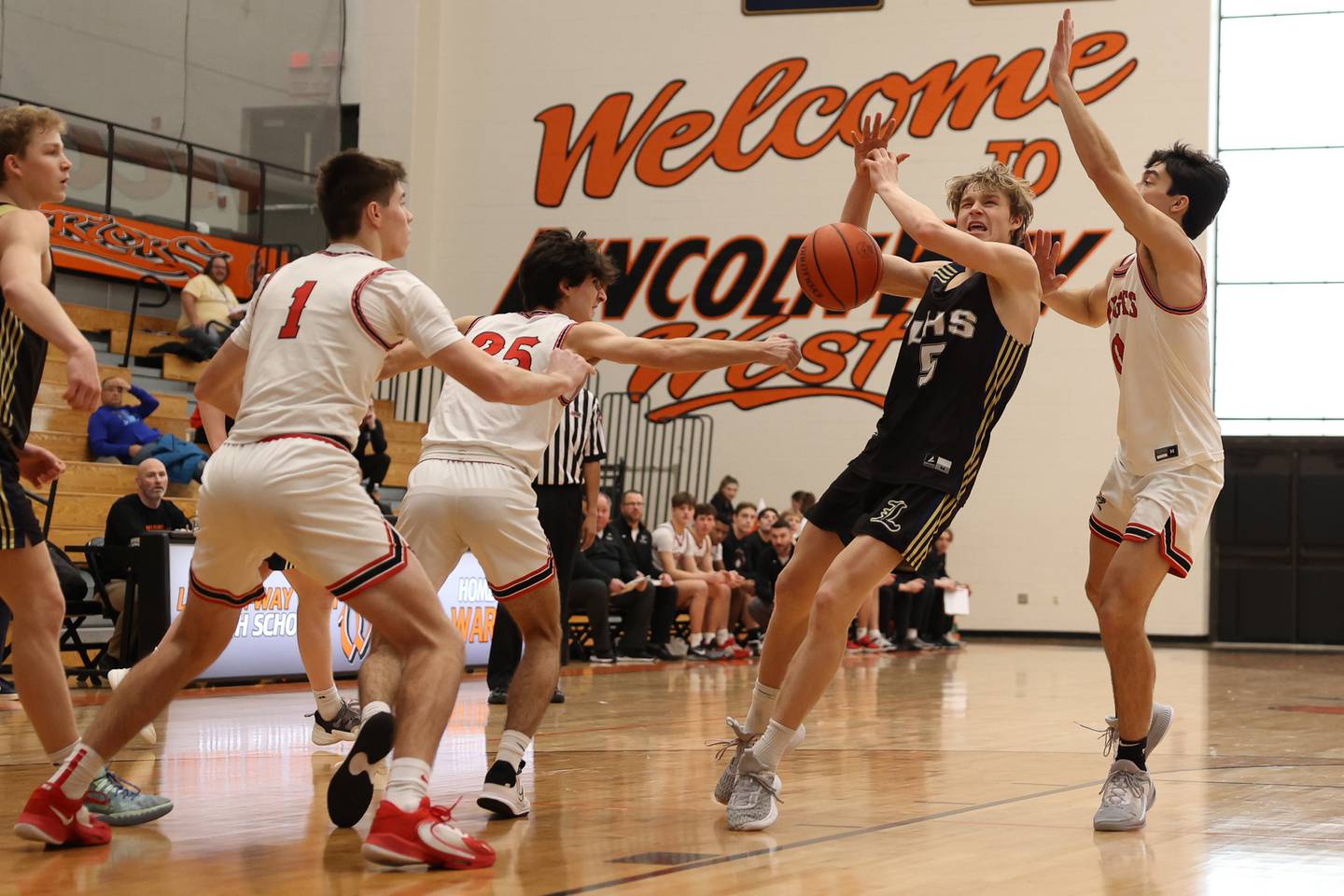 Rokas Castillo, Lemont, sr., G: Castillo was a constant thorn in the side of opponents, leading Lemont with a 19.1-points-per-game scoring average as he and his teammates reached the sectional finals. He also drained 72 3-pointers on the season.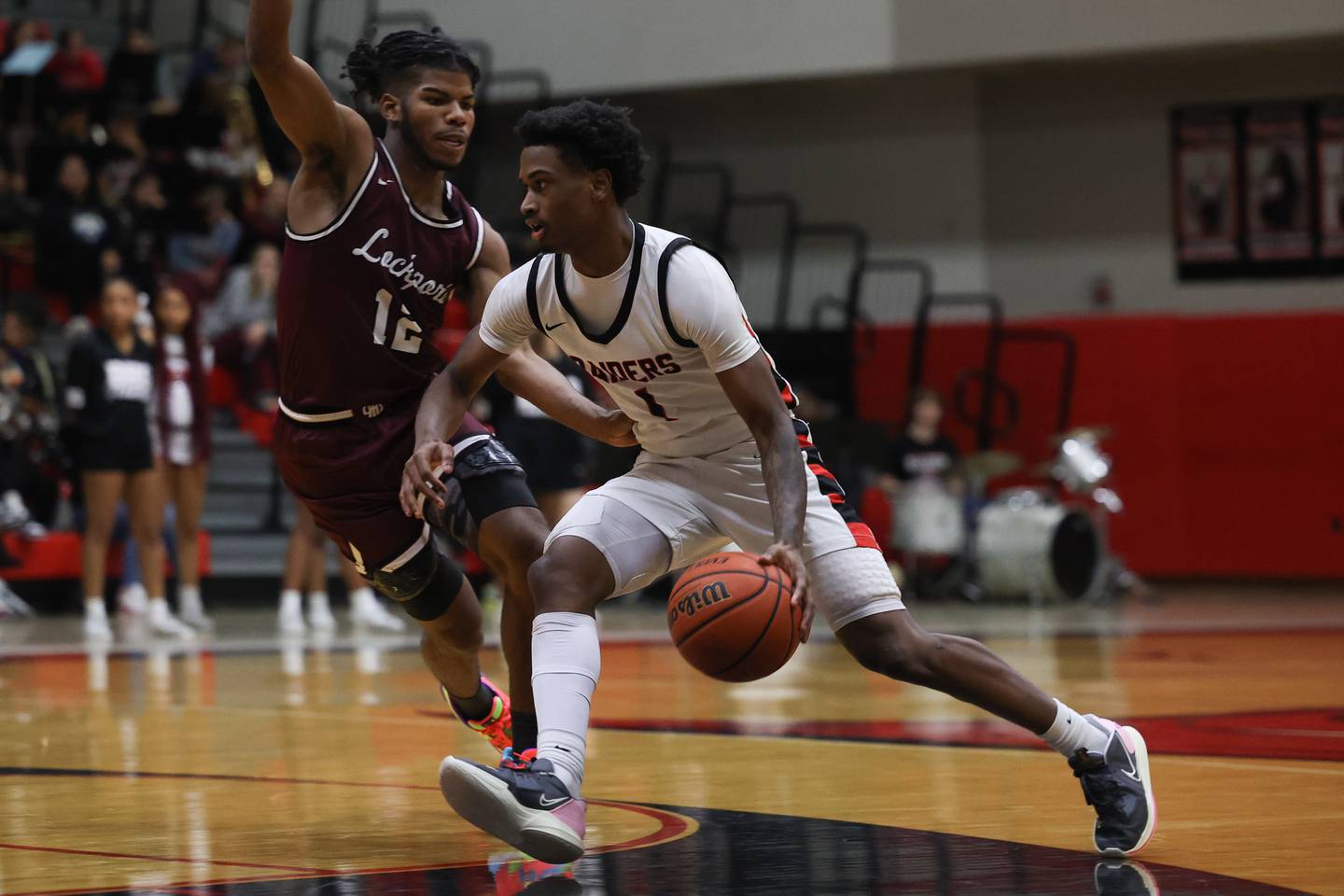 Mekhi Cooper, Bolingbrook, sr., G: Cooper was a steady as it gets as a backcourt performer. Easily capable of scoring more than the 19.2 he averaged, Cooper also concerned himself with getting his teammates involved (4.4 assists) and with being a relentless defender (3.1 steals) for Bolingbrook.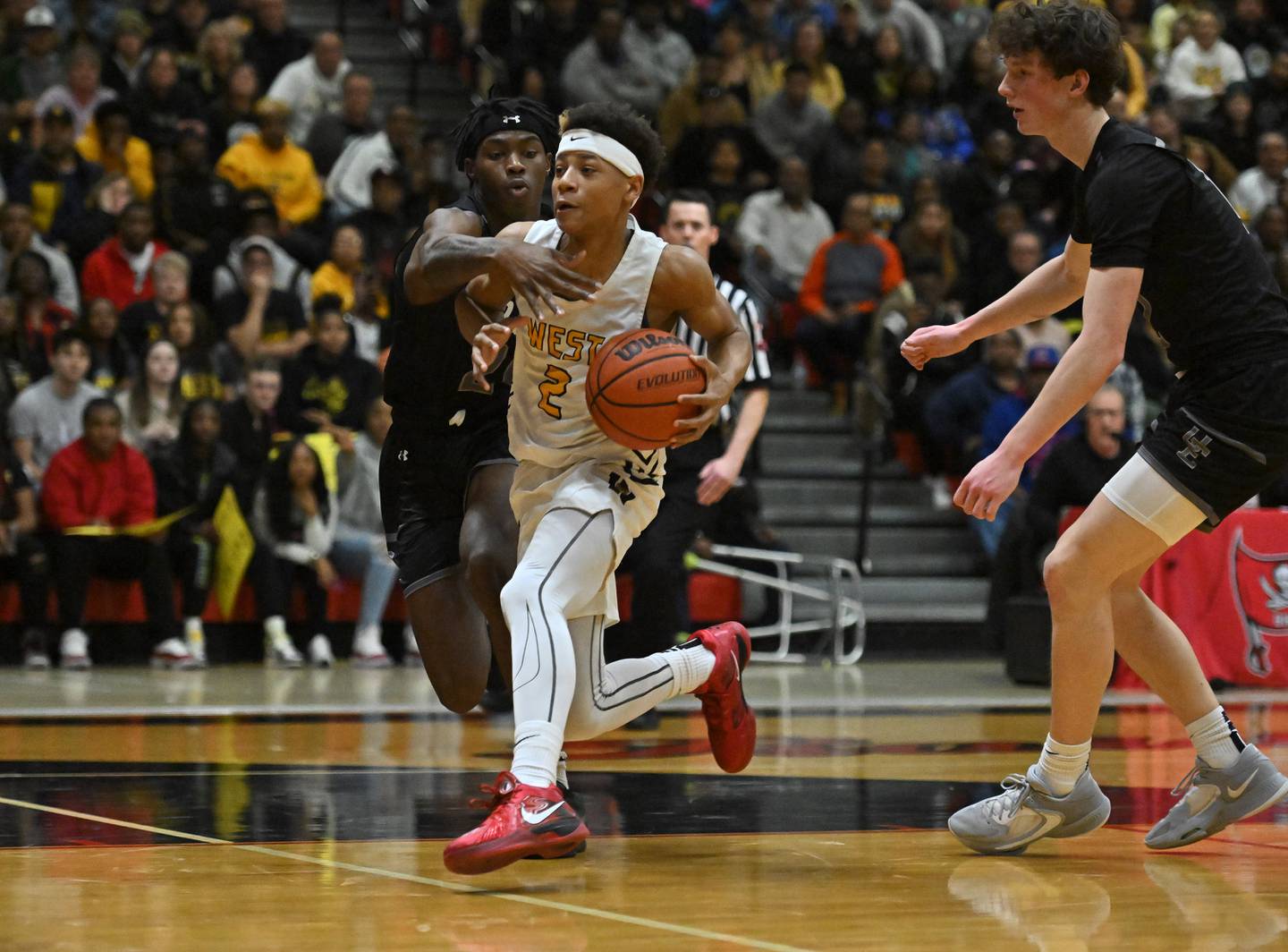 Jeremiah Fears, Joliet West, so., G: As pure a scorer as one can find — and he's got two more years to add on to what are already impressive numbers — Jeremiah Fears averaged 16.3 points per game and when prompted delivered lockdown defensive efforts for Joliet West.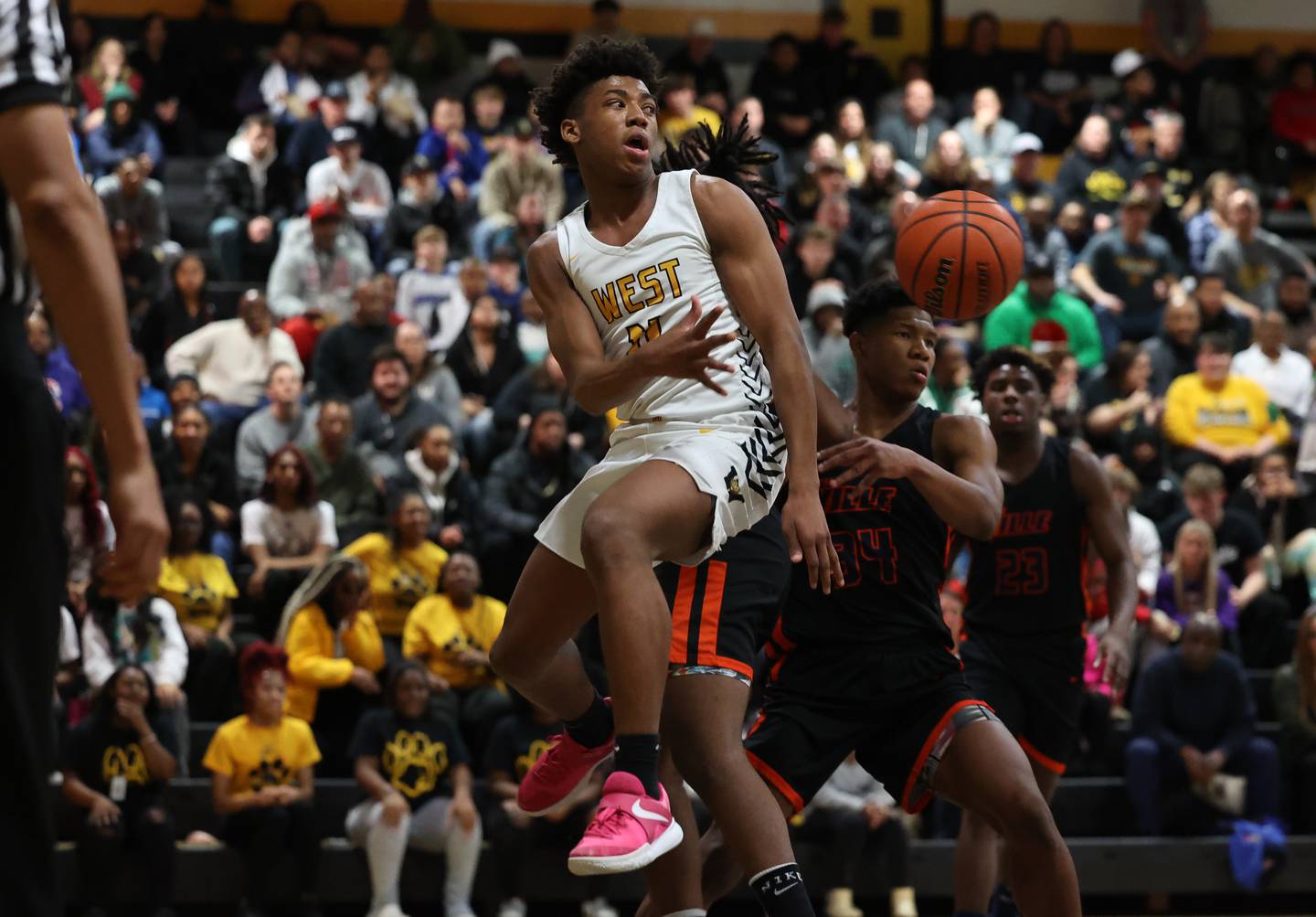 Jeremy Fears Jr., Joliet West, sr., G: Fears, the Herald-News Player of the Year, was a do-everything type of performer that earned a truckload of accolades including Illinois' lone nomination to the McDonald's All-American game. He'll head to Michigan State in the fall after finishing his senior season with a scoring average of nearly 19 points and dishing out five assists per game.
SECOND TEAM
George Bellevue, Lincoln-Way East, sr., F
Matas Castillo, Lemont, jr., G
Troy Cicero, Romeoville, sr., G
Meyoh Swansey, Romeoville, jr., G-F
Tyler Surin, Joliet Catholic, sr., G
HONORABLE MENTION
Josh Aniceto, Bolingbrook, jr., G
Keon Alexander, Bolingbrook, sr., F
Demir Ashiru, Plainfield North, sr., G
Eli Bach, Lincoln-Way West, jr., F
Jack Barrett, Lincoln-Way Central, sr., G-F
Seth Cheney, Providence, so., G
Jalen Falcon, Lockport, jr., G
Carter Garrelts, Coal City, sr., F-C
Nolan Gerdich, Plainfield South, sr., F
Paxton Giertz, Seneca, sr., G
Cale Halpin, Gardner-South Wilmington, jr., G-F
Miles Heflin, Peotone, sr., F
Aries Hull, Bolingbrook, sr., F
Adam Labuda, Lockport, sr., G-F
Jayden Martin, Joliet West, sr., F
Justus McNair, Joliet West, sr., G-F
Jake McPherson, Reed-Custer, sr., G
Kyle Olagbegi, Lincoln-Way East, sr., F
Wes Shats, Reed-Custer, sr., F
Andrew Soenksen, Plainfield East, sr., F-C
DJ Strong, Bolingbrook, jr., G
Wyatt Thompson, Dwight, sr., F
Preston Van Pelt, Minooka, sr., G
Jack Wheeler, Morris, so., G