When baseball coaches put together their lineups, the ideal is to put your team in the best possible position to succeed.
For Plainfield East coach Adam O'Reel, he's had little issue with one particular member of his lineup, Christian Mitchelle, as he's pretty sure wherever he ends up putting his standout performer, success is going to follow.
"It just goes with how great of an athlete he is, and I think that's so understated," O'Reel said. "He has all the tools. Every tool there is, he has it. If he didn't work at it, he'd still be a good player, but the work ethic that he has. He's the best weight room performer we have too. He brought another level to this program."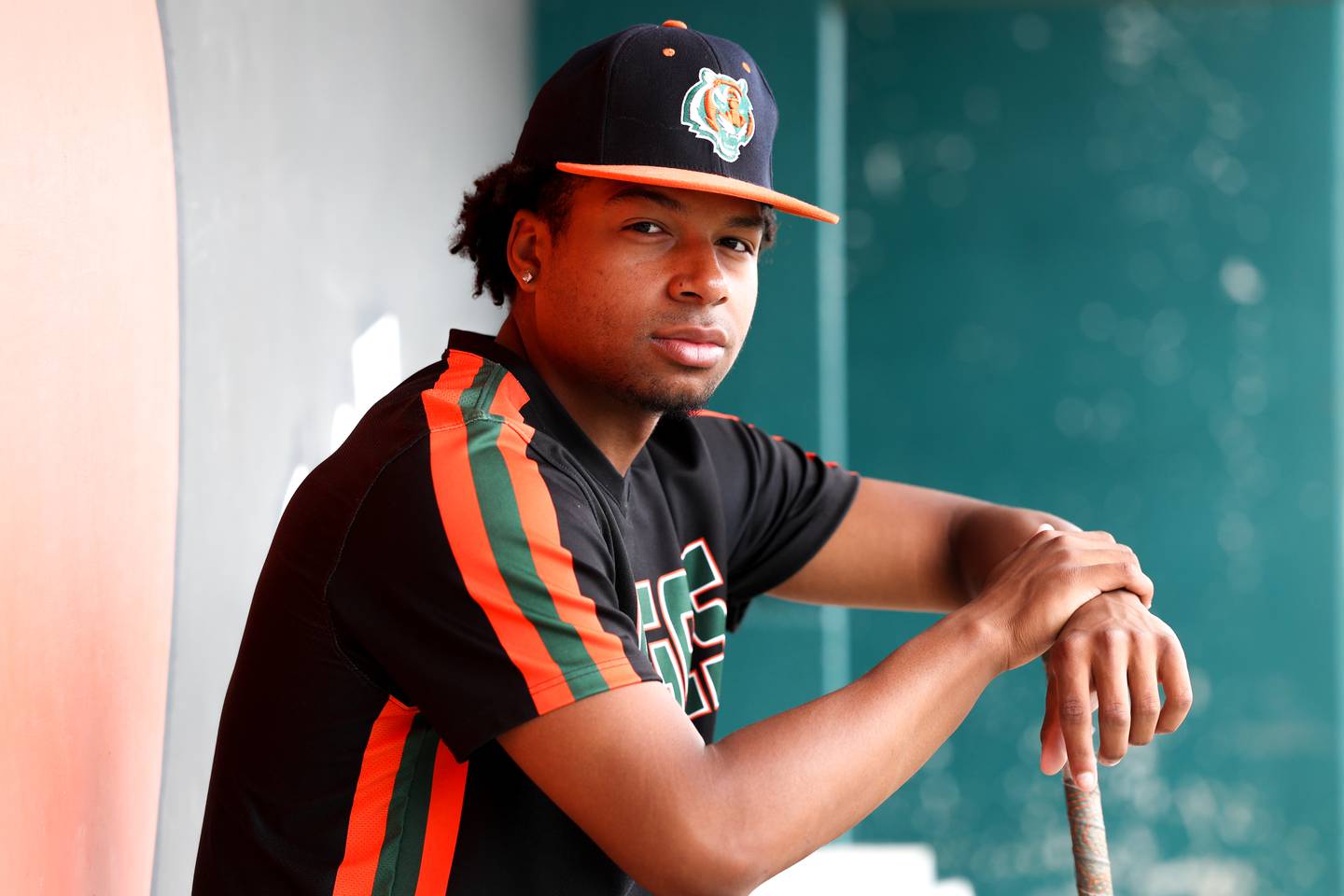 Mitchelle played an important role in Plainfield East's run to winning the Class 4A state championship in 2021, and although the Bengals were unable to repeat the lofty team accomplishment he achieved as a junior, he followed it with a senior season that may have been even more impressive.
Mitchelle was a weapon with a bat in his hands, and opposing teams didn't need much time to figure that out, opting to often pitch carefully around him or not pitch to him at all. He finished the season with an almost unbelievable .680 on-base percentage. If he didn't get a hit, and he got a lot of those, he was going to find some way to get on base and make his presence felt.
He ended up with a .570 batting average that included six home runs while driving in 34. If he didn't launch an extra-base hit to get on in the first place, a single or a walk often quickly turned into Mitchelle getting himself into scoring position because of deft baserunning skills.
He got a late start on the pitcher's mound because of some nagging injuries early in the spring. But as soon as he was able to cut it loose, he dominated from the get-go, compiling a 5-1 record with 84 strikeouts.
And the often overlooked element of the game may have been where the Central Michigan recruit displayed his most mastery: defense. Mitchelle was truly spectacular at shortstop, often completing plays others wouldn't even attempt.
Mitchelle answered some questions about his memorable ride at Plainfield East with Herald-News sports editor Steve Soucie.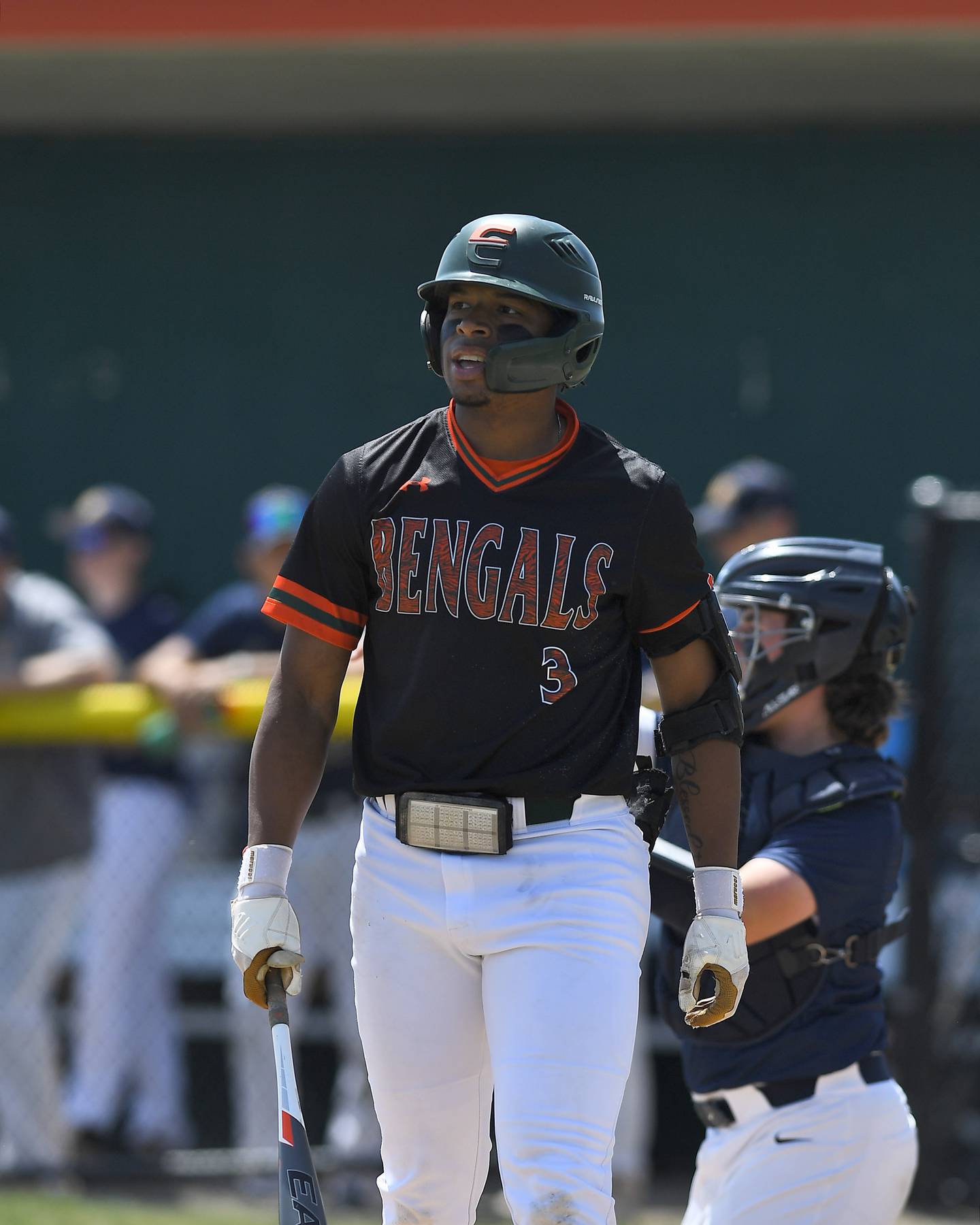 What's your favorite thing about baseball?
Mitchelle: It's probably just the atmosphere, all around me and with my teammates. Everyone is trying to make each other better while playing baseball, and it goes outside of the sport too. The friendships and relationships that you make on the baseball field go further than the field. They will be lifelong friends.
If you could only pitch or only hit, what would be your preference?
Mitchelle: It would be hitting. Being in the box and being on the field, I'd be out there every day pretty much. With pitching, I'd pitch one game and then have to sit for a couple of days. I don't like not being in there. I'm not much for sitting around.
Eighteen strikeouts from the mound or three homers from the batter's box?
Mitchelle: Three homers.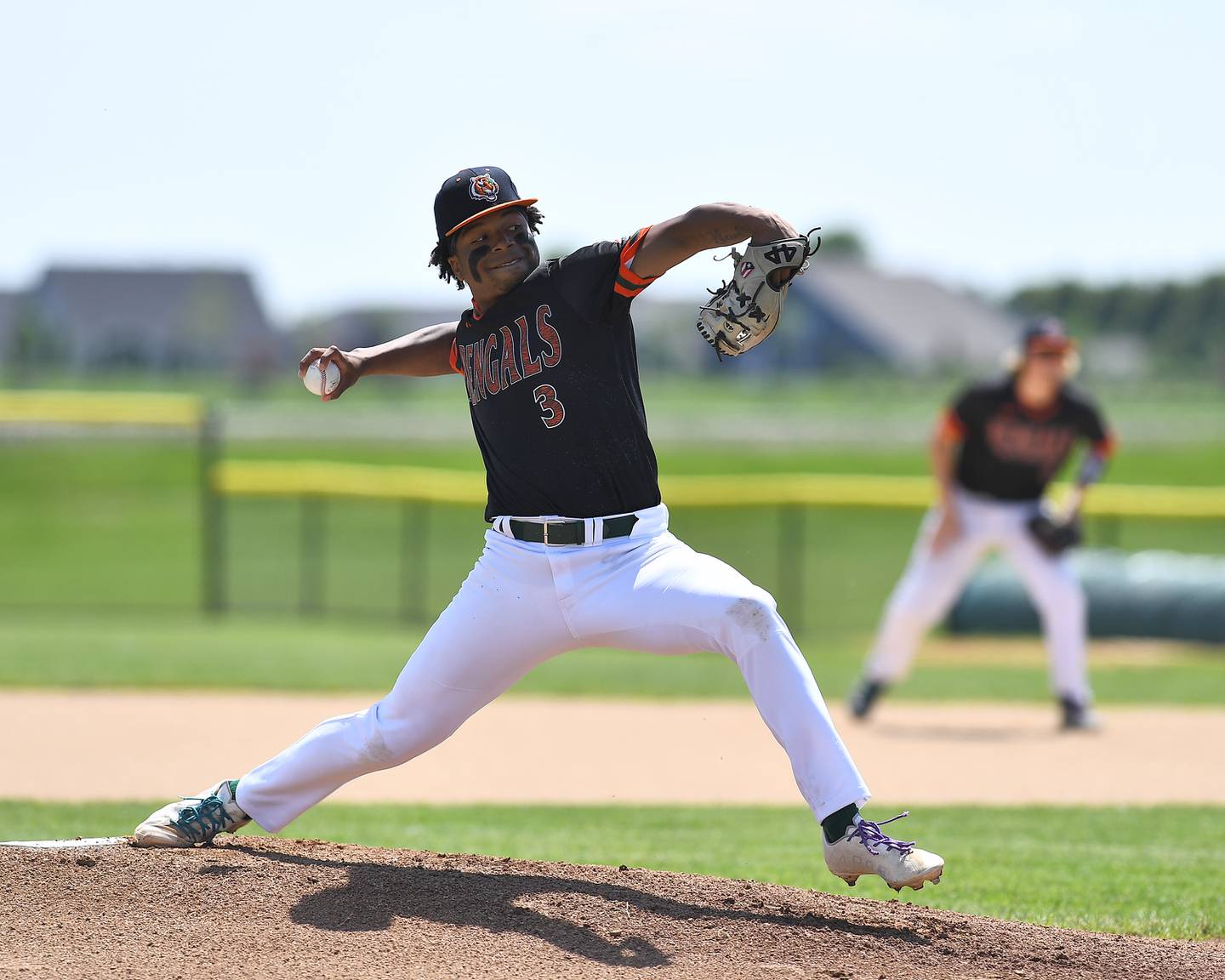 Is there anything about baseball you don't like?
Mitchelle: Nope. Nothing at all.
Favorite professional team?
Mitchelle: The Chicago White Sox.
Favorite pro athlete?
Mitchelle: Tim Anderson.
If you didn't play baseball, what sport would you play?
Mitchelle: Probably basketball. I stopped playing at the end of my freshman year. It was a long-term decision for me. It started to get to be a lot with both sports, interfering with each other.
What's a sport you can't play?
Mitchelle: Tennis. I tried it. It wasn't happening.
What made Central Michigan the school for you?
Mitchelle: I just like how the team is a lot of fun and how the coaching staff is closer together. I'm hoping to get there and start, I want to play, and I think I'll have an opportunity to do that.