Noah Kelleher, 16, of Dwight, recently did more than accomplish a lifelong dream when he climbed Devil's Tower National Monument in Wyoming.
He drew attention to the Celtic God Parent Emergency Aid Fund at his school, Providence Catholic High School in New Lenox, to encourage people to donate to the fun, he said.
"I think that fund is important because it can help other students in a time of when they need the money," Kelleher said. "So I think the climb is symbolic; we need to climb mountains for each other. Each pitch is an example of challenges everyone faces."
Devil's Tower is a "geologic feature that protrudes out of the prairie surrounding the Black Hills" and is 867 feet from base to summit, according to the National Park Service.
Kelleher said he first encountered Devil's Tower on a family trip to Mount Rushmore in 2017. Devil's Tower wasn't on the family's itinerary, he said. But since they'd heard about it and were near, they decided to check it out, he said.
After that, family added a stop to Devil's Tower to each annual road trip, Kelleher said.
"Every year we'd go out and walk around the trail," Kelleher said.
This year, Kelleher made a goal of climbing around Devil's Tower at midnight – which he did in early July, he said. After he achieved that goal, he set another: climbing Devil's Tower.
Except Kelleher didn't expect to climb it this soon.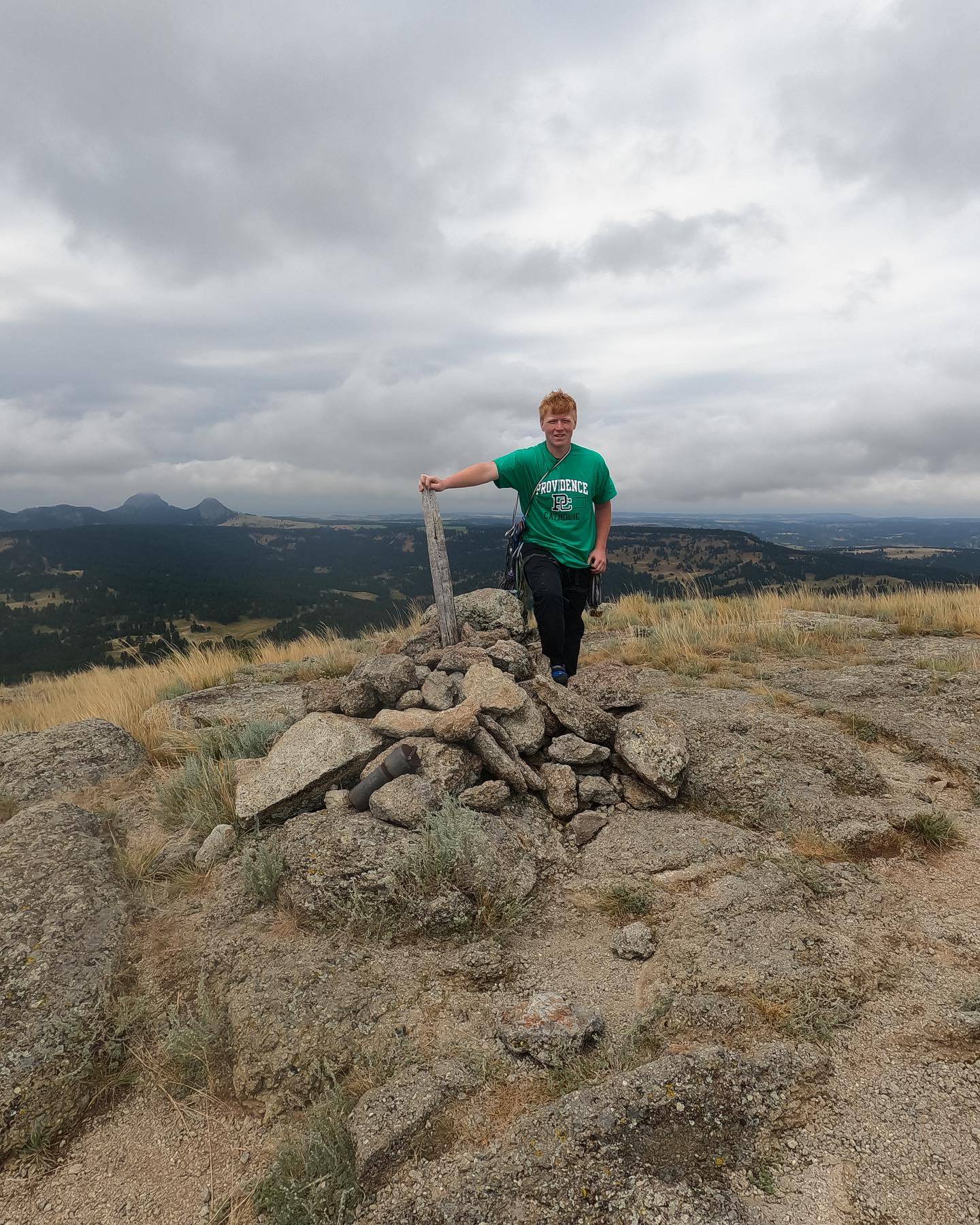 Kelleher said he recently watched a video of people climbing Devil's Tower with the help of guides. Kelleher didn't know he could take a guided climb.
So Kelleher, who has no climbing experience, said he and his father Patrick Kelleher went back to Devil's Tower, although only Noah made the climb. But before they left, Noah had an idea: Why not use the experience to raise $3,000 for the Celtic God Parent Emergency Aid Fund?
An anonymous donor has also offered a matching donation of up to $1,000, Noah said.
Noah said "training day" was a little nerve-wracking. But the actual five-hour climb was great. He even recorded the climb with a GoPro camera attached to his helmet and posted the video on his YouTube channel.
"You're not really focused on how high you are," Kelleher said. "You're focused on getting to the next pitch."
When Noah reached the top, he recited the Prayer of St. Francis, he said.
"It's a prayer I say every day to try and help me when I make a difficult decision," Noah said.
To donate, visit providencecatholic.org/support-pchs/donate and select the Celtic God Parent Emergency Aid Fund option.
To watch Noah's climb, visit bit.ly/3BUYUzf.