The National Weather Service confirmed that an area extending from Plainfield to Romeoville was hit by a tornado Sunday night.
The tornado was rated EF0, with peak winds of 85 mph.
That compares with the EF3-rated tornado with winds up to 140 mph that hit Naperville, Woodridge and other communities in DuPage County, damaging 230 homes and leading to 11 injuries. Eight people were hospitalized.
No one was injured in Plainfield, but falling trees damaged two houses.
"An EF0 tornado with peak winds of 85 mph and path length of 3.2 miles touched down in Plainfield and lifted in Romeoville," according to the NWS website. "Tree damage was common along the path of the tornado."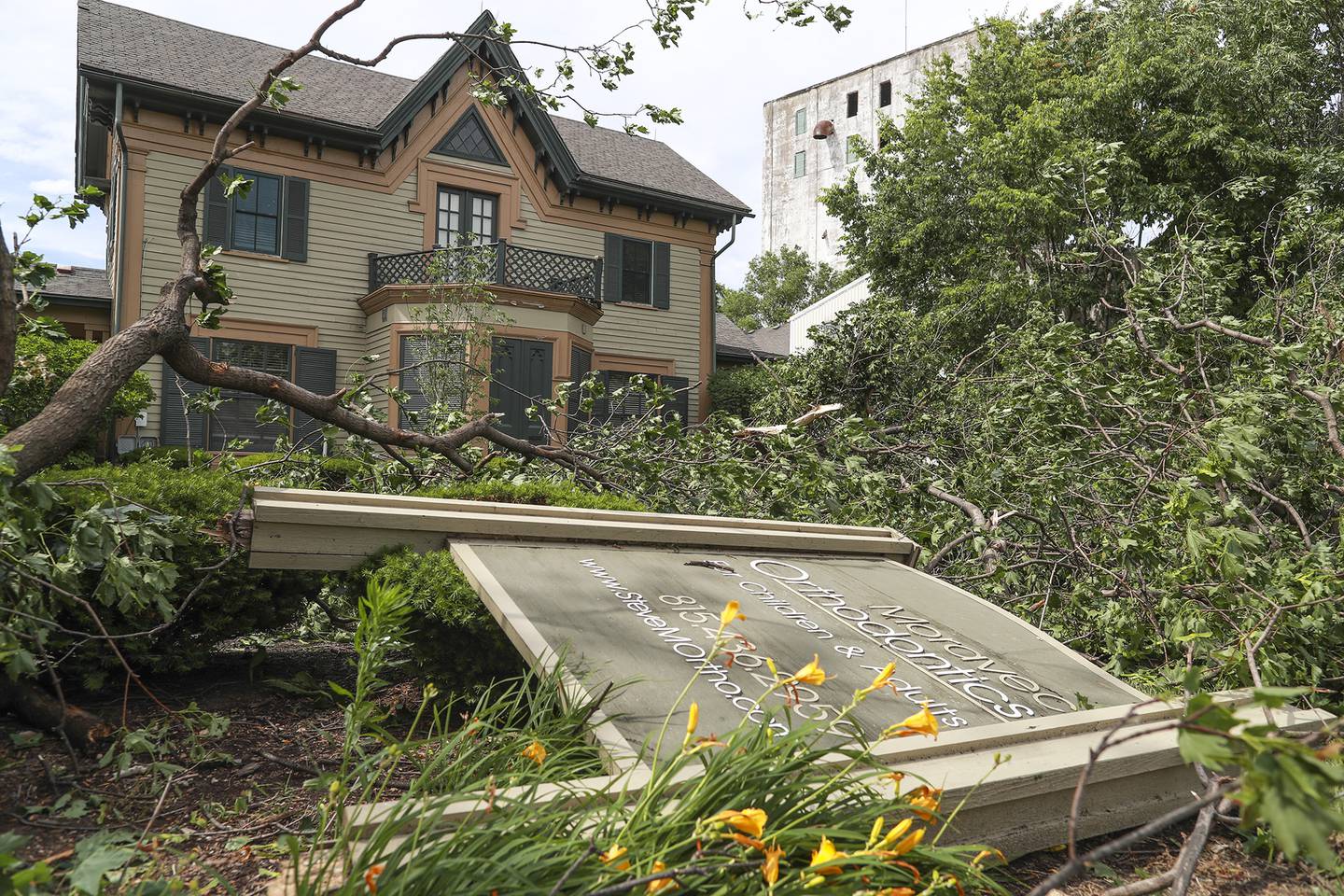 In Plainfield, the tornado appeared to touch down just outside of downtown, causing damages in residential neighborhoods bordered by businesses in an area east of Route 59 and between Route 126 and Lockport Street.
"It didn't have the power to rip a roof off," Plainfield Mayor John Argoudelis said of the tornado. "It had the power to knock down trees."
Argoudelis said the tornado appeared to touch down just east of Route 59 at Route 126.
As it continued east, the tornado would have moved into an unpopulated area that includes the Turtle Lake forest preserve, a rock quarry and open space, Argoudelis said.
Farther east along the tornado route, the Mistwood Golf Club in Romeoville saw some damage to five trees, mostly large branches falling. However, one pine tree about 15 feet tall was knocked down in the wind, said Ben Bradbury, assistant pro at Mistwood.
Romeoville Village Manager Dawn Caldwell said the only other damage she is aware of was to a fence.
"We did have some minor power outages during the storm, but for the most part we were very fortunate," Caldwell said.
NWS on Tuesday provided updated information about the Naperville tornado as the number of damaged homes expanded and reports of injuries increased. The agency specified that the tornado struck between 11 and 11:30 p.m. with impact in Naperville. Woodridge, Darien, Burr Ridge and Willow Springs.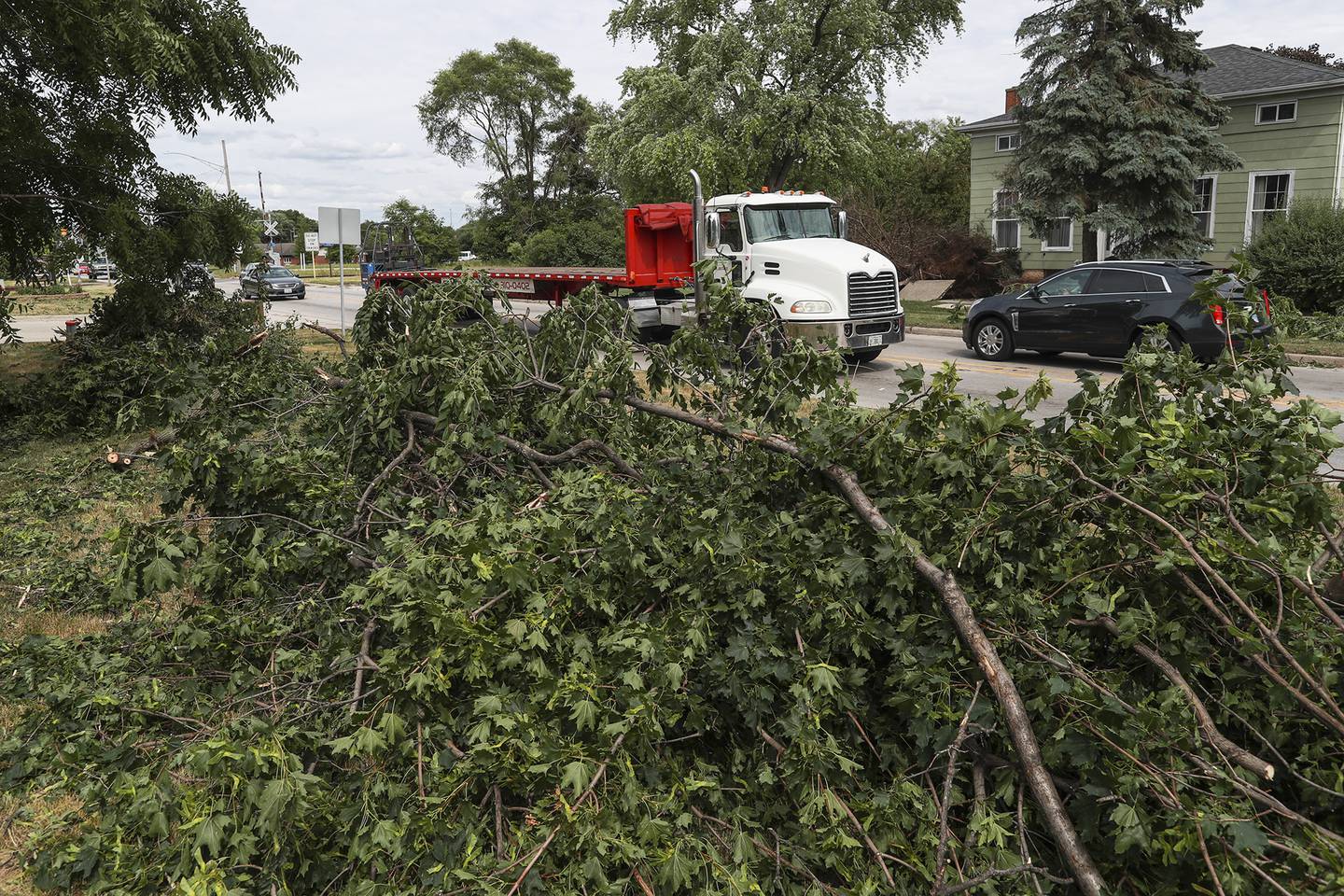 NWS continued to assess damage from the tornado.
The Associated Press reported that the mayor of Woodridge counted at least 100 homes in that village with significant damage and hundreds of others with some damage.
Besides Plainfield, NWS also was assessing damages in other areas of the Chicago region. The Plainfield-Romeoville event was the only one determined to be a tornado as of Tuesday morning.
NWS still was investigating what occurred in Addison and in an area of northwest Indiana between Hobart and South Haven to determine the cause of damages there.
But straight-line winds were determined to be the cause of storm damage in two other areas: one between North Aurora and Kaneville and the other between Downers Grove and Hinsdale.