Several candidates for Will County positions in this year's election took the next big step on Monday to get on the ballot.
About 30 candidates were already in line when staff at the Will County Clerk's Office started taking their petitions at 8:30 a.m. Over the past several weeks, candidates intending to run for county, state and federal offices have been circulating those petitions to gather signatures from eligible residents to get on the ballot.
Candidates for the Will County Board, countywide office and precinct committee have to travel to the county clerk's office in downtown Joliet this week to file their petitions. Those running for state and federal office have to go to the Illinois State Board of Elections office in Springfield.
Monday is a potentially important day to file because those in line before the start of business are given at least an opportunity to be listed first on the ballot. Many see this as an advantage. If two or more candidates from the same party running in the same race both get their petitions in early, they are put into a lottery to determine who will be listed first.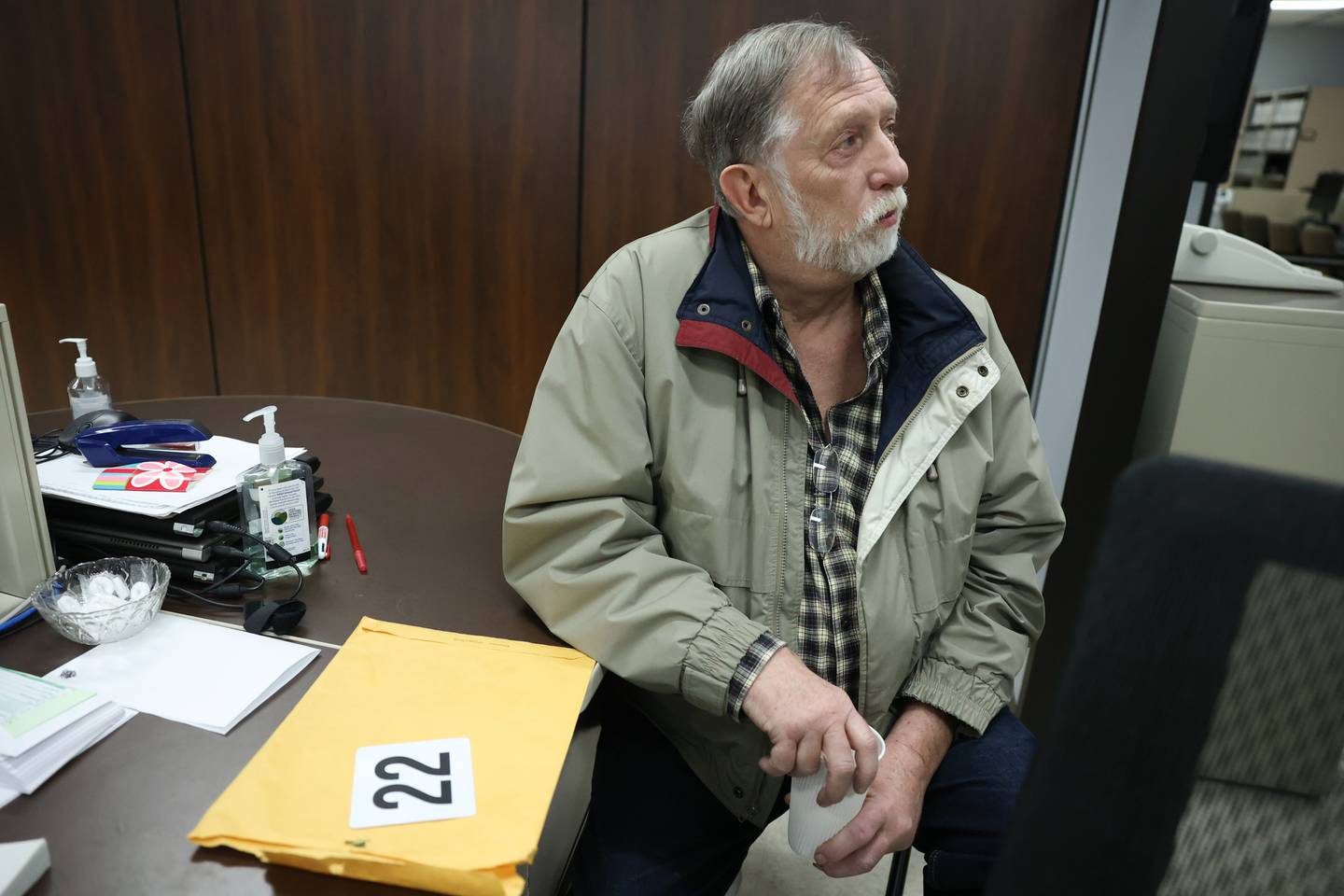 Plainfield resident John Overend, 70, was one of the early ones in line on Monday. While he is already a sitting precinct committeeman in Lockport Township, this is the first election year he had to collect signatures to get on the ballot.
"It was a little difficult at first ... being brand new to it," Overend, a Democrat, said of the process of collecting signatures.
The retiree added that having to talk to constituents and then filing his petitions Monday for the first time was "fairly pleasant" and commended the clerk's office staff for their efforts.
Will County Clerk Lauren Staley Ferry, a Democrat, is running for her second term in office. She was first in line Monday, having to be there early anyway to oversee the operation.
Over the last few years, Staley Ferry's office has had to conduct multiple elections during the COVID-19 pandemic when many voters opted not to cast their ballots in person.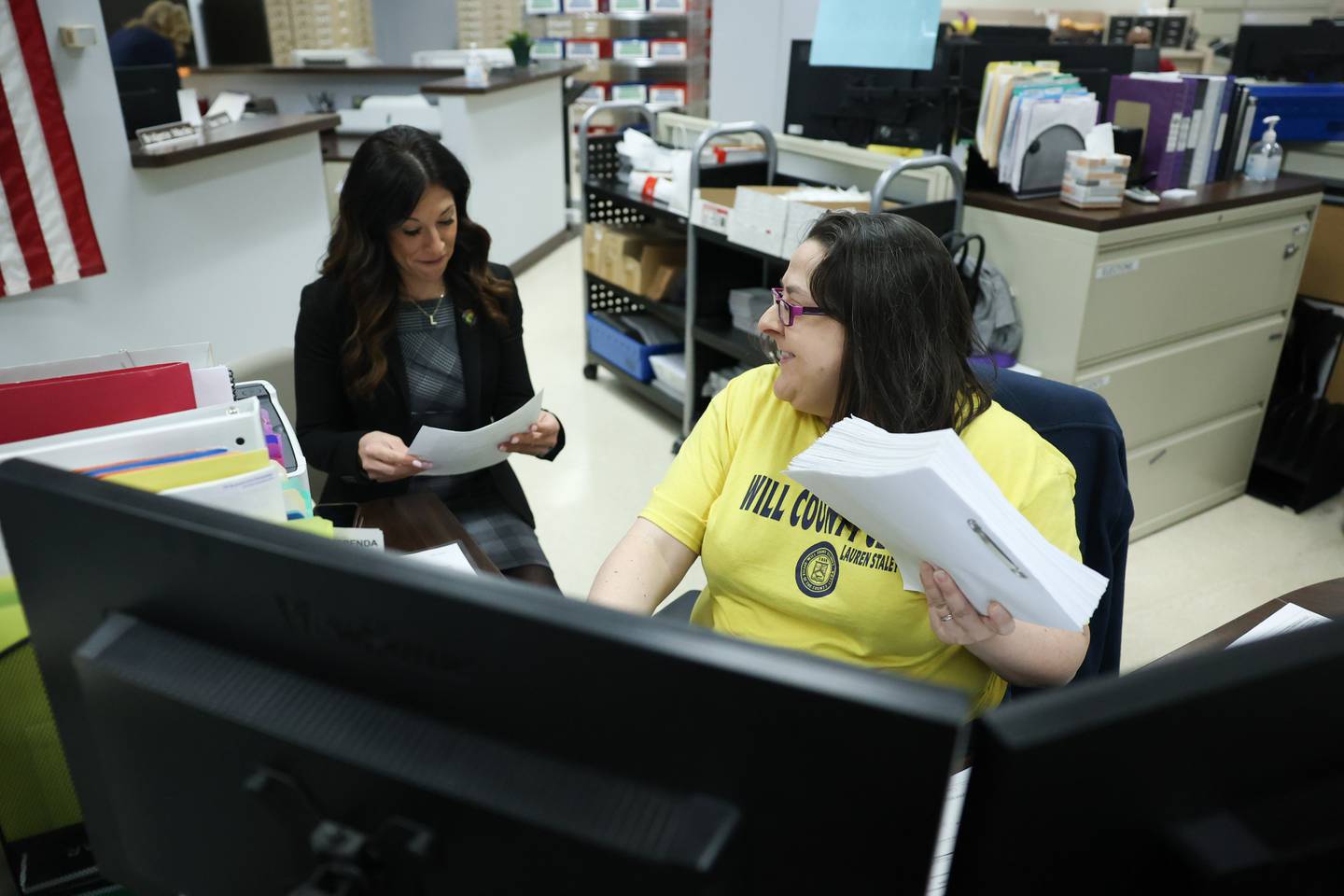 While vaccinations and lower case counts have prompted a seemingly more normal election cycle, this year's primary was pushed back about three months.
Staley Ferry conceded that as a candidate, "The delay was not great."
Still, Charles B. Pelkie, her chief of staff, said their office was "on it" in preparation for this year's cycle.
Since the pandemic prompted record levels of mail-in voting in 2020, the clerk's office ordered new equipment to print and sort ballots to send to voters, a process staff previously had to do by hand.
Pelkie said the clerk's office received the final key piece of equipment last week, so the entire process should soon be ready for when residents can begin requesting mail-in ballots later this month.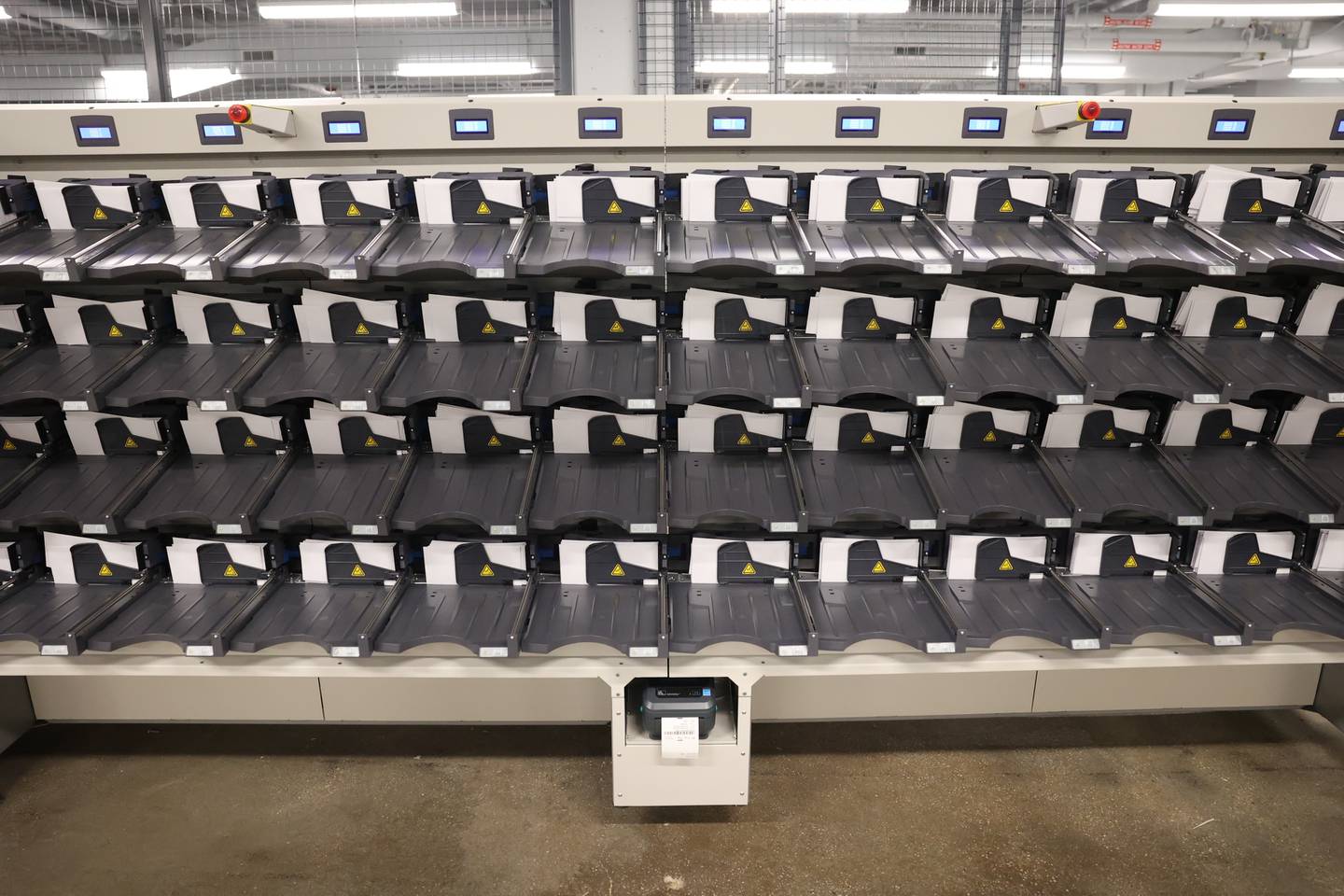 Other candidates echoed Staley Ferry's sentiment about the unusual election schedule.
Will County Board member Judy Ogalla, R-Monee, said it was odd to be circulating petitions so late compared to previous cycles.
"It's hard to go door-to-door still with COVID ... and when it's freezing out," Ogalla said. "People don't like to answer the door."
With those challenges, along with new boundaries for her district, Ogalla said she approached collecting signatures differently this year, opting for small gatherings with the help of friends to ask for support.
Ogalla's colleague Raquel Mitchell, R-Bolingbrook, also said there was "a different feel" to being on a later schedule. But she added that as pandemic mitigations subside, people seem more comfortable talking face-to-face.
"I think everybody's happy now that we're able to have some type of normalcy," Mitchell said, adding that many of her constituents are "just happy to see somebody smiling at their door."
Candidates have until 5 p.m. on March 14 to file their petitions.
The Illinois primary is June 28.