Billie Limacher Bicentennial Park has a new attraction thanks in large part to a $25,000 grant from Canadian National.
City officials and representatives from America in Bloom, which awards the grant, met at the park on Tuesday to celebrate a pollinator garden created with funding from the grant.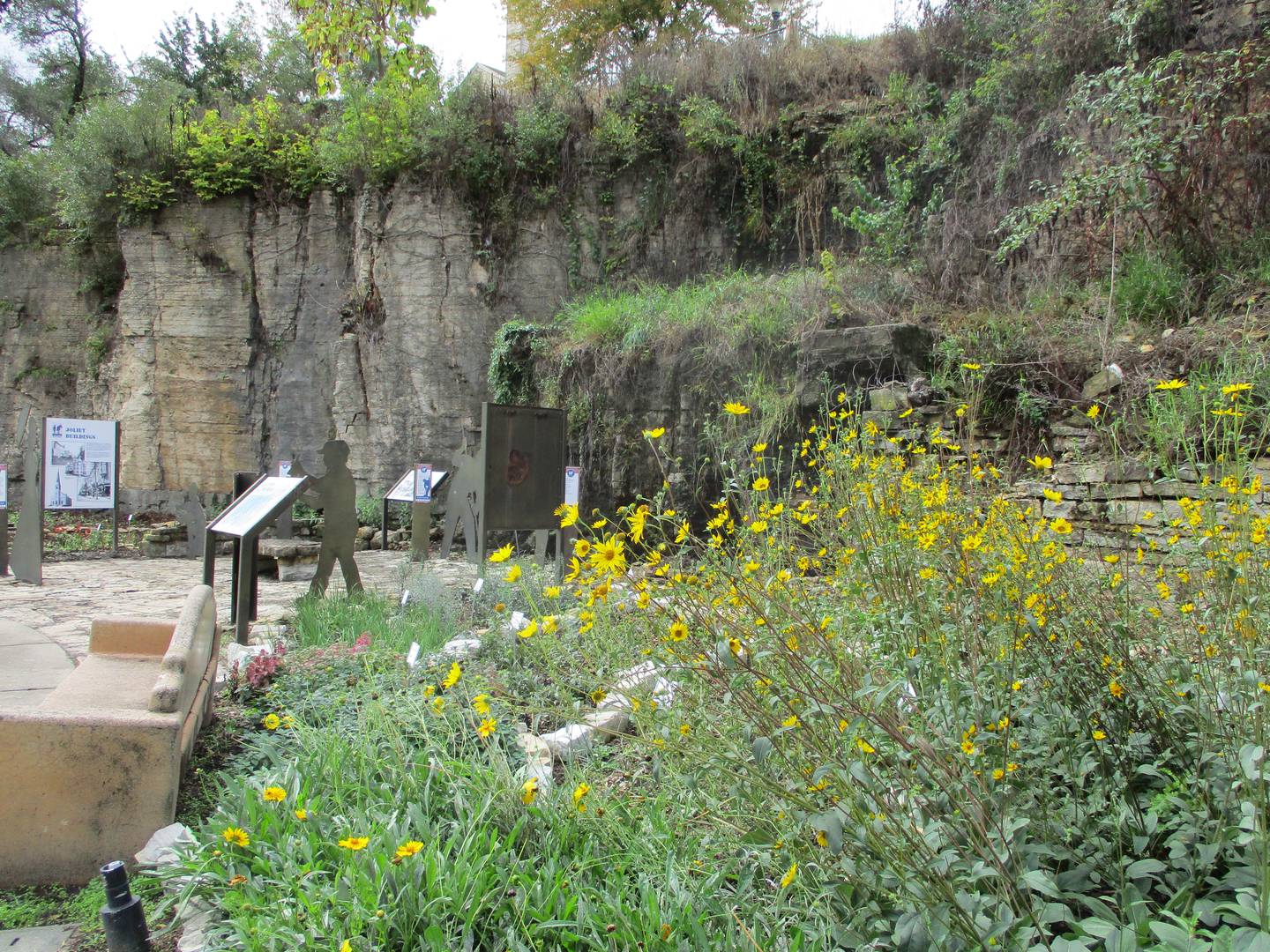 The theme of the grant is "Renew and Rediscover Our Parks," and the pollinator grant draws new attention to a section of the park with sign boards telling the history of Joliet. Volunteers who created the garden also unearthed a flagstone area around the signs that had been covered by sediment over the years.
"We believe flowers, plants and shrubs can create vibrant communities," America in Bloom Executive Director Laura Kunkle said Tuesday.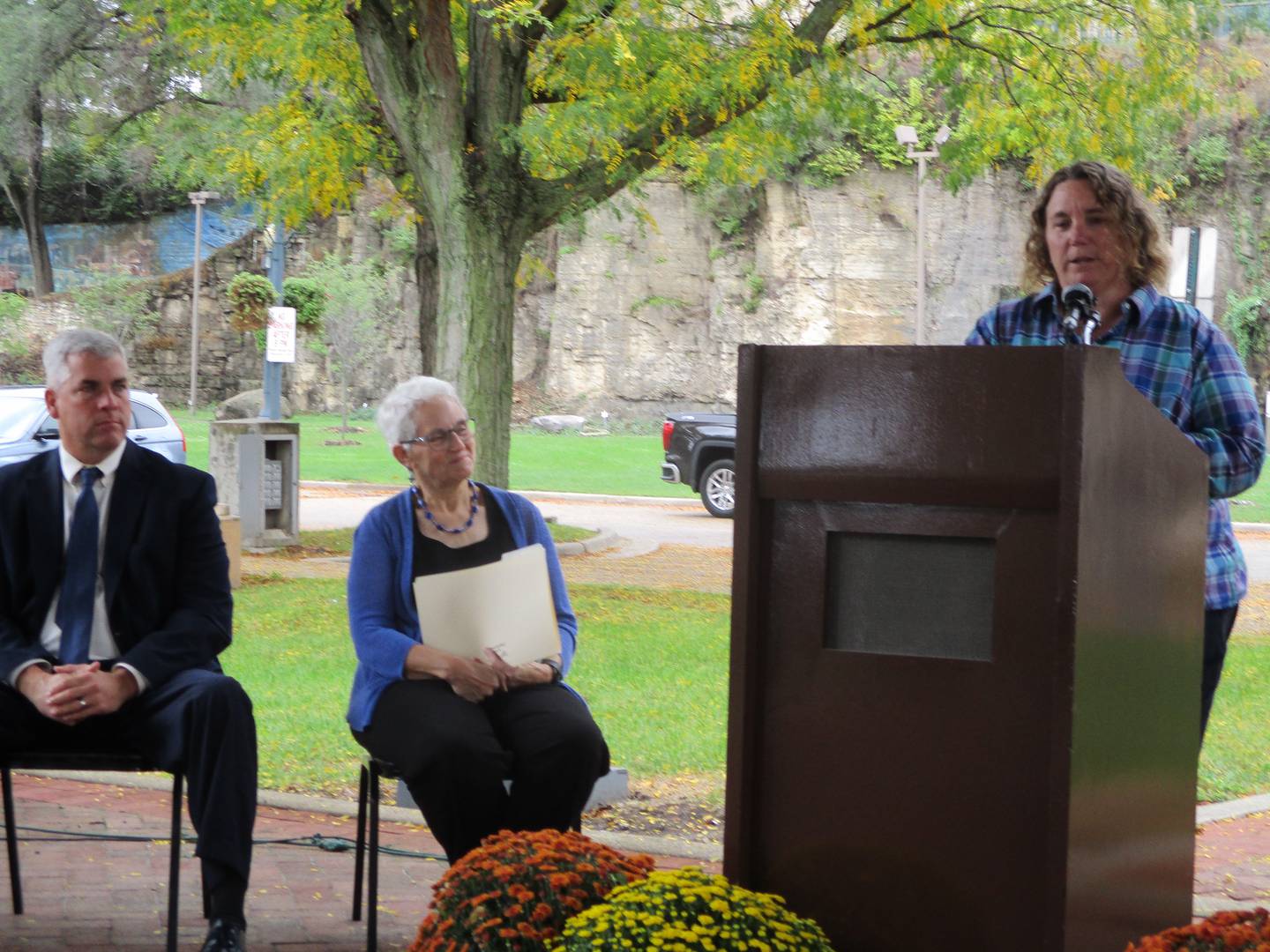 Kunkle noted that the 2021 grant was the third in three years, totaling $75,000, that America in Bloom has awarded to Joliet from the CN EcoConnexions program, commenting on "all the wonderful work that you are doing here."
The program funds landscape beautification projects in towns along CN railroad lines.
The pollinator garden is one of two Joliet projects funded with the 2021 grant. The city also created a food forest on the north end of the Broadway Street Greenway, planting asparagus, rhubarb and fruit trees in an area near the George Mikan statue.
The pollinator garden in Bicentennial Park includes a wide variety of native perennials, including prairie petunias, coreopsis and Ohio horsemint.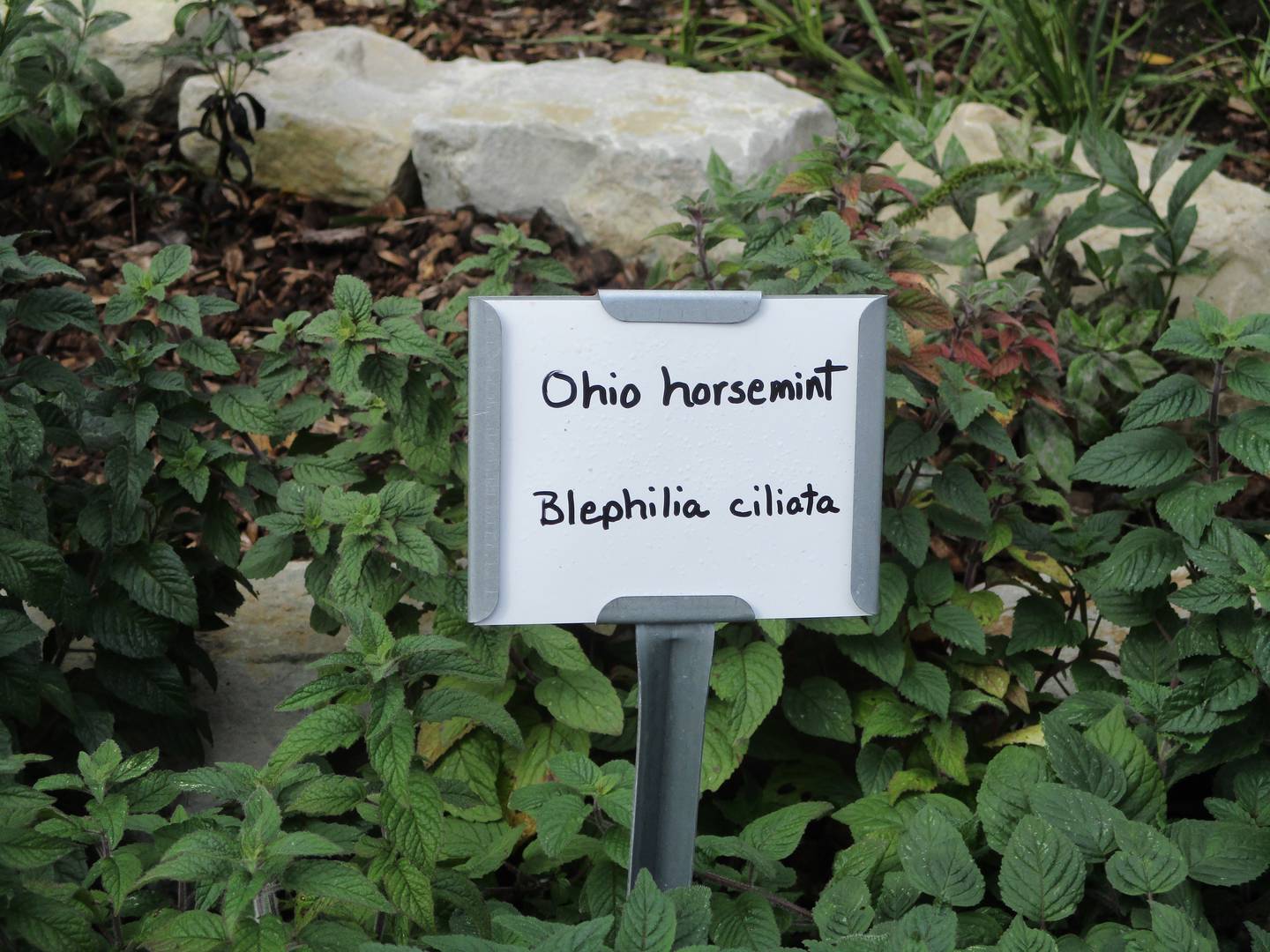 "I'm hoping there will be butterflies. We planted about a hundred milkweed plants," Rita Renwick, chairwoman of the city's tree board, said of the pollinator garden.
The garden was created by volunteers and help from Joliet Junior College, the University of St. Francis and the Forest Preserve District of Will County, Renwick said. She noted that limestone used for the garden borders came from the demolished Silver Cross Hospital building.
The city matched the $25,000 grant with funding of its own or in-kind contributions, including labor and materials.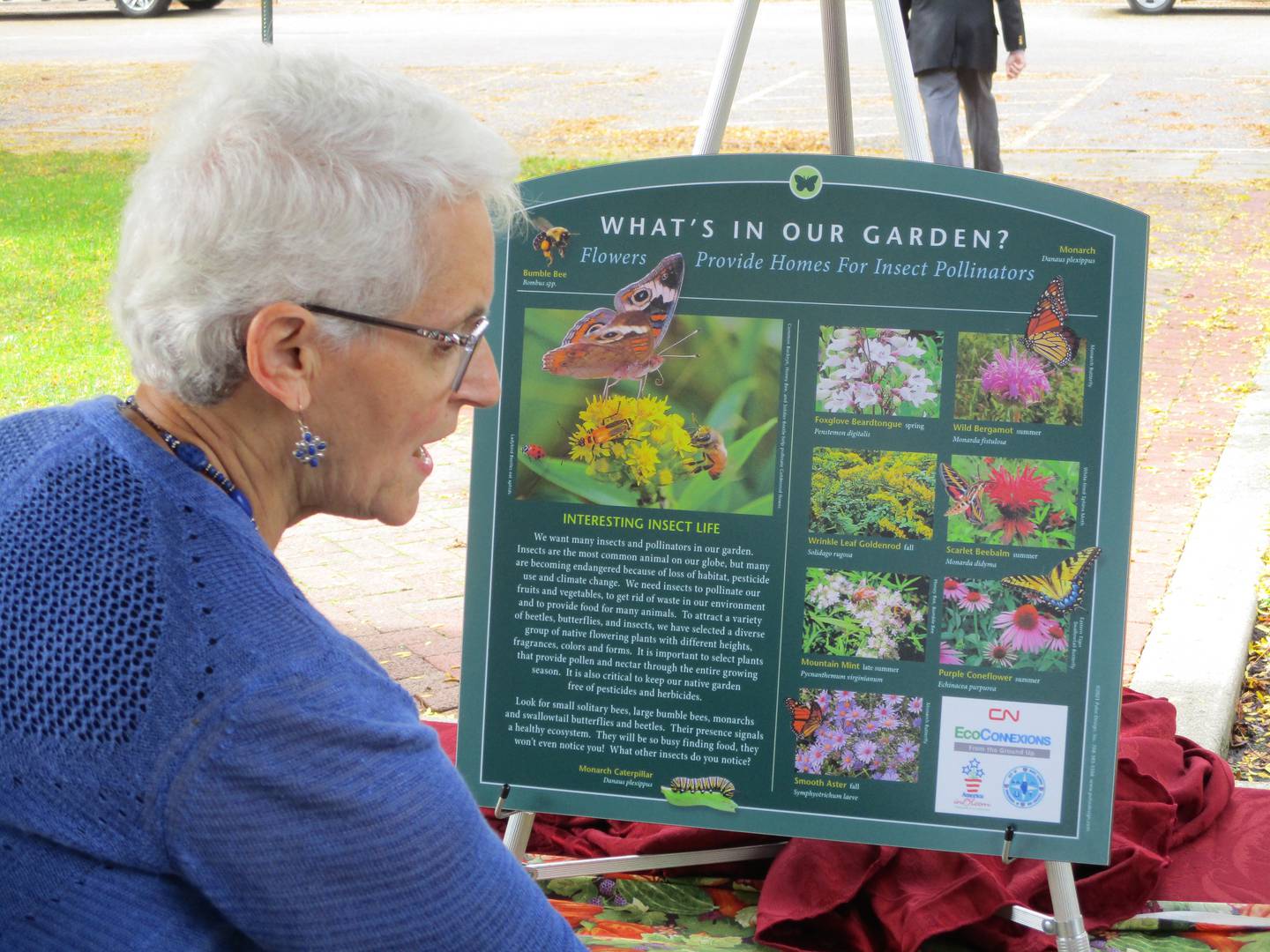 Renwick and Mayor Bob O'Dekirk unveiled a sign to be installed at the pollinator garden to provide a guide to its purpose and the plants that are in it.
Marvin Miller, treasurer for America in Bloom, spoke of "the power of plants," saying good landscaping contributes to the environment, property values and health of a community.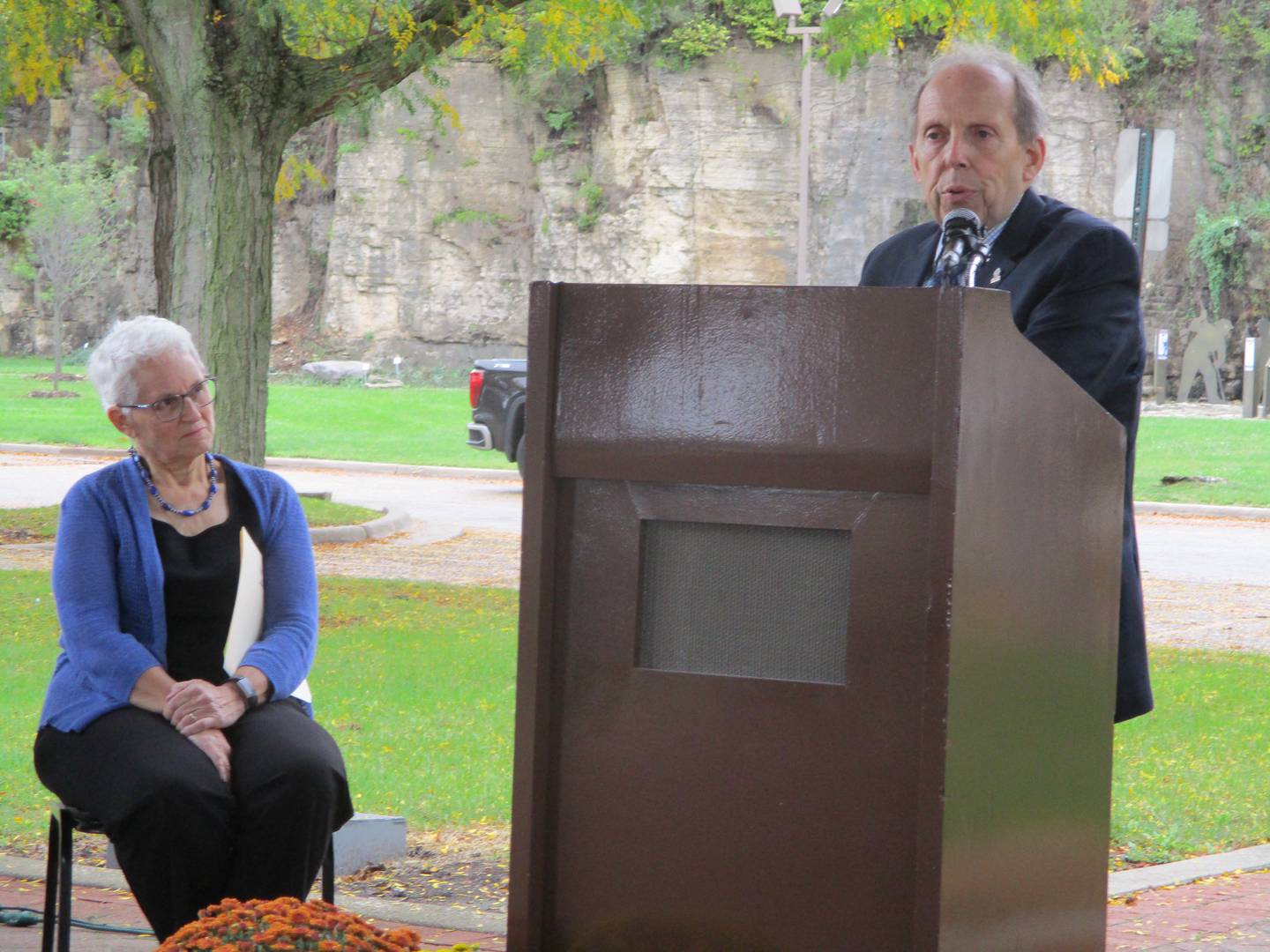 He pointed to the new Joliet garden as an example.
"We have to congratulate Joliet for taking that to heart and running with it in a big way," Miller said.