The Illinois Department of Corrections has shuffled wife-killing cop Drew Peterson from prison to prison across two states and refused for nearly two years to disclose where they have been keeping him, but The Herald-News obtained a letter he wrote to a TV network that show where he is locked up.
Peterson, 67, sent the Oct. 18 letter to Dateline personality Natalie Morales. The Herald-News obtained the letter through a Freedom of Information Act request.
The letter shows that Peterson is incarcerated at Indiana State Prison in Michigan City, Indiana.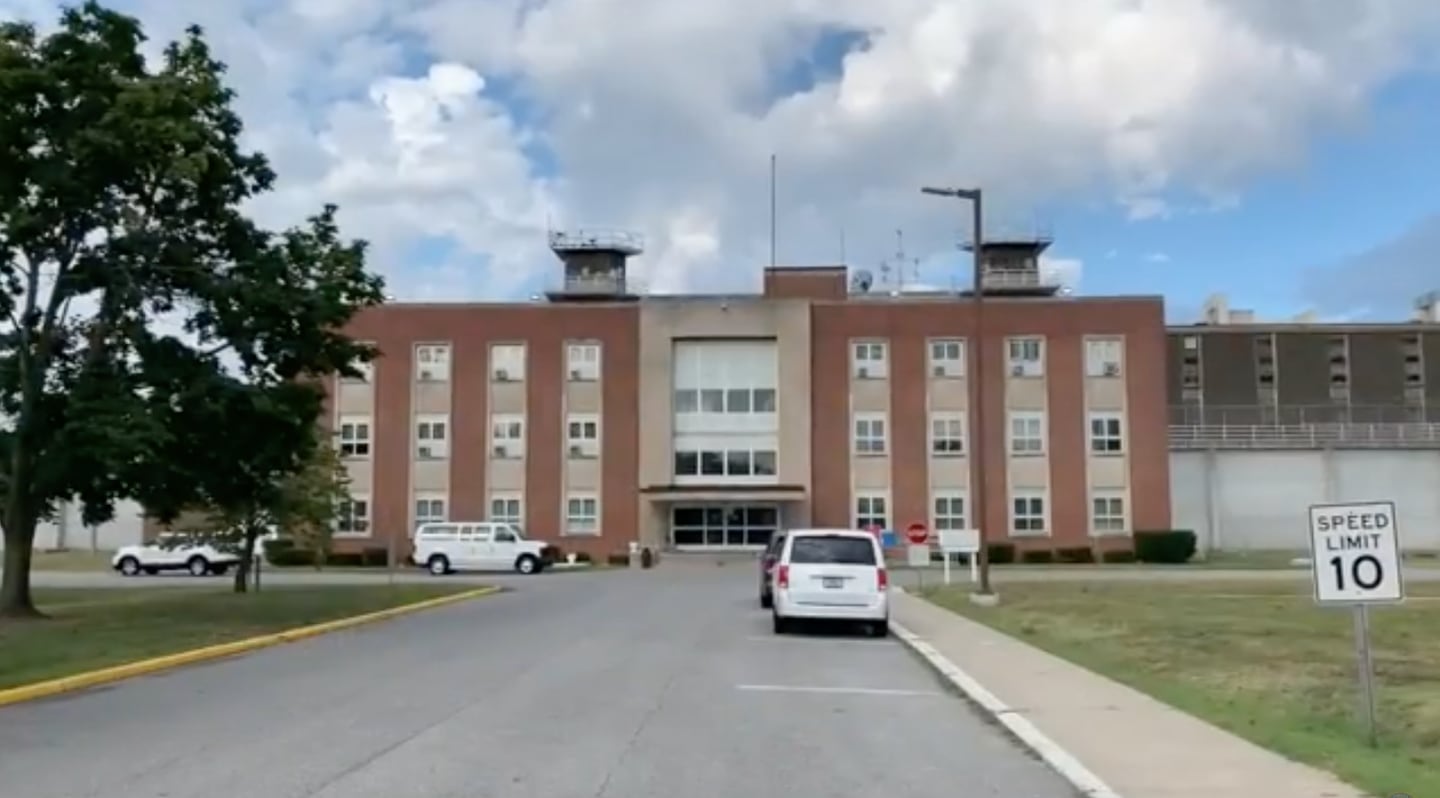 Indiana State Prison has a population of 1,988 prisoners, houses medium/maximum security inmates and also has a "minimum-security facility outside," according to the Indiana Department of Corrections.
Built in 1860, the prison is the oldest in Indiana's system, according to the Indiana Department of Corrections website.
"The prison is designated a level four maximum security facility, which houses offenders with long sentences and/or individuals convicted of violent crimes," the website said.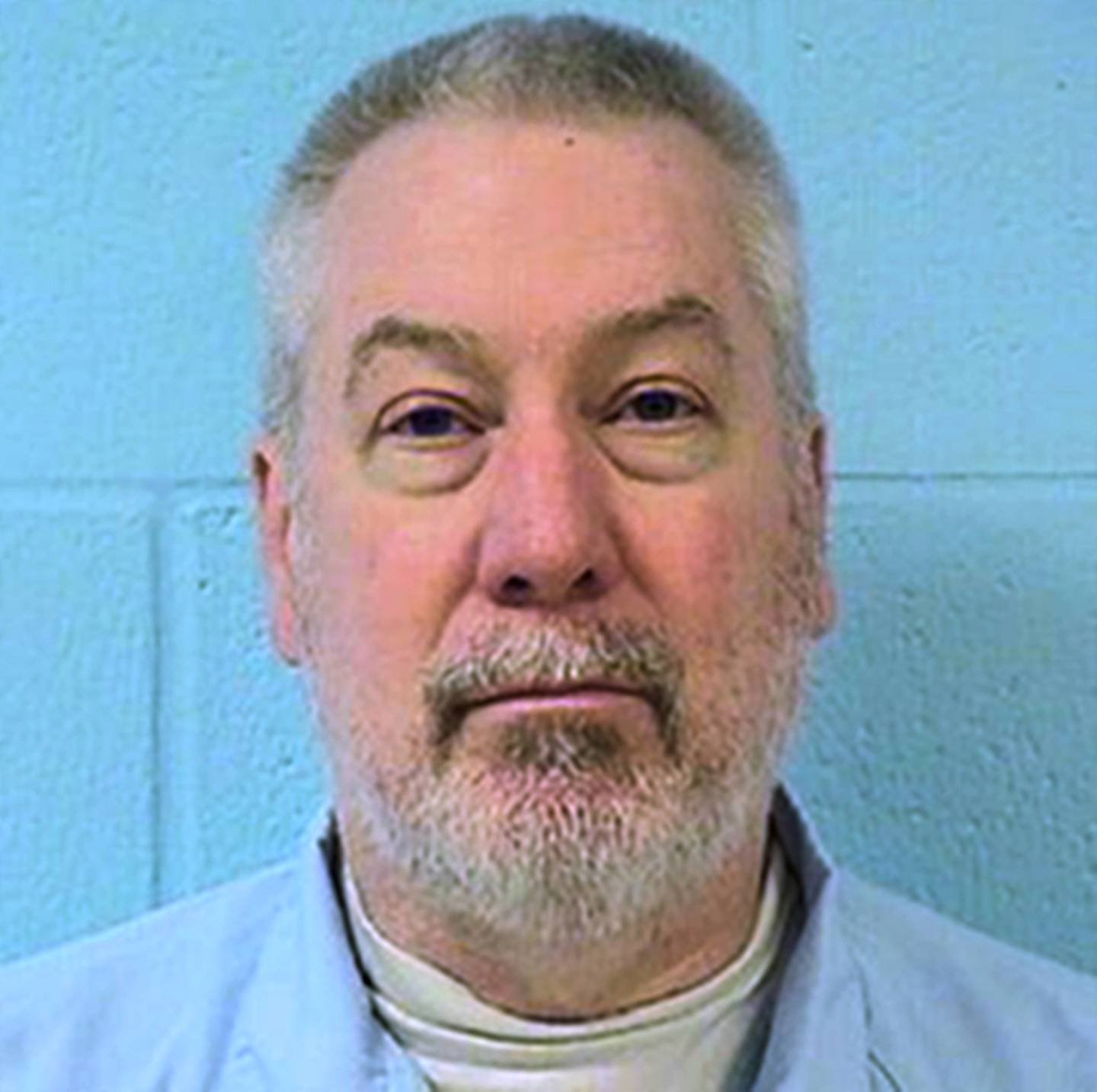 While he is incarcerated in Indiana, Peterson is being held under the jurisdiction of the Illinois Department of Corrections.
After he was found guilty in 2012 of murdering his third wife, Kathleen Savio, Peterson spent several hours at the Northern Illinois Reception and Classification Center on the grounds of Stateville Correctional Center before he was whisked away to Pontiac Correctional Center.
Then, after less than a week at Pontiac, Peterson was transferred to downstate Menard Correctional Center.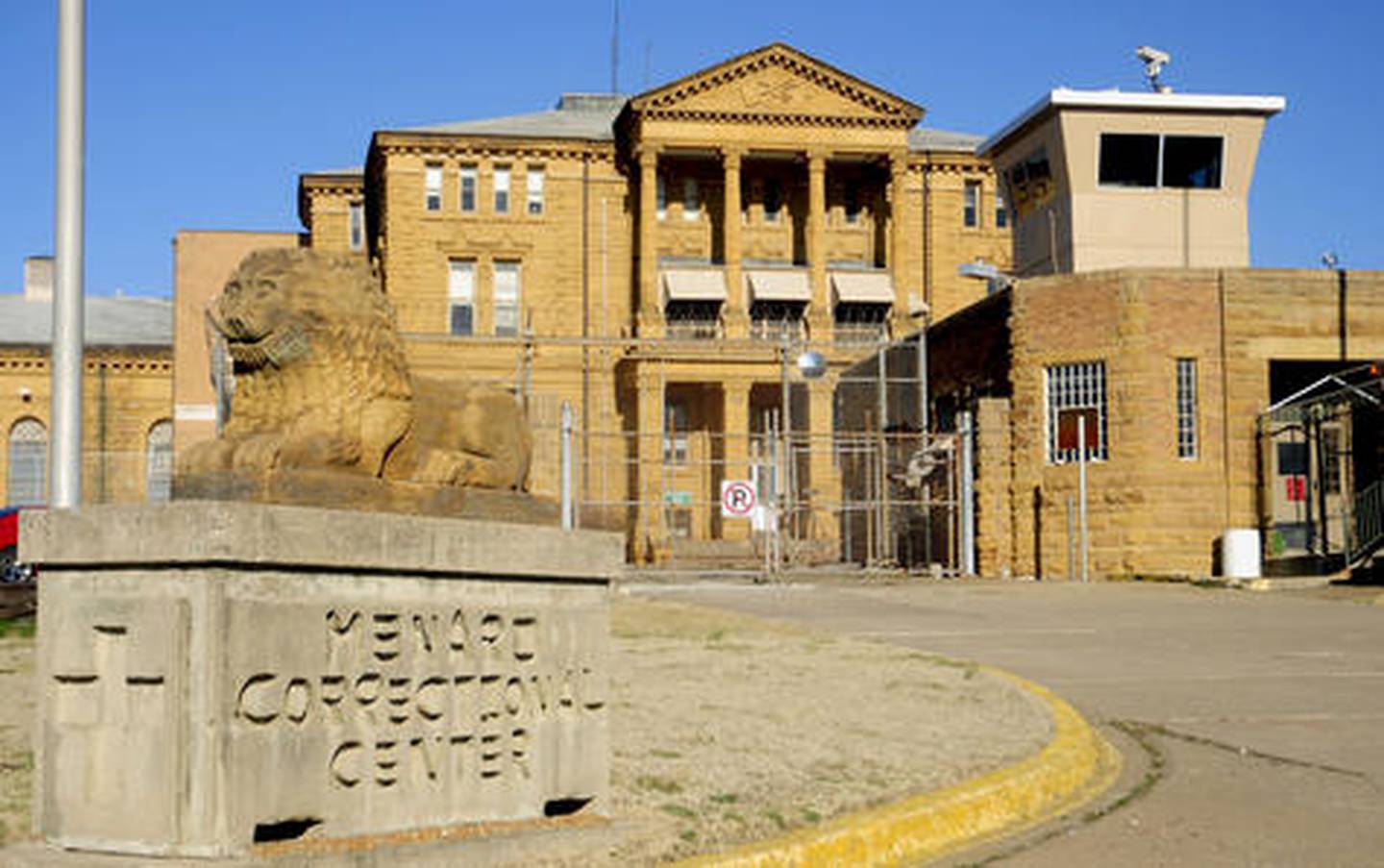 Four years later, following his conviction for supposedly plotting from behind the walls of Menard to have Will County State's Attorney James Glasgow killed, Peterson was sent back to the Northern Illinois Reception and Classification Center at Stateville and from there transported to Terre Haute Federal Correctional Institution.
Peterson remained in Terre Haute until December 2019, when he was moved again. At the time, the Illinois Department of Corrections issued a statement that said, "Drew Peterson has transferred from the Federal Bureau of Prisons to a state facility outside Illinois. He remains under the jurisdiction of the Illinois Department of Corrections. For safety and security purposes, the department does not discuss details concerning the placement of offenders who have transferred under the terms of the Interstate Corrections Compact Agreement."
Department of Corrections spokeswoman Lindsey Hess consistently has failed to respond to queries about where Peterson is incarcerated.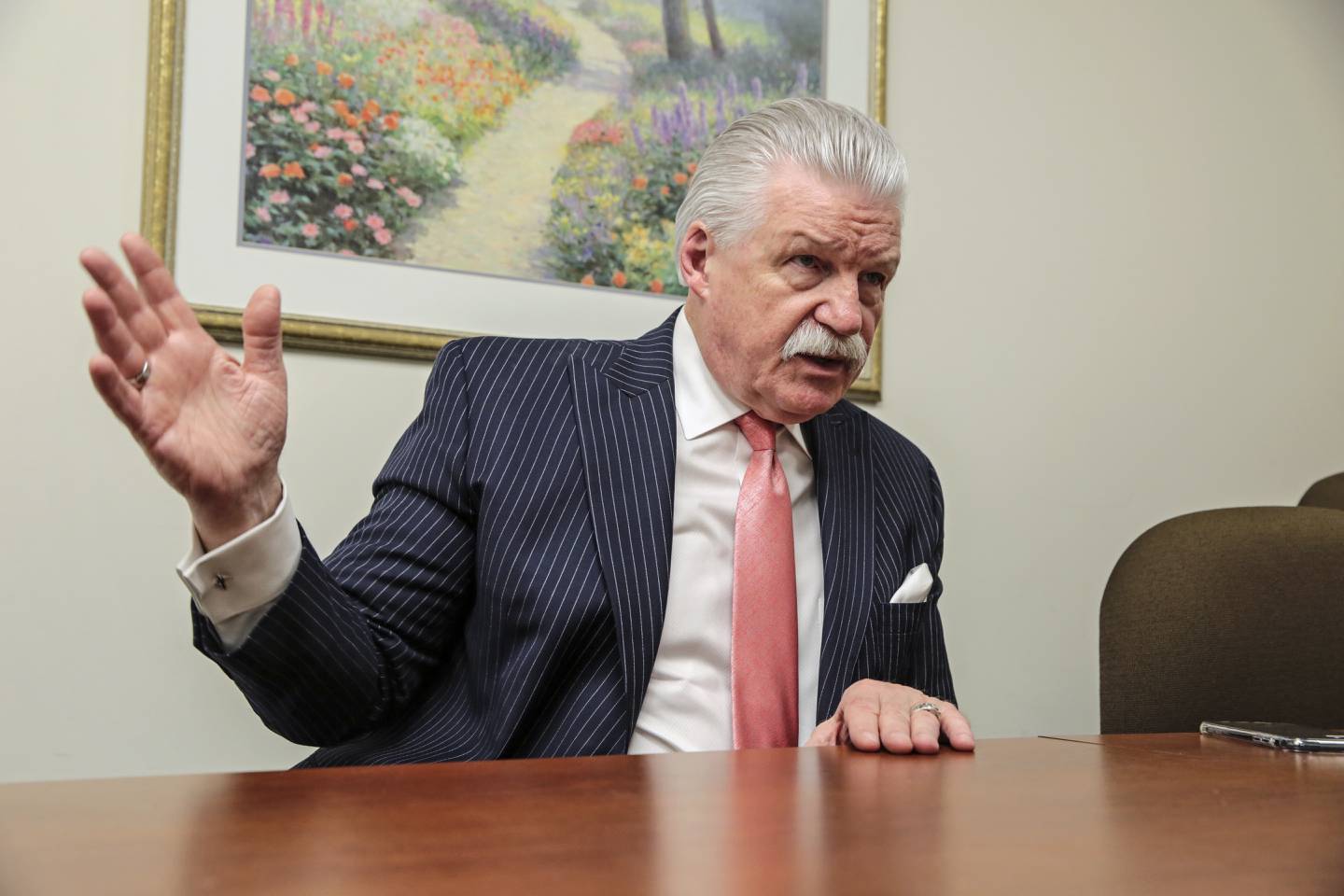 Peterson is serving a 38-year prison term for Savio's murder and another 40 years for supposedly conspiring to have Glasgow killed. Glasgow was in office when Peterson was found guilty of Savio's murder.
Savio's 2004 death was initially considered a freak bathtub accident by the Illinois State Police, who investigated the matter because Peterson was a sergeant with the Bolingbrook Police Department at the time and she died in that jurisdiction.
The state police arrived at that conclusion despite the suspicious circumstances surrounding Savio's death and the fact that she and Peterson were in the midst of a contentious divorce. Savio also had accused Peterson of threatening to harm her.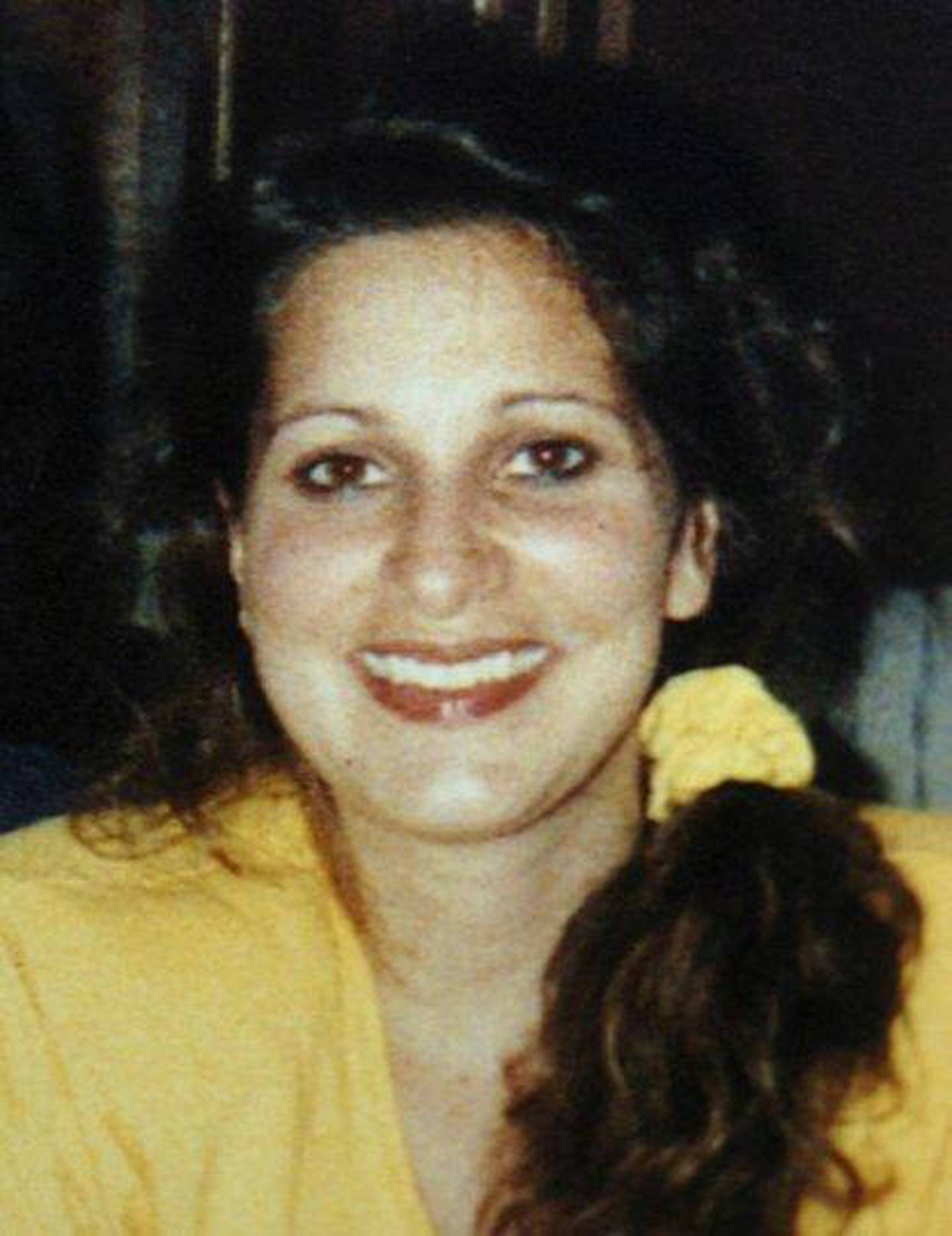 Three and a half years later, Peterson's fourth wife, Stacy Peterson, who was 30 years his junior, mysteriously vanished, never to be seen again.
Stacy Peterson's disappearance rekindled law enforcement's interest in Savio's case and led to the exhumation of Savio's body from its grave. Two more autopsies were then performed on Savio's remains and her death was reclassified as a homicide.
In May 2009, more than a year and a half after Stacy Peterson vanished, Drew Peterson was arrested and charged with Savio's murder.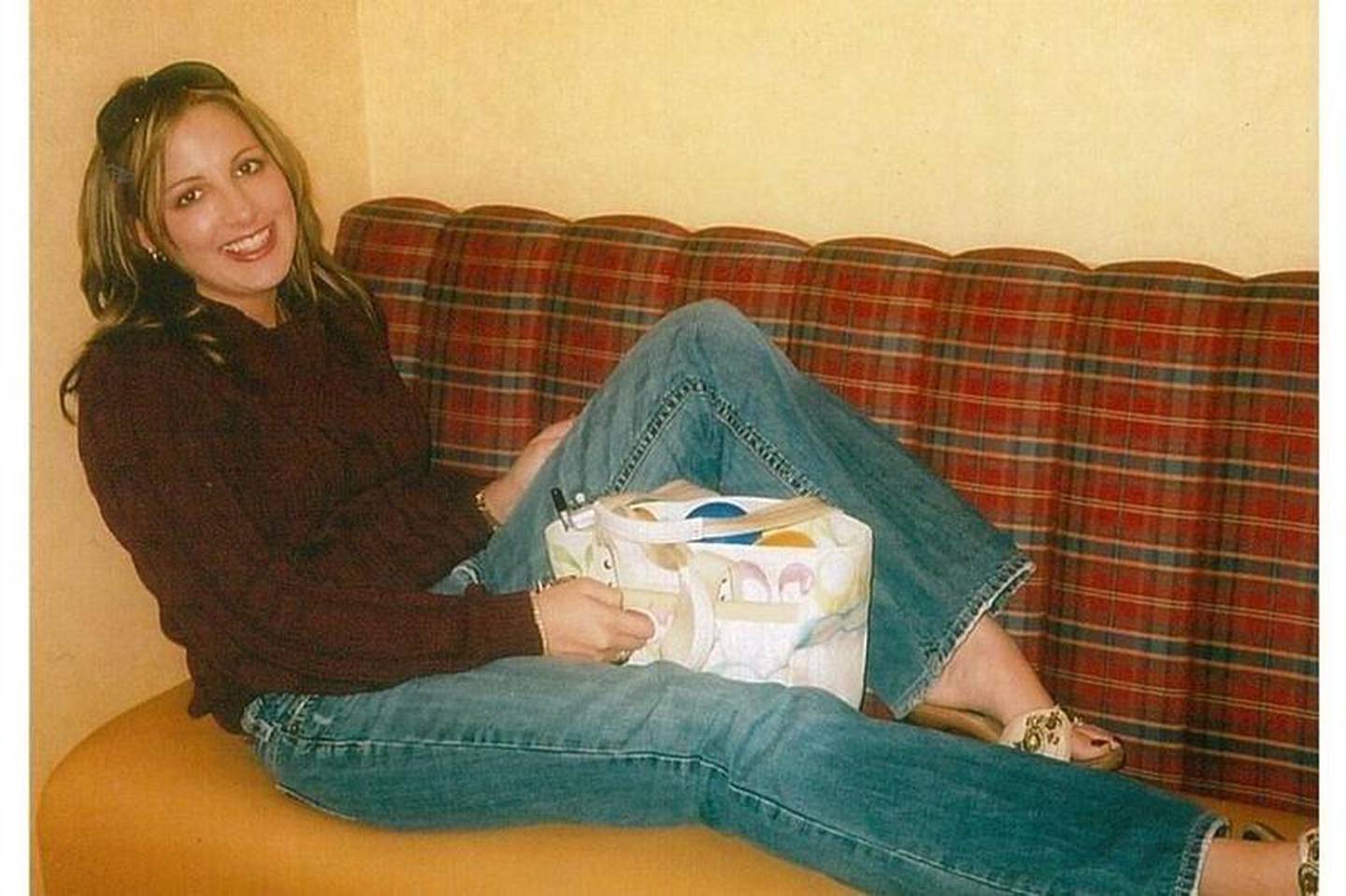 Stacy Peterson remains missing. Shortly after she vanished, the state police announced that Drew Peterson was the sole suspect in her "potential homicide," but never charged him with harming her.
Stacy Peterson's sister, Cassandra Cales, claims Stacy Peterson's body is in the Chicago Sanitary and Ship Canal near Lockport. Divers with the FBI recently searched the area on the behalf of the state police, Cales said, but did not recover her remains.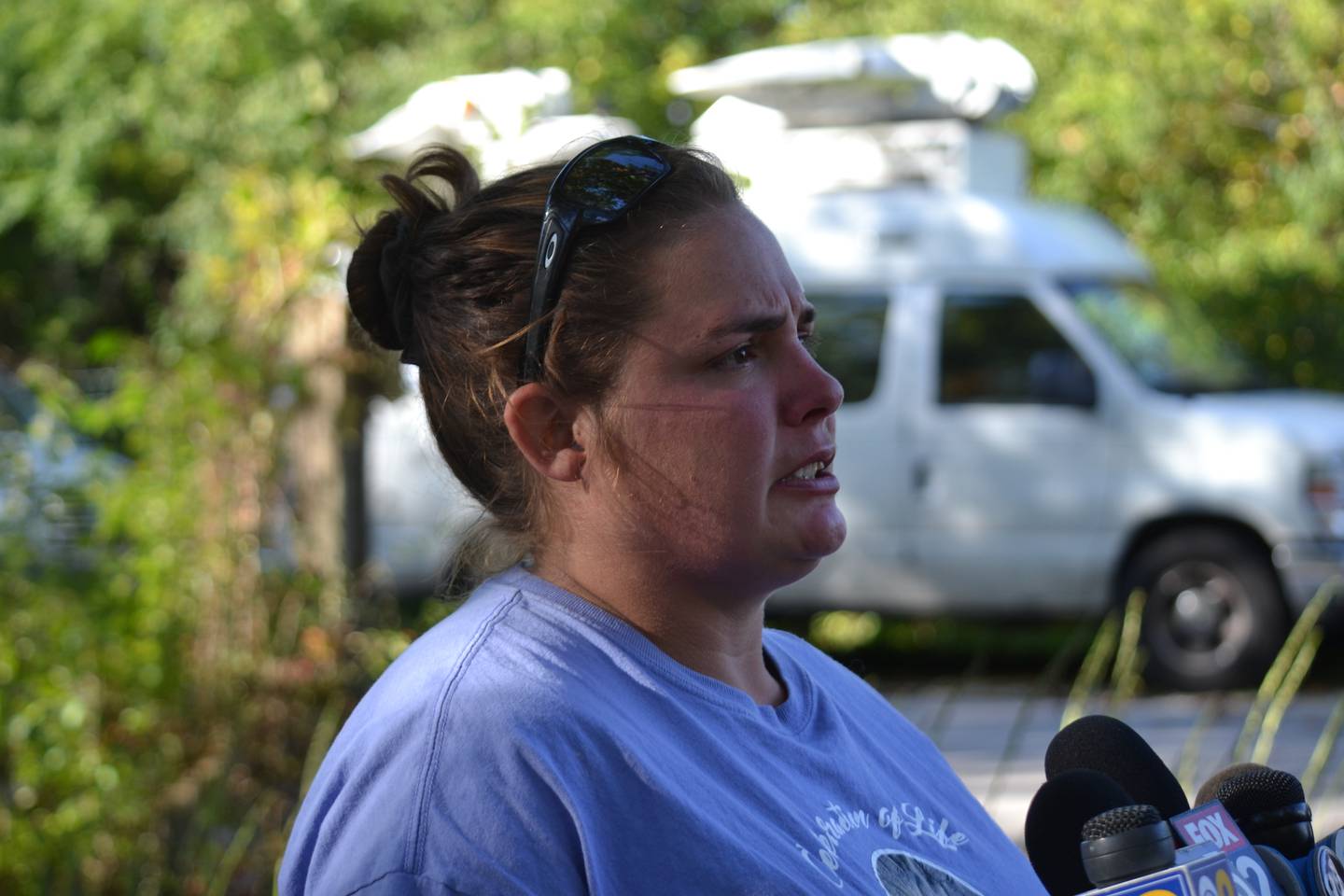 In his letter to Morales, Drew Peterson expressed interest in an on-camera interview. He also said he enclosed post conviction petitions for her review.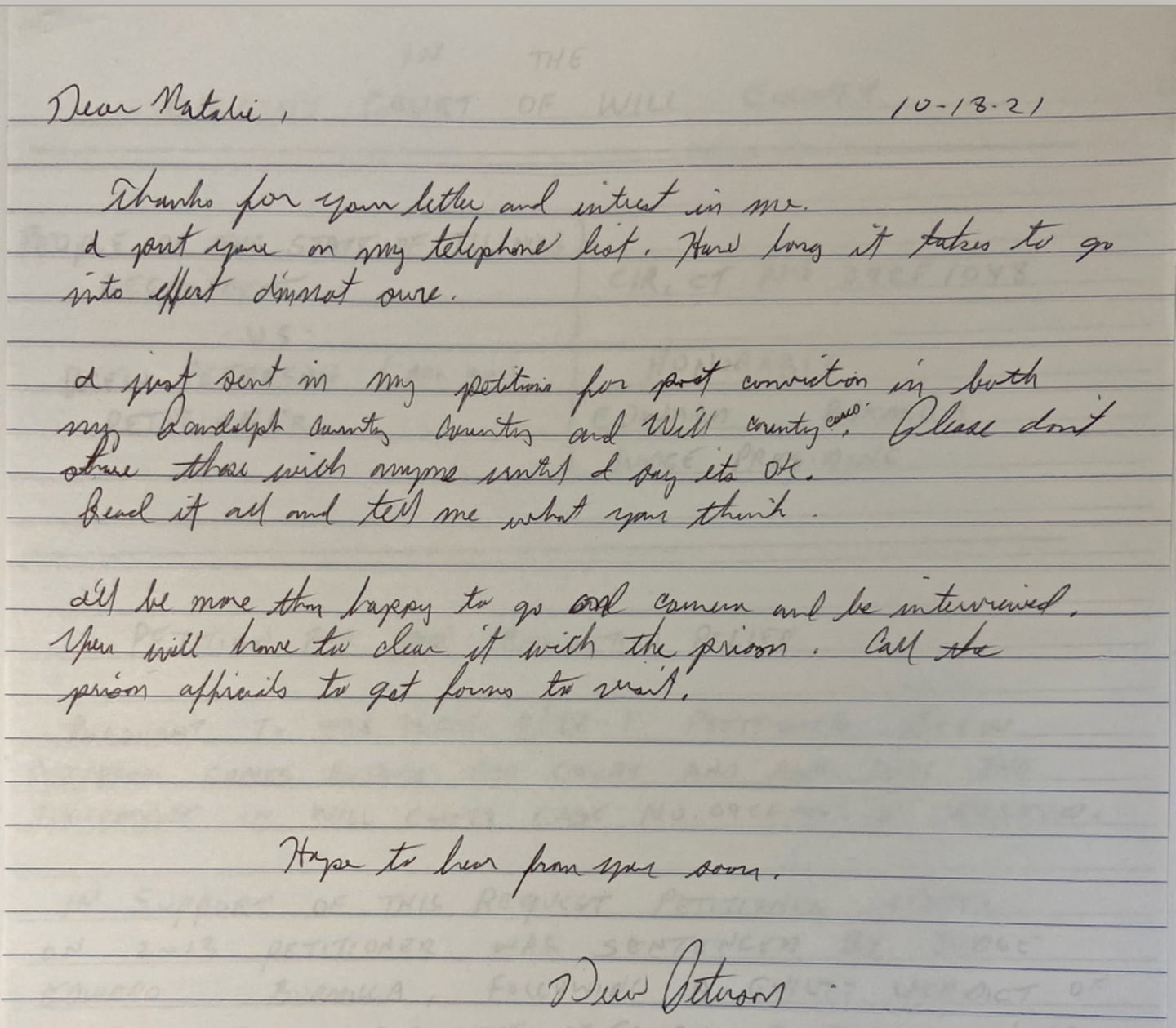 "Please don't share these with anyone until I say it's OK," Peterson wrote in his letter. "Read it and tell me what you think."