Lockport — Voters in Lockport Township High School District 205 will be asked to decide the future of Central Campus next spring.
The District 205 Board of Education voted unanimously Monday night to place a referendum on the March 19, 2024 primary election ballot which will ask voters to approve $85 million in bond funding to pay for renovations and upgrades to the building in downtown Lockport.
"I really feel we need to get this building modernized," said board president Ann Lopez-Caneva before the vote took place, but added, "I feel like we should let our community decide."
Superintendent Dr. Robert McBride said, "The referendum, this question, is not just about the dollars and cents, it's a referendum on the building."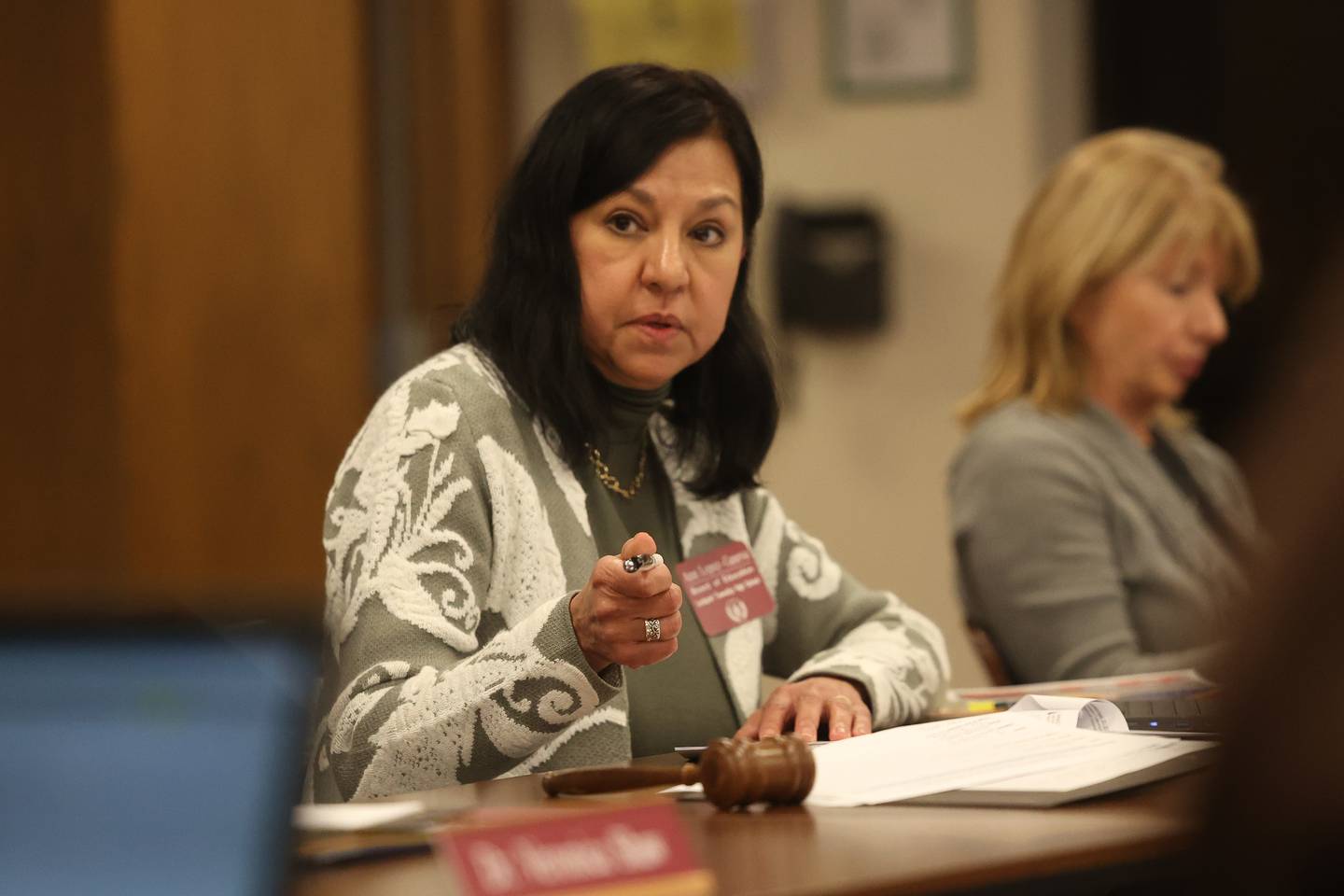 This referendum plan was already in consideration before the Nov. 2 ceiling collapse at Central Campus which has forced the district to relocate freshmen and Lockport Academy students to the once shuttered Lincoln-Way North campus.
Special education students have been attending class at the Lockport Township building on Farrell Road near Lockport East campus.
The $85 million would not include the costs of the current repairs and maintenance being done at the school in response to that incident. The board discussed plans for the meeting in detail at its Sept. 18 board meeting, where it was suggested that a renovation of Central would be more affordable and easier than building an entire new school building on the district's property in Homer Glen — something the district has put to referendum and has been rejected six times by voters in the past 20 years.
Central Campus is 114 years old and serves as the district's freshmen building while also hosting the Lockport Academy and CCC special education programs.
The building contains design elements using various dated construction methods and has not had a major addition since the 1950s, which has left it in need of structural repairs as well as facility modernization.
'We've seen that just maintaining is not enough to keep up with the demands of an aging building. The ceiling is only one type of problem. We have had electrical, heating and cooling, windows, and other systems that could have issues," said McBride. "All of it can be addressed, but it's a bigger price tag than we can afford without going to referendum."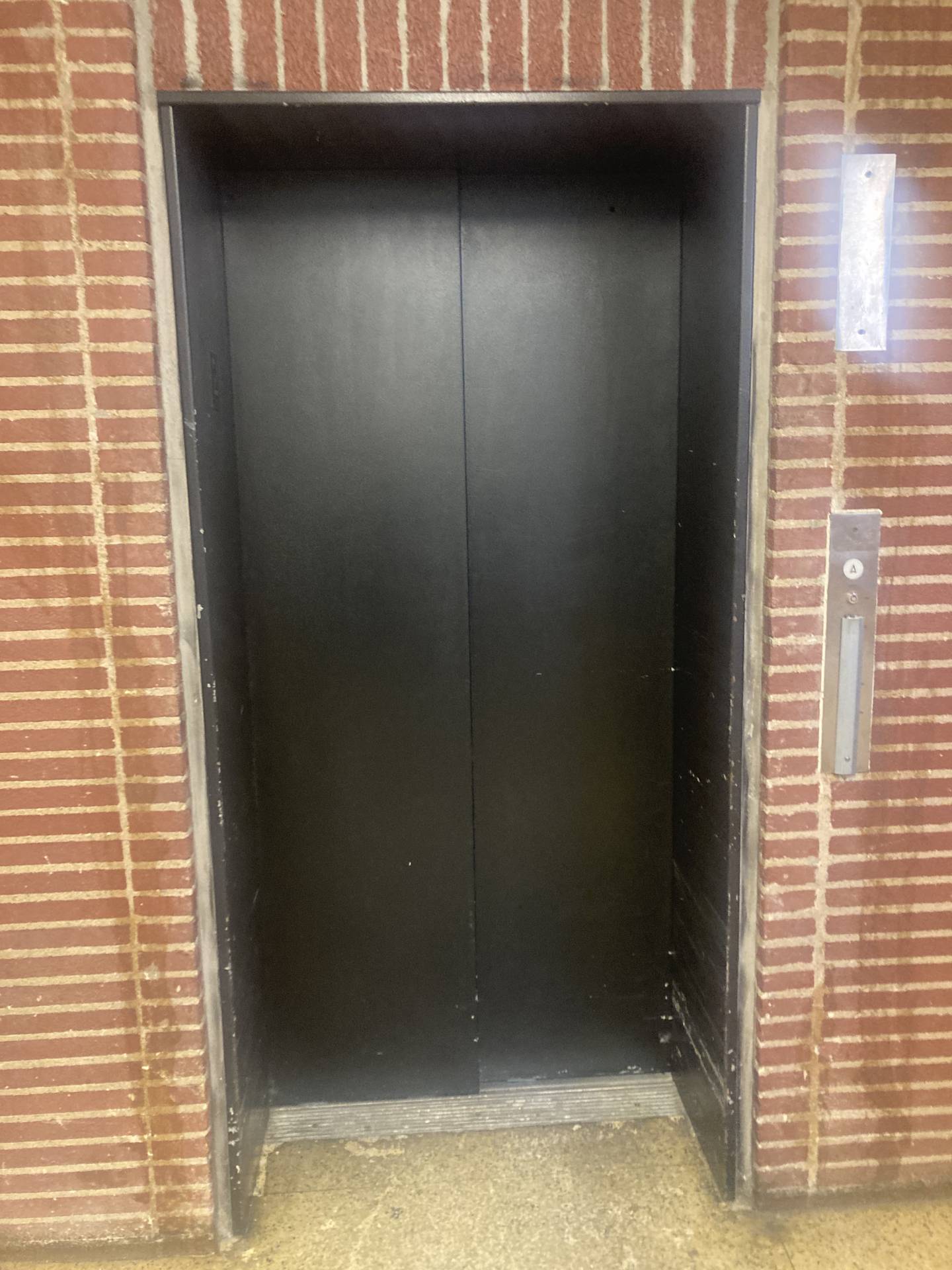 "We don't have cash reserves to the tune of everything that needs to be done to prepare the school for another 50 years," he added. "We can get it to that point if the referendum passes."
What will be modernized
The planned renovation would improve the building's life safety systems and ADA compliance as well as increase classroom space, modernize classroom and bathroom facilities, and reconfigure offices to group departments more efficiently by upgrading the buildings' mechanical systems and removing the pool.
Currently the school has no central air conditioning and the building's heat depends on a boiler system which takes up significant amounts of space which could be repurposed with a modern HVAC system in place.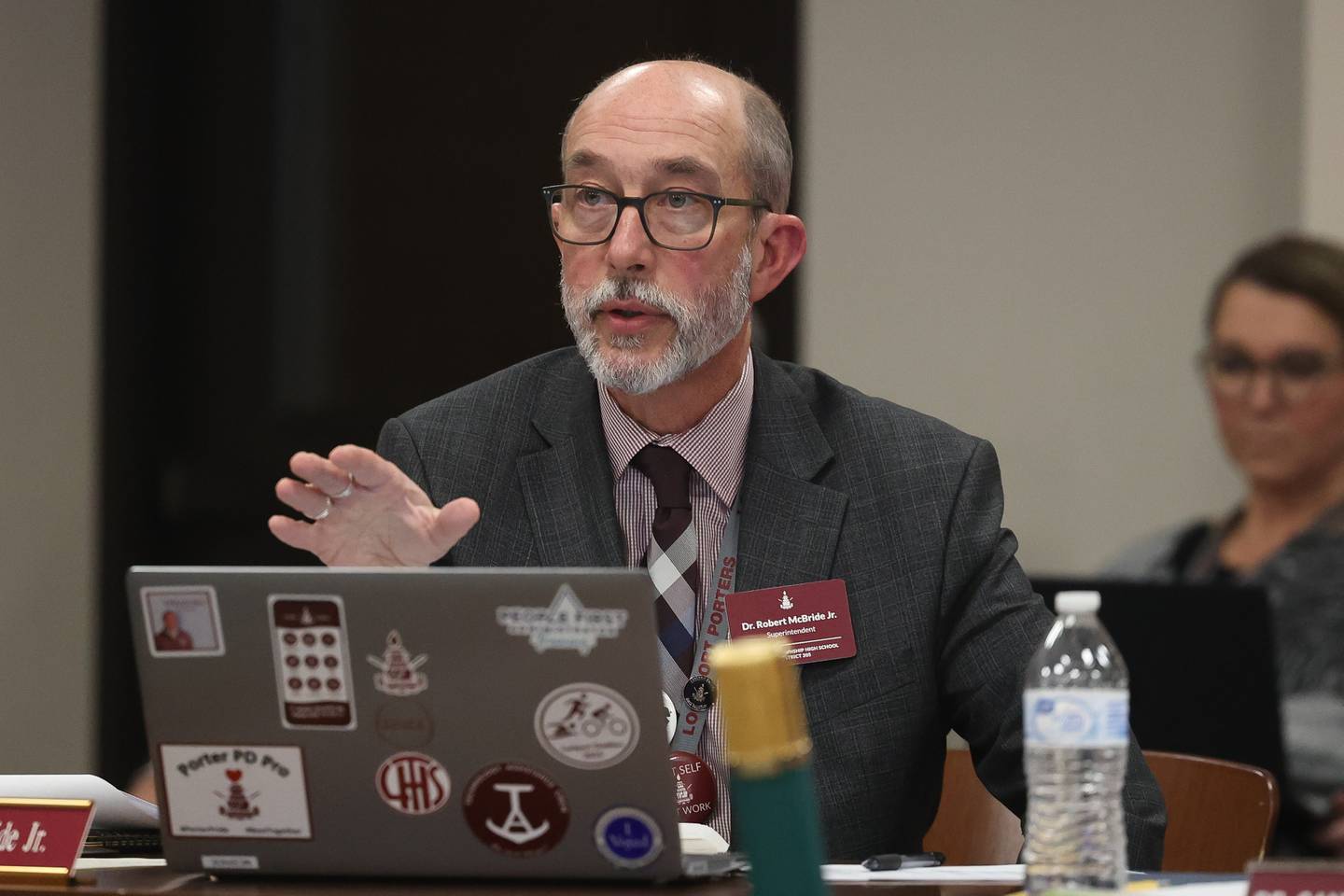 If the bond proposal is approved, something the board hopes the current ceiling issues and Lincoln-Way relocation will encourage, construction likely will not begin until spring of 2025 and will be phased over the course of multiple years so classes can continue in the building during construction.
While some parents have expressed a desire to revisit the new school option at meetings following the ceiling collapse, the board has emphasized that that plan would be much more costly. "We already have residents worried about the tax levy increasing, and new construction is the heaviest burden you can put on the tax payers," McBride said.
Additionally, a new school would take at least four to five years to construct, during which time students would still need to be attending classes at Central Campus where more potential issues could arise if not renovated.
If the referendum is once again voted down, the board has said it still plans to make whatever improvements in can using cash reserves, though, as McBride noted in the board's Nov. 2 meeting "the question will lurk in that case is 'is that enough action to get us where we need to be?'"