The criminal justice system in Will County will join the rest of Illinois in implementing cashless bail for defendants charged with crimes Monday.
Cashless bail is one part of the Illinois SAFE-T Act, a criminal justice reform bill signed into law in 2021 by Gov. JB Pritzker.
The most important issue for defense attorneys Monday will be filing petitions to get their clients a detention hearing as soon as possible, said Jeff Tomczak, a prominent defense attorney who was the Will County state's attorney in the early 2000s.
Tomczak said his law firm has been working on preparing the petitions that will need to get on file to request a court hearing to challenge the detention of his clients.
"It's going to be a big rush, real early on," Tomczak said. "I don't envy the chief judge or the presiding judge of the felony division."
One event that will not occur Monday is the instant release of every inmate at the Will County jail, said Will County Sheriff's Deputy Chief Dan Jungles.
"After [Monday], it's going to fall on those that are incarcerated and their attorneys to file the necessary paperwork to get them out of jail at that point," Jungles said.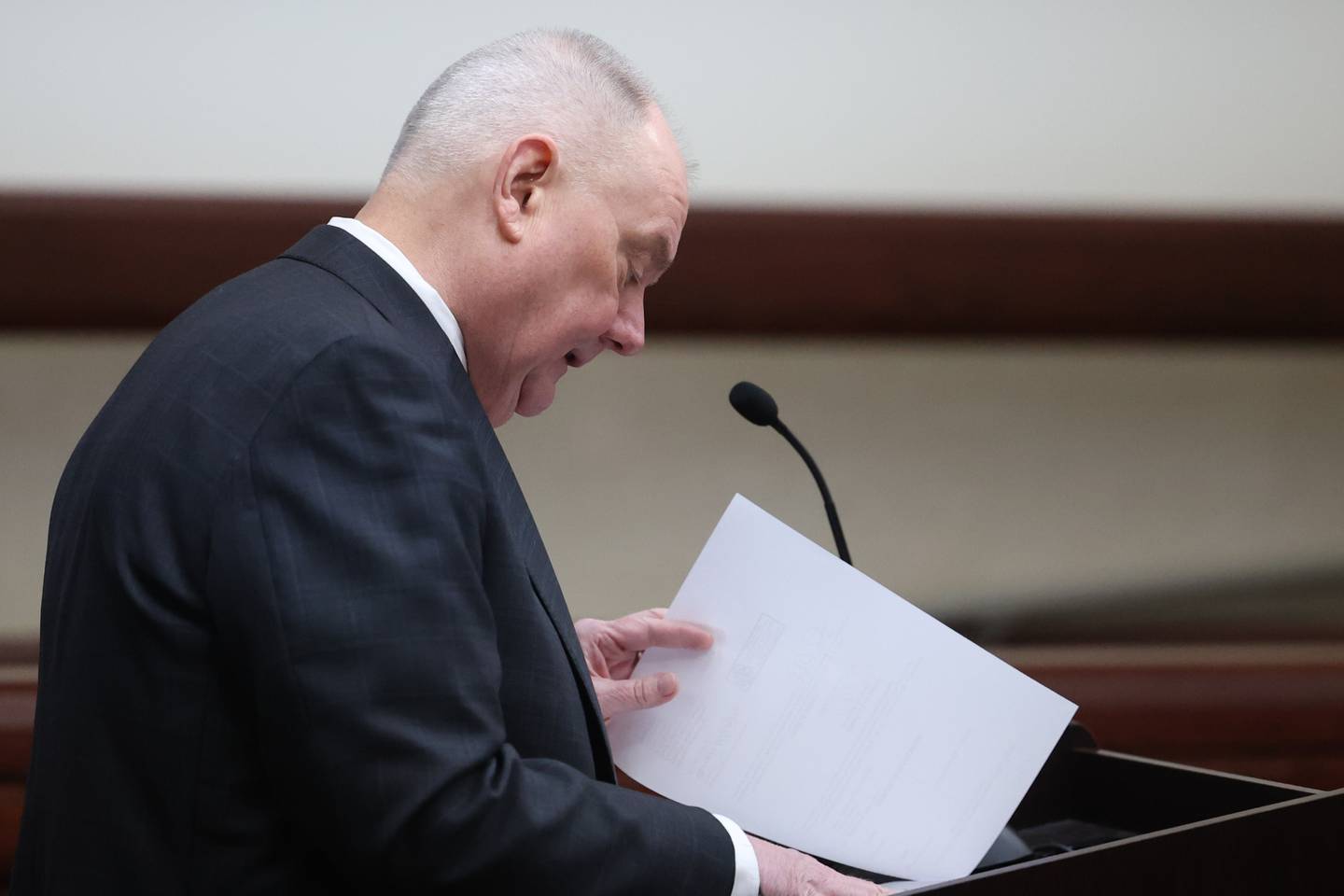 Jungles said as far arrests warrants will go, any warrant issued before Monday will still have those bond amounts remaining in place.
Will County State's Attorney James Glasgow was not available for an interview on the changes taking place next week. His spokesperson Carole Cheney said Glasgow is focusing on the implementation of the SAFE-T Act.
Glasgow was one of numerous prosecutors throughout the state who unsuccessfully tried to stop the implementation of cashless bail.
Rockdale Police Chief Robert Dykstra said his department has been collaborating with the state's attorney's office, the sheriff's office and the Will County Circuit Clerk's Office on determining what offenses will result in incarceration or the issuance of a ticket.
Dykstra said the changes Monday will have the most impact on attorneys, judges and the jail. He said there are time constraints with cashless bail that he "personally thinks will be hard to meet."
"It's going to put a lot of time constraint on the jail and the state's attorney's office. It will definitely be interesting to see," Dykstra said.
Dykstra said over the years, the public's attention has been focused on police officers.
"I personally believe as things play out, a lot of that attention is going to turn to judge and lawyers and state's attorneys," Dykstra said.