R.C. Hill, Wood View and Jamie McGee elementary schools in Valley View School District 365U formally opened new and renovated spaces Aug. 15.
Wood View and McGee both celebrated the opening of renovated playgrounds now available for student and community use.
Before cutting the ribbons at their respective schools, Wood View Principal Loretta Furtute and McGee Principal Tony Valenza thanked students, PTOs, the Valley View school board and the village of Bolingbrook for the support needed to bring the new playgrounds from an idea to a reality, according to a news release from the district.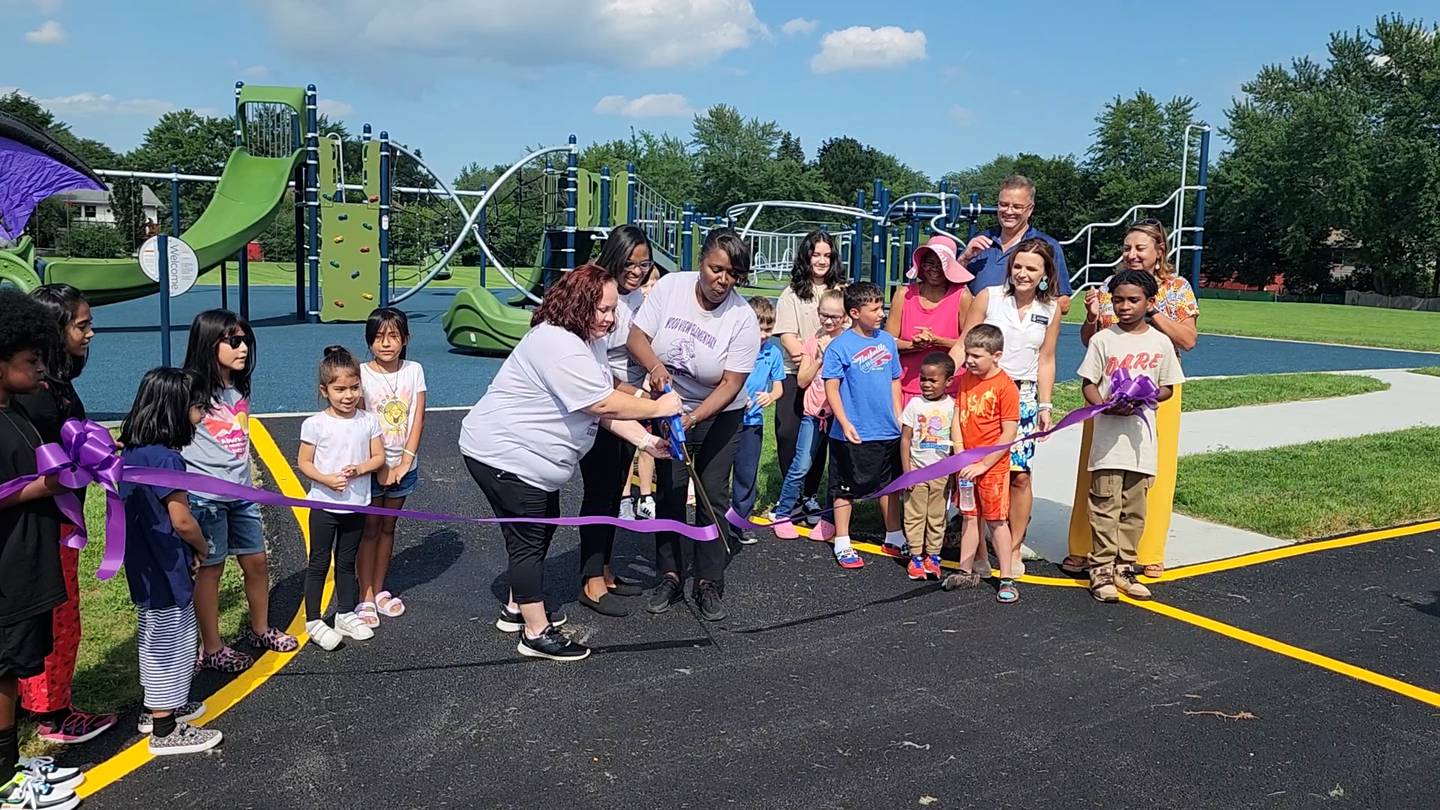 In addition to the upgraded playgrounds opening, R.C. Hill Elementary Principal Jody Ellis cut the ribbon and opened the doors for the first time to a new multipurpose after thanking the R.C. Hill community, Valley View school board and the village of Romeoville for their assistance, according to the release.
The multipurpose room addition allows for other spaces in the school to be repurposed. The multipurpose room contains a new kitchen and will mainly be used as the cafeteria for students. The space also can be used as gymnasium space and a place for larger meetings, the district said.
The former subterranean cafeteria at R.C. Hill has been repurposed as the new Learning and Media Center, while the old library has been converted into additional classroom space and offices for members of the student services team, the district said.
"These long-needed improvements to R.C. Hill Elementary provide students with a modern multi-use room that is both a gymnasium and cafeteria, a renewed and refreshed library and media center, along with security upgrades for the school and cost efficiencies due to more effective use of space," school board President Steve Quigley said.