LeAnn Drake has had a successful track record in business for six years, but that didn't keep her from reaching out for help when she decided to take on a new venture.
Drake, a hair stylist and cosmetology educator, is in the process of opening the Fusion Natural Hair and Braid Academy in downtown Joliet.
It's a new business that was shaped in part with guidance from the Joliet Junior College Entrepreneur and Business Center (EBC).
Drake takes on the new venture as she continues to run her Luv'Le Style Salon in Romeoville, which opened in 2016. She also runs the Fusion Beauty and Barber Expo, which combines competition for people in the business with workshops each October. In December, Drake added her own line of Fusion Hair Care products and is in the process of trying to get it on the shelves of a major retailer.
So, she knows a few things about the business. But Drake also knows she doesn't know everything. That's why she turned to EBC.
"Because I've been in this business so long, I just wanted some sort of mentor and some advice to make sure I was going in the right direction," she said.
Drake did get guidance to help her establish that there was a market for the Fusion Natural Hair and Braid Academy in Joliet, where she wanted to locate what she hopes will be the first of several such academies.
"I knew I wanted to open a school, and I wanted my first location in the town I grew up in," she said. "I wanted to bring something back to the community."
.She received help in identifying her location in a strip mall at 18 Ohio St.
What's more EBC linked her up with the Joliet City Center Partnership, which provided a grant to fund the remodeling needed to convert her new space into the academy. The City Center Partnership promotes business growth in the downtown area.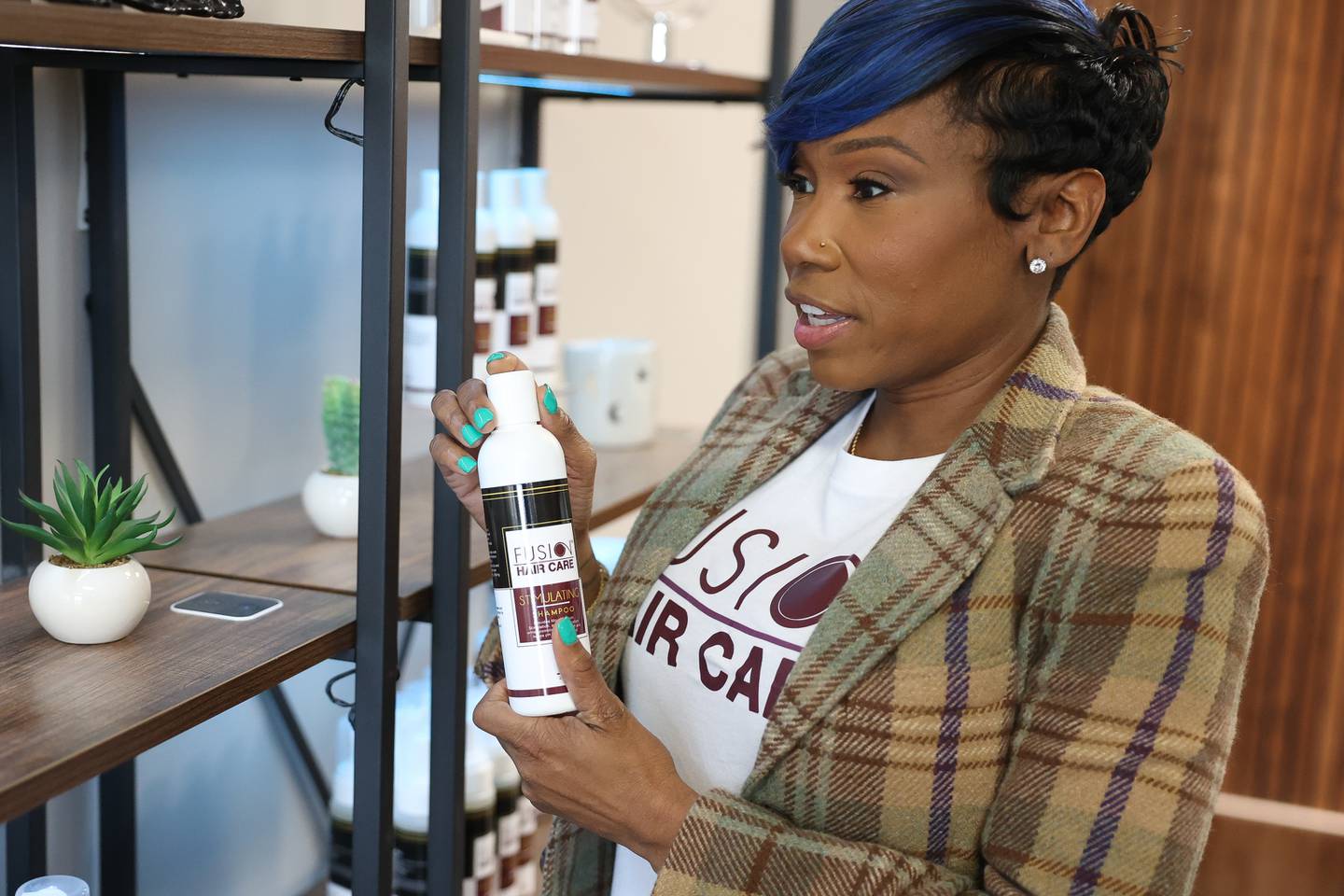 Drake also found a mentor in EBC Coordinator Brian Kincaid.
Kincaid has past experience as a private business consultant and as a business owner.
He described Drake as "a great example" of the kind of business person who can benefit from the EBC program.
"She's such a willing person, and so driven and focused," Kincaid said. "But like anybody starting a new venture, she needed some advice on where to go for resources."
There is no one kind of person that fits the EBC mold, however.
"The breadth of people we get to work with is phenomenal," Kincaid said. "We work with a range of people from students to someone who is getting ready to close a business."
EBC provides guidance on business plans, financing, marketing and a myriad of matters that may not occur to the start-up entrepreneur, such as the details of commercial leases.
Kincaid is working with one young couple as they apply for a Small Business Administration loan so they can buy a business. The EBC also provides guidance to people who want to sell their business.
There is no cost for the service, other than that clients should live or do business in the JJC district. That's a big territory, including much of Will County, Grundy County and six other counties.
The EBC is still small itself.
Kincaid is a one-person staff, although he is in the process of hiring a business adviser. In the coming months, EBC plans to expand to a staff of five thanks to a $353,400 federal grant provided the program.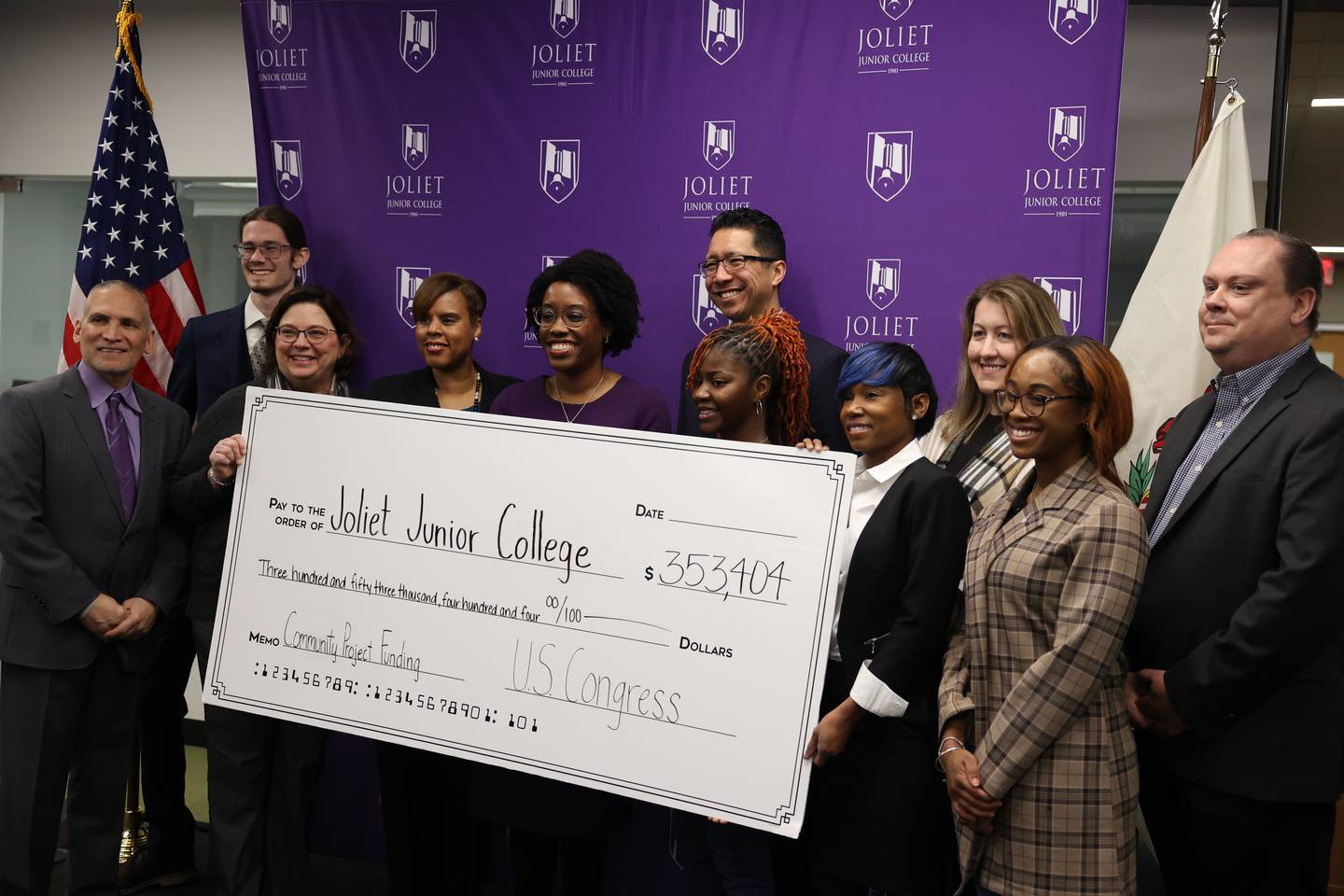 He also will look toward people like Drake to share the wisdom of their experience.
Drake is willing and offered this lesson she has learned so far.
"Most important, you have to be consistent and disciplined," she said. "You have to do something every day towards you goal – whether it's small, medium, large or huge – because it's those little things that add up to the end game."
Those interested in the EBC may want to attend its next business seminar, which is on employee recruitment retention and will be 8 to 9:30 a.m. on March 22 in the sixth-floor library of the JJC City Center Campus, 235 N. Chicago St.
They can also call at 815-280-1252 or email ebc@jjc.edu for more information.