City officials are considering a container tax or some other method of deriving revenue from what is expected to be a big expansion of operations at the Union Pacific intermodal yard in Joliet.
Joliet officials off and on over the years have discussed the possibility of some kind of tax assessment on intermodal operations that continue to grow in an area dubbed the largest inland port in the nation.
The topic was broached again Tuesday by Council Member Cesar Guerrero, and the city manager said staff is exploring possibilities.
"I think it's not too early to brainstorm some additional revenue streams," Guerrero said. "I floated the idea of a container tax."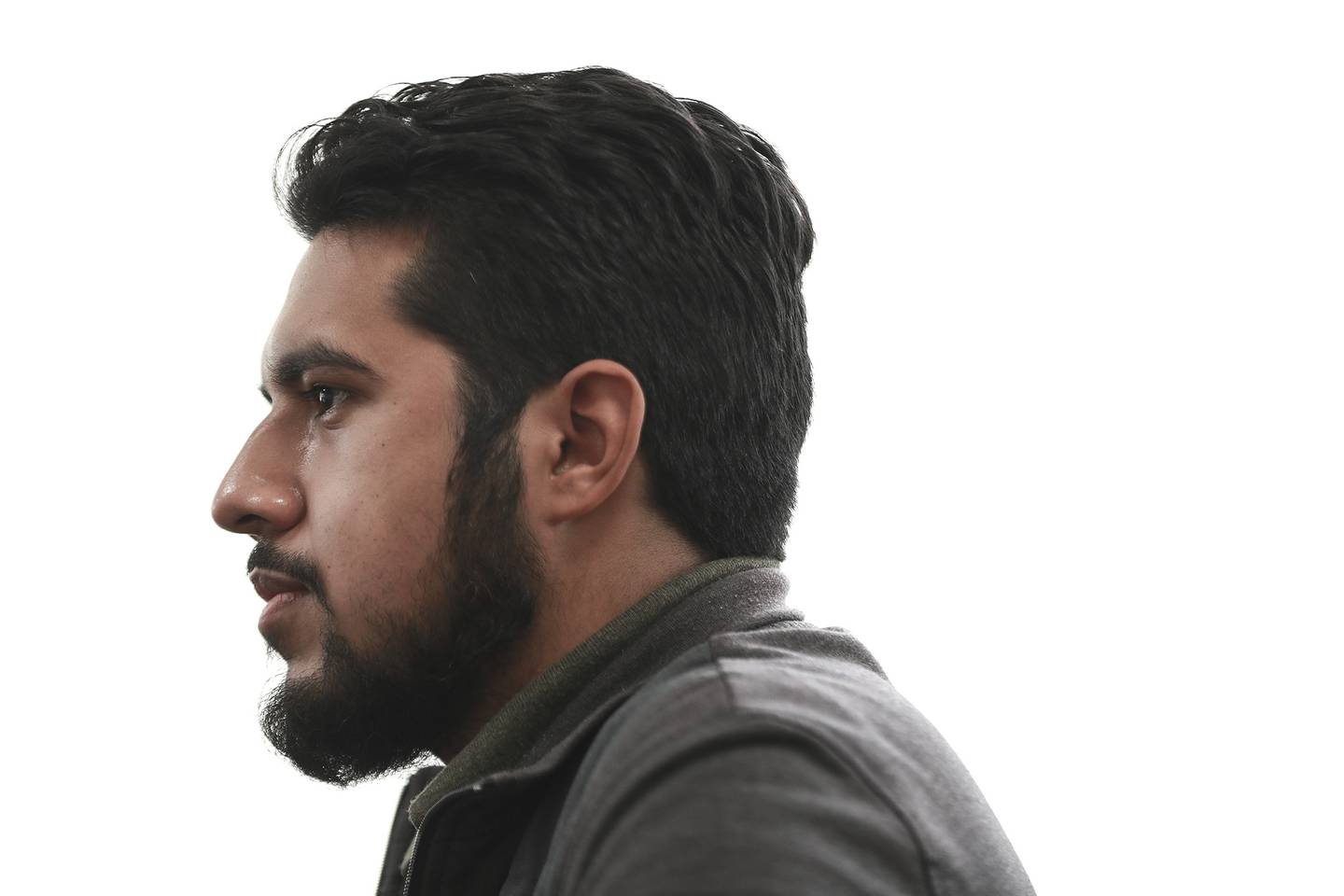 It's not the first time that the city has considered a container tax, City Manager James Capparelli noted.
"We have looked at that," Capparelli said, adding that it's not the only possibility. "We have looked at putting a special assessment area in the intermodal."
A special assessment area would create a unique tax for operations at the intermodal.
The justification for a container tax or intermodal assessment would be to offset the cost of trucks on local roads, police services and other city services, Capparelli said.
The discussion came two weeks after a previous council meeting at which Mayor Bob O'Dekirk reported from a visit to the Union Pacific intermodal yard that the amount of cargo passing through is expected to double.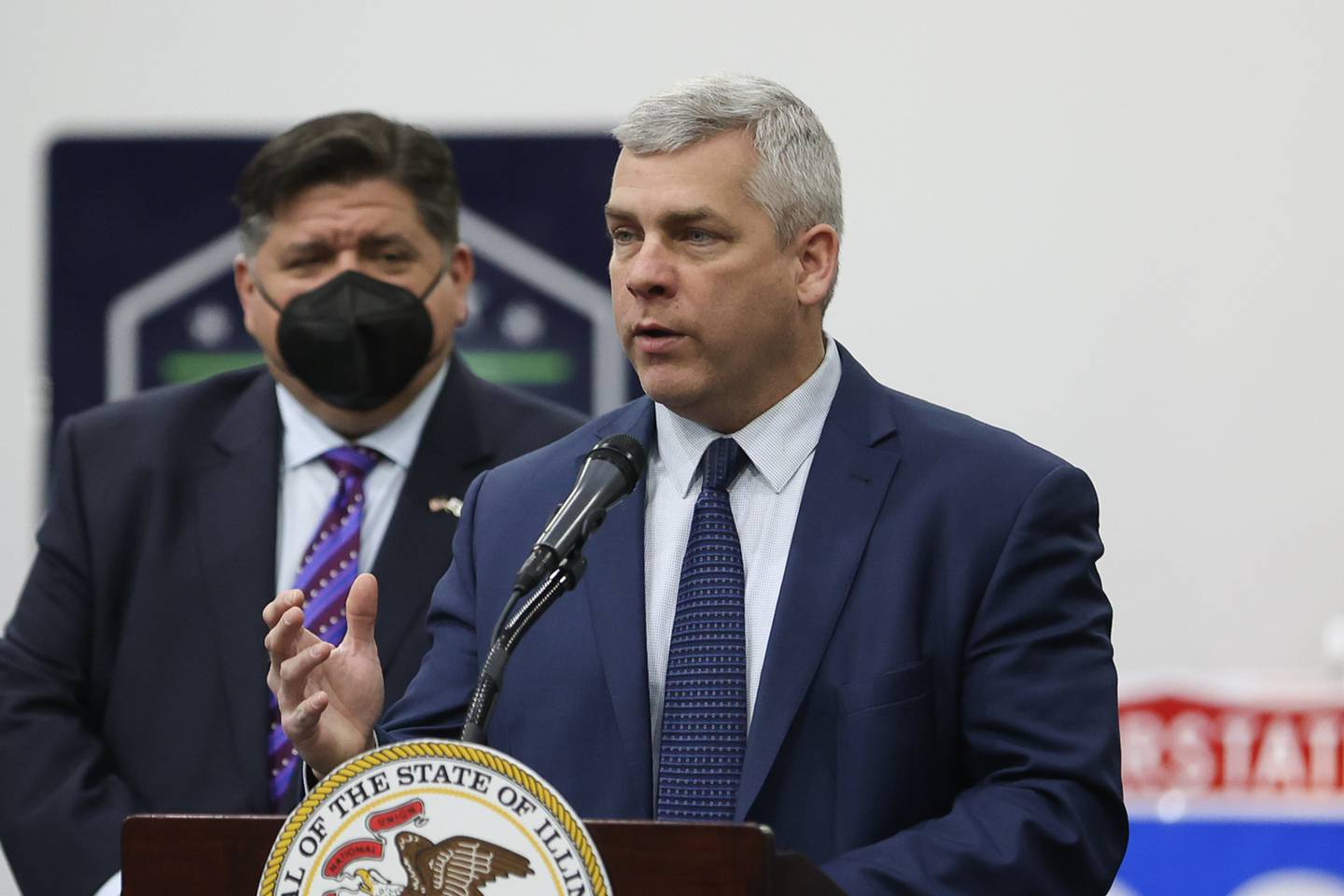 O'Dekirk has tried to draw public attention to the impact of intermodal operations on truck traffic in Joliet, saying activity at the rail yard drives truck traffic and not warehouse projects approved by the city.
The city continues to fight lawsuits over its approval of NorthPoint Development's 1,300-acre warehouse plan. while the mayor and other officials contend the truck traffic will come whether or not the warehouses are built.
"The truck traffic is coming from the intermodals – almost 100% of it," O'Dekirk said Tuesday.
The CenterPoint Intermodal Center includes both the Union Pacific intermodal yard and the Burlington Northern Santa Fe intermodal yard to the south in Elwood.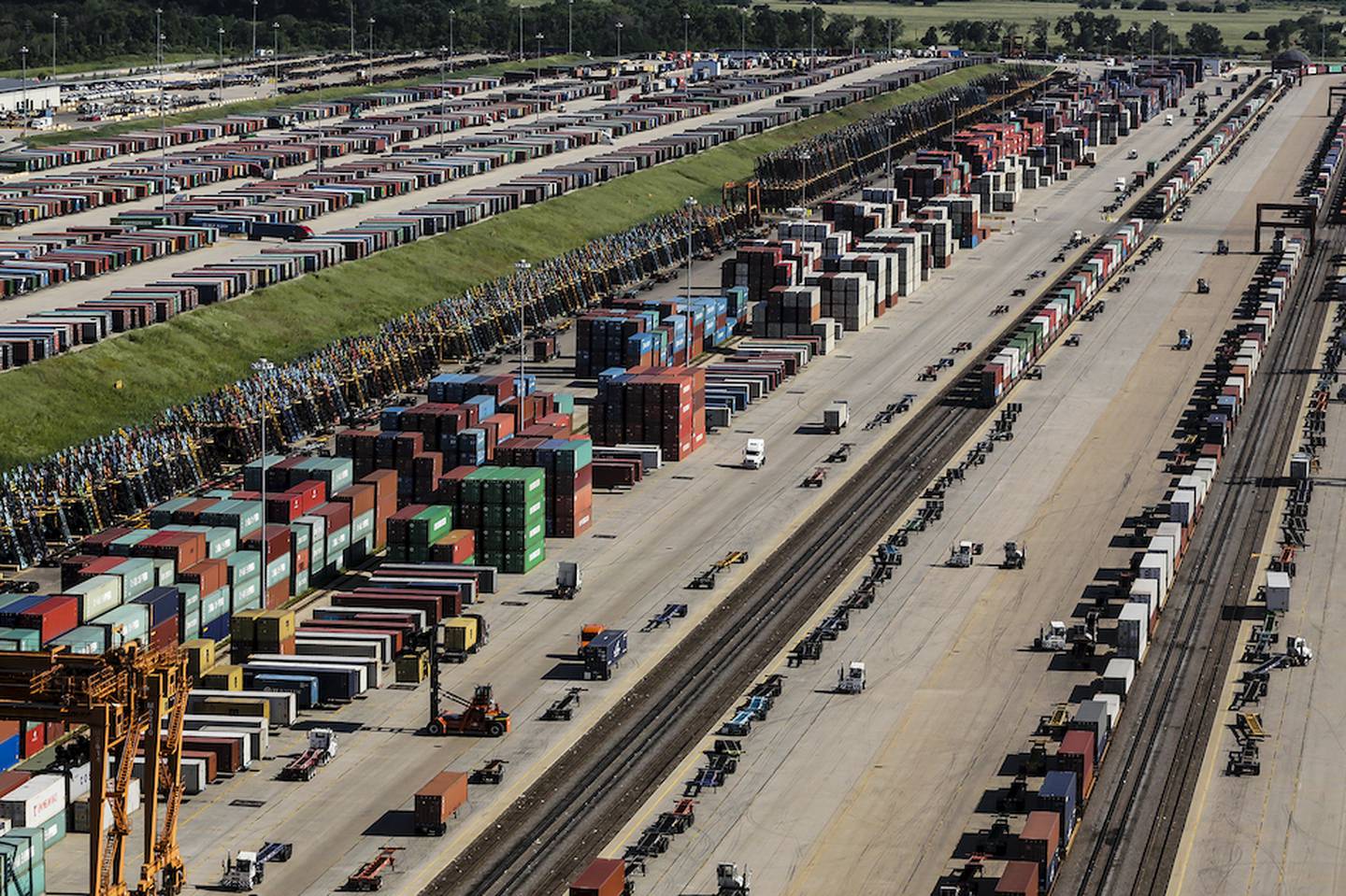 The intermodal yards transfer cargo containers between trains and trucks. Joliet officials have argued that whether warehouses are built in Joliet or miles away, the trucks will still come to the intermodal yards to pick up or drop off containers.
"I do think a container tax is something that should be kept on the table," O'Dekirk said.
He said the city should look to the California port at Long Beach for ideas on how Joliet could generate revenue from the intermodal yard.
Capparelli said he has been looking at both Long Beach and Granite City, Illinois, which has an intermodal yard, and is developing a potential proposal.
"I have some ideas," Capparelli said, "but they're not quite ready for prime time yet."