A forensic pathologist for Will County Coroner Laurie Summers had made a preliminary finding last November that a 70-year-old man was shot by Will County sheriff's deputies in a Joliet Township incident last year, records show.
After the Nov. 7, 2021 preliminary finding, the forensic pathologist then submitted a report on March 1, that determined the death of Eldred Wells was primarily from those gunshot wounds, with stab wounds as a contributing factor, according to newly released records from the Will County Sheriff's Office in response to a Freedom of Information Act request.
Authorities have stayed quiet about how Wells died from gunshot wounds for months after the Nov. 6, 2021, incident. At that time, deputies had responded to a call to a Joliet Township residence regarding Wells verbally arguing with Muhammad, who was wielding a pocket knife, according to the Will County Sheriff's Office.
Prosecutors with Will County State's Attorney James Glasgow's Office ultimately cleared the deputies of any wrongdoing and the sheriff's office determined they violated no departmental policies.
"Please be advised there will be no charges filed in this matter," said Peter Wilkes, Glasgow's criminal division chief, in a July 21 email to a task force commander. Glasgow's office had not publicly announced their review of the case had concluded at that time or since then.
In response to FOIA requests, the sheriff's office also released body camera footage of the incident. About 16 gunshots could be heard in the videos. Deputies fired those shots after repeatedly telling Wells' grandson, Jabbar Muhammad, 21, to drop the knife in the span of about 30 seconds, before Muhammad lunged at his grandfather's neck with the knife.
Both men died from gunshot wounds in the incident.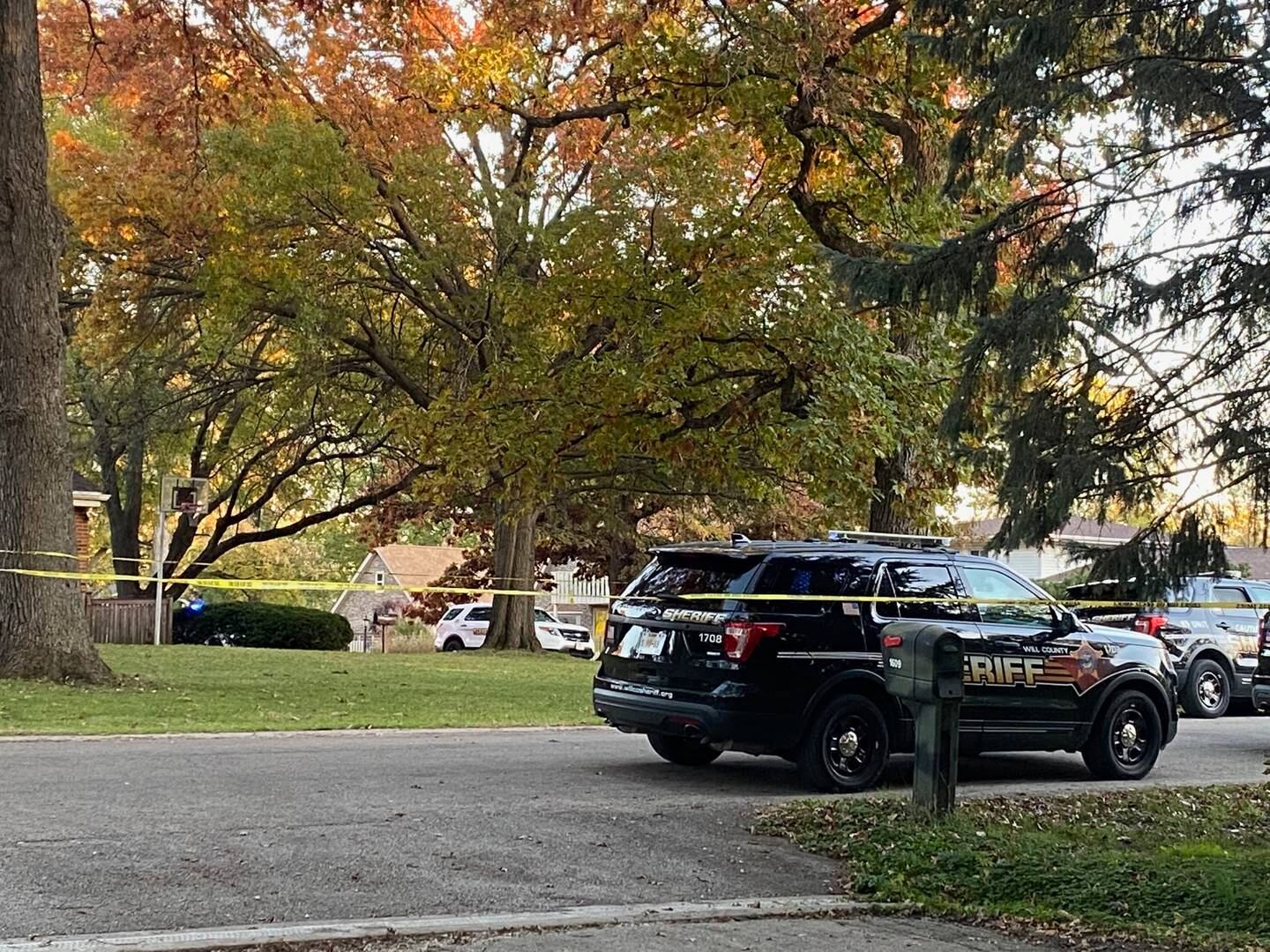 The fact that Wells died from deputies' gunshot wounds was not included in the original statement from the sheriff's office about the incident, which only said Wells had been stabbed by Muhammad.
The family of Muhammad and Wells included the fact in an April 11 lawsuit seeking access to body camera footage of the incident. In late October, the family filed two wrongful death lawsuits over the incident.
Romeoville Police Chief Ken Kroll, spokesman for the Will-Grundy Major Crimes Task Force that investigated the shooting, did not acknowledge Wells had been shot multiple times by deputies after the April 11 lawsuit had been filed, citing an open investigation.
When asked on Monday why the task force had not publicly said Wells had been shot at the time or since then, Kroll said he was not involved in the case until "weeks/months after the incident," and couldn't provide a "definitive answer regarding the case as it unfolded, nor would it be fair of me to speculate now."
Will County Sheriff's Deputy Chief Dan Jungles, who's also the executive director of the task force, said he and other deputies did not know Wells had been shot because he was taken to a hospital and the sheriff's office was "totally removed from the investigation."
"Once that firearm is discharged and that bullet strikes somebody, we have to completely remove ourselves from the investigation. We're not doing any follow up work, we're not having any conversations with the officers," Jungles said.
Jungles, another sheriff's deputy chief, and several task force members had reviewed the body camera footage about 8 p.m. on Nov. 6, 2021 at the sheriff's office, about four hours after the incident occurred, according to task force reports.
Jungles said it was not apparent at that time Wells had been shot and that deputies were focused on Wells' stab wounds.
The two deputies who fired their weapons in the incident were Nick Binnendyk and Desmond Warren, both of whom filed sheriff's reports about the shooting. Neither reports said Wells suffered gunshot wounds.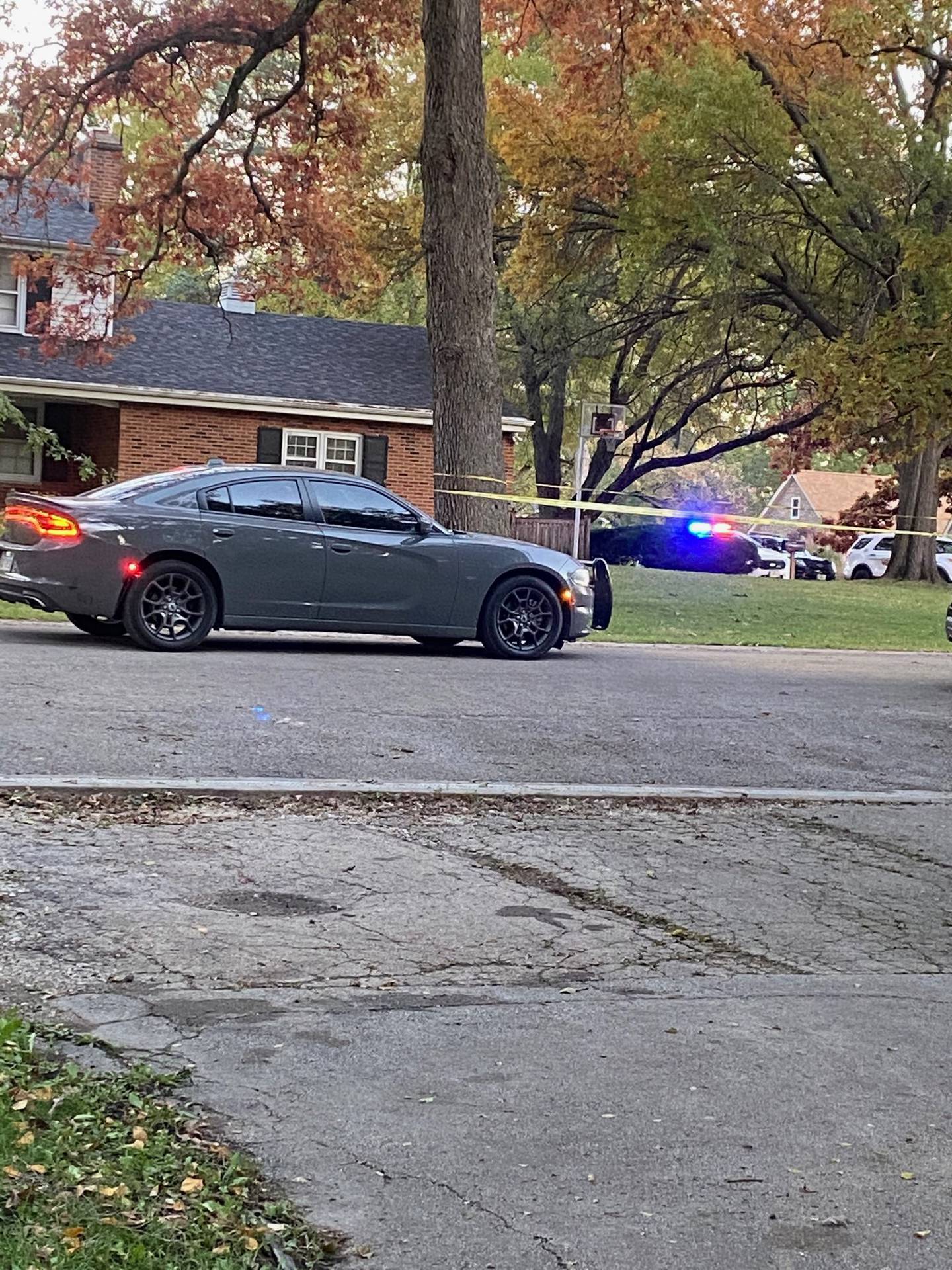 The 7-minute, 20-second footage of Binnendyk's body camera video provided by the sheriff's office shows him and other deputies responding to the Joliet Township residence on Nov. 6, 2021, and seeing Muhammad standing a few feet away from Wells, Muhammad told Binnendyk, "Stop right there, please."
In the span of about 30 seconds, Muhammad was told at least 11 times to drop the knife. At one point, Muhammad said, "I will not put this knife down."
Muhammad bends down and appears as if he would drop the knife until he lunges at Wells and strikes him in the neck.
Binnendyk fires his gun, both Wells and Muhammad turn around, with Wells' back briefly facing the deputies, and then both Muhammad and Wells fall on the ground as Binnendyk continues firing his gun. Binnendyk and Warren fire shots after seeing Muhammad strike Wells with his left arm.
In Warren's report, he said Muhammad was making "slashing moves with the knife toward" Wells. Warren's report said, "Fearing for the life of Eldred, at this time, Deputy Binnendyk discharged his service weapon and I discharged my service weapon as well at Jabbar."
Binnendyk performs CPR on Wells and when asked by another deputy if Wells had been shot, Binnendyk said, "I don't know, I don't know, he might in the back."