The Joliet fire chief's retirement will take effect at the end of this month, making him eligible to collect a pension even as he immediately takes on another city job paying $120,000 a year.
Joliet Fire Chief Greg Blaskey on Oct. 3 will become the city's first Emergency Management Agency/Training Facility Director.
The recently created job will take the local Emergency Management Agency duties normally handled by the fire department and a new role heading the creation of a training facility for the fire and police departments.
City Manager James Capparelli said he encouraged Blaskey, who has been working on the development of training facility for the past year, to take the job.
"In this particular case, I didn't want to let that knowledge, and he's been working hard on this, to get away," Capparelli said.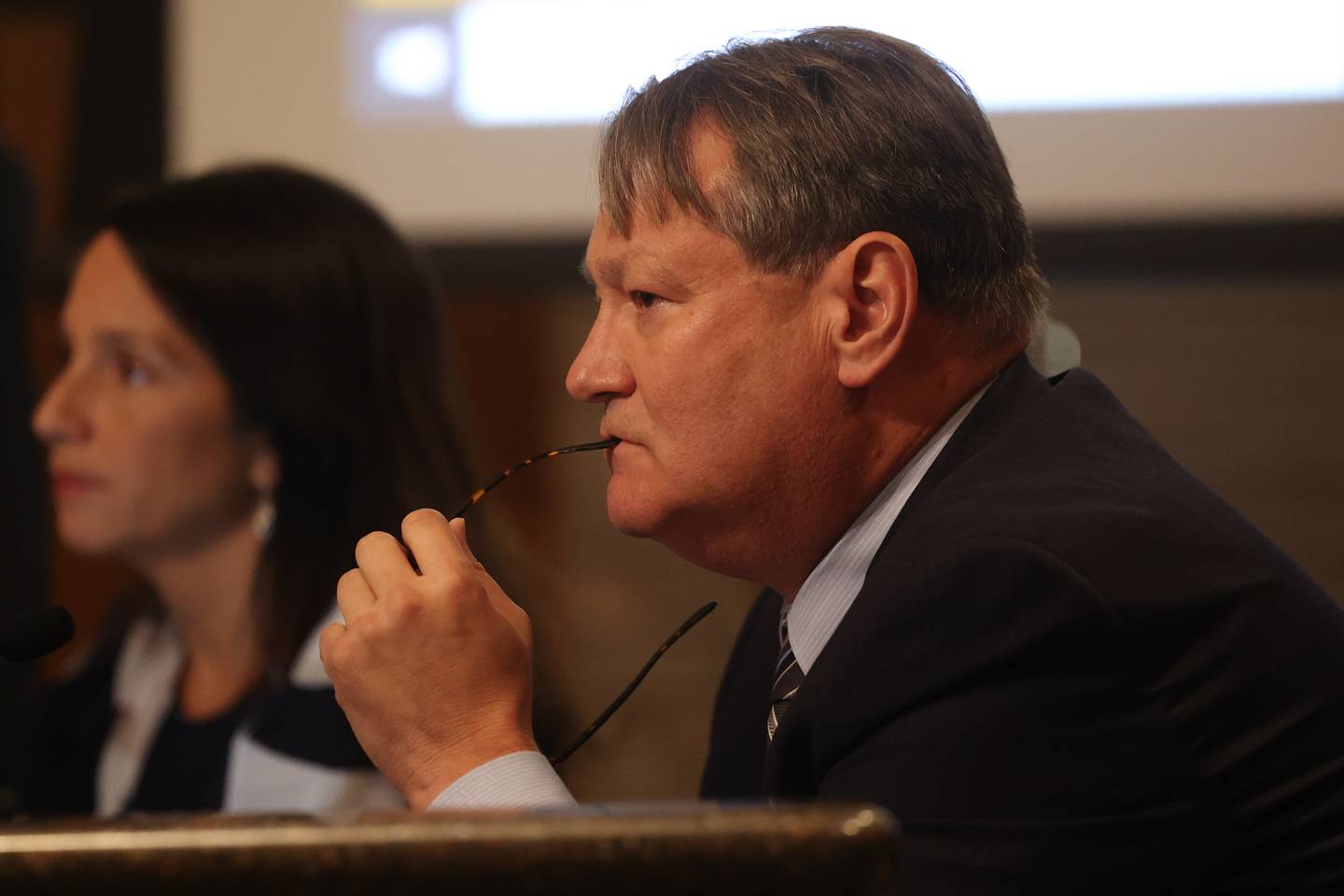 The new position will come under a different retirement fund, the Illinois Municipal Retirement Fund, allowing Blaskey to begin collecting on his fire pension while continuing as an employee for the city.
"People do that all the time," Capparelli said.
Illinois pension rules allow government officials to retire from one position and begin collecting pension payments while continuing their careers and collecting a paycheck in another job, usually with another government agency.
Two retired Joliet police chiefs are now serving as chiefs in other Will County communities: Elwood Chief Fred Hayes and Mokena Chief Brian Benton.
Blaskey, reached Tuesday, referred questions about his new job to Capparelli.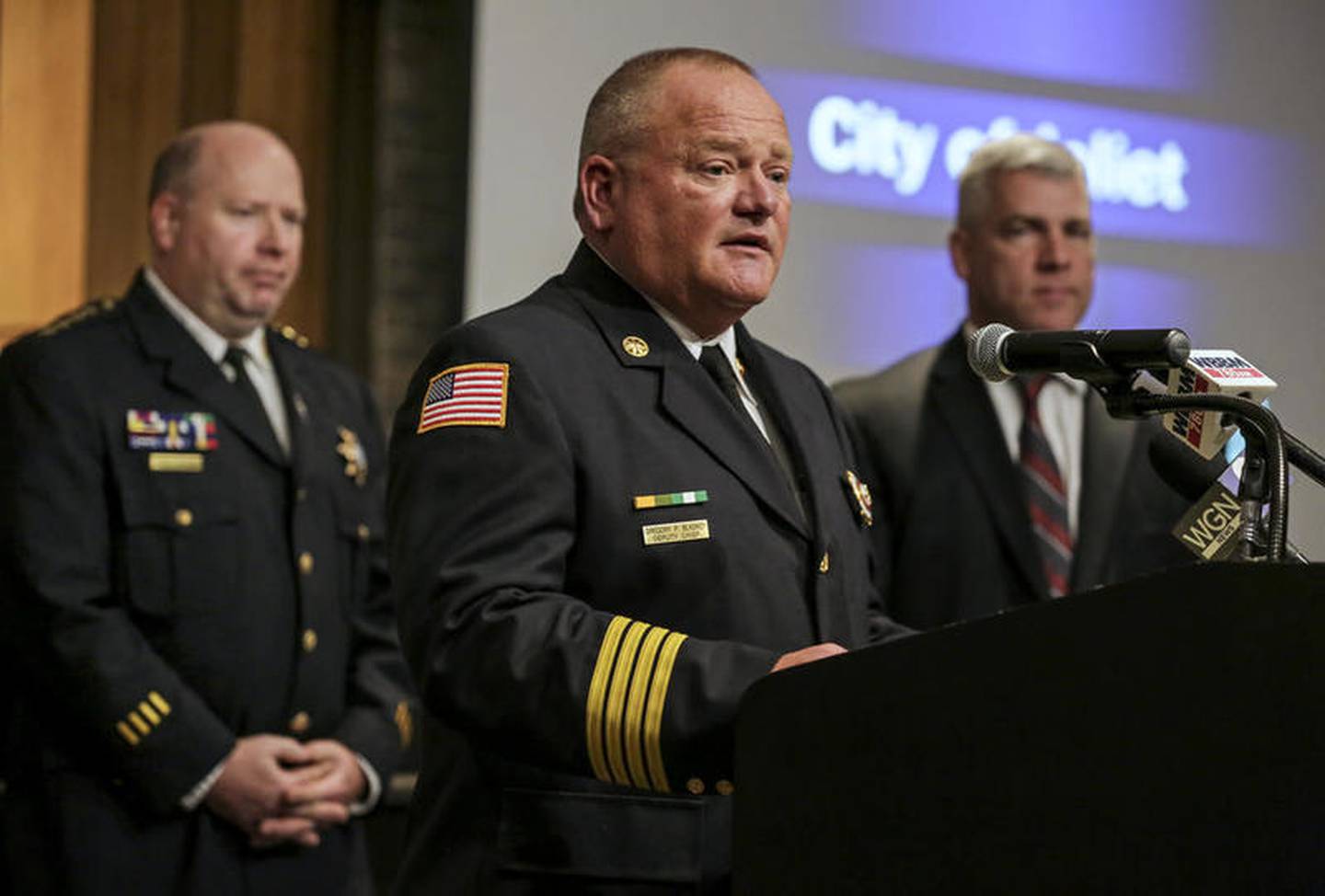 Blaskey's salary in his new job will be paid, in part, with grant money, Capparelli said.
Capparelli in August created the job with City Council approval saying the city needs to start its own training facility, pointing to the difficulty in getting police recruits positions in police academies now available to the city.
The future facility also would provide a shooting range for police and is envisioned as housing an emergency 911 center.
The council approved the position of Emergency Management Agency/Training Facility Director on Aug. 2. At that time, Capparelli did not provide a salary for the position.
At the next regular council meeting Aug. 16, Capparelli announced that Blaskey would retire and that he had already appointed Deputy Fire Chief Jeff Carey as his replacement.
Carey already has taken over chief duties as Blaskey is taking accrued time off before beginning his new position Oct. 3.
The position of Emergency Management Agency/Training Facility Director was posted for applications, Capparelli said. One other person besides Blaskey applied for the job, he said.
City Council members said they support the development of the training facility and that Blaskey is a good person for the job.
"Certainly Greg is qualified," council member Larry Hug said. "He can do the job. I've never been a fan of double dipping."
"Double dipping" refers to the practice of government employees collecting pay from pensions while continuing to work.
Hug was a critic when former interim City Manager Steve Jones was hired for that position as a contract employee while retiring from his position as economic development director for the city. Jones did not work directly for the city, but the city paid the outside agency for who he worked.
Council member Jan Quillman, chairwoman of the council's Public Safety Committee, said a city training facility for police and firefighters has been needed "for a long time."
"I think he (Blaskey) will be a good director," Quillman said. "He knows his stuff, and it's a good transition for him."
The matter came up at the City Council meeting Tuesday.
Capparelli told the council that the project is "starting to get to a critical mass It's taking more and more time. We thought this would be a full-time job to put this together."
Council member Sherri Reardon said she supported the hiring of Blaskey.
"He's a good man," Reardon said. "I'm glad we're not losing him."