First Team
Jenni Andjelic, midfielder, Lincoln-Way Central: Andjelic was a strong presence for the Knights attack this season. The junior recorded six assists and scored four goals, including the game-winner in overtime against rival Lincoln-Way West on May 22.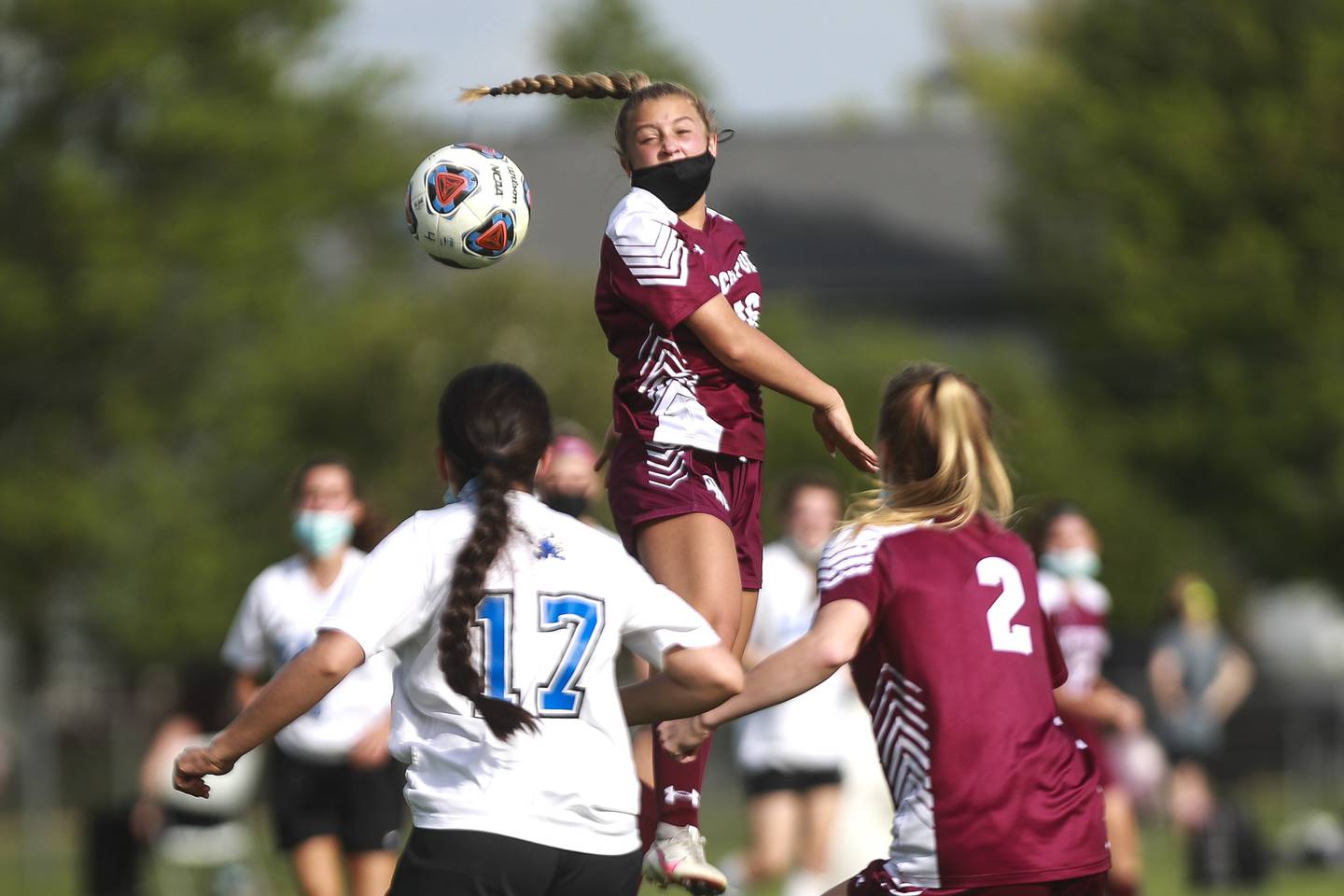 Anna Domina, forward, Lockport: The junior forward's 13 goals and four assists earned her All-Conference honors. Lockport coach Todd Elkei credited Domina's "great pace" and strength handling the ball for making a difference for the Porters.
Morgan Furmaniak, forward, Joliet Catholic: The Herald-News player of the year's scoring appeared unstoppable at times this season as the Angels made a run to the Class 2A state title match. Furmaniak recorded 39 goals for a talented JCA offense.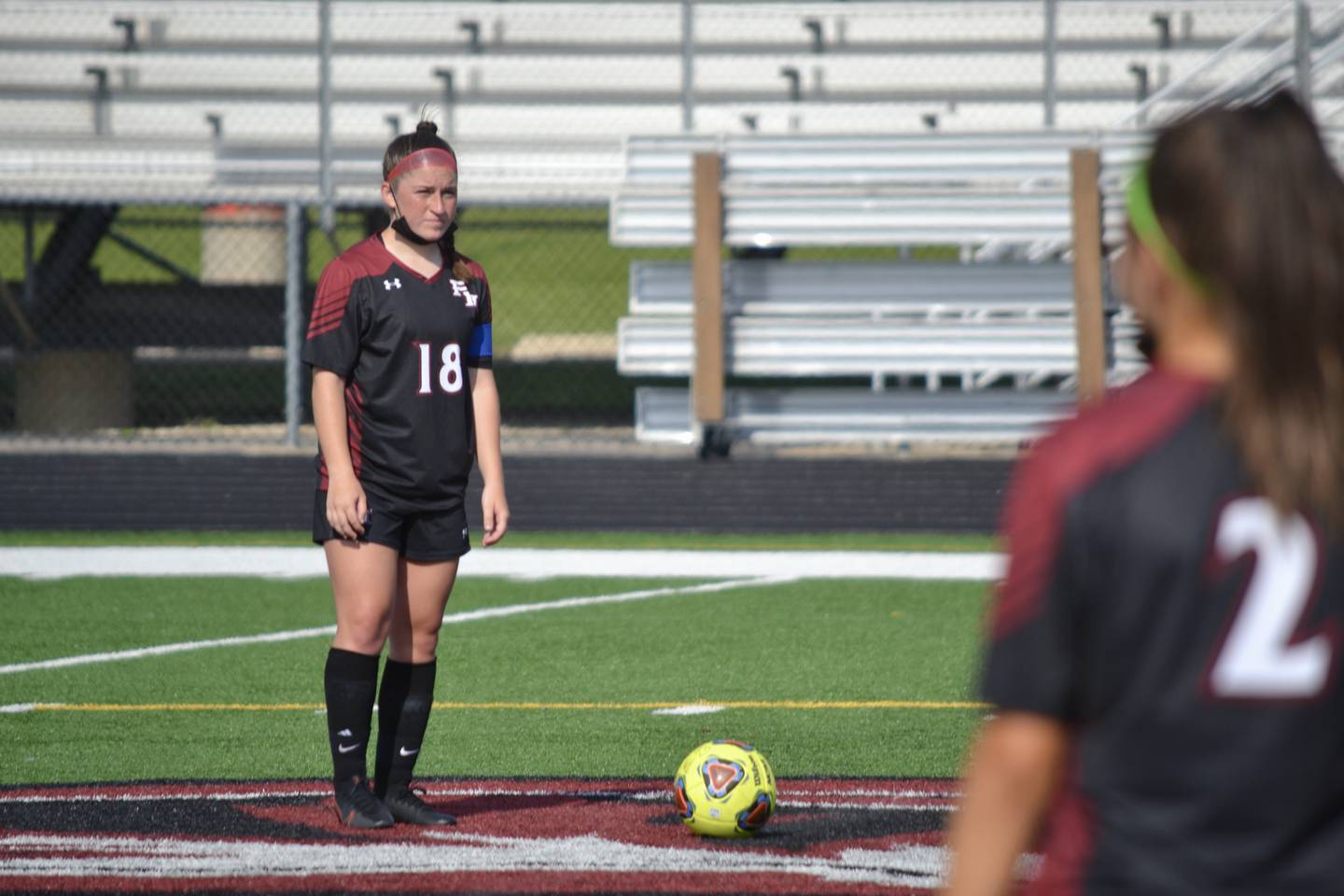 Jessica Gruben, forward, Plainfield North: The senior was the Tigers best offensive player scoring 11 goals with seven assists. North's coach Kathleen Monterosso said Gruben was "consistently attacking and putting up opportunities every game."
Maggie Haverstock, defender, Lincoln-Way East: Haverstock's defense earned her an All-Conference designation while also contributing a goal and an assist. East coach Mike Murphy called Haverstock "the workhorse on our team."
Megan Hutchinson, forward, Lincoln-Way Central: The senior's relentless pursuit of goals earned her All-State and All-Conference honors. Hutchinson capped her career with 22 goals and nine assists.
Sarah Matuszek, defender, Lockport: Matuszek's coach Todd Elkei said the junior was the "top defender in our area." On top of taking on the opposing team's best attacker and taking Lockport's corner kicks and free kicks, she also scored a goal and seven assists.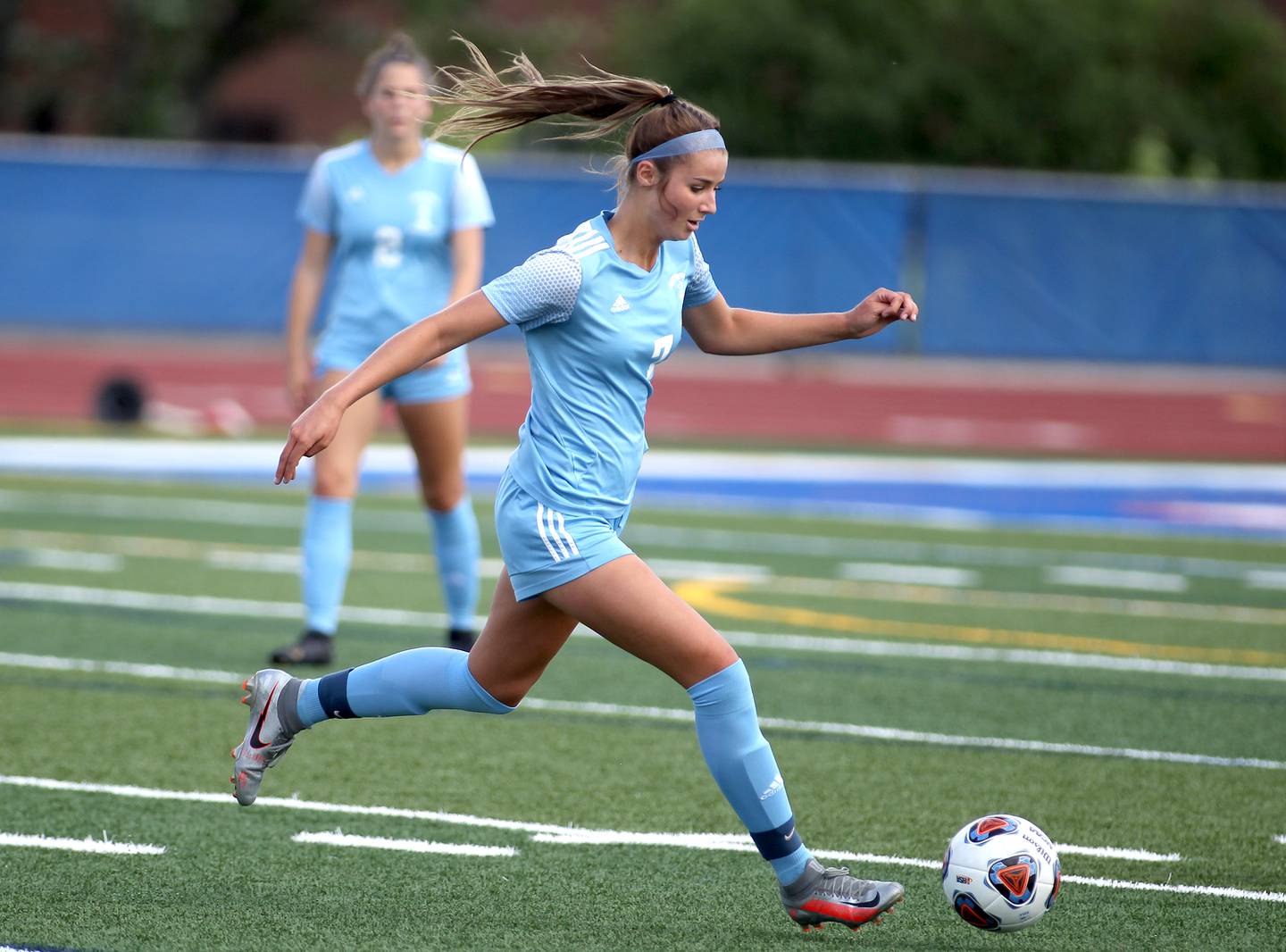 Kendall McLeod, midfielder, Joliet Catholic: The senior was a key player for JCA with her ability to score, assist and play defense. McLeod scored 17 goals and was stellar passing the ball during the Angels' Class 2A state championship runner-up run.
Abby Pasternak, goalkeeper, Joliet Catholic: Pasternak was a consistent presence in goal for the second-place Angels. The junior also was named the East Suburban Catholic Conference Goalie of the Year.
Abbey Slivka, goalkeeper, Plainfield South: The senior earned All-Sectional honors and recorded 86 saves this past season. South coach Alfonso Lopez said Slivka is "definitely the best keeper in the Southwest Prairie Conference."
Rachel Wandless, goalkeeper/forward, Wilmington: The versatile senior played eight full matches in goal, recording about 15 saves a match. The Loras College commit also played several games on the field and scored nine goals and an assist, earning her All Conference honors.
Second Team
Claire Astudillo, M, Plainfield East; Genevieve Bowyer, D, Minooka; Kate Gerdes, D, Joliet Catholic; Alyssa Grigg, M/F, Plainfield South; Emma Gruber, M, Joliet Catholic; Kayleigh Hanlon, F/M, Lincoln-Way East; Georgia Liapis, M, Plainfield North; Alexia Ortiz, D, Joliet Central; Jane Vilagran, M, Bolingbrook; Alaina Wildenradt, M, Joliet Catholic; Piper Woodall, D, Plainfield Central
Honorable Mention
Isabella Bozen, GK, Lockport; Madelyn Camaioni, D, Lincoln-Way Central; Breanna Ciemny, M, Joliet Catholic; Alexa Clark, M, Wilmington; Kelli Coughlin, M, Plainfield East; Fran Cummings, F, Minooka; Addison Grigg, M/F, Plainfield South; Katherine Halcomb, GK, Minooka; Brynn Higgins, D, Joliet Catholic; Payton Kjellesvik, M, Minooka; Payton Lewis, F, Minooka; Gabriella Mattio, M, Plainfield North; Brianna Meehan, D, Lincoln-Way East; Lauren Mrugala, M, Plainfield North; Lynzie Norris, Coal City; Meghan Onsen, D, Coal City; Yamilet Perez-Ruiz, M, Romeoville; Alyssa Peterson, F, Lincoln-Way West; Cara Planeta, F, Coal City; Abbie Rampa, F, Wilmington; Daniela Rosiles, M, Joliet Central; Molly Ruba, M, Plainfield Central; Lauren Sear, M, Minooka; Kailyn Terry, F, Joliet Catholic; Mackenzie Welch, D, Minooka