NEW LENOX – Lincoln-Way Central and Providence are located 4.2 miles away from each other down Route 30.
Because of a scheduling mix-up, however, both schools had Monday's boys volleyball match with each other scheduled as an away one.
But rather than having the team buses pass each other on the short crosstown jaunt, the issue was resolved and the match went off on time and staffed with the proper officials in the right place.
It also made the visiting Knights' trip worth it, as they extended their winning streak to four straight with a 25-13, 25-16 victory at Providence.
"There was a lot of confusion," Lincoln-Way Central coach Mary Brown said of the location. "So I'm glad it got resolved and the officials were able to be here."
At the start of the season, there was some confusion about what offense the Knights were going to run. But now they are running a 6-2, and that has worked out. Senior Will Hinchliffe moved back into a part-time setter role, splitting time with junior Tim Slattery.
"We started the season with Will just swinging," Brown said "He's lethal swinging, but we were struggling some, so we moved him into a setting role too. It's been a few weeks now."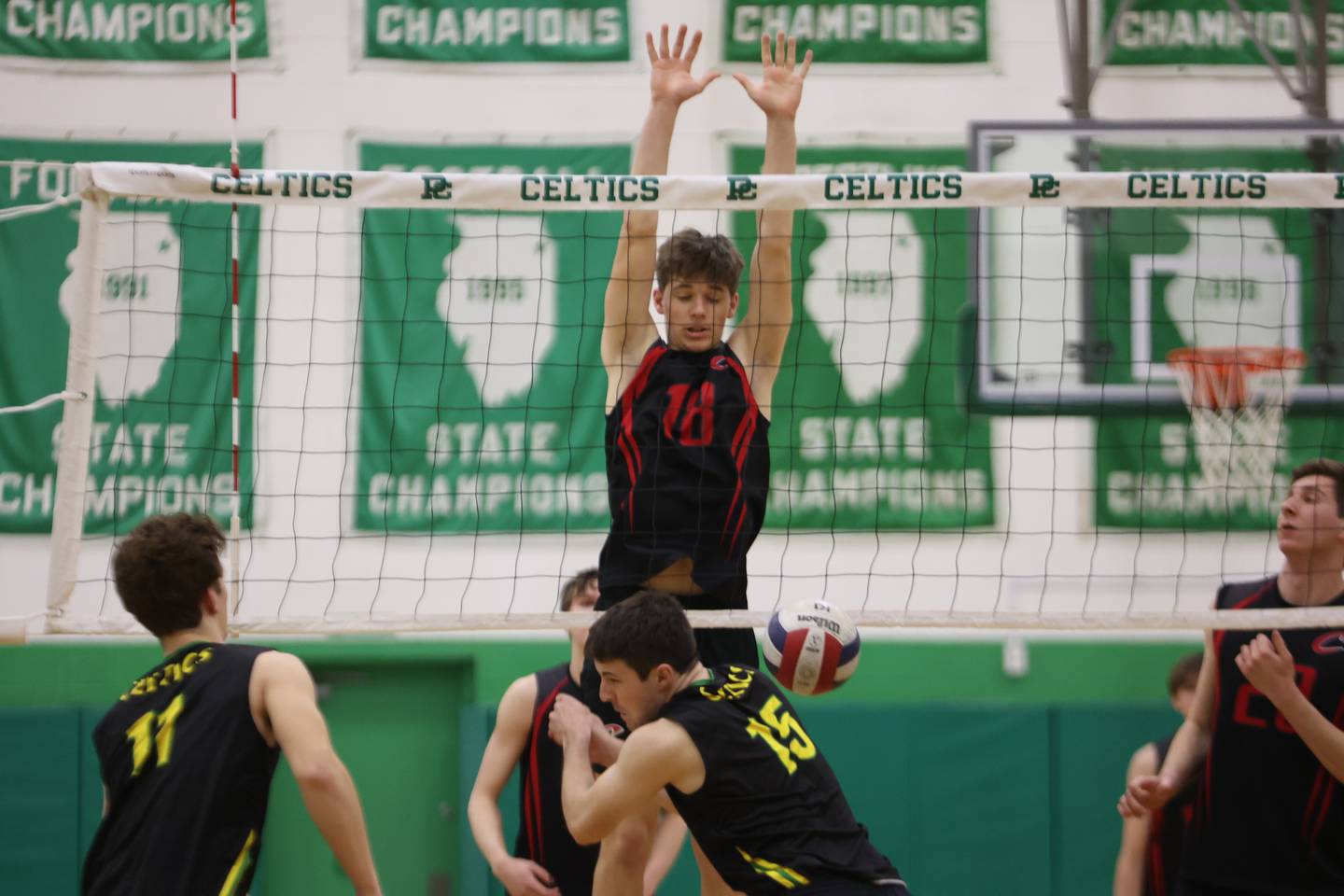 Although he likes hitting better, Hinchliffe is glad to be able to help the team.
"I've been setting and playing right side most of this year," he said. "We tried out some different things tonight. But yes, I like hitting better. The running line shot is a favorite for me."
Hinchliffe was certainly on with his shots as he finished a 7 of 7 on kill attempts. He also added three aces, a block, seven assists and six digs to help the Knights (10-6) reach double digits in wins.
"I think as the season goes on we will just get better and better," Hinchliffe said. "We have to with all the good teams we face in our [SouthWest Suburban] conference. We just have to stay focused on our goals as a team and keep playing at a high level."
The match actually started well for Providence (8-12). Senior setter Mitch Bartecki had an ace to make it 2-0. However, it would be the only ace for the Celtics, who had 10 service errors in the match.
Trailing 4-3, Lincoln-Way Central took the lead for good with a 10-2 burst. Hinchliffe and junior defensive specialist Brock Nelson had aces and senior middle hitter Michael Greco (three kills, three blocks) had a pair of blocks in the burst. The Celtics never got closer than six points the rest of the first set.
"It's cool to come over here and play a team that is this close," Greco said of the neighborhood matchup. "It's a big bragging rights thing for us.
"I think the team has been playing really nice. As we get closer to the end of our nonconference matches, we just have to focus on not making errors and obviously we have to clean up our serving [the Knights had nine service errors]. But honestly, we didn't expect to be quite this good. So we just have to keep supporting each other and enjoying the ride."
Lincoln-Way Central led the entire second set, jumping out to leads of 2-0, 4-1, 7-2, and 12-5. The Celtics clawed back within 13-9 on a kill by senior outside hitter Logan Andrews. But the Knights answered with a 5-1 run, capped by an ace from Hinchliffe. Greco garnered the game-ending block to polish it off.
Slattery finished with nine assists. Junior middle hitter Jaden Didrickson and senior outside hitter Cody Teske each added five kills for the Knights.
Junior right side hitter Jack Tess led the Celtics with five kills.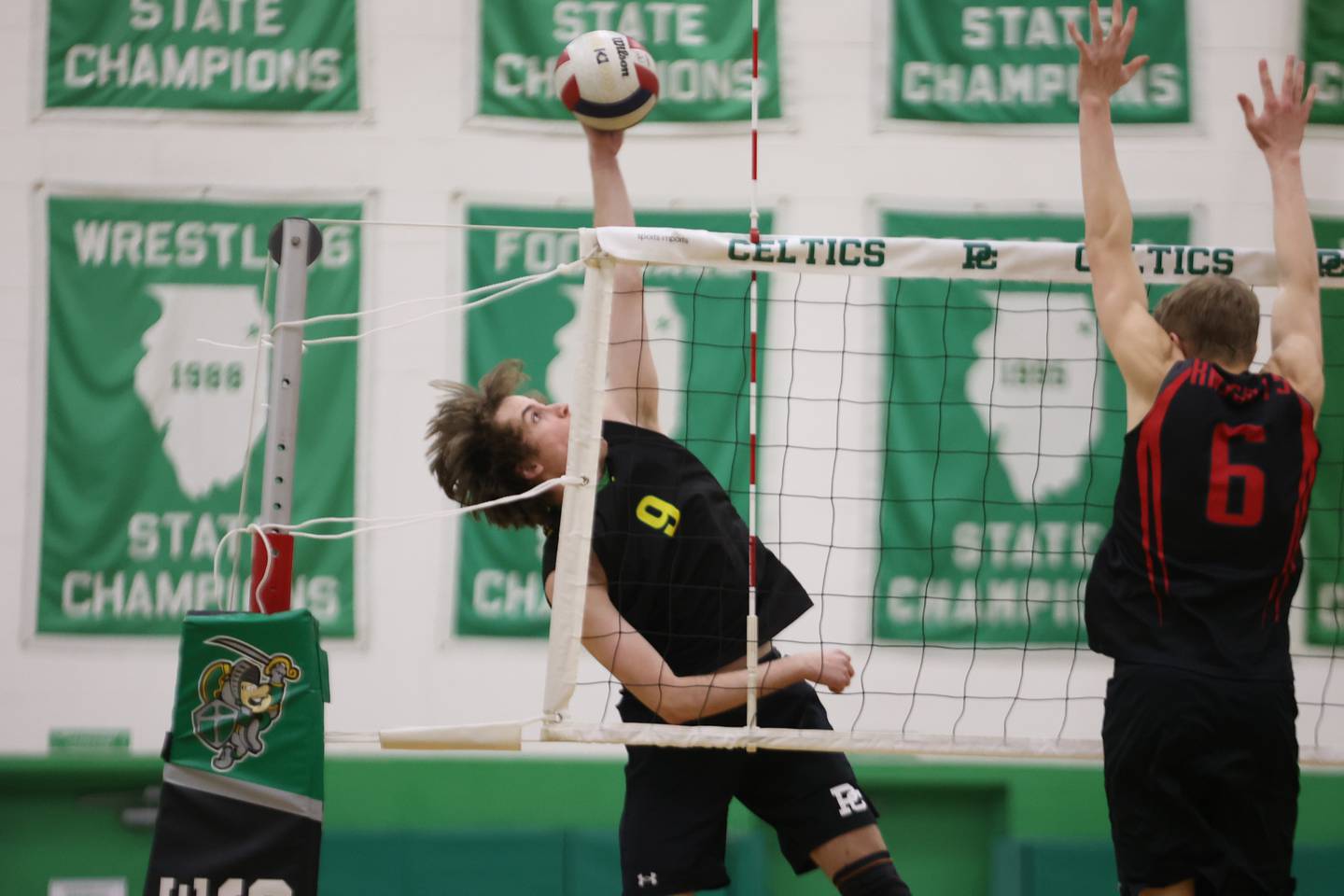 "The area teams are all good so a match like this gets us ready," Providence coach Lee Rucinski said. "Lincoln-Way Central played well and applied pressure. But we only have four guys back from last year. Our serving wasn't too good, and it's tough to play varsity volleyball with that many unforced errors."
Both teams could face each other again this weekend at the Smack Attack Tournament, which is hosted by Brother Rice. But the Knights are happy with their progress so far this season.
"We lost seven seniors from last season's team," Brown said. "We have a good group of guys who have improved a lot over the offseason. They are out there just having fun."