Joliet — "Distant" is probably the way Tim Flannery, 61, and his son, Sean Flannery, 25, might have described their relationship. They are Joliet men.
"He was always working," Sean said. "And I was always drinking."
In January 2021, Sean quit drinking. In July 2021, Tim was thrown from his motorcycle.
So Sean, in recovery, stepped up to help his father, who could not take one step on his own, also recover. In doing so, they recovered their relationship.
"Before it was where I would go to work and he would go to work," Tim said. "And we would see each other in passing, maybe, on the weekend. But now – he's my caregiver."
One father, one son on the eve of Father's Day.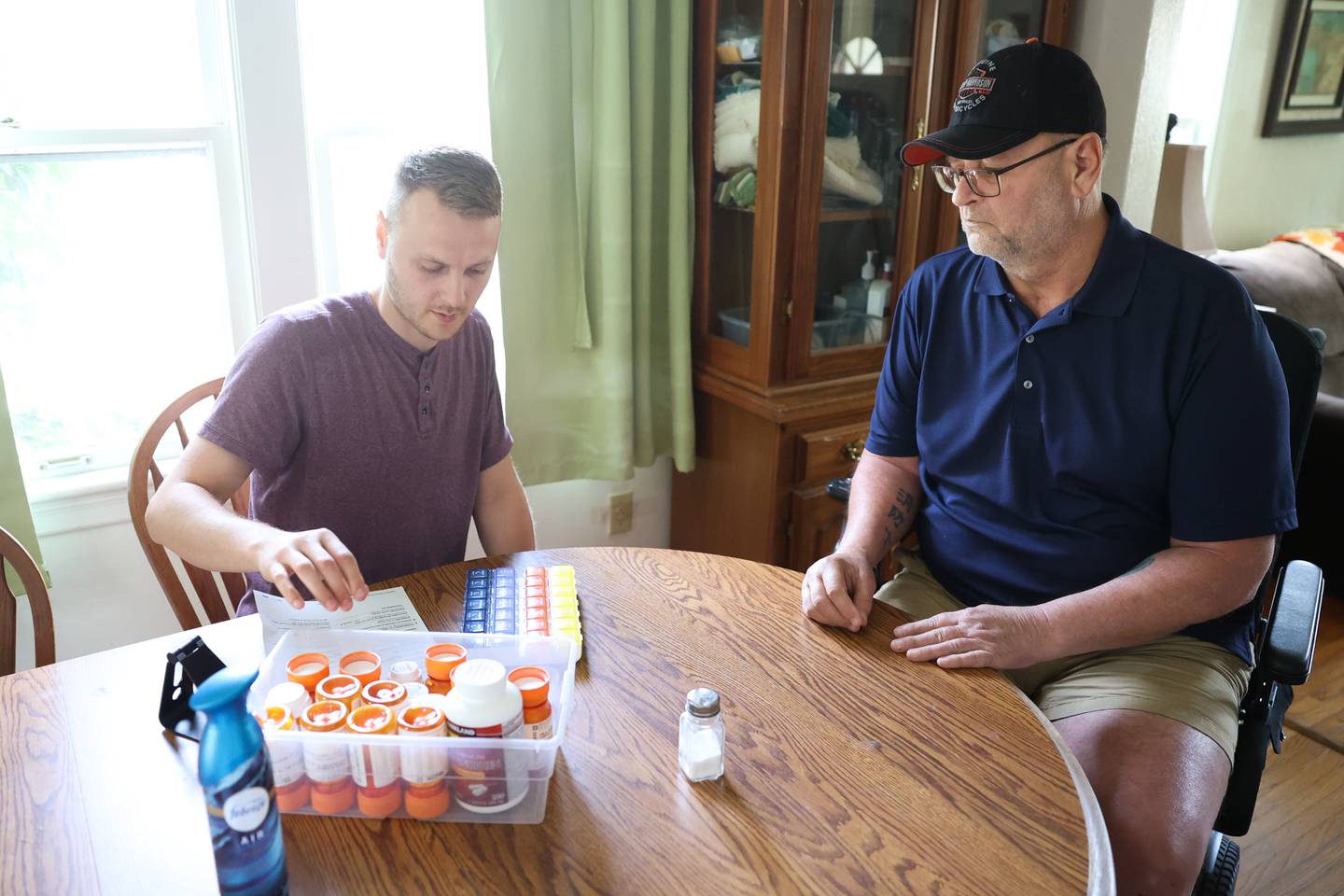 Rock bottom
Sean said he started struggling with alcohol in high school, and by age 20, he needed alcohol simply to have conversations without becoming irritable.
"I'd think, 'Oh, it's just going to be casual drinks with friends,'" Sean said. "But it didn't turn out to be like that. It turned out to be more frequent and it turned to being almost every day. I was losing the people around me. I felt I needed to do something."
Sean said he finally "hit rock bottom." He went into rehab, then a halfway house and then to Alcoholics Anonymous meetings.
"The AA meetings weren't that successful because I'm not a very religious person," Sean said. "But they helped."
Sean said rehab during COVID-19 was stressful because of the mitigations, so he's proud of himself for completing it. Once home, Sean sought a hobby to occupy his time and mind.
He picked gardening.
"It was right outside my door," Sean said. "I could just be outside and in my zone, which is where I love to be."
Sean said he "picked up some books at Barnes and Noble" about gardening and gravitated toward sunflowers.
"They're actually beautiful flowers," Sean said. "I love the unique characteristics of sunflowers."
Sean's season of growth was nearly cut short.
'My father could not speak or move or anything'
About 11:30 p.m. July 8, Tim was thrown off his motorcycle and 50-feet in the air near Broadway Street in Joliet when he was riding home from work. He landed in a ditch.
A 2021 Herald-News story said Tim received 10 to 15 units of blood and coded three times en route to the hospital. Tim had shattered his pelvis, which was bleeding in six different places. Both arms and legs and six ribs were broken.
He had swelling in the cervical and lumbar parts of his spine, an open fracture in his right elbow, his left shoulder was badly damaged and he had a pneumothorax.
Tim was rushed into emergency surgery. And Sean nearly relapsed.
[ Joliet motorcyclist is optimistic about his 'new normal' following devastating accident ]
"My whole family was freaking out," Sean said. "But I pulled myself together. I told myself, 'No.' I told myself, 'If I go back to drinking, who's going to be there for my father? Who's going to be there for my mother?'"
Sean was also afraid if he "went back that way" he would not be able to "get back out." He knew Tim was proud of him. And as distraught as he was, Sean said he knew his mind "was in a better place" than it was six months earlier.
So Sean said he helped keep his mother calm and helped her care for his father.
"Of course, my father could not speak or move or anything," Sean said. "So I was with my mother, helping with anything that she needed day or night."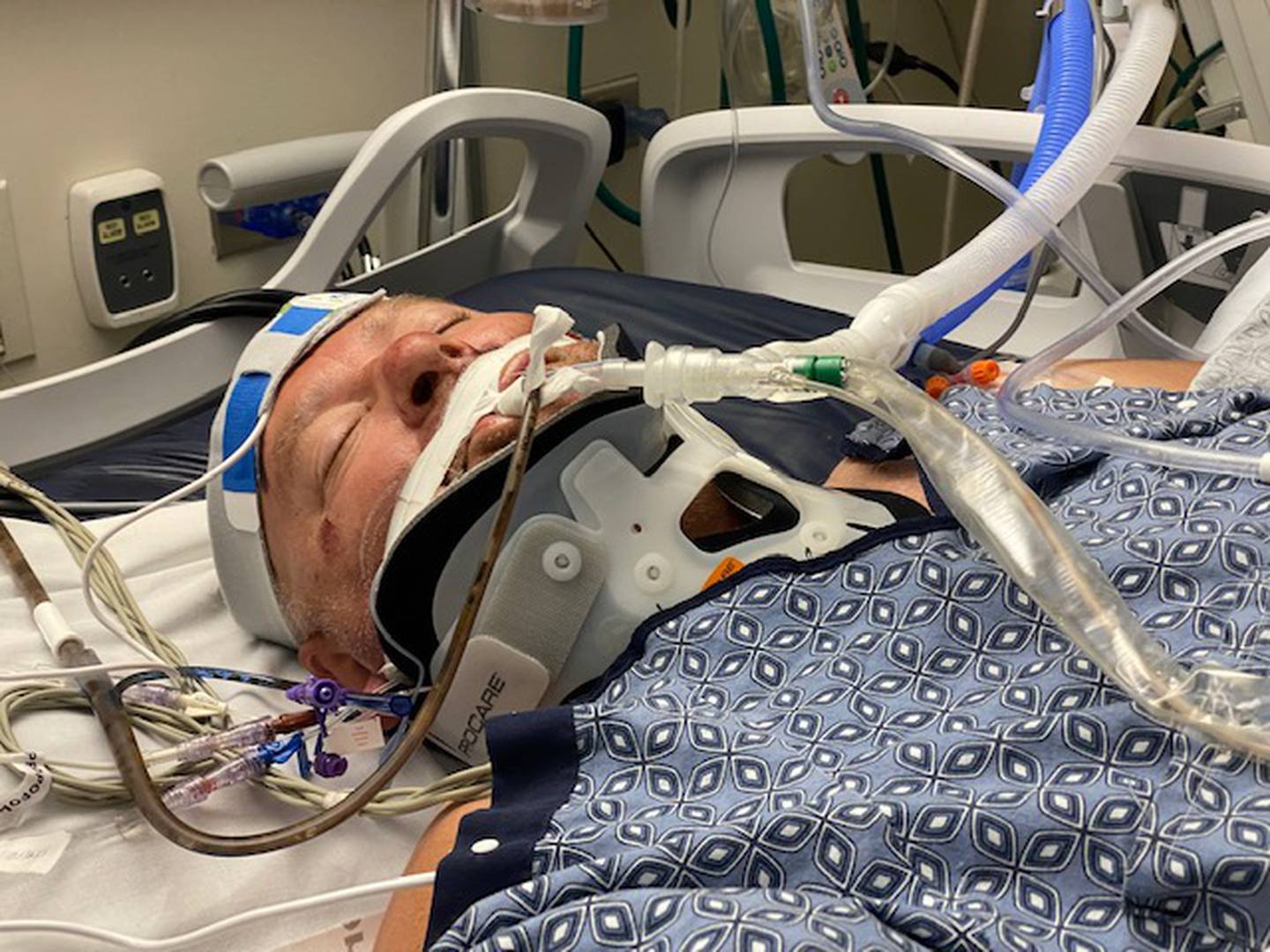 During Tim's eight-month hospital stay, he battled septic shock, heart arrhythmias, a perforated bowel that required two emergency surgeries, nerve damage, kidney issues, an infection in his gall bladder, diabetes and pneumonia, which put him on a ventilator.
So for the first time in Sean's life, he spent extended time with his father, especially after Tim moved to Thrive in Lisle for in-patient rehabilitation.
"He would do anything for his family," Sean said of Tim.
Now Sean was showing Tim he could, too.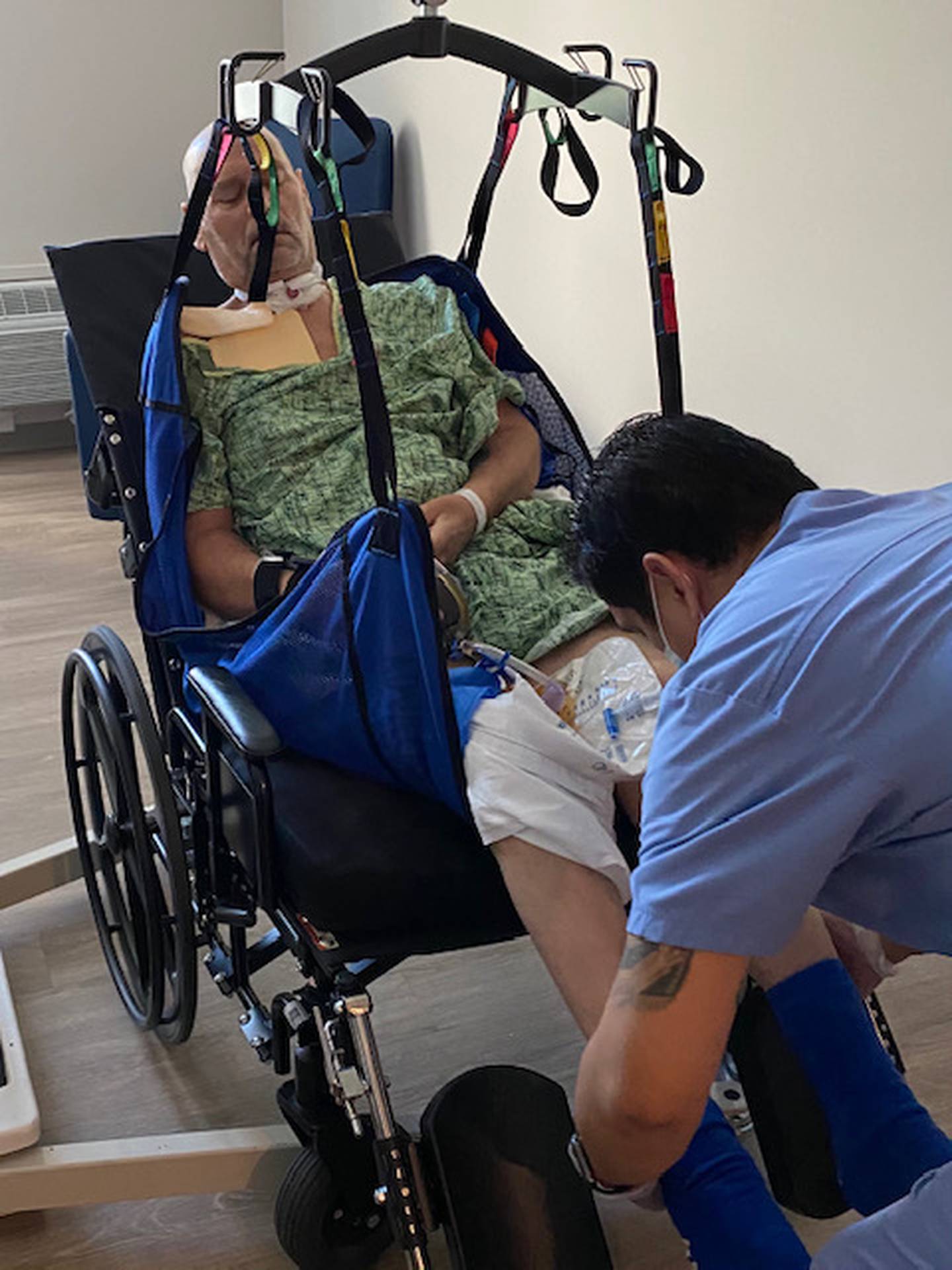 Putting the pieces back together
Tim and Sean bonded over TV football games. Tim shared stories of his past. Sean surprised Tim with his favorite chicken wings.
In February, Tim started therapy at Northwestern Medicine Marianjoy Rehabilitation Hospital in Wheaton; in March, he finally came home. Tim still receives therapy three times a week at Marianjoy, and Sean drives him, they said.
"And he gives me encouragement during my therapy," Tim added.
Before Tim's therapy at Marianjoy, Tim required someone "to do everything for him," including washing his face and brushing his teeth, Sean said.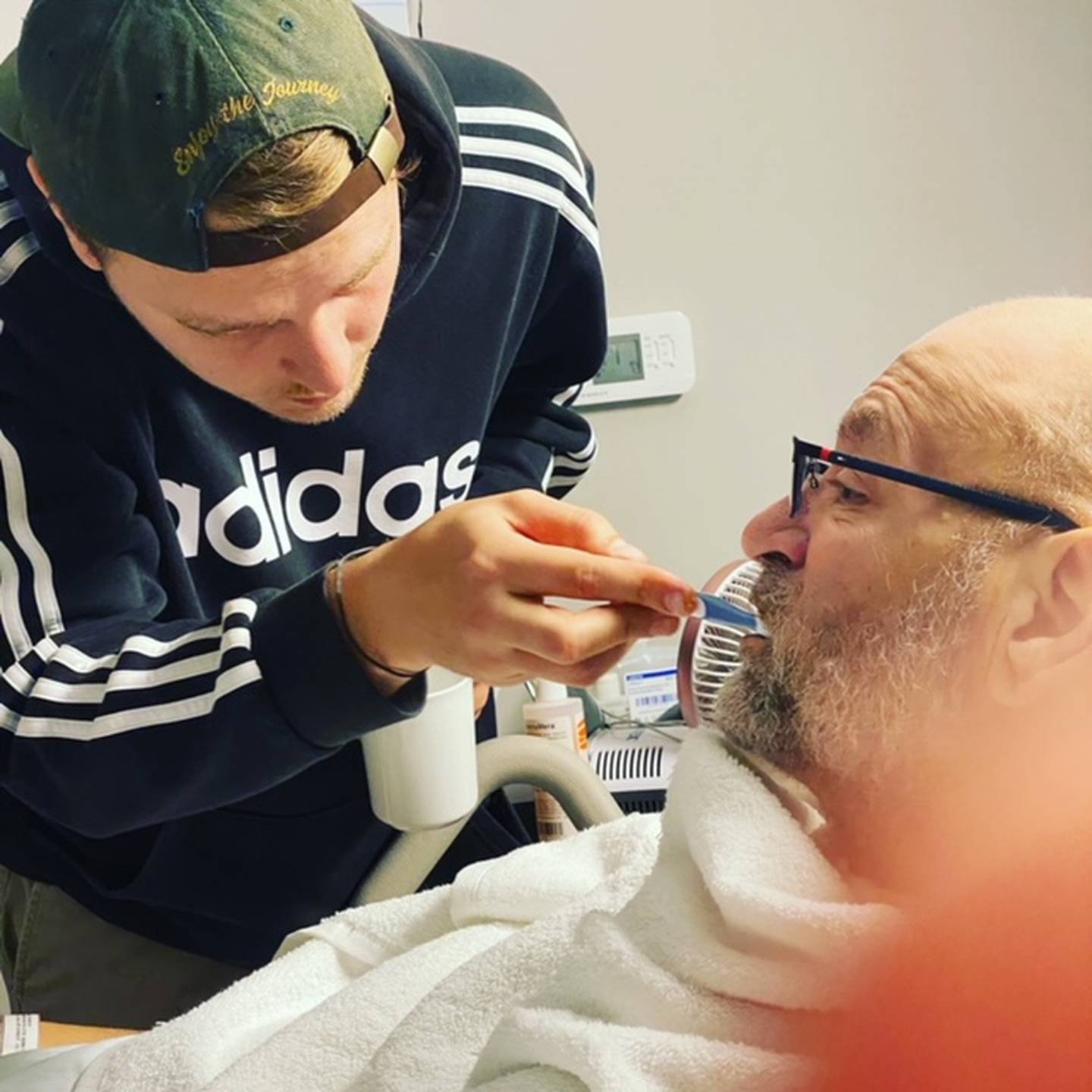 But Marianjoy "has been pushing him hard" and Tim has graduated from a walker to a cane for short distances and is gradually assuming some of his personal care, Sean said.
"He gets me up in the morning and helps me get ready – I've got to wear a brace on my leg," Tim said. "And we get breakfast going and plan out the day."
Tim said he likes watching Sean as he tackles miscellaneous projects or tends the family's flower and vegetable gardens, even though Tim himself can't bend to help, he said.
"I get my enjoyment from watching the plants grow," Tim said.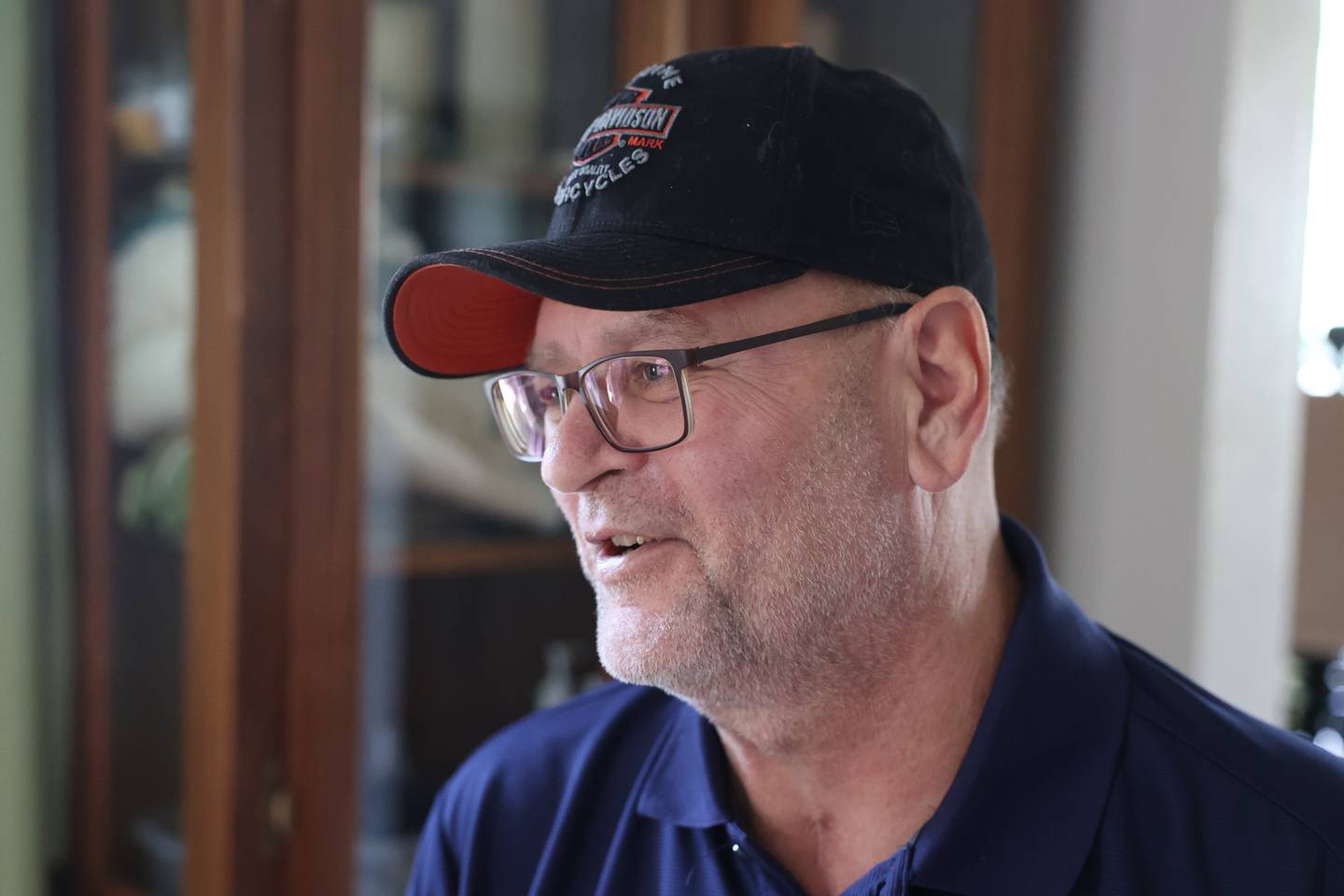 Sean recently planted 100 sunflower seedlings near the chapel at Marianjoy, as a "thank you" for helping his father and to give other patients hope.
"Some are going to be red, some are going to be purple and some are going to white," Sean said of the sunflowers. "It's going to be a colorful show, for sure."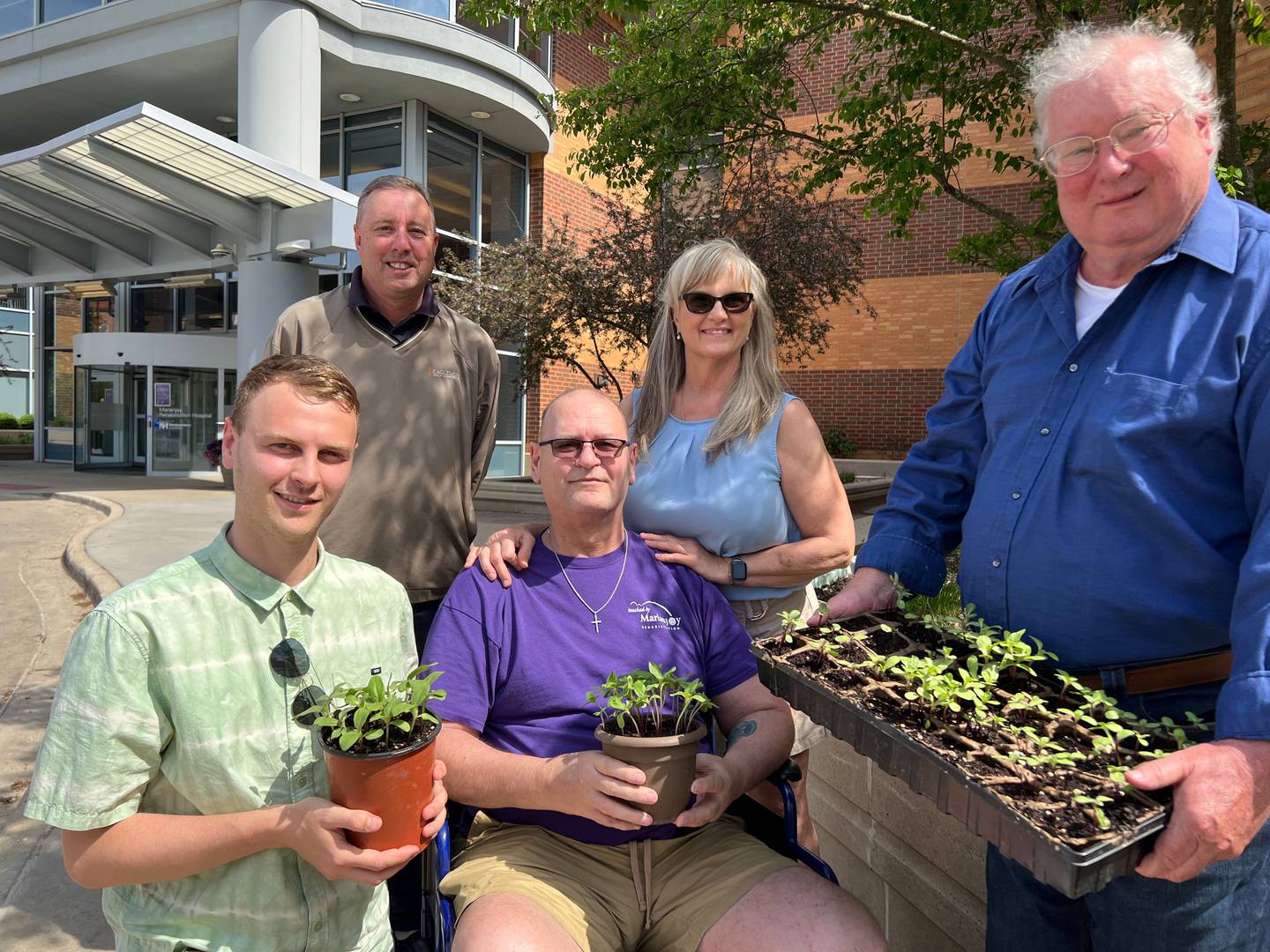 Sean said he's learned patience, determination and a "never give up" attitude from his father over this past year.
"I've learned not to dwell on yesterday – just to wake up each day and go for it," Sean said.
Tim said he's grateful to his wife, Joann Flannery, who "has been at my side through all this" and is "my rock," he said.
But Tim's also learned to respect his son, as Sean resists alcohol's "grip" on him, Tim said.
"I know every day is a fight for him, too," Tim said. "I know he still fights with his addiction every day. It's where I get a lot of my strength – from his strength, his battle, you know? We're both in this battle: my recovery and his recovery. Every day I get stronger. And every day, he gets stronger."