Editor's note: This is the third of a six-part story.
On June 15, Brian Papesh of Joliet received a call from the Army Repatriation Division.
The remains of his grandfather, Arthur Countryman, were just positively identified. Countryman was deemed missing in action in Germany's Hürtgen Forest during World War II.
Two of Countryman's daughters, Georgia Donisch, 85, of Plainfield; and Mary Papesh, 90, of Joliet, are still alive. They shared their childhood memories.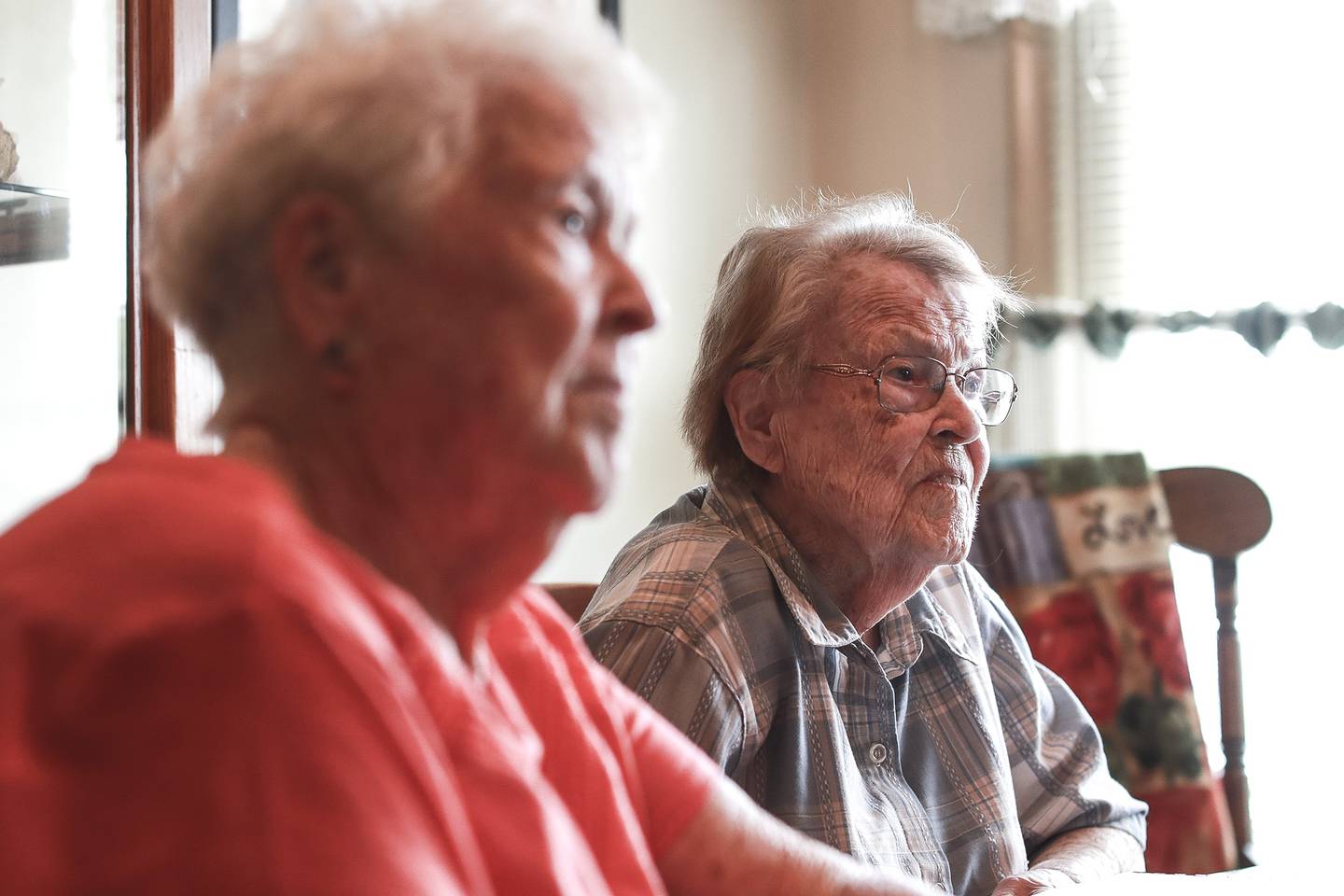 Donisch recalled how her father built their home. A person in town hired him to take down a house by hand and not damage anything. Then that person gave her father the leftover lumber.
One of Countryman's friends helped Countryman dig the basement and lay the foundation. She recalled them roping it off.
"He'd hold me over the hole and my dad would catch me," Donisch said. "I was about four or five years old. And dad would throw me up and laugh."
Donisch recalled her father painting and wallpapering their house – and how she and her brother got into the leftover paint and painted the inside of her grandfather's shed.
Mary said had some recollections, too.
"I remember that he was a really good father," Mary said. "And that he was there for me when I needed him."
Brian said Mary received the most letters. Eleanor was busy with work and helping care for the family, Brian surmised. Donisch and Arthur Earl were too young.
But Mary, at age 10, 11 and 12 during those years of her father's service, was just the right age, and she enjoyed writing, Brian said
"There are 13 different letters and postcards that came from 1941 to 1944," Brian said.
Brian said his mother Mary received one with a message for her mother Loretta, who worked at the Elwood Ordnance Plant. The message was, "Tell you mother, 'Thank you for the gift.'"
"He went on to say that he received a box of munitions. Printed on the side of the case was EOP – Elwood Ordnance Plant," Brian said. "He told his other comrades that, 'this was a gift from my wife who works at the munitions plant.'"
The later correspondence shows Countryman's weariness with the war and his yearning to come home. Brian said.
Donisch was 9 years old when she learned her father had been killed, she said. But time or her young age hasn't dimmed her memory.
"I remember every solitary thing that happened that day," Donisch said.