The Arnold P. Gold Foundation recently recognized Chad Kodiak, owner of KODOCARE Pharmacy in Joliet; Kimberly Gibson, a registered nurse and clinical placement coordinator for the University of St. Francis' Leach College of Nursing in Joliet; and Annette Mattea, USF's associate dean of undergraduate nursing and associate professor.
They are just three of 100 people who were named the 2021 Champions of Humanistic Care by the foundation. That same foundation also recognized Dr. Anthony Fauci, director of the National Institute of Allergy and Infectious Diseases and chief medical advisor to President Biden, as one of three National Humanism in Medicine Medal recipients.
Gold, a world-renowned pediatric neurologist at Columbia University's College of Physicians and Surgeons, his wife Sandra Gold and colleagues at Columbia started the foundation in 1988 "to nurture and preserve the tradition of the caring physician."
How Kodiak, Gibson and Mattea came to receive such a prestigious award started long before the COVID-19 pandemic.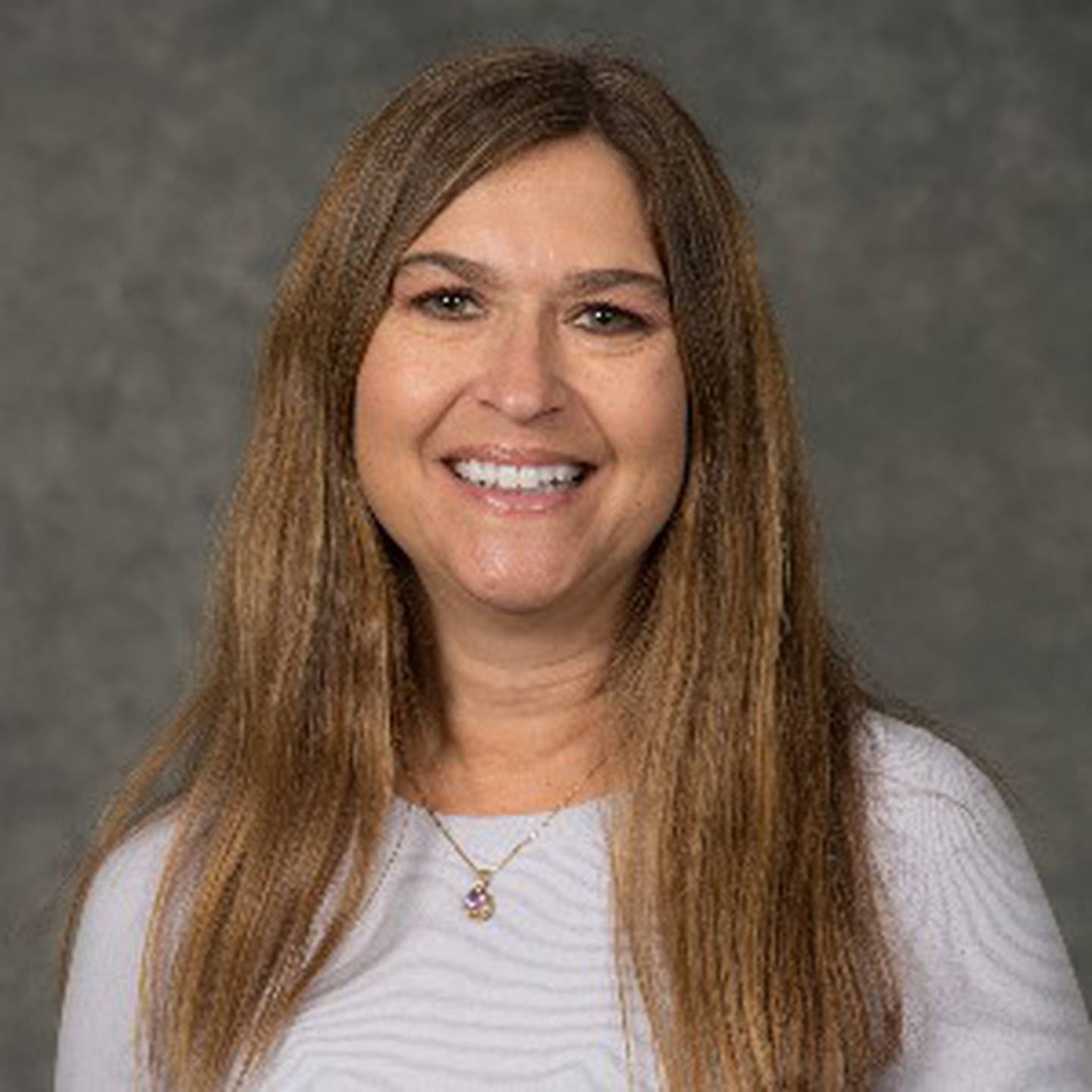 A vaccine provider for 20 years
Kodiak, the second generation CEO of the pharmacy that began in 1969, said he believes in preventing disease rather than simply helping to treat it. So he's always tried to make managing illness as simple as possible for his clients.
For instance, Kodiak said he offers what he calls compliance packages or KODOPAKS. This is a four-week supply of all the medications patients take (prescriptions, over-the-counter and vitamins) that are packaged and sorted by date and time.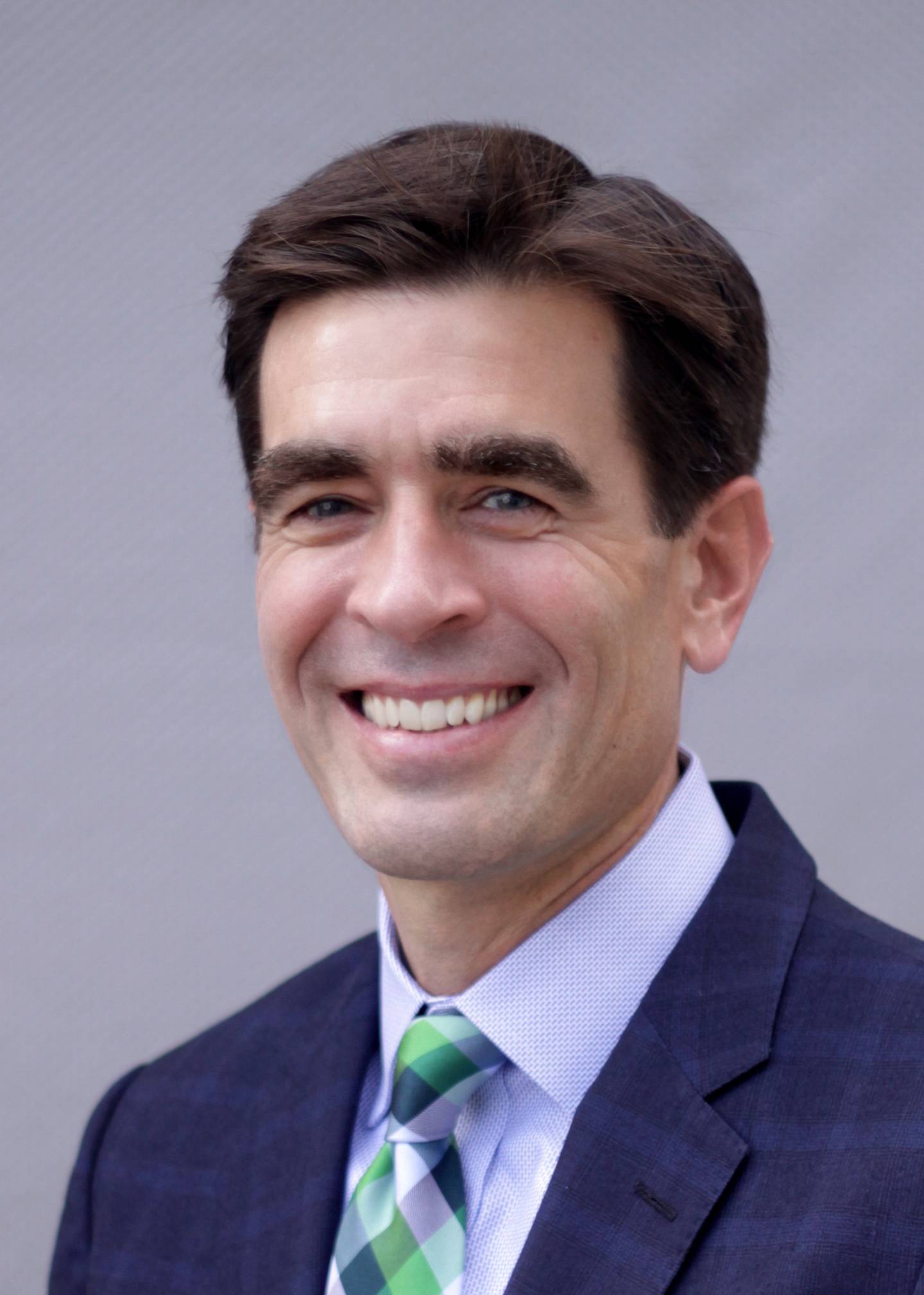 As part of that preventative philosophy, Kodiak said he also has a "passion" for vaccines, such as flu, pneumonia, tetanus and shingles, and started offering them at his pharmacy more than 20 years ago.
The fact that a shot or two can prevent severe illness and death is "mindboggling" to him, Kodiak said. He feels that the best diabetes medicine might only prevent severe disease, he said. And the best heart medicine might only delay the time a patient will need more, he added.
So naturally Kodiak wanted to offer COVID-19 vaccines once they came to Will County on Dec. 16 and KODOCARE Pharmacy was one of the first pharmacies in the U.S. to give them, he said.
Pfizer vaccine comes to Will County
But to provide these vaccines, Illinois had some requirements. The first step for all vaccine providers was to enroll in the Illinois Comprehensive Automated Immunization Registry Exchange (I-CARE) program, which Kodiak already had previously done.
"It takes a while to become an I-Care provider," Katie Weber, the emergency response coordinator for the Will County Health Department, said. "You've got to get into I-Care and then sign paperwork for being a COVID vaccine provider. You have to show you have the storage for it. So it's not something that's always done."
Part of the challenge in getting people vaccinated in those first weeks was that patients in long-term care were part of a federal program for onsite vaccinations but group homes for the developmentally disabled were not, Weber and Kodiak said. However, KODOCARE pharmacy already had those partnerships in place, Weber and Kodiak said.
In the meantime, the state of Illinois periodically sent lists to Weber of I-Care providers.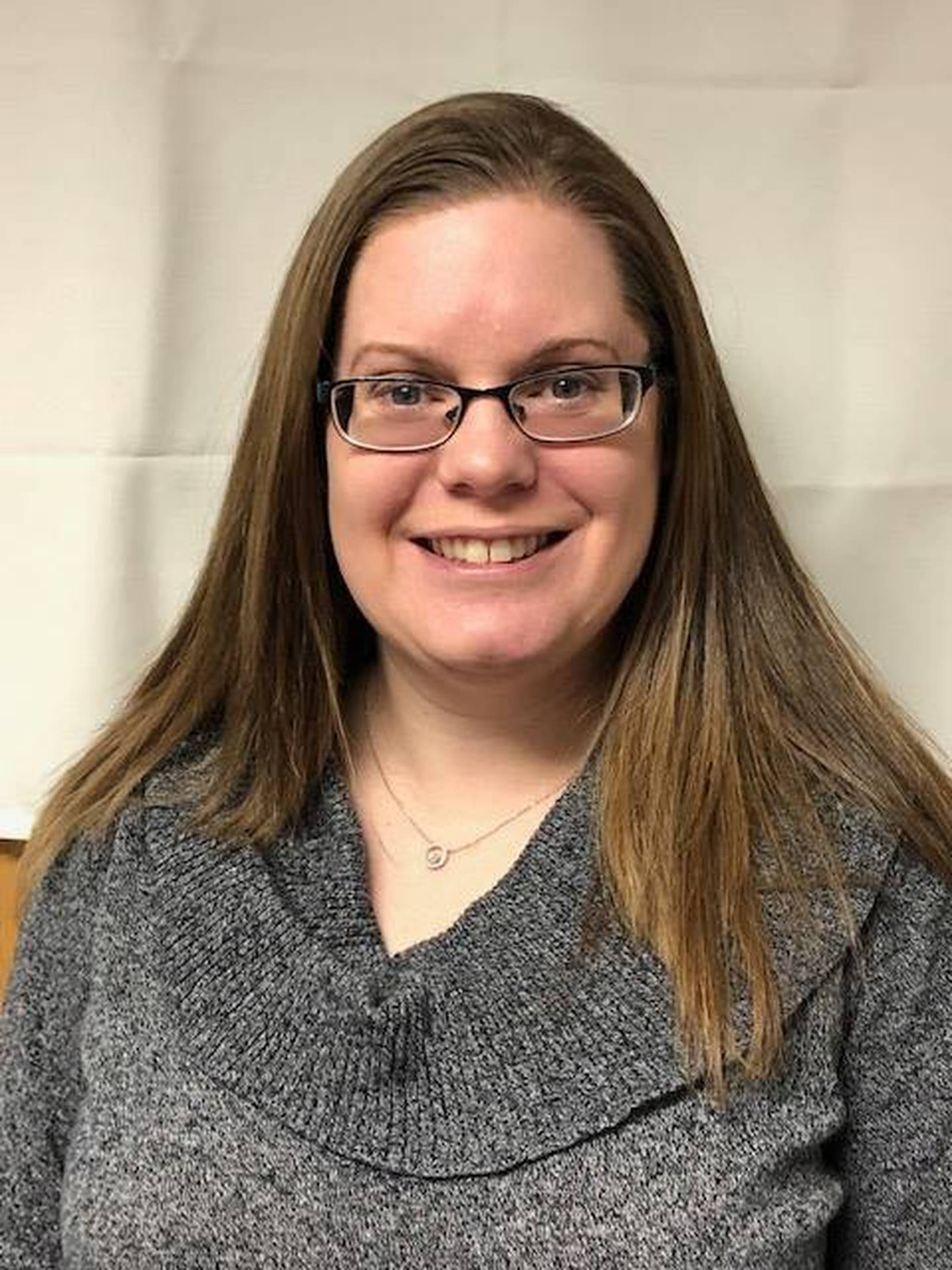 Weber couldn't remember if she contacted Kodiak or if he contacted her. But she recalled telling him, "We have the vaccine. And if you're ready to get the vaccine, we can get it to you right away."
Kodiak said he talked to the health department on Jan. 4, picked up vaccines on Jan. 5.
"Within seven days we had given almost 3,000 doses, which was close to 20 percent of all the doses given in Will County," Kodiak said.
Because KODOCARE is an independent pharmacy, Kodiak said he didn't have the extra approval steps that pharmacy store chains might have to take. But he did need space to vaccinate people.
So Kodiak said he "moved some desks around" in an unused area of the pharmacy and "put up a couple of clipboards so people could sign consent forms."
"Within a few hours, we had space set up to do vaccinations," Kodiak said.
Kodiak praised his staff who willingly and enthusiastically went with the plan. Kodiak said their comments included, "I can't think of anything better we could do with our time" and "This is something we need to do today."
KODOCARE has since now given more than 30,000 COVID-19 vaccines, he said – and Kodiak is far from calling it quits.
But before Kodiak could start, he had to overcome two challenges: obtaining cold storage for the Pfizer vaccine and finding people to help administer it.
A 'serendipitous' arrangement
Around the same time, the University of St. Francis was also wondering how it could "help get the vaccine out and get as many people protected as possible," Gibson said.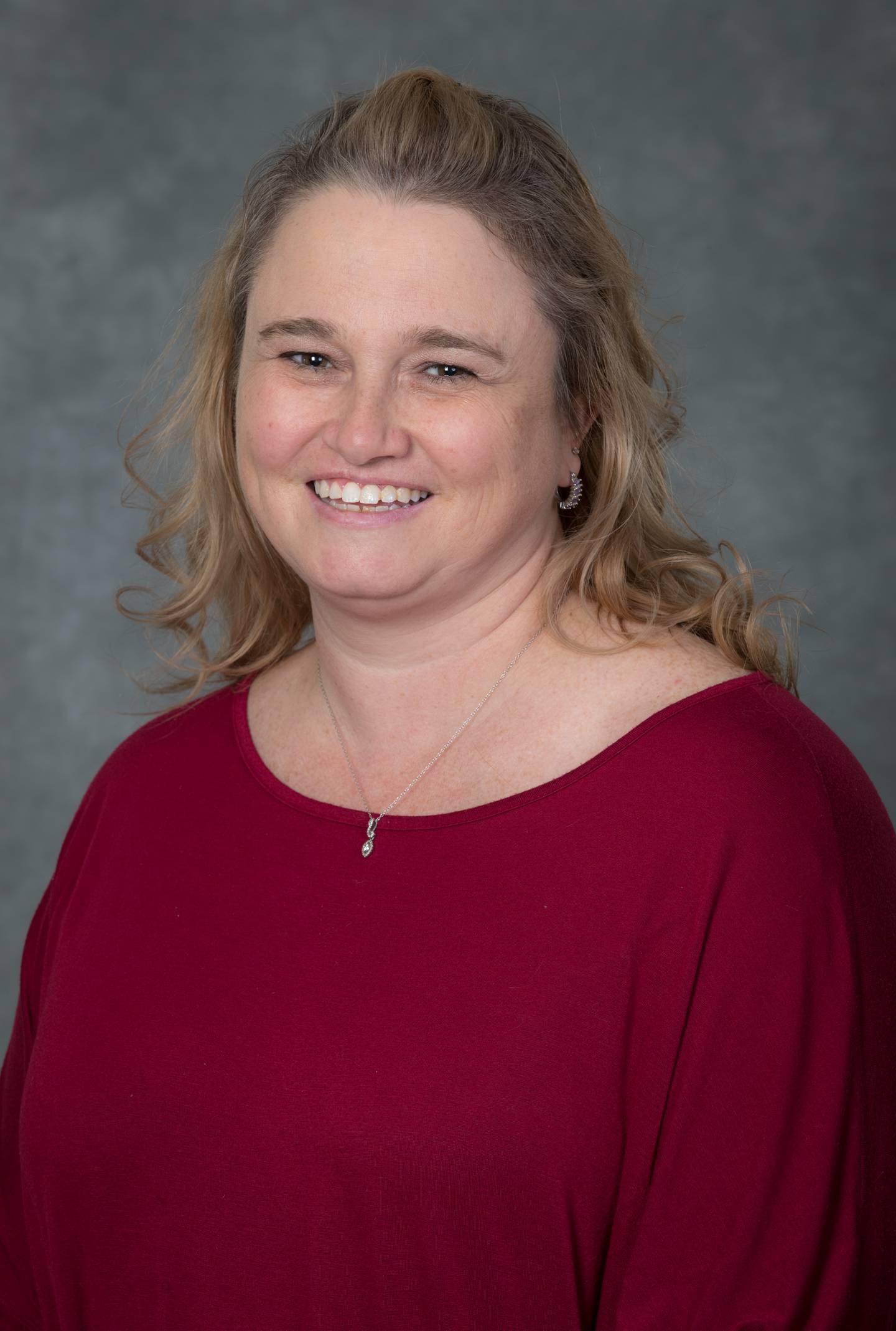 Gibson was part of a brainstorming session that included Mattea, Ebere Ume, dean of USF's Leach College of Nursing at the time, and Phyllis Peterson, campus nurse. Ume was the one who had nominated Kodiak, Gibson and Mattea for the award, Gibson said.
"Phyllis put us in touch with Chad," Gibson said. "And everything took off from there."
Sister Mary Elizabeth Imler, USF's vice president for mission integration and ministry, said USF is a "welcoming community of learners" that stresses service and leadership and felt USF could help make an impact in getting people vaccinated.
"We wanted to do it as a community and for the community. That's core to who we are," Imler said. "Any way our service could benefit the town we serve is a win-win for all of us."
But how it all came together is a bit "serendipitous," Imler said.
First, USF had student nurses who needed to do their clinicals, but COVID mitigations had impeded it, she said. So helping to vaccinate patients would benefit the nurses, too – once they were vaccinated, she added.
"We believe in the science and vaccination is a very positive thing," Imler said. "We just wanted to help move the needle."
USF actually helped move a lot of needles. Gibson estimated that the USF nursing students have vaccinated more than 20,000 people.
But what about the cold storage to store the vaccines? It turns out USF could help with that, too.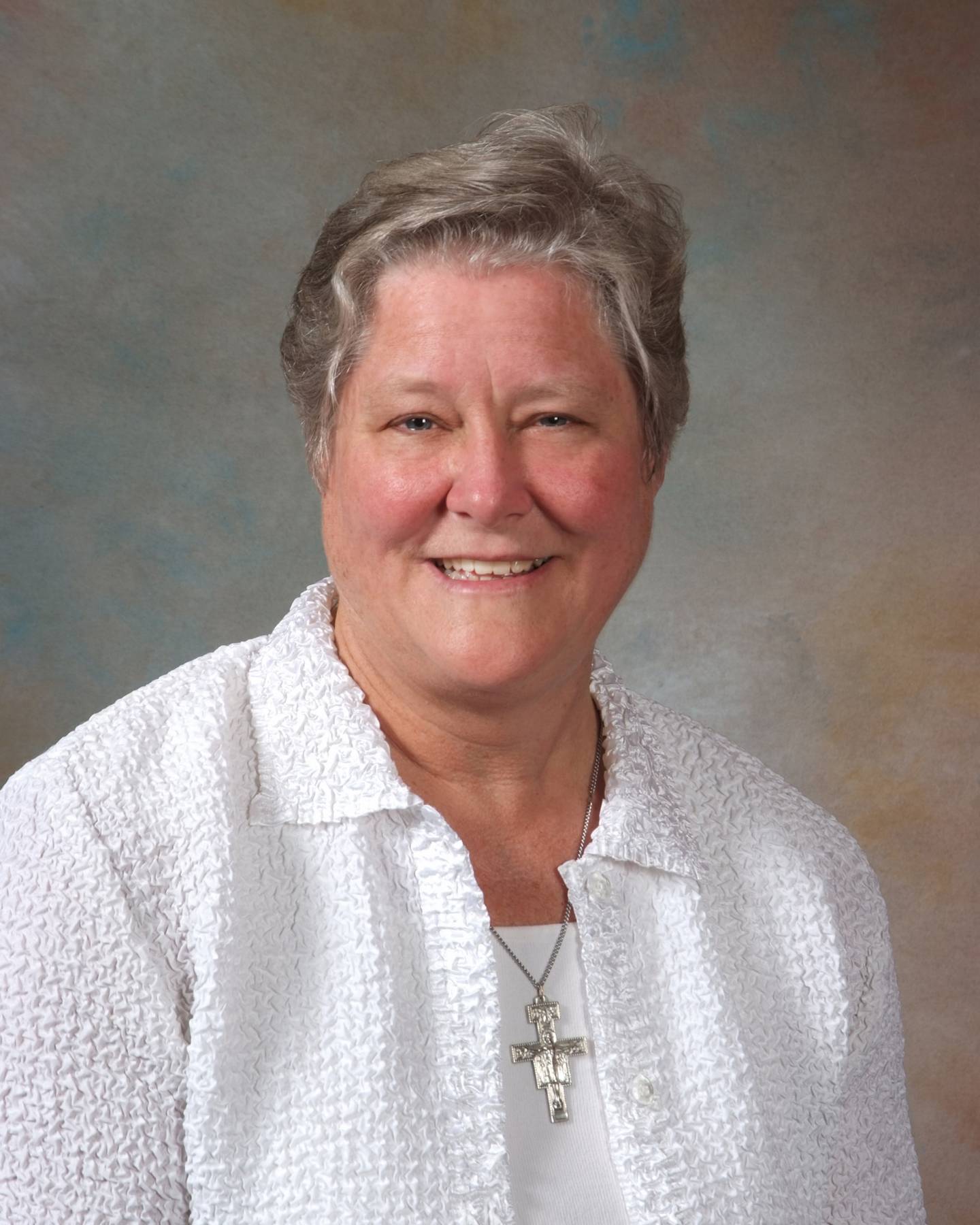 "We had just happened to open up our brand new science center," Imler said. "And we had these deep freezers in place because our anatomy classes still uses the cadavers, so we need the cold freezers for that. One thing led to another."
Kodiak said USF let him store in the Pfizer vaccine in its second, backup freezer.
Getting people vaccinated – and forming more community partnerships
Gibson recalled one of her first conversations with Kodiak. He was trying to "vaccinate as many people as possible" and wanted to know "how many nurses can you give me?"
"Our first clinic that we ever did with him was vaccinating residents from Trinity Services at their location in New Lenox," Gibson said. "We did almost 1,000 vaccinations that first day in eight hours."
The number of nursing students who participated in the clinics varied by its size. A small clinic might only require 10 students while a larger one could use 20, Gibson said.
The clinics were extremely valuable for the nursing students because many nurses never give a vaccine or participate in community nursing, Gibson said. Staff, former students and former faculty all volunteered their time, too, Gibson said.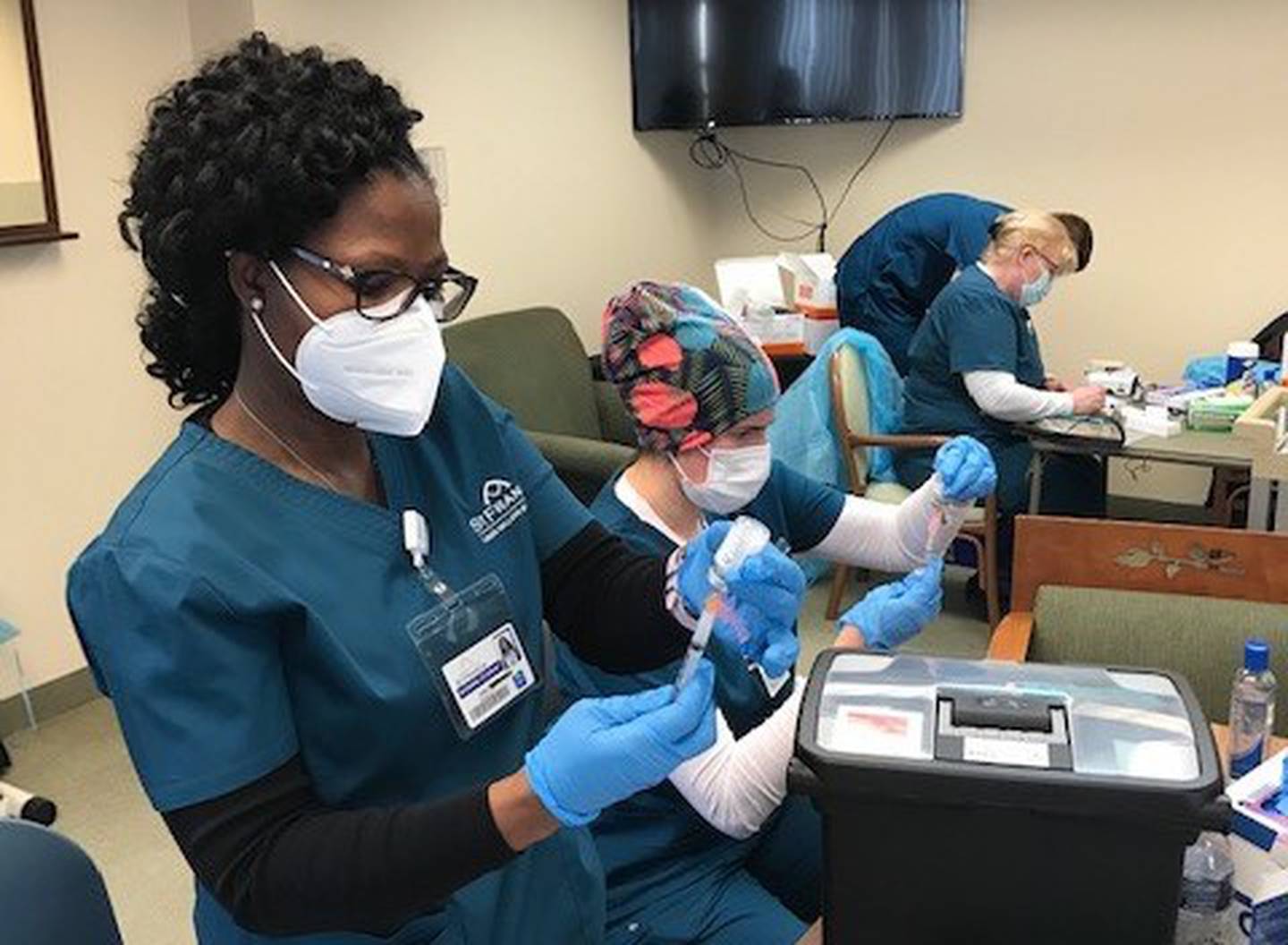 Clients at Joshua Arms Senior Residences and Cornerstone Services, both in Joliet, were also vaccinated at these clinics, according to a Feb. 14 Herald-News story.
Both Gibson and Kodiak said they learned from each clinic and gradually streamlined their processes. Kodiak said vaccinating people with special needs came with its own challenges.
For instance, many of these clients missed socializing in 2020 and some needed touch to remain calm, he said. So volunteers had to learn how to meet those needs while maintaining COVID-19 guidelines. No one wanted the clinic to become a "super spreader event," Kodiak said.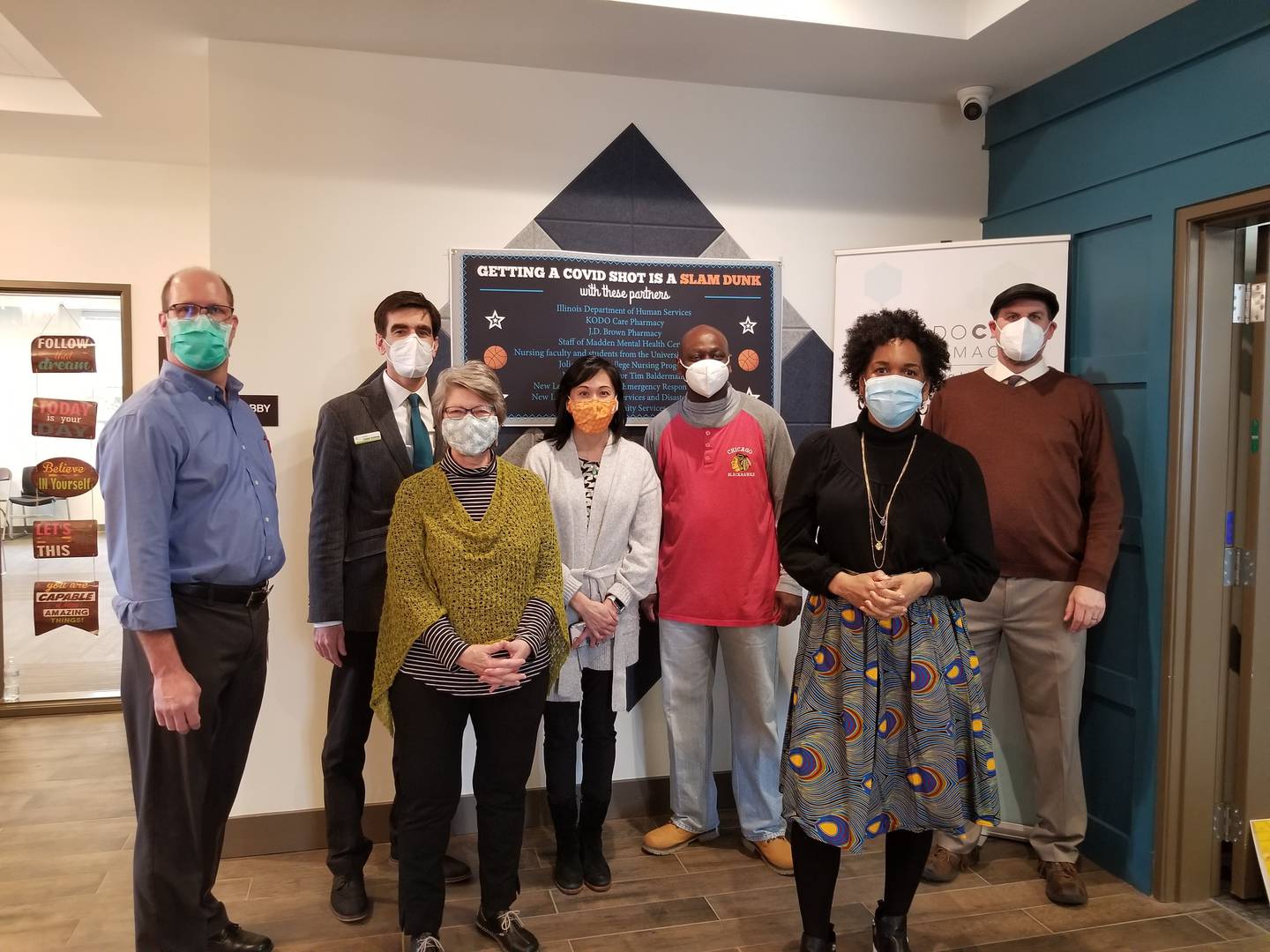 Weber said the health department also partnered with the nursing departments at Joliet Junior College, Lewis University in Romeoville and Rasmussen University in Romeoville.
Oftentimes students rotated through the different stations at these vaccine clinics, Weber said. This way, they all learned how to prepare the vaccine, to "draw it up," deliver it and monitor for adverse reactions, she added.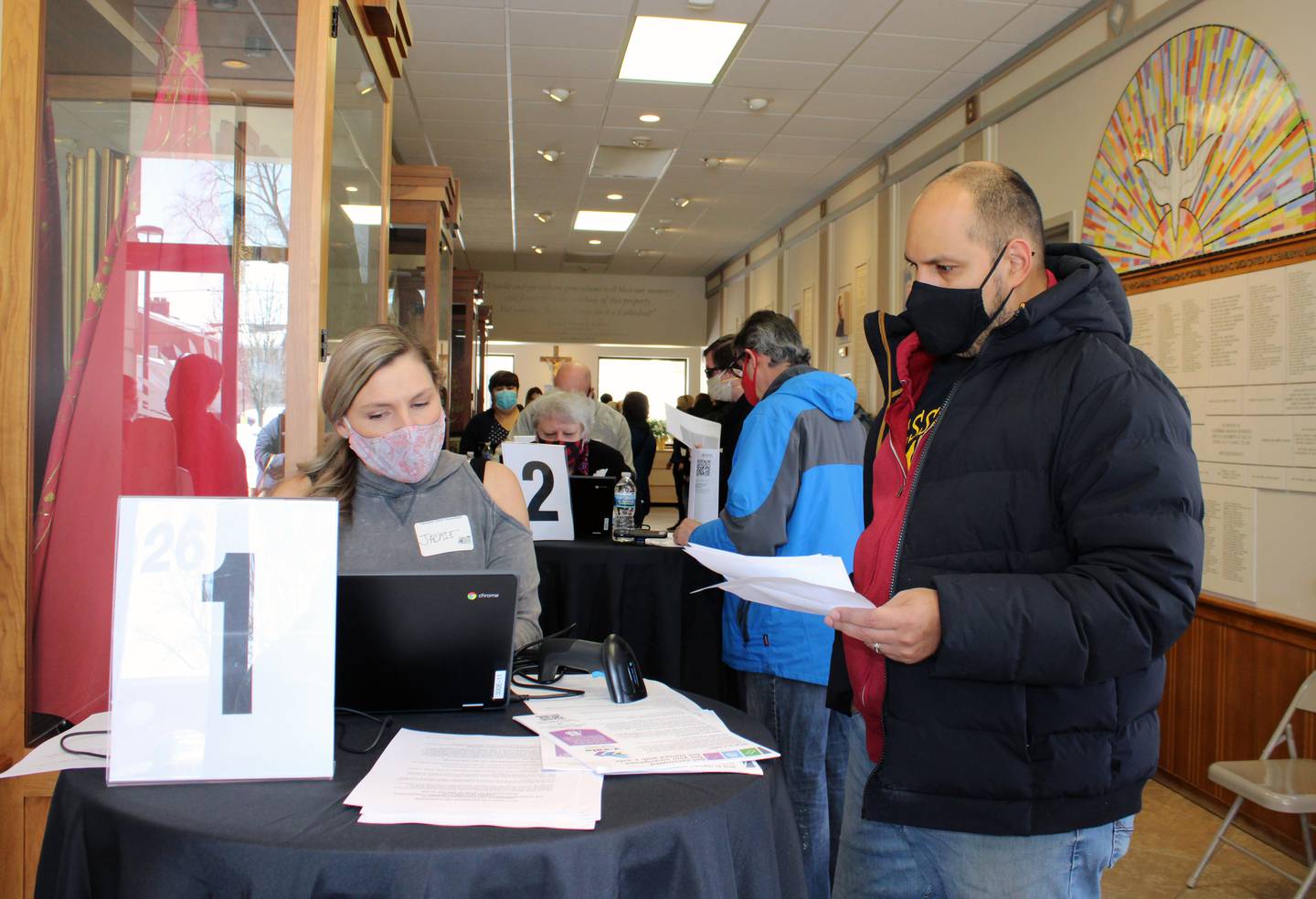 "All the nursing students were so eager to jump in wherever they were needed, which has been awesome," Weber said.
Over time, other independent pharmacies also began carrying the COVID-19 vaccine, such as J.D. Brown in Joliet, which offers Moderna. Even so, Weber said she always appreciated KODOCARE's willingness to "jump onboard when needed."
"I knew if I was struggling with too many requests coming in, I could call and say, 'Hey, this is what I have,'" Weber said. "If they were booked, we worked around that. They were always honest with us."
All 3 vaccines and current vaccination plans
Over the past few months, Kodiak said he's also helped out at clinics at schools and workplaces, ensuring staff on all three shifts who wanted a vaccine received one, he said.
KODOCARE Pharmacy and the University of St. Francis also partnered with the Diocese of Joliet to vaccinate its staff, according to a March 11 Herald-News story.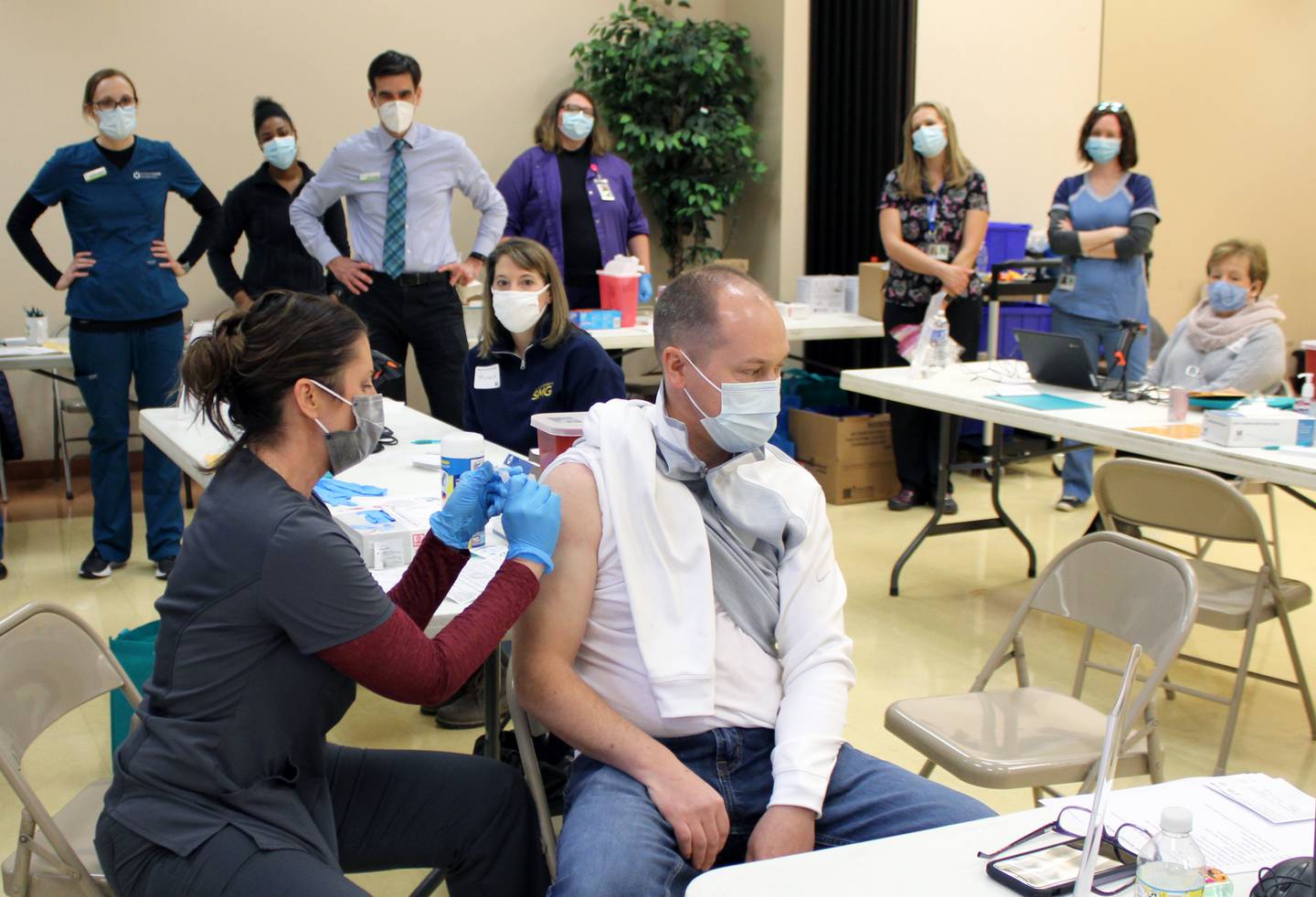 KODOCARE now offers all three FDA-approved vaccines: Pfizer (ages 12 and up), Moderna and Janssen, Kodiak said. People can make an appointment or simply receive the vaccine by walking into the pharmacy or pulling up to the curb, Kodiak said. A representative will visit the homes of people who can't get out, he added.
Even with the rise of the Delta variant – and now the Delta plus variant – Kodiak feels it is not too late to get vaccinated.
"Anyone who has questions, please ask them," Kodiak said.
Kodiak said his biggest concern for him and other health professionals is that the COVID variants will learn to evade "everything we throw at them."
"It's what keeps us up at night," Kodiak said. "So please, please, please get vaccinated."