Our family recently received some coupons for Vita Bella Pizza in Plainfield.
We had never heard of Vita Bella and assumed we would order pizza. But once we saw the wide variety of choices on the menu, we actually didn't order pizza at all.
For starters, we ordered the dough nuggets for $4.99 (a half order costs $2.99). These were covered with powdered sugar and served with cream cheese frosting on the side for dipping. We quickly devoured them while standing around the island in our kitchen before we opened up the other food. They were that good.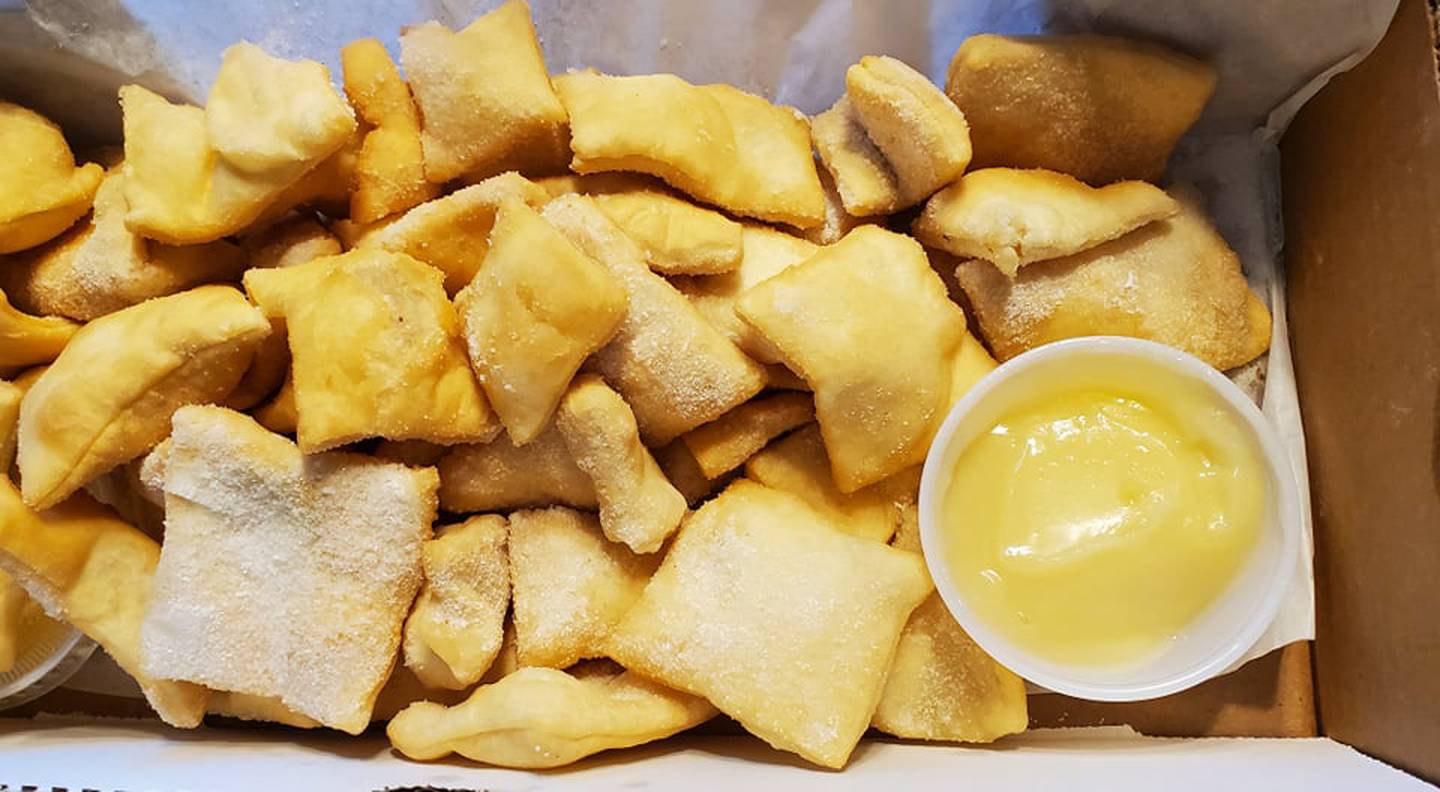 The spinach and tomato garlic bread topped with melted mozzarella for $5.99 had a taste reminiscent of bruschetta. We liked it.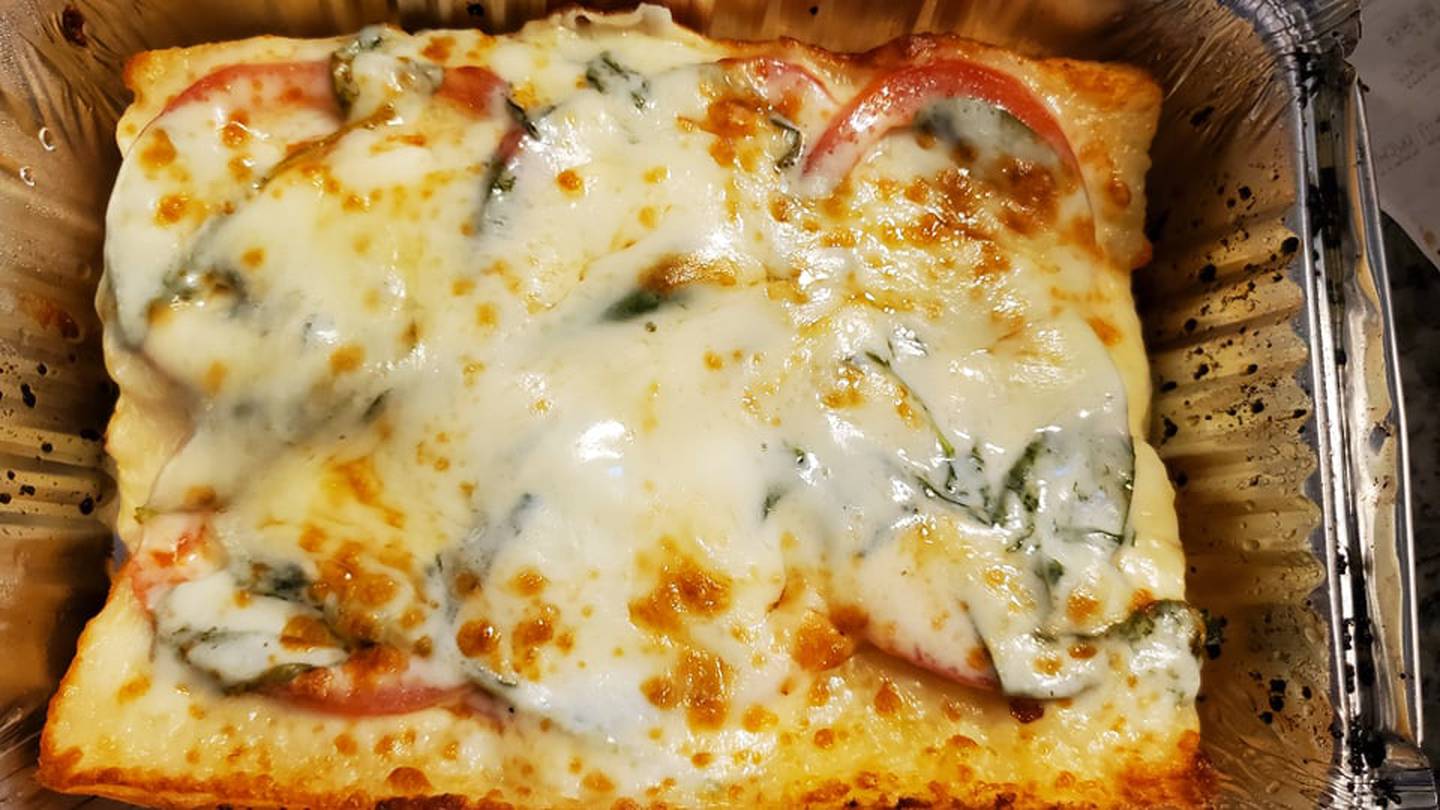 The Caprese salad for $7.99 was outstanding and worth every bit of the price. It had sliced tomatoes, fresh mozzarella and mixed greens, topped with julienned basil, extra-virgin olive oil and balsamic glaze. The marriage of flavors was delectable, and it probably tastes just as good the next day - I would know had I left any for the next day.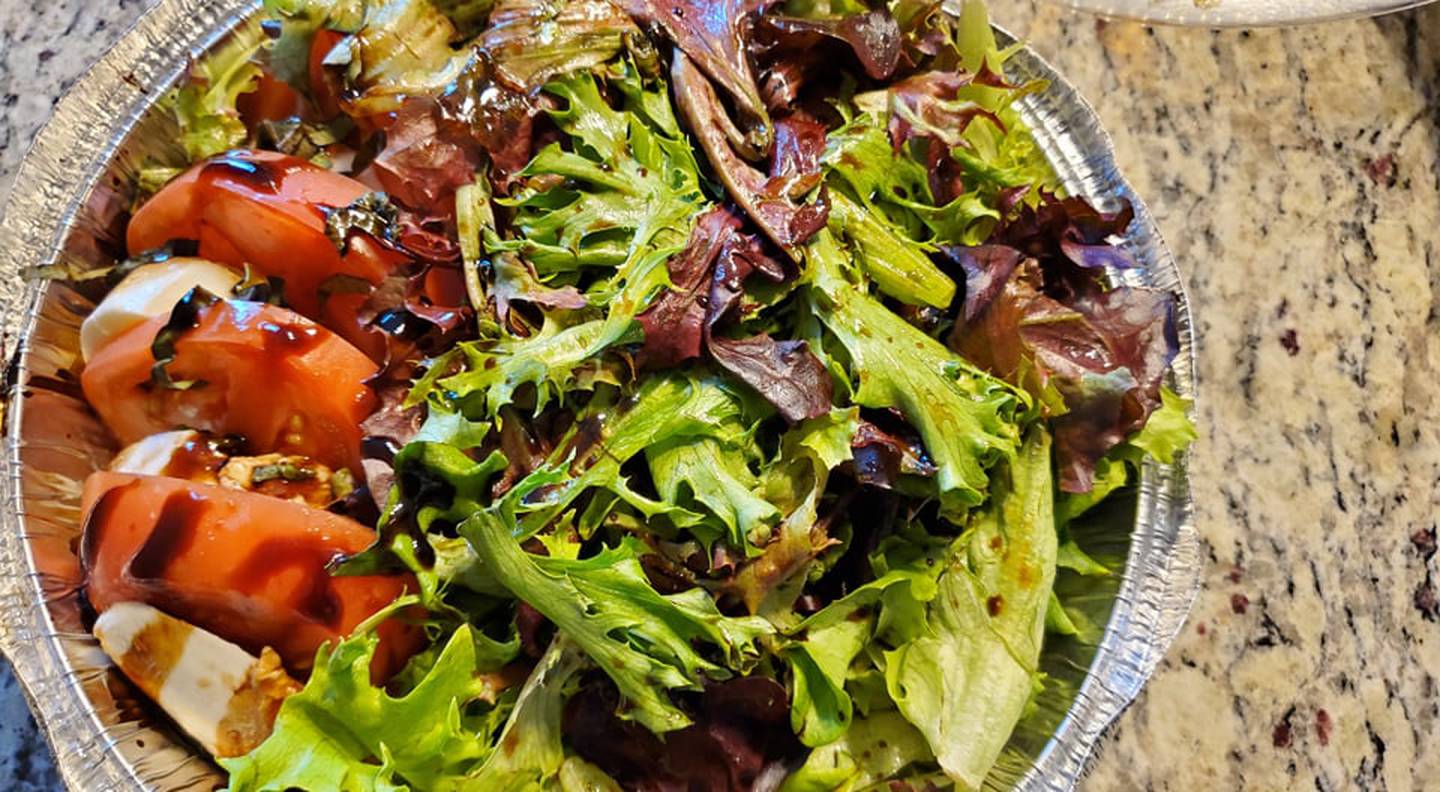 The cheesy beef featured cooked Italian beef on fresh French bread smothered with mozzarella cheese for $8.99. It came hot, tender and full of cheese.
For the kids, we ordered cheese ravioli for $10.99 with no sauce. This came with a side order of garlic bread. I tried one of the ravioli. They tasted homemade and reheated well the next day. The garlic bread was crunchy on the outside and soft in the middle. The kids ate it all.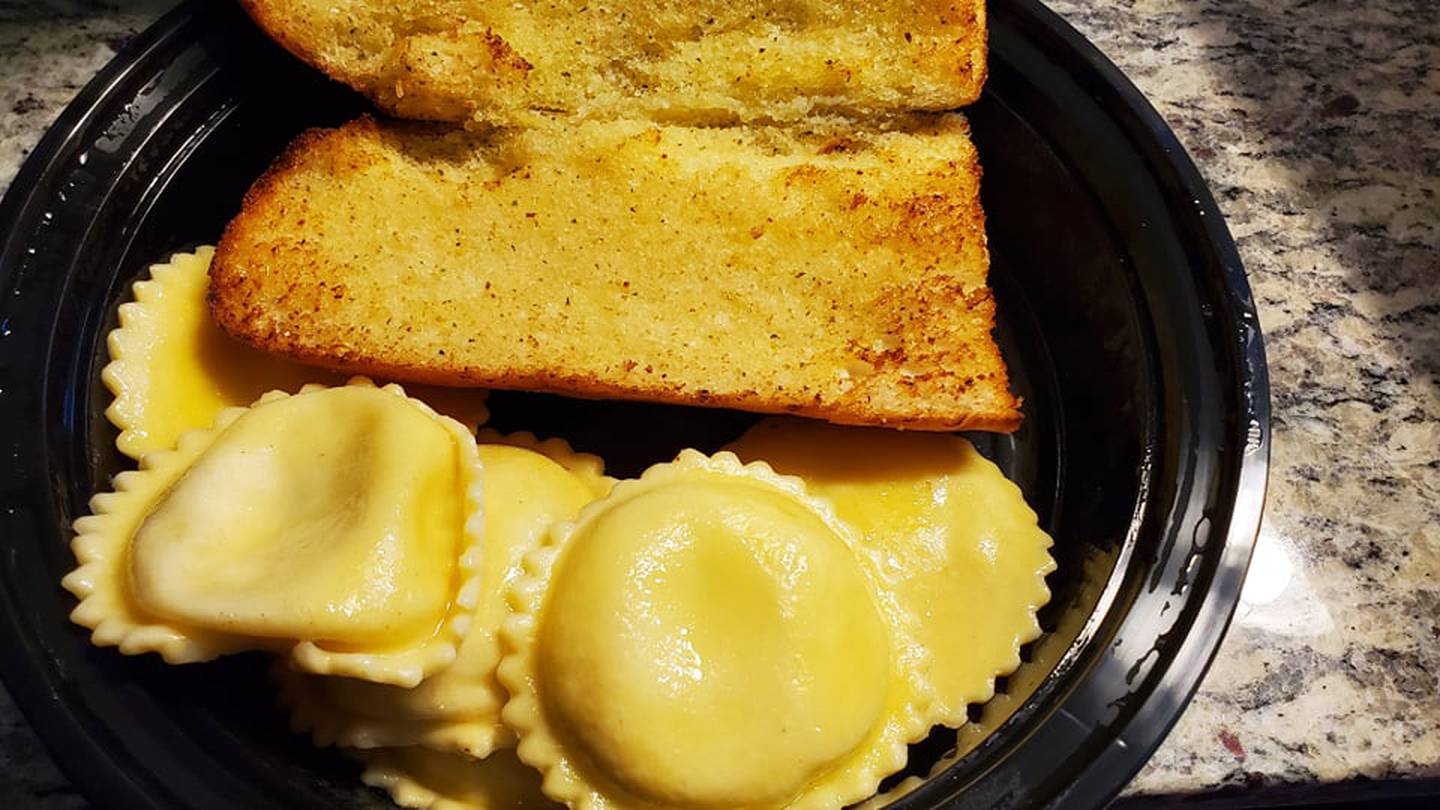 We also ordered chicken tenders (six pieces) for $8.49. These came hot, crunchy on the outside, tender on the inside, and with ranch or barbecue for dipping.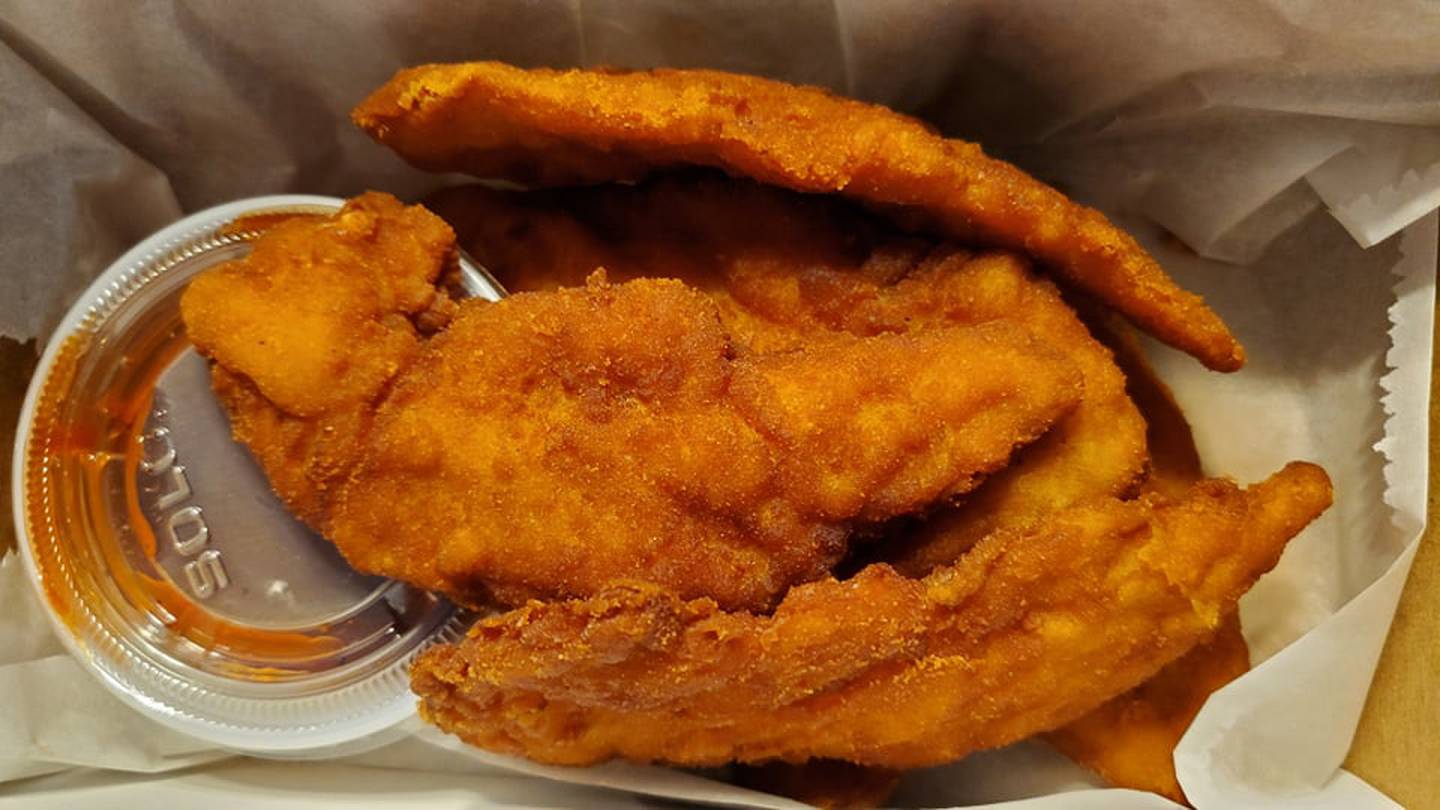 The calzone, made with fresh cheese, cost $8.49 plus $1.75 for each extra ingredient. The crust was "nice and chewy," my friend who ordered it said, with plenty of sausage and pepperoni.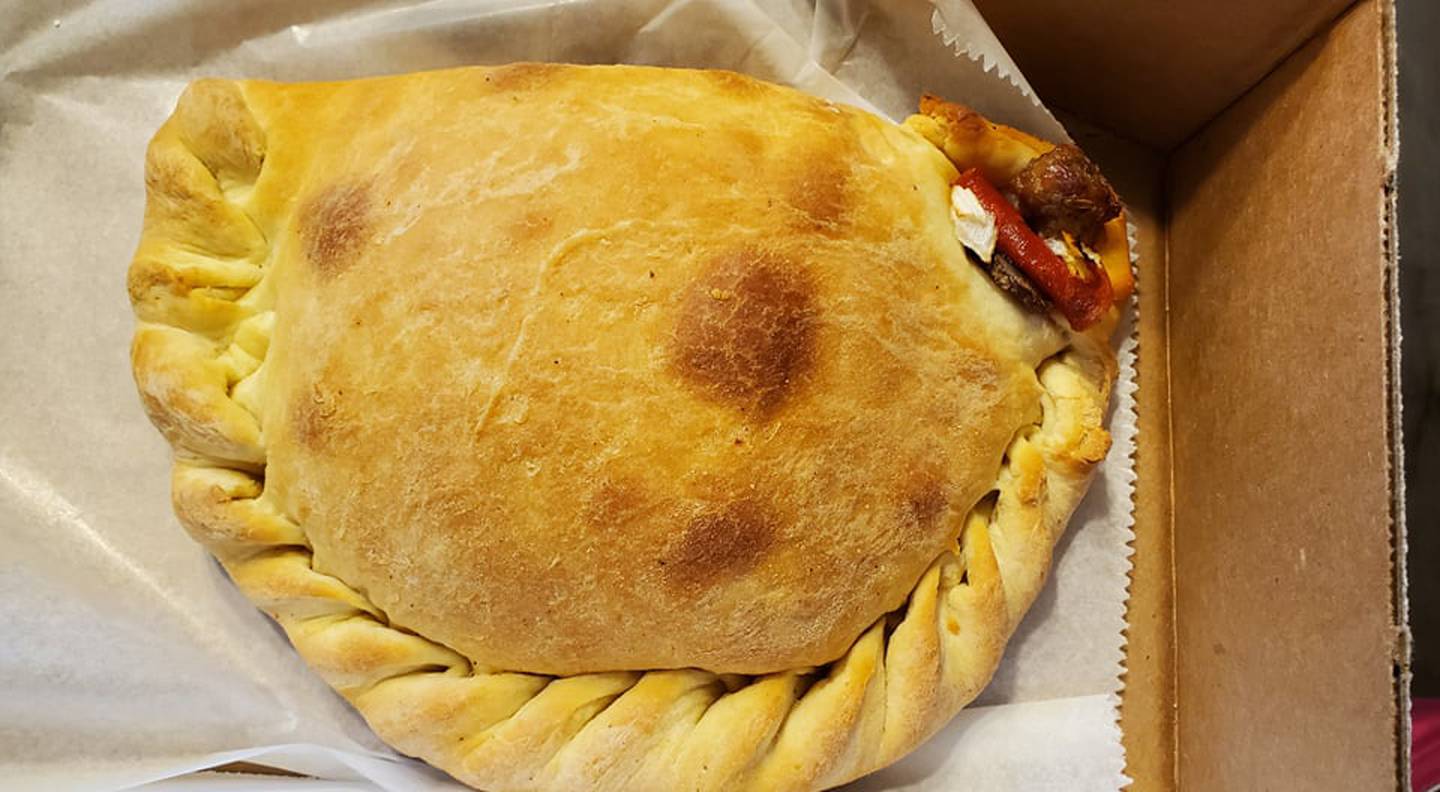 The portion size was so generous, this person planned to have it for lunch the next day. But he got so distracted by the cannoli, he forgot to put it away.
The cannoli order for $3.99 came with two pieces. This is a crisp Italian pastry shell filled with ricotta, cream cheese and chocolate chips, topped with pistachio nuts. They had a nice crunchy shell and were not overly sweet. The chocolate chips were not just sprinkled on the sides, but were incorporated throughout the filling, which was a nice touch.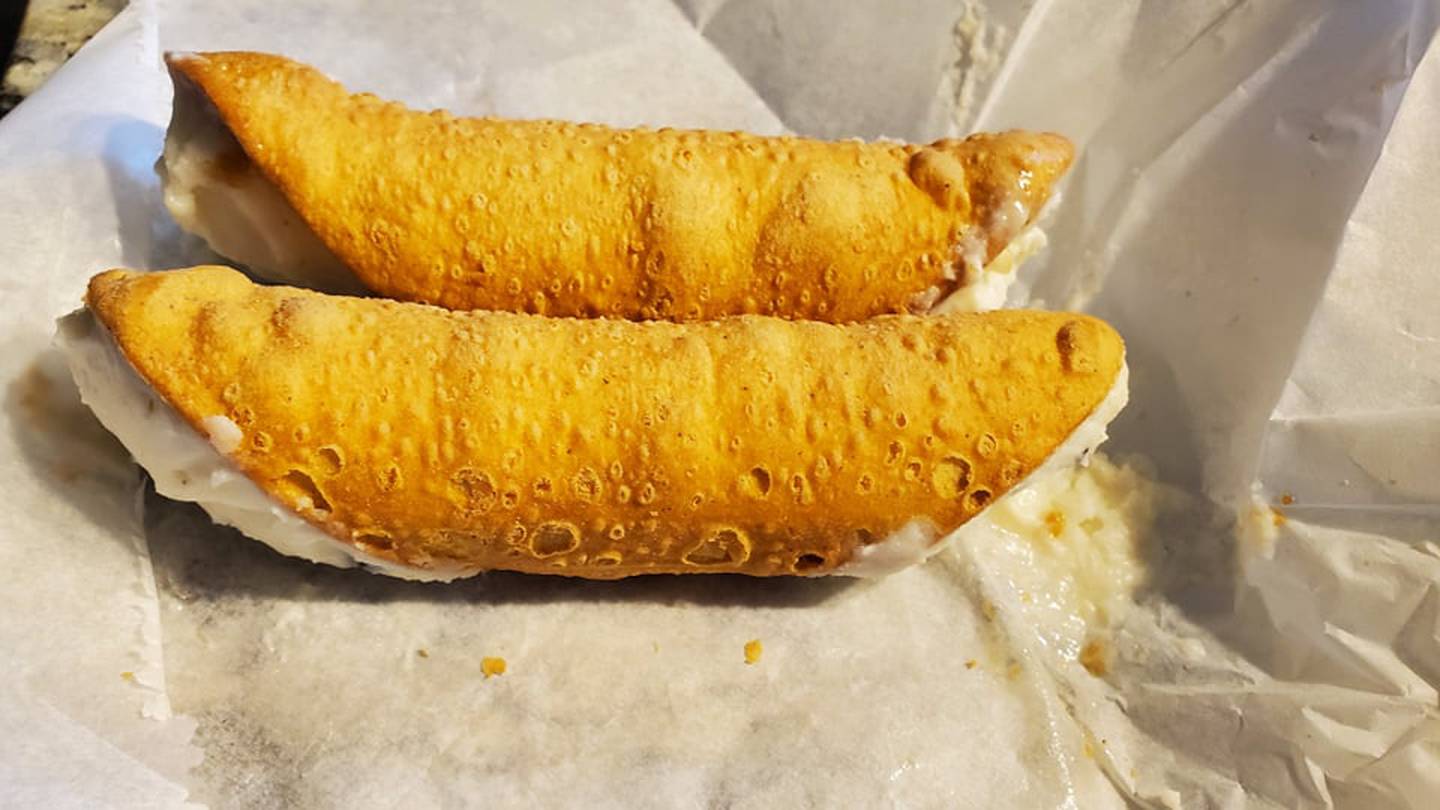 We will definitely order food from Vita Bella Pizza again.
• The Mystery Diner is an employee at Shaw Media. The diner's identity is not revealed to restaurant staff when ordering or picking up the food. If the Mystery Diner cannot recommend the establishment, we will not publish a story.
IF YOU GO
WHAT: Vita Bella Pizza
WHERE: 2215 S. Route 59 and 12443 S. Route 59, both in Plainfield
WHEN: 11 a.m. to 10 p.m. Sunday to Thursday and 11 a.m. to 11 p.m. Friday and Saturday, except the 2215 Route 59 location opens at 3 p.m. Monday through Wednesday for now
INFORMATION: vitabellapizza.com, 815-254-2424 and 815-609-3939 for respective locations