OREGON — Strong winds significantly damaged the main arena building at Pegasus Special Riders on Saturday night, leaving officials of the therapeutic riding center unsure of their next move.
"We're assuming we'll have to have some type of fundraiser, depending on the insurance," Sara Morris, administrator for the nonprofit, said Sunday. "We just don't know yet. The building is 20 years old."
Property manager Dave Diveley said he learned of the damage from founder and board President Donna Fellows, who saw it via remote cameras at the facility at 6668 S. Carthage Road, southeast of Oregon.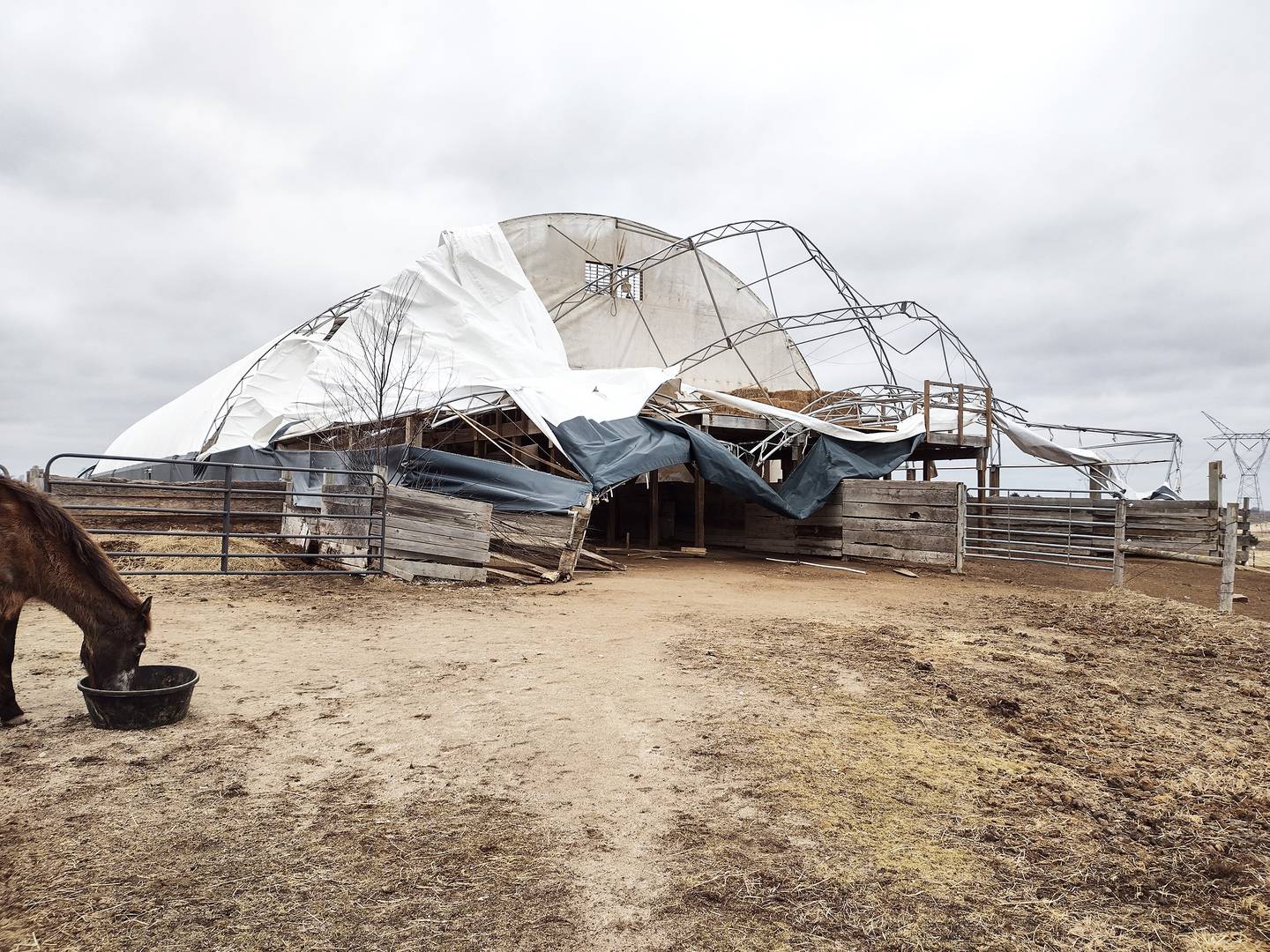 "The south end of the building took the brunt of it," Diveley said. "All the horses were OK, but they were jumpy from the storm."
The 11 horses were housed under the wooden hay mow at the south end of the 62-by-420-foot building when the storm hit. Neither they or the two cats that also live in the structure were hurt.
The wind pushed the north end of the building in, twisting and bending the frame and crumpling a large garage door.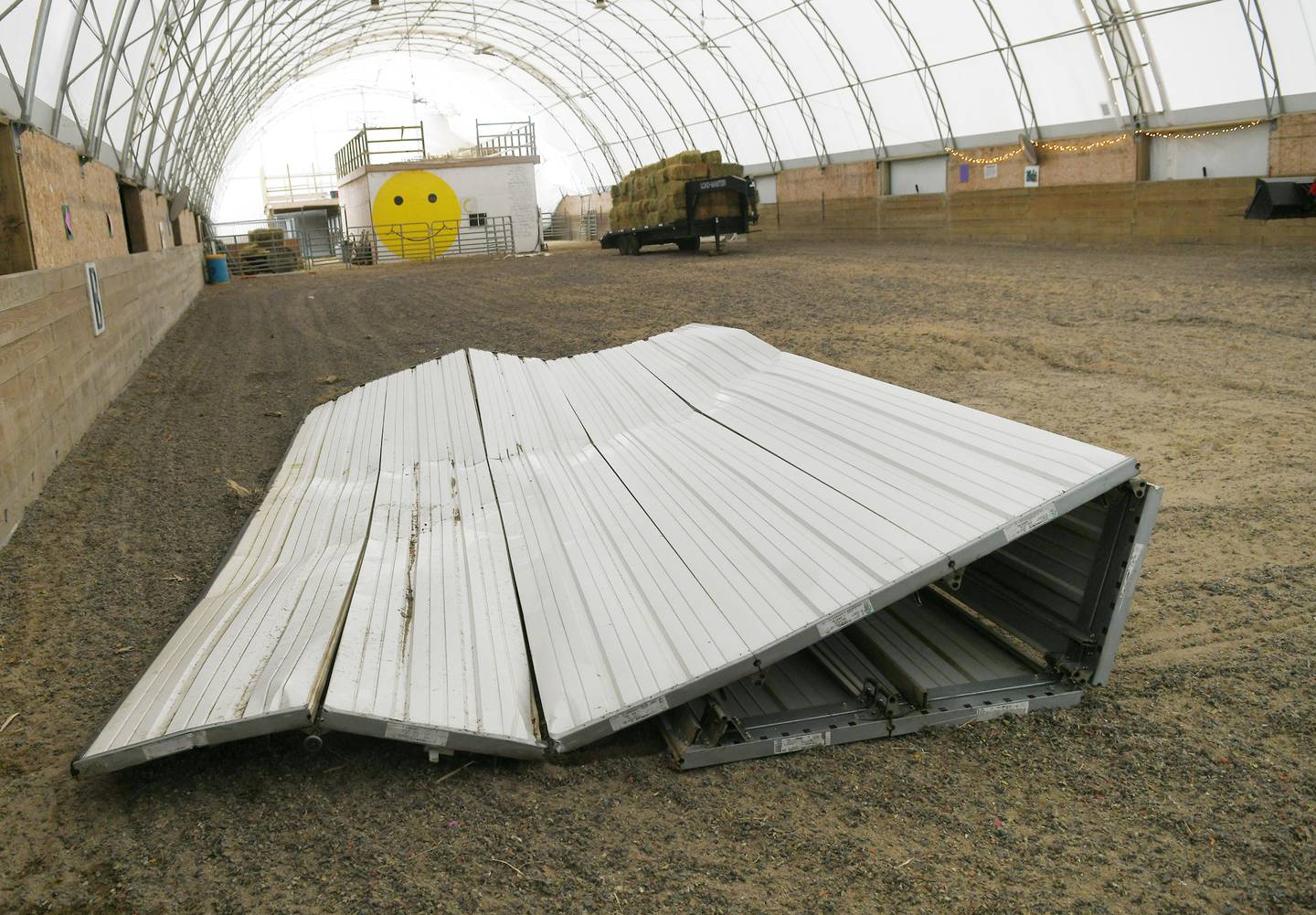 The "hoop building" was built in 2002, Morris said.
Its roof and sides consist of a large tarp, called a "coverall," that stretches over a steel frame. Sections of the tarp were torn from the frame and deposited nearby, while some sections remained on the frame but were torn.
Morris was busy Sunday calling companies that might be able to repair the damage.
"The steel frame is twisted, so a lot of the cost may be replacing the frame, but we don't know yet," she said. "And it is Sunday, so a lot of places weren't open."
About a dozen volunteers helped move exposed hay bales inside to a covered portion of the building, Diveley said.
"Our volunteers were great, and we moved two full hay racks of bales," he said. "Now we have to submit a claim to our insurance agency and then see who can repair the damage."
A GoFundMe fundraiser is available at https://gofund.me/c42850d7.
The nonprofit provides therapeutic horseback riding to northern Illinois residents with physical, mental and emotional challenges.
"Donations will be used to get our arena fixed as quickly as possible so that therapeutic riding lessons can begin next month," the post said.
Call Morris at 815-973-3177 or go to www.PegasusSpecialRiders.org for more information.