Samantha Feather, 17, of Sterling, is one of Sterling High School's December Students of the Month. She is the daughter of James Feather and Darcy Feathe, and has a sister, Madyson Feather, and a brother, Braydon Delgado.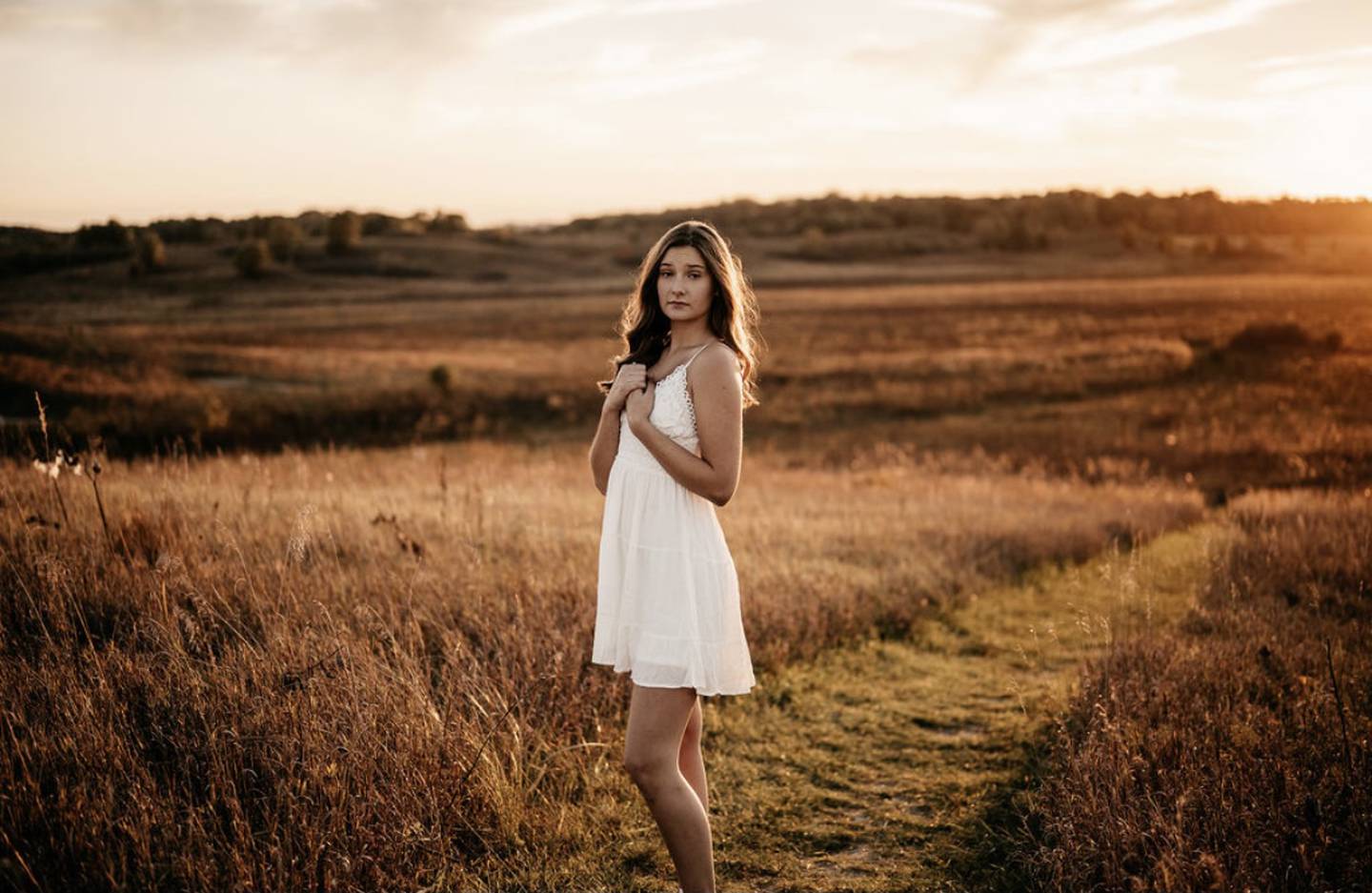 Favorite class: AP music theory, because it allows me to learn more about music than I've been been able to learn in my previous music classes I've taken, like band and choir.
Least-favorite class: AP statistics, because it's unlike any math class I've ever taken before. It involves more writing and vocabulary than working out math problems.
Favorite teacher: Weston Henry, because he has helped get me to where I am today. I would not be the singer I am, nor the person I am today without him.
If you could create a new class, what would it be? It would be a general class that could teach us about things we need to know for the future, like how to write a check, etc.
What school activities do you participate in? National Honor Society, Student Council, girls varsity tennis, group interpretation, contest play, Speech Team, fall play, Travel Choir, I am Her empowerment club, and Fellowship Christian Athletes.
What activities do you participate in outside of school? I sing on my praise and worship team at One Eighty Church, I volunteer in the church's children's ministry, I help out with vacation Bible school and feed the children every summer.
How would you describe your group of friends? True, loyal, and fun to be around.
What will you do after high school? I have been accepted into Belmont University in Nashville, Tennessee, and North Central College in Naperville. I'm hoping to major in either music education or music therapy, depending on which university I attend.
What is something you learned in high school you think you'll never use? Geometry. There's almost no way that someone can convince me I will need to know shapes and angles for my future career, but it's all a part of the process of high school.
If you could change anything about your school, what would it be? There's nothing I would change about our school. I'm very fortunate enough to been able to go to Sterling High School. We have many classes and opportunities available to us that not many other students at other schools have.
What does it take to be a successful high school student? You have to want to be successful, and that definition of success is different for everyone.
What do you do in your free time? I sing on my praise and worship team at church and I spend time with my friends and family.
What is one thing in your life that you could not do without? God. He is always in my favor no matter what is going on in my life and I look to him in the good times and bad. I would not be where I am today without my faith.
If you could go anywhere in the world for free, where would it be? Jordan, to see the Jordan River and where John the Baptist used to baptize people.
What's your favorite childhood memory? Playing basketball with my dad and brother at Kilgour Park.
What is the best way to cheer you up. Being around those that I love and care about the most.
What is your life's philosophy? God is greater.
Favorite:
Number: 14
App: Instagram
Food: Mashed potatoes
Musical artist: Mac Miller
Movie: "Step Brothers"
TV show: "Law and Order"
Pro sports team: Sadly, the Chicago Bears