DIXON – Less than a year after her diagnosis with the rare and pernicious small cell cervical cancer, longtime local and beloved educator Vicki Dunphy has died.
Dunphy died Thursday at her home in Dixon. She was 56.
Among others, she is survived by her husband of 22 years, Bradley, two daughters, Kayce Degenhardt and Kenzie Reed, two grandchildren, Mary Kae and Aiden Degenhardt, and her mother, Judith Ann Vince.
Dunphy was assistant principal at Rock Falls High School for nine years. Before that, she worked 12 years for the Sterling School District, eight years as a math teacher at Challand Middle School, then four years as a Sterling High School associate principal.
"It was her goal to be the best educational professional that she could be, donating her time to her student and families before, during and after the school day," her family wrote in her obituary.
In an interview with Sauk Valley Media in March, Dunphy talked about her diagnosis in January, which showed that the cancer, which makes up only 3% of cervical cancers, already had metastasized to her liver, abdominal lymph nodes and uterus.
"They told me it was incurable, inoperable, and they were hoping to give me 12 months," she said.
"I'm sad, I'm mad, because I don't want to miss things. I love my job, and I don't know if I'm going to get to continue it," she said in the interview.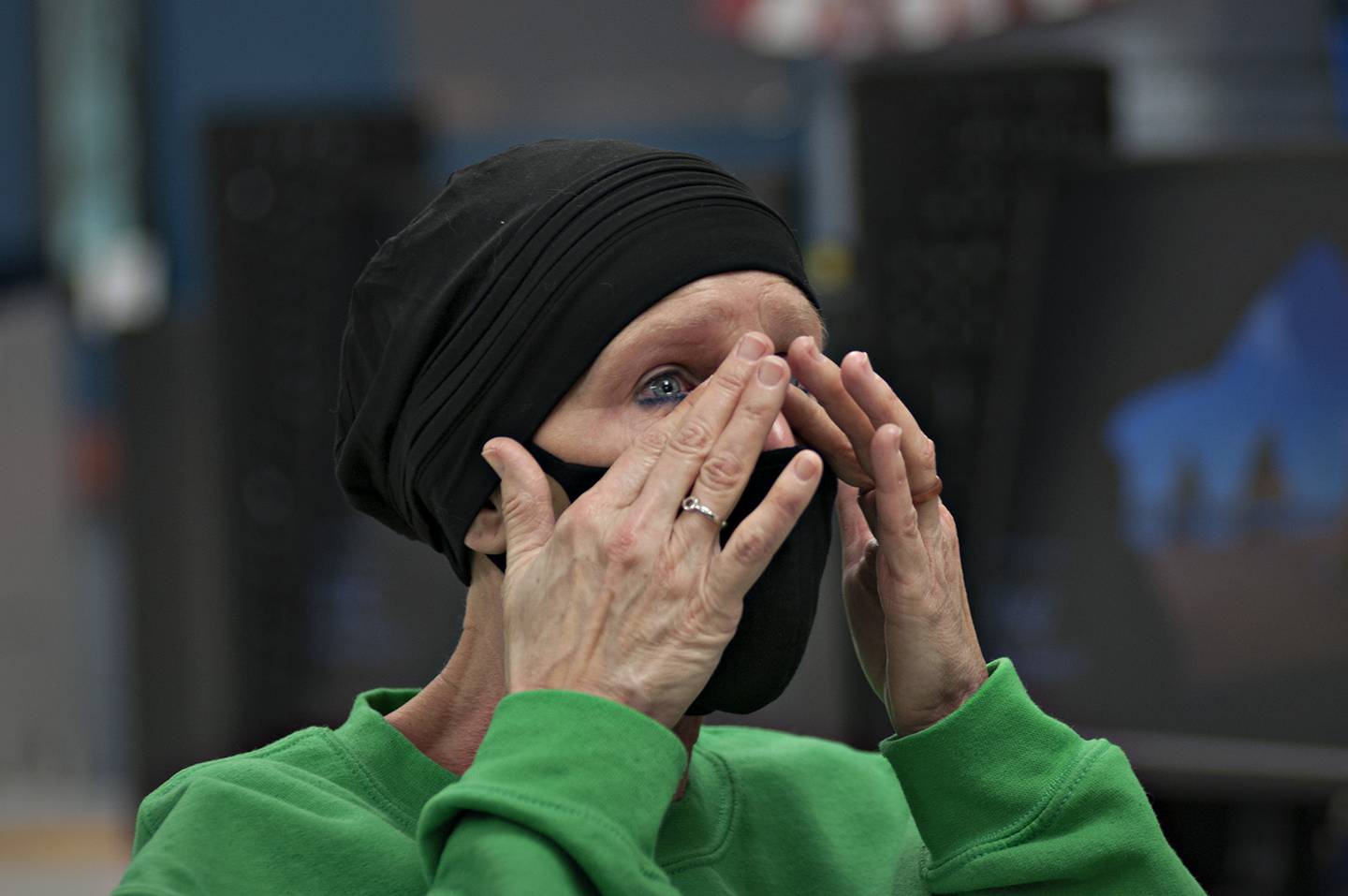 "This is my chosen family. I choose them. One of the best things I ever did was coming to Rock Falls High School, absolutely. My best friends now are here …
"It's nice to live through all of the people that care about you, and know you made a difference."
Dunphy requested no services; a celebration of her life will be held at a later date. McDonald Funeral Home is handling her arrangements; go to www.mcdonaldfuneralhomes.com for the complete obituary and to send condolences.
Editor's note: A previous story posted online Saturday night incorrectly stated when Vicki Dunphy was diagnosed with cervical cancer; the diagnosis was made in January, her husband, Brad, said. We regret the error.