DIXON - GSG Wind will be upgrading its footprint of turbines after receiving approval from the Lee County Board.
The GSG Wind farm, developed by Leeward Renewable Energy, became operational in 2007 with 40 turbines spanning more than 3,000 acres in Lee and La Salle counties near West Brooklyn. It's an 80-megawatt project.
Lee County has 19 turbines in Brookyn, Lee Center and Sublette townships. The company petitioned the county for a special use permit earlier this year to decommission and deconstruct all turbines and replace them with up to 16 bigger, more efficient models.
[ Lee County Zoning Board recommends plan by GSG Wind farm to upgrade turbines ]
The Lee County Zoning Board of Appeals heard testimony, evidence and public comment across two months and gave the project a favorable recommendation after compiling around 100 findings of fact. The Lee County Board gave final approval Thursday in a 12-3 vote.
The wind farm would generate around $10.85 million in property taxes across the next 25 years.
The board approved the project with a list of 17 conditions to be met by the company in addition to existing requirements. One of the conditions allows the company to choose from three decommissioning methods - felling the turbines like cutting down a tree, demolishing them with explosives or doing a reverse build process. The Zoning Board originally required the reverse-build method, the most costly option.
County renewable energy coordinator Alice Henkel said the reverse-build process would require the largest crane compared to the other methods, and there were concerns about the damage to surrounding land.
The company can use any of the three methods as long as the turbine blades are removed without shattering them and before felling the turbines. Debris must be removed from the site.
Henkel said the conditions align with past and future regulations as the county is reviewing its renewable energy ordinances.
The county instituted a moratorium on solar and wind projects in December, but repowerings were not included, county Administrator Wendy Ryerson said.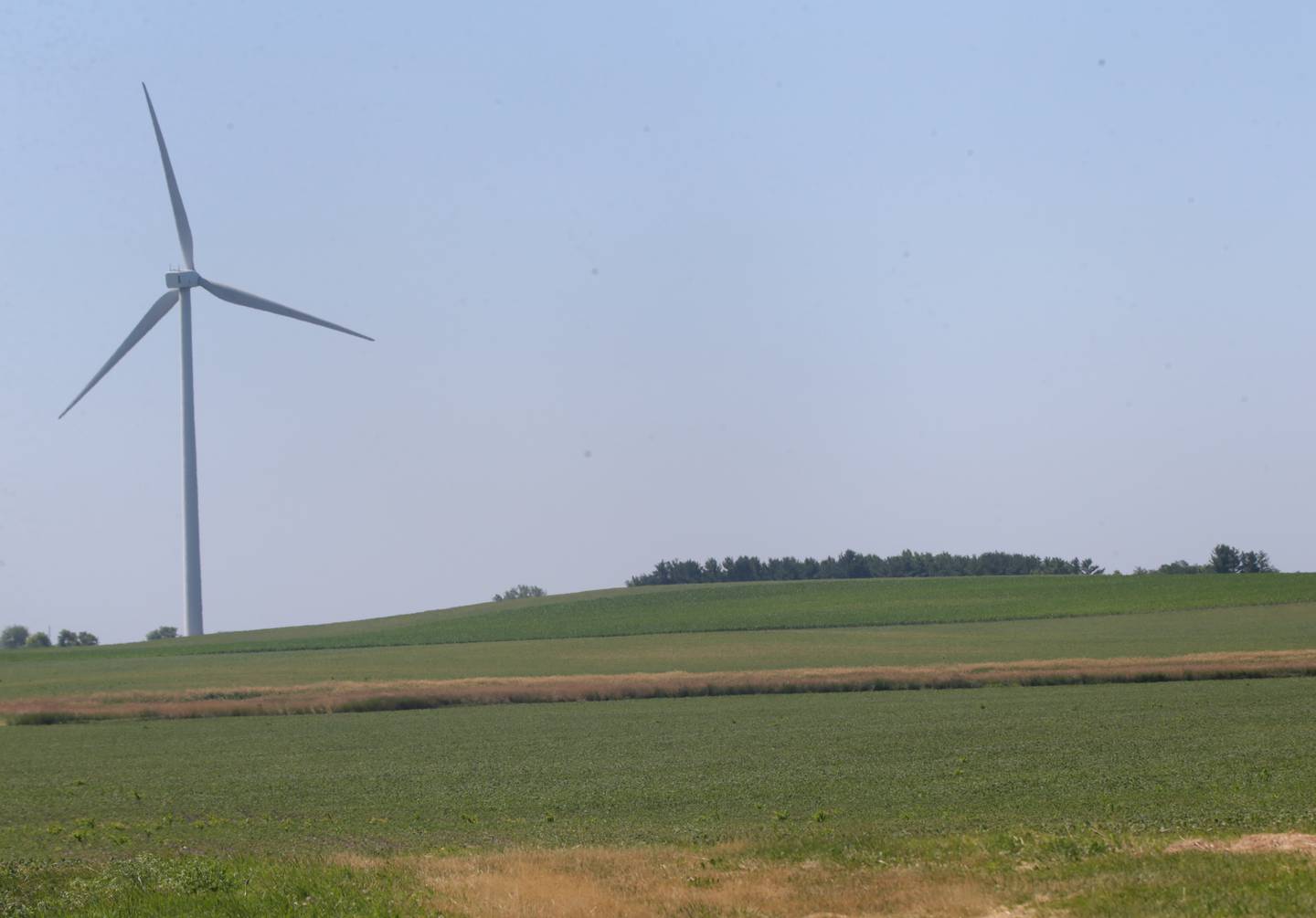 Based on testimony, the goal of the $140 million project is to produce more energy, reduce operational costs, and create less noise at lower wind speeds.
The timeline includes taking down existing turbines in March and beginning construction on the new ones in May with the goal of completing the project by the end of 2023, said John Wycherley, vice president for wind energy development at Leeward.
It would create an estimated 140 temporary jobs during the construction process, he said.
The project includes an agricultural impact mitigation agreement with the Illinois Department of Agriculture and a complaint resolution hotline that will be active during construction.
Leeward operates four wind farms in Illinois, two of which are in Lee County. The company decommissioned and repowered the Mendota Hills Wind Farm a few years ago in Lee County.
There's also the Crescent Ridge Wind Farm and Lone Tree Wind Farm in Bureau County.