For many health care workers, experiencing the improving coronavirus conditions is like coming up for air after a year under water.
The trials from being on the frontlines of the pandemic aren't far from view, but great strides are being made toward normalcy.
"Relief is the word. It's the best word that sums it up," said Heather Smith, manager of employee health and wellness as well as infection control at KSB Hospital in Dixon. "We're not seeing the surging cases and the burden that puts on staff, and it's an overall better environment. People are laughing again, and they're knowing we can get through this as a team."
The same relief is being felt at CGH Medical Center in Sterling.
It's been 5 or 6 weeks since CGH had a patient hospitalized with coronavirus, and it's been a week since Whiteside County reported a positive COVID-19 case. That's a welcome improvement, especially compared to times when Whiteside County would have the highest positivity rate in the region.
"This last month or so has been remarkable," CGH President and CEO Paul Steinke said. "It's almost zeroing out, and that's much different than when I had people crying in my doorway in November. We had 14 deaths in a weekend, and even some of the strongest nurses were being hit hard."
There was another surge in March, but cases and hospitalizations have since decreased drastically.
"Hopefully we're reaching a new normal; it's been a welcome change," Steinke said. "It's a real breath of fresh air knowing that we're not going to wake up with big numbers."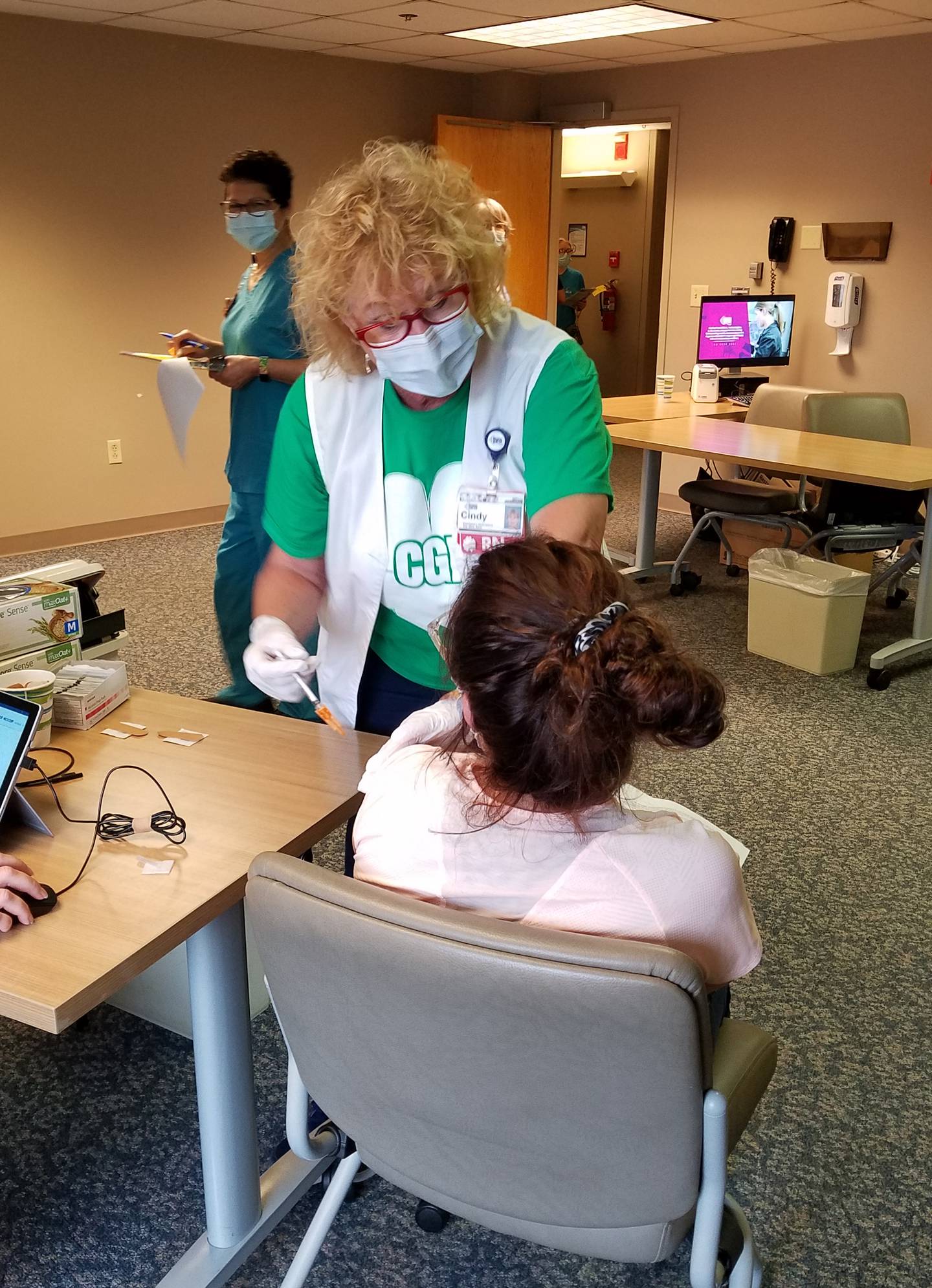 Staff at both hospitals spoke about the pride they feel with how everyone banded together to deliver care and curb the spread of the virus.
"It wasn't like it was just a couple of months; it was a year, and all of that year was unpredictable," KSB Chief Medical Officer Pratip Nag said. "I feel so lucky and blessed to have such a caring and engaged medical staff. They all banded together to figure out how best to help each other and have a high level of alertness and caring and giving to care for our community."
Although restrictions have lifted across the state, hospitals still must follow safety guidelines including requiring masking, social distancing and COVID-19 screening.
"Many requirements are here to stay, and that can be confusing to people with everything else opening up," Smith said.
Areas of concern going forward include patients who didn't seek care for their chronic medical conditions during the pandemic, as well as a drop in those undergoing preventive screenings.
The volume of patients is growing but the hospitals aren't at pre-COVID levels.
Prior to the pandemic, the CGH ER would usually see 90 to 100 people a week, and that shrank to 25 to 30 during the pandemic. Now, it's around 60 to 75 people.
"We're still around 20% to 30% down at our clinics and with admissions," Steinke said.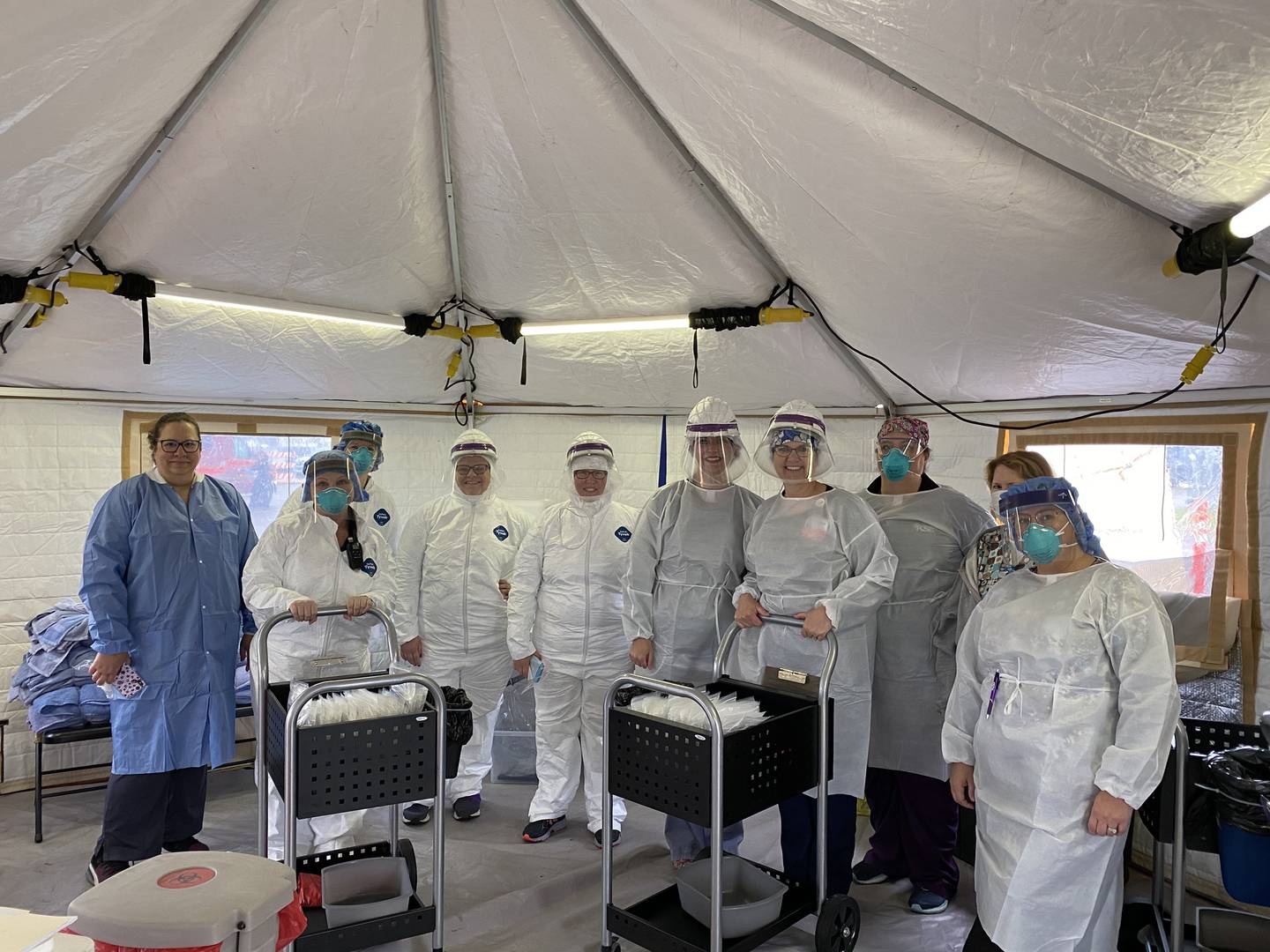 Deb Dyrek, KSB's director of medical surgery and the ICU, said their beds in the coronavirus floor and the ICU were often full during the worst of the pandemic, and one of the biggest challenges was communicating with patients.
Family members often help with communication, but the pandemic closed the doors to visitors, an additional strain on patients.
Staff were able to connect patients and family with virtual visits, one of several adaptive measures implemented.
"There were a lot of learning curves, but a lot of positive things came out of COVID," she said.
KSB is in the process of closing its drive-thru COVID testing site. At its height, staff were testing 100 people a day in the drive-thru, and now they're down to around five, said Laura Sawlsville, Emergency Department manager who oversaw the site and COVID hotline.
July 2 will be the last day for the drive thru, and patients needing tests after that can contact their doctor or the hospital.
Forming the site and other COVID response and vaccination measures was like creating a department that didn't exist, she said.
"We all pulled together to make it happen for the community, but it was very challenging," she said.
Now, Lee County hasn't seen a positive case in more than 10 days.
"It's such a relief; people are smiling again, and patients are more relaxed," Sawlsville said. "It's a very good feeling right now."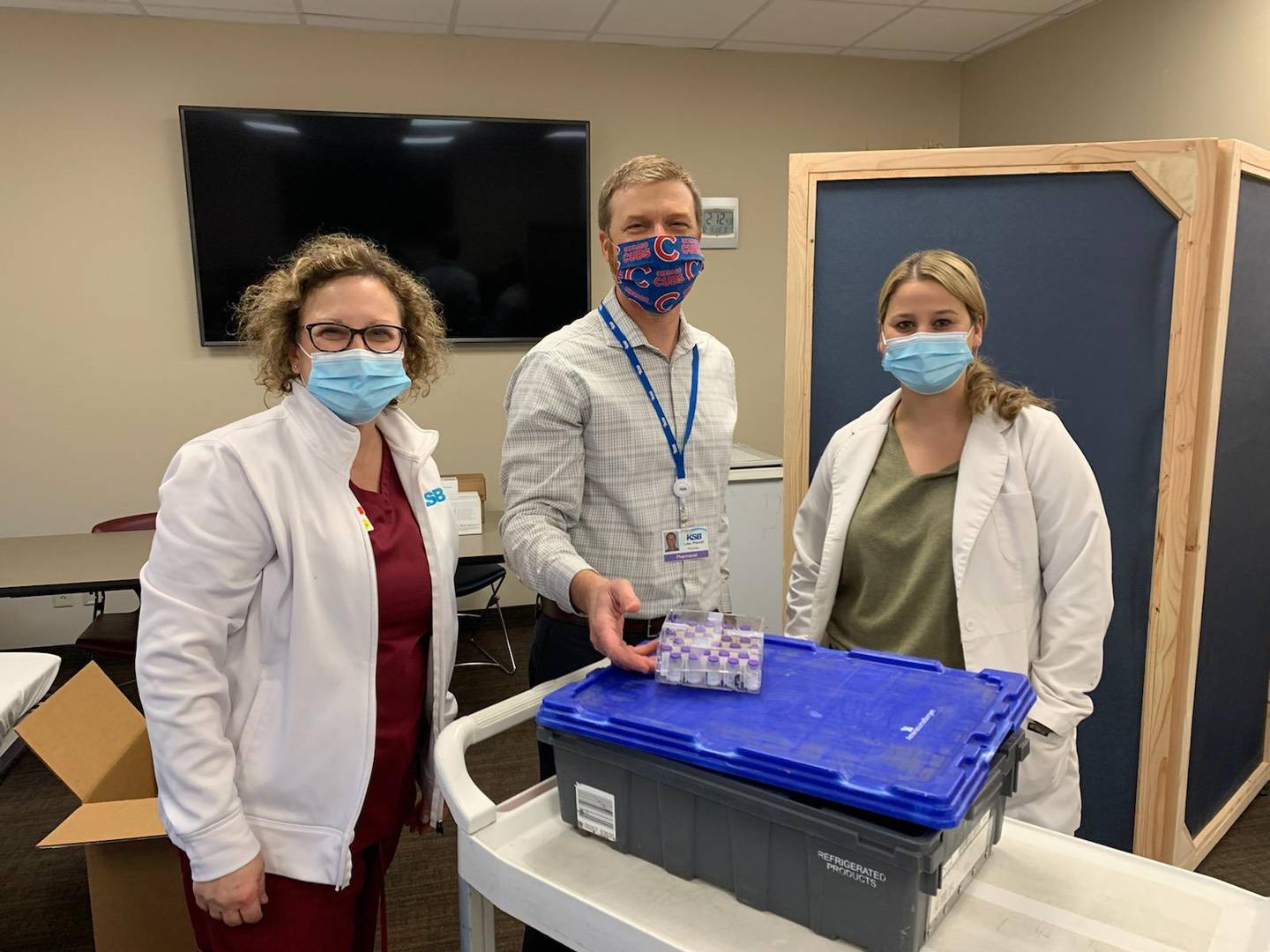 Another focus going forward for the hospitals is continuing to encourage people to get vaccinated.
CGH has administered more than 6,000 vaccine doses, and KSB is nearing 7,000, but Steinke thinks they may have hit a bit of a threshold with vaccines.
At the height of demand, staff were vaccinating around 600 people a week, and now it's more like 50 to 75.
"We're still trying to encourage people to get vaccinated, but I think we're getting saturated with people seeking a shot," he said.
KSB Pharmacy Director Luke Herbert said there's been a shift from heavy demand and limited vaccine supply early on to a steady supply and shrinking demand.
"We have a chance to accomplish herd immunity in the coming months, and that would be a game-changer," Herbert said.
Some people are set in their decision not to receive a vaccination, but many are still on the fence, and staff continue to educate them about the benefits, he said.
Looking toward the future, there still are questions. The "delta" variant, which is thought to be the most transmissible of all COVID-19 variants to date, is prevalent in the United Kingdom, and cases have been found in the U.S.
Several countries are going into lockdown again, and the hospitals are prepared to react if conditions change locally.
"I hope we don't get to that point, but if the COVID numbers come back, we have plans in place," Steinke said.
The hope is that the worst has passed, and now the challenge is returning to a normal level of comfort.
"We're getting back to a new normal. It's easy to get behind the eight ball when you forget how life used to be," Steinke said. "We've come this far. That normal life is right there, and we just have to embrace it."