ROCK FALLS – When transporting the seriously injured to regional trauma centers, minutes can make the difference between life and death.
OSF (Order of Saint Francis) Life Flight wants to cut the time it takes to fly Sauk Valley trauma victims and others in medical distress to safety by basing an air ambulance crew 24-7 at Whiteside County Airport.
For a time, from July until sometime in December, OSF EMS had a medical transport helicopter stationed at the airport during the day. A pilot shortage, however, has grounded that copter.
Once more pilots are hired – and Whiteside County builds a hangar with a kitchen and crew living quarters – the airport will become a permanent, around-the-clock Life Flight base, said Jen Wilkes, OSF Aviation's outreach coordinator.
Because it's likely the pilot shortage will be resolved before the hangar is built, though, the Rock Falls Life Flight crew will be stationed at Illinois Valley Regional Airport in Peru, which also is a Life Flight base. Weather permitting, a crew will fly to Rock Falls in the morning and back to Peru in the evening, Wilkes said.
The county is in the process of determining the specs to put the job out for bids. The hangar is expected to cost $700,000 to $800,000. It will be paid for mostly with ARPA funds, and the rest from airport reserves, airport manager Darin Heffelfinger said.
The new base also will bring about 16 good-paying jobs to the area, – pilots, flight nurses, paramedics and maintenance workers, Heffelfinger said.
OSF, which signed a letter of commitment stating its intent to base in Rock Falls, is expected to sign a 10-year lease initially, he said.
OSF EMS, a division of OSF Healthcare, now has bases in airports in Peru, Bloomington, and Galesburg.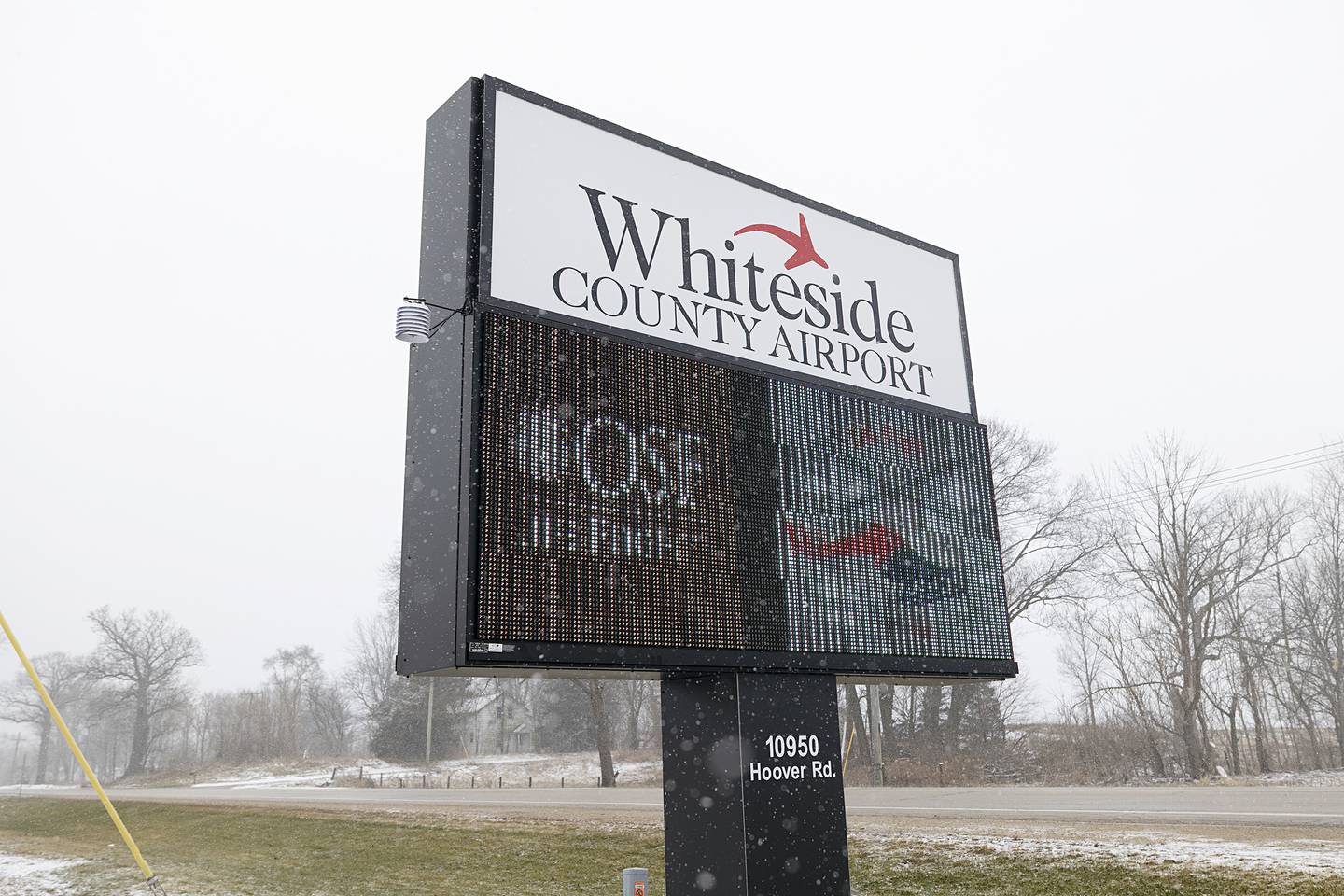 It's part of a regional trend. OSF opened a Life Flight base in a new hangar at Central Illinois Regional Airport in Bloomington in September 2021, which OSF Aviation bought, and in a new hangar at Galesburg Municipal Airport in June, which OSF built on land it owns, to be more accessible to northern and central Illinois residents.
"The idea is to be where the customers are," he said.
It closed its base in Peoria when it opened in Peru and Galesburg.
It also bought a fifth air ambulance, so none of the four bases will need to close if a helicopter is out of action for maintenance, Wilkes said.
Airport officials approached OSF several years ago about basing in Rock Falls, and at the time, it wasn't interested. Then OSF reached out a year ago, and talks began, Heffelfinger said.
"Our goal is to have them here in a year," he said, adding that, if all goes as planned, a new hangar could be built as soon as July.
OSF Life Flight, in business in Illinois since 1984, makes more than 1,800 flights a year.