STERLING – Sterling Public Schools is not going to increase its tax rate – even though it is seeking 7.29% more tax revenue – the administration emphasized ahead of its truth in taxation hearing on Wednesday.
To clarify how seeking more revenue doesn't require a rate change, Superintendent Tad Everett and director of finance Tim Schwingle gave a lengthy presentation using slides on a projection screen to board of education members during the October regular meeting.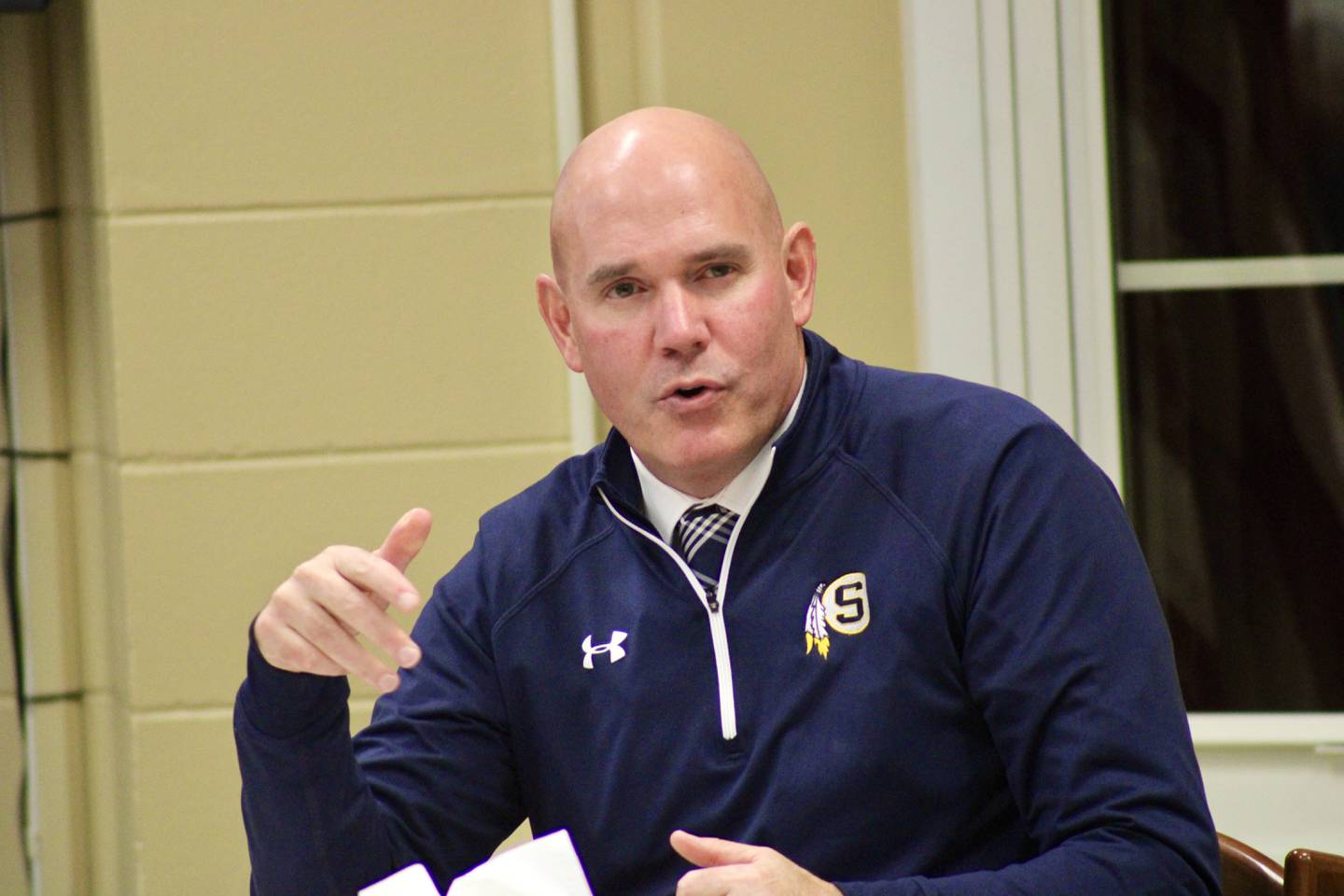 The idea was to brief board members on the tax levy process so that when they went into the community, they could explain how the formula behind the district's nearly $14.4 million tax levy request – more than $500,000 from the previous year – worked.
The administrators also gave a quick primer on how the school district's tax rate – which was 4.2839% in 2021 – fits into the calculation of property taxes.
The district also noted that its tax rate is one of the lowest among unified school districts in northwest Illinois.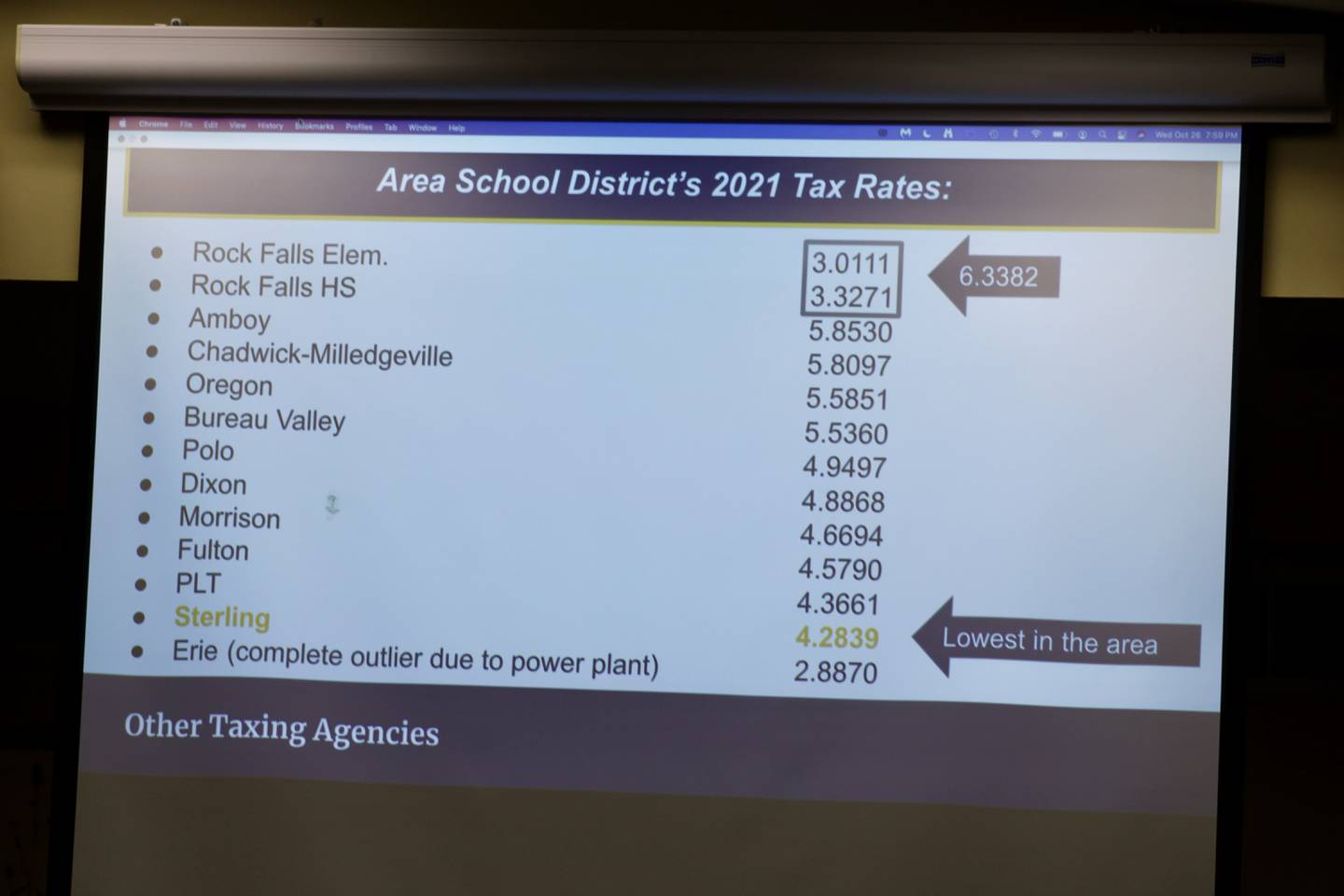 The mathematical formula used to compute the school's portion of the property tax is:
Calculate a property's assessed value, which is based on one-third of its market value.
The assessed value is then divided by 100.
That figure is then multiplied by the state equalization factor, which for the example was 1.06. That result creates the equalized assessed valuation.
The equalized assessed valuation is then multiplied by the school's tax rate and the result is the amount paid to the district in taxes.
In summation, a property tax would increase if any of the three factors – EAV, tax rate or multiplier – increases. For the coming year, the EAV is the only variable.
In the example given by the district, a home valued at $300,000 would have an assessed value of $100,000. Divide it by 100, which equals $1,000. Multiply that by 1.06 and the result is an equalized assessed valuation of $1,060. Multiply the EAV by the tax rate and the result the tax of $4,541.
In the final slide, the district answered the question: How much will my taxes go up?
"The basic answer is that it depends on how much your EAV increases, which we have nothing to do with. We have calculated that if your EAV increased by 7.29% (or more), based on our Ed Fund extension, your taxes will go up by $25 per $100,000 of AV."
In a related action the school board on Wednesday will vote on the abatement of the 2022 bond and interest tax levy for the 2017 general obligation bonds. These bonds have been paid back using revenue from the county school facility occupation tax.