ROCK FALLS – Police are looking for the person caught on surveillance video smashing nearly every large window of the former Dead Tree Tavern, on the corner of First Avenue and West Second Street.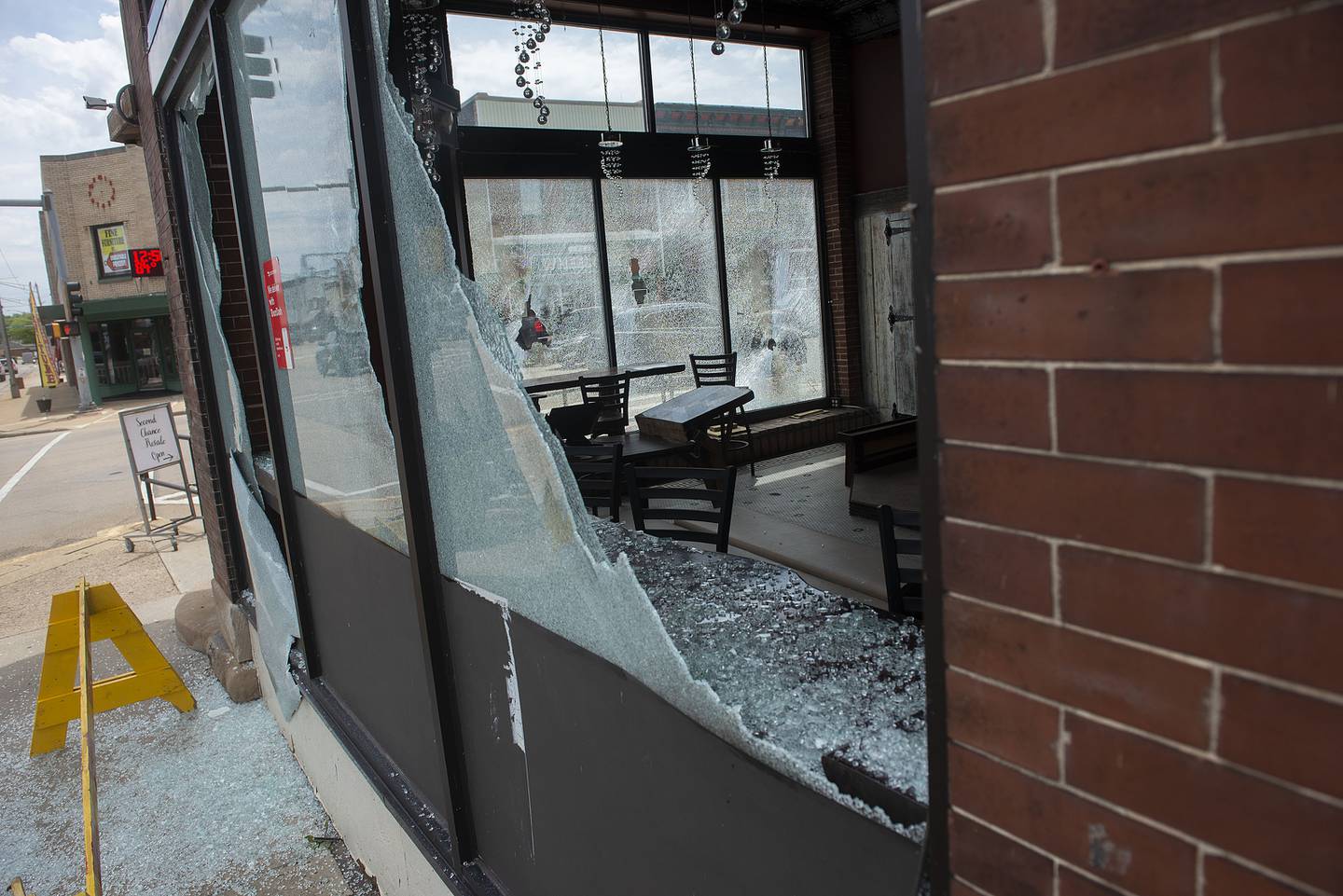 The vandalism was discovered about 5 a.m., when an officer on patrol spotted several broken windows on the building at 102 W. Second St., Rock Falls police said in a news release.
The video shows someone using an object to strike the windows around 3:30 a.m.
Anyone with information is asked to call police at 815-622-1140, or the anonymous tip line, Whiteside County Crimestoppers, at 815-625-7867. Tips that lead to an arrest and conviction are eligible for a reward of up to $1,000.