STERLING – Once the Sterling girls basketball team fell behind, it was going to take some hard work to catch up against a tough, aggressive United Township defense.
The Panthers hit some shots early both inside and from the perimeter, then clamped down on the other end of the court as the Golden Warriors lost their Western Big 6 home opener 53-19 on Thursday night at Musgrove Fieldhouse.
Sterling (1-4, 0-2) shot just 23.5% from the field (8-for-34), turned the ball over 26 times, and missed 10 of its first 11 shots in the second half as UT (1-3, 1-1) went on an extended run from the end of the first quarter to the final two minutes of the third to force a running clock throughout the fourth quarter.
"I think we struggle with our overall intensity right now in a full game of basketball, and that's just something we have to continue to work on and develop," Sterling coach Taylor Jackson said. "As these young kids get more experience, they're going to learn how to play in bigger games like this. But credit to UT, they did what they needed to do and executed their game plan, and we struggled."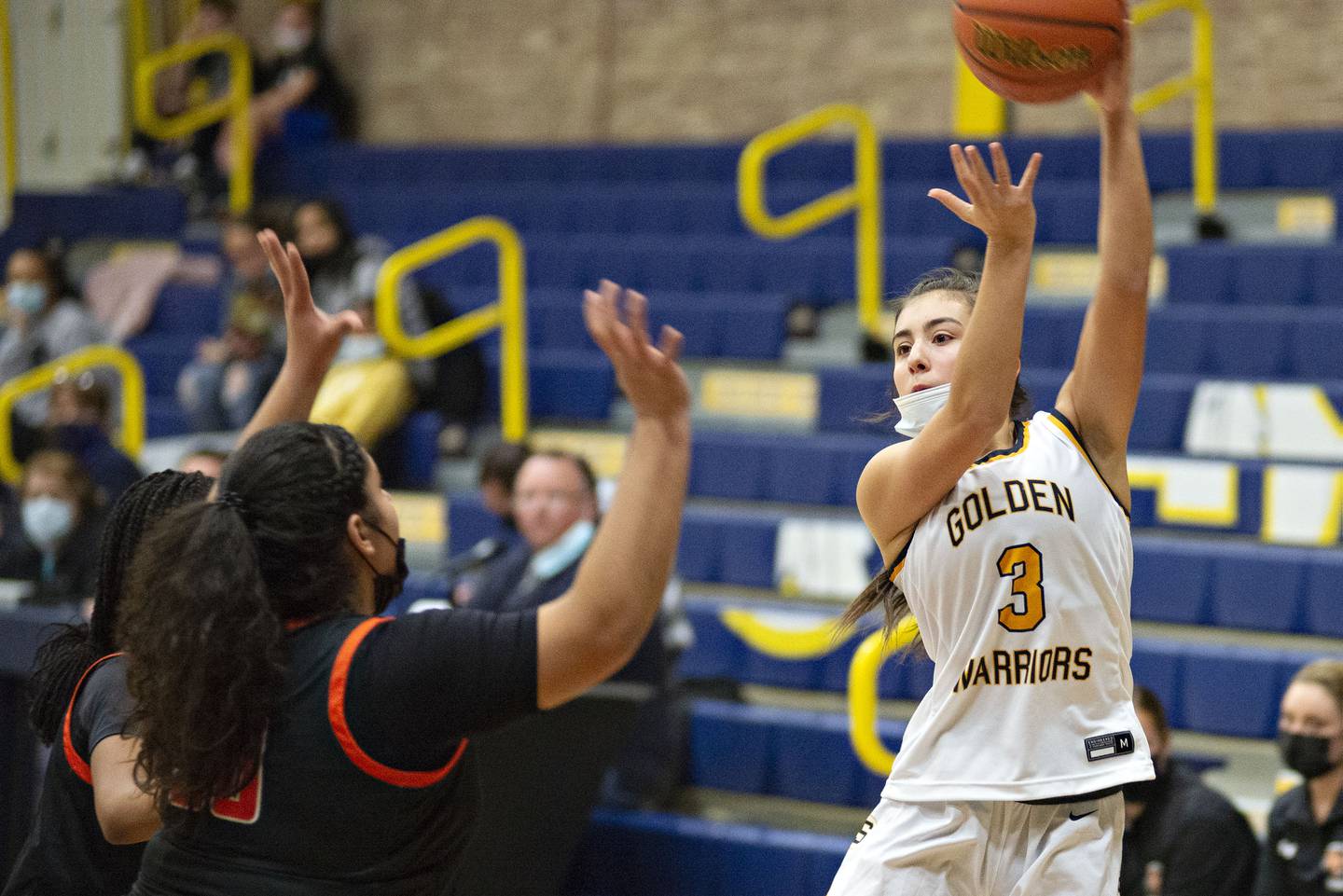 The Warriors trailed 9-0 less than four minutes into the game, then after a basket from Kathryn Rowzee and a 3-pointer from Baylee Adami got Sterling back within 9-5, the Panthers answered.
Lorena Awou, a head taller than any other player on the court, scored inside, then Ciara Hull hit a pull-up jumper and Karina Castaneda-Villapando added a three-point play to push UT's lead to 16-5.
After Olivia Turner nailed a 3 to cut Sterling's deficit to 16-8 to finish the opening quarter, Shawntia Lewis and Hull hit jumpers, Awou had a putback, and Kaylie Pena knocked down a 3 to put UT out in front 25-8.
"We talked about consistency and being able to step up our level of play every game, and I thought we got four consistent quarters," UT coach Carie Walker said. "… We hit some big shots and had a little bit of an inside game, so it was just a nice balance for us tonight in the ballgame."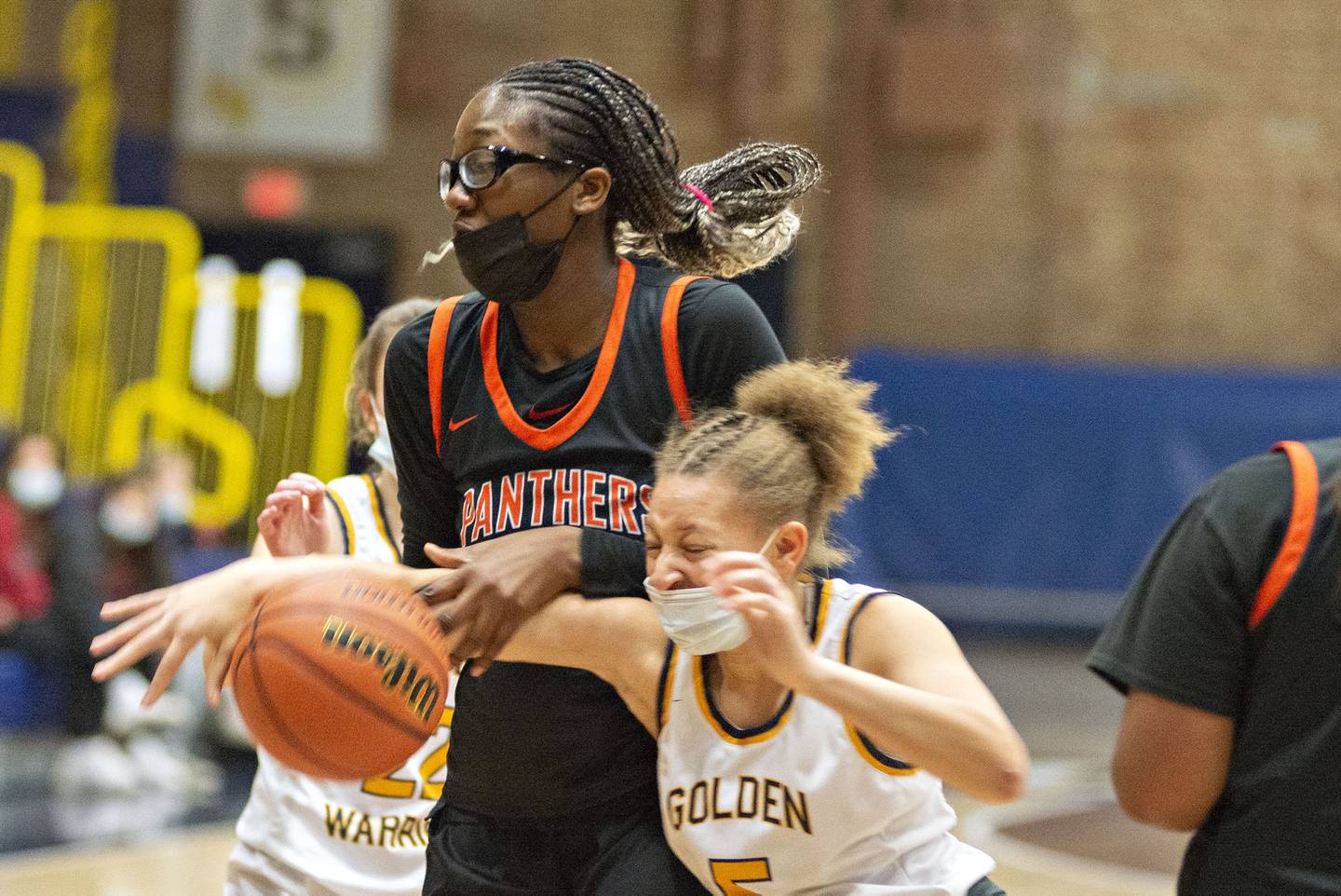 Turner and Rowzee scored around another Hull bucket, but UT scored the final 12 points of the second quarter and the first 10 of the third to put the game away.
"We talked at halftime about not just playing a half of basketball, but playing four quarters, and I thought we did a good job of that tonight on the defensive end," Walker said.
All told, the Panthers went on a 40-7 run over a span of 18 minutes, 1 second of game action, including that 22-0 surge in the 10:06 surrounding halftime. UT shot 60.7% in the first half (17-for-28) and 51.1% for the game (23-for-45), and made 6 of 10 from 3-point range.
"I think the most important thing is that we're getting nice balance all the way across the board scoring, contributing in different ways," Walker said. "We're young, but we're learning, and we're excited with our play tonight."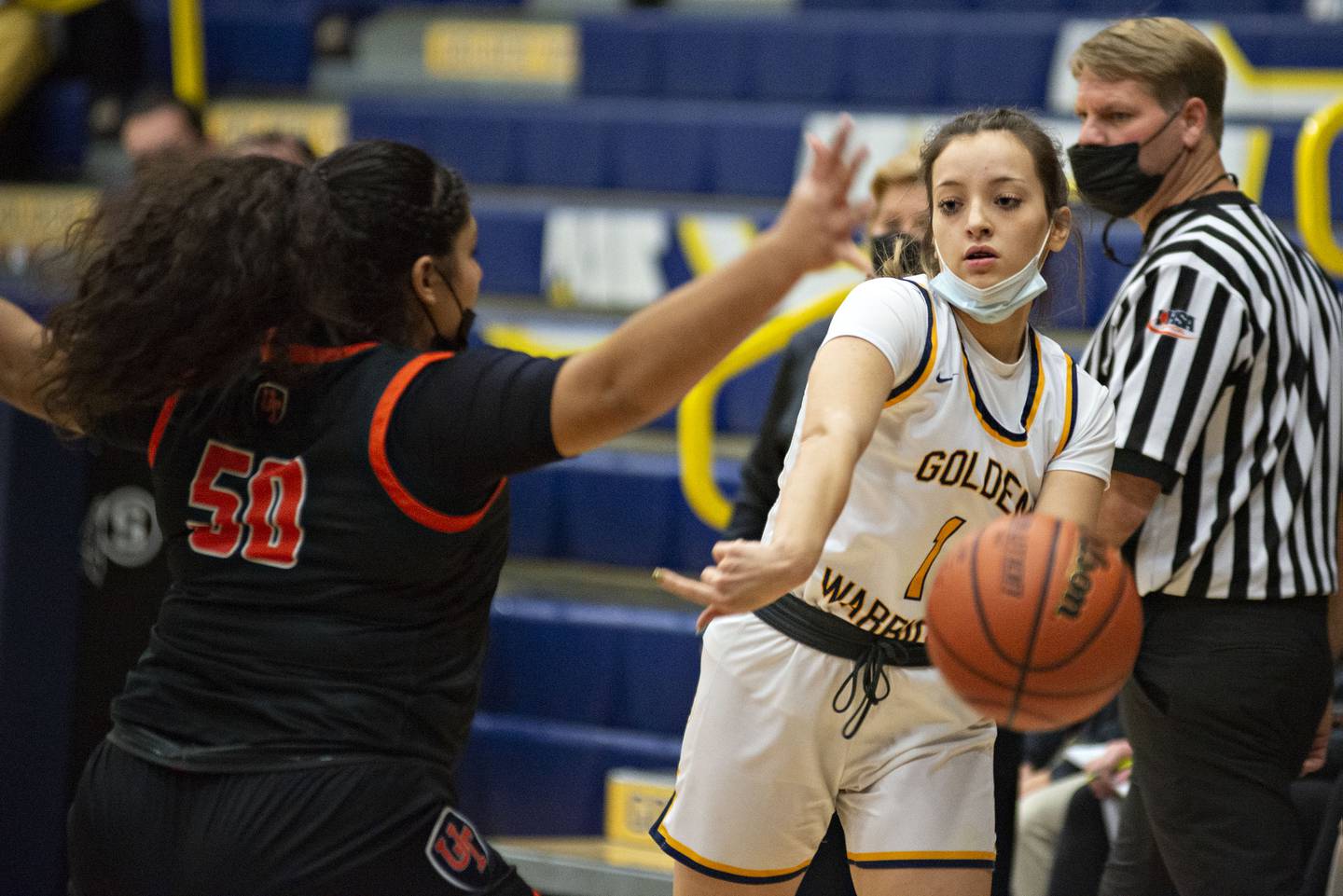 Pena had 16 points, four steals and three assists for UT, while Awou added a double-double with 10 points, 11 rebounds and three steals. Hull had 10 points and two assists, Lewis added eight points, five assists, five steals and two blocks, and Castaneda-Villapando chipped in seven points, four rebounds and two steals.
Sterling got five points and three rebounds from Turner, and four points and five rebounds from Rowzee. Adami scored three points, and Kaydence Weeks, Kirra Gibson and Maria Gacria Ibarra each added a basket, but the Warriors struggled to consistently find shots in the half-court offense.
"I think committing turnovers instead of scoring at some of those moments were opportunities that we lost or wasted, however you want to think about that," Jackson said. "There's moments where it looks like we're close, and I think that's going to happen over the course of the year. But we just have to be willing to come in and work hard and get better every day. That's what we're asking of our kids, and they're willing to do that."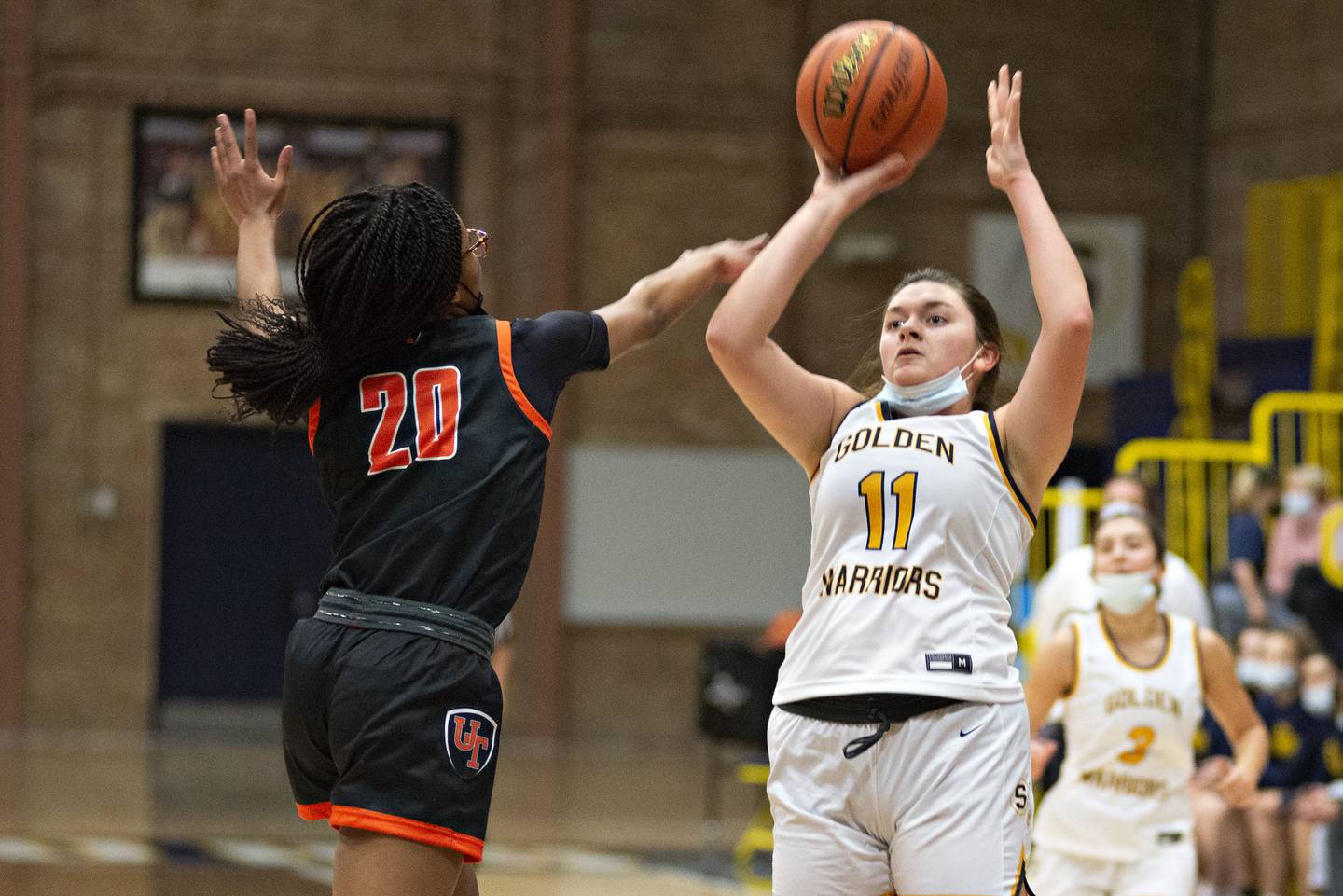 The biggest cheer of the night came after the final buzzer. Lilli Manon, a reserve who sees limited minutes on the court, was fouled as the final horn sounded, and was allowed to shoot the free throws. She banked in the first one, then laughed and raised her arms as the entire Sterling bench erupted, jumping up and cheering. She was greeted with a team hug as she walked off the court.
"It's a special moment for her," Jackson said. "She's a great kid in our program, and anytime she can get out there and show what she can do, it's really fun for all of us."