STERLING – Both the Newman Comets and Morrison Mustangs ended the final stretch of the regular season not playing how they would have liked, but both looked to end this week with two wins in a row.
Newman, which had lost five out of six games coming into Friday, put an end to Morrison's season with a 6-1 win with strong pitching and a big second inning at the plate.
Comet pitchers Elias Henkel and Kyle Wolfe combined to strike out nine and allow three hits. The lefty Henkel went four innings and allowed one hit and one unearned run, while Wolfe relieved him for the final three frames and struck out seven to deny the Mustangs any late rally. Wolfe struck out each Mustang batter in the fifth and seventh innings.
"I had a lot of good stuff and felt good warming up in the 'pen," Wolfe said. "I knew I was ready to go and made sure I stayed in focus and kept hydrated throughout the day so that when it came time for me to go, I was ready."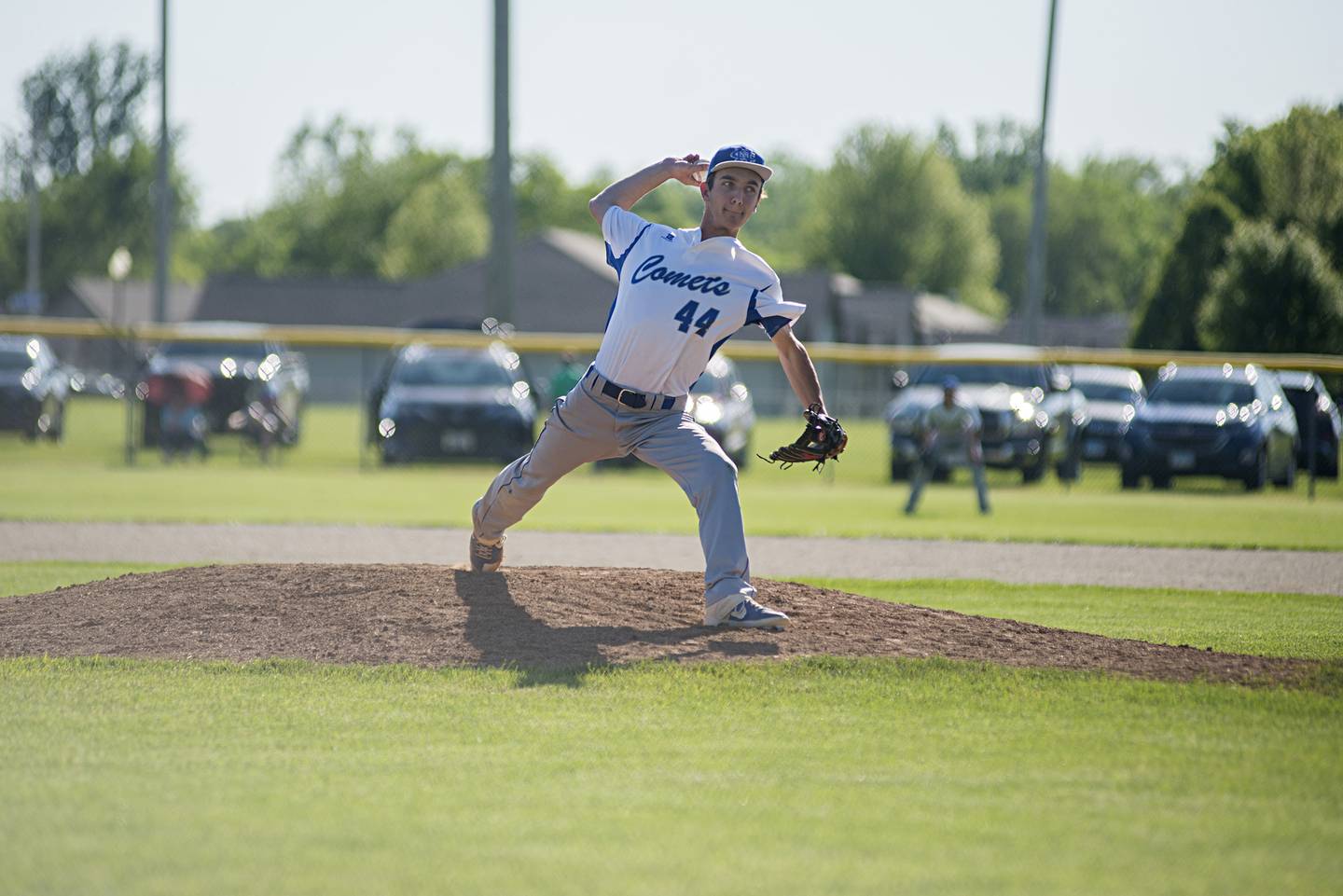 Brendan Tunink led off the second inning against the Mustangs' Nate Helms with a towering shot that was just inches away from a home run in right-center field; it hit the yellow lining on top of the fence and Tunink came away with a double. He was driven home by an RBI single from Brennan Cook, who was plated two batters later by Kory Mullen. Helms walked the next two batters to load the bases for Ethan Van Landuit, who popped a sacrifice fly to send home Mullen for a 3-0 lead.
"We haven't played in a week, so it was nice to get back out there and get those semifinal-game jitters out," Newman coach Kenny Koerner said. "We knew the Helms kid was a good athlete and he could really throw it, but we were happy with the outcome today, and played a great game overall."
Mullen also made a crucial catch in center field to end the first inning for Newman (13-8). The Mustangs (1-15) had the bases loaded for TC Ottens, who shot a line drive toward right-center field, but Mullen snared it with a diving catch quell the threat.
"Kory's been amazing all year," Koerner said. "Gap to gap, he runs everything down out there."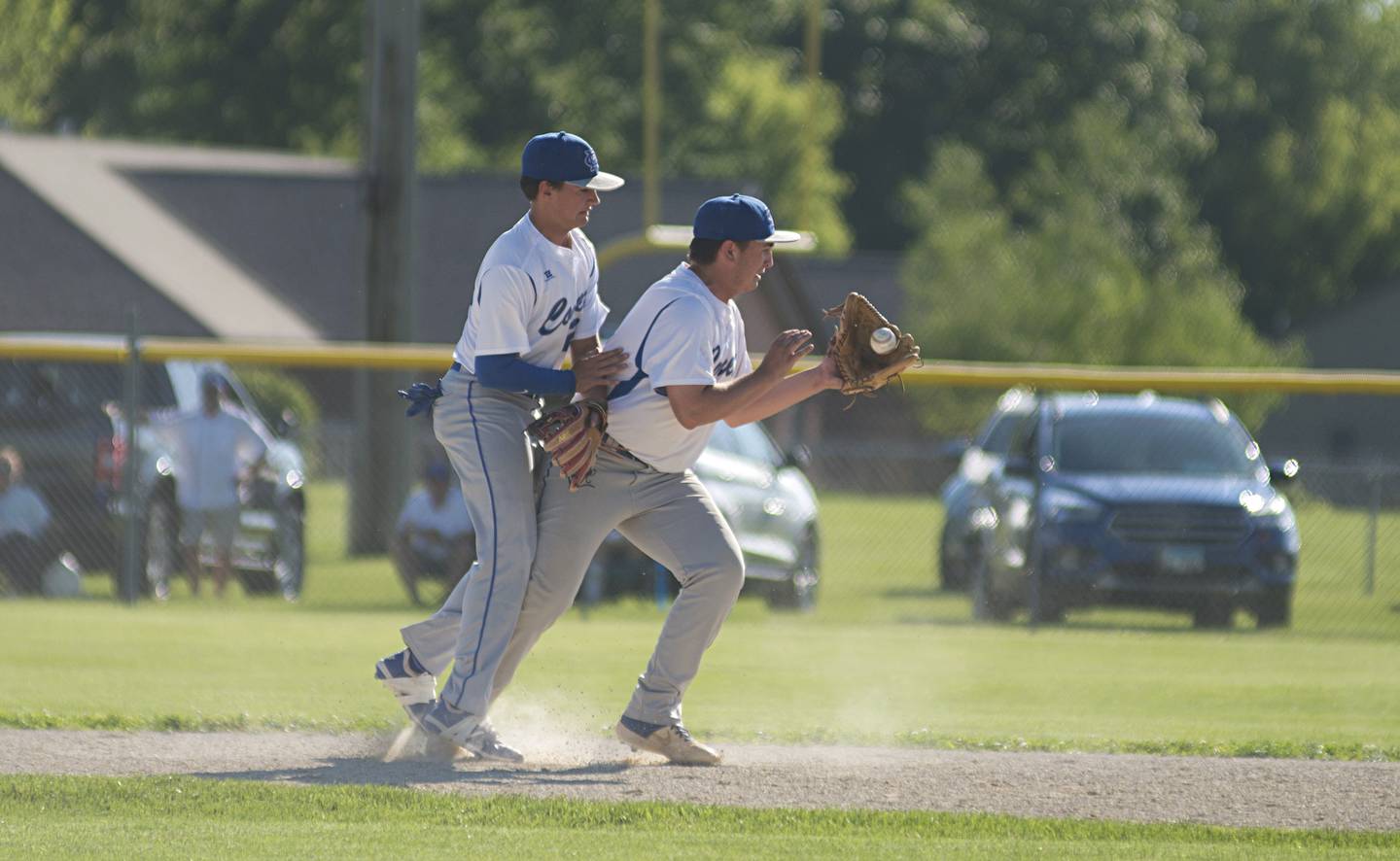 Tunink and Cook led off the third inning with singles; Tunink came around to score when Grant Koerner's sacrifice bunt attempt was misplayed, and Cook came home on a wild pitch. Wolfe drove in Koerner for the Comets' final run.
Morrison's lone run came on a sacrifice fly from Ashton Smith; he drove home leadoff hitter Danny Mouw, who walked and advanced one more base on an error.
The Mustangs finished the regular season winless in 14 games, but opened the postseason Wednesday with a 8-3 quarterfinal win over Hiawatha in Kirkland.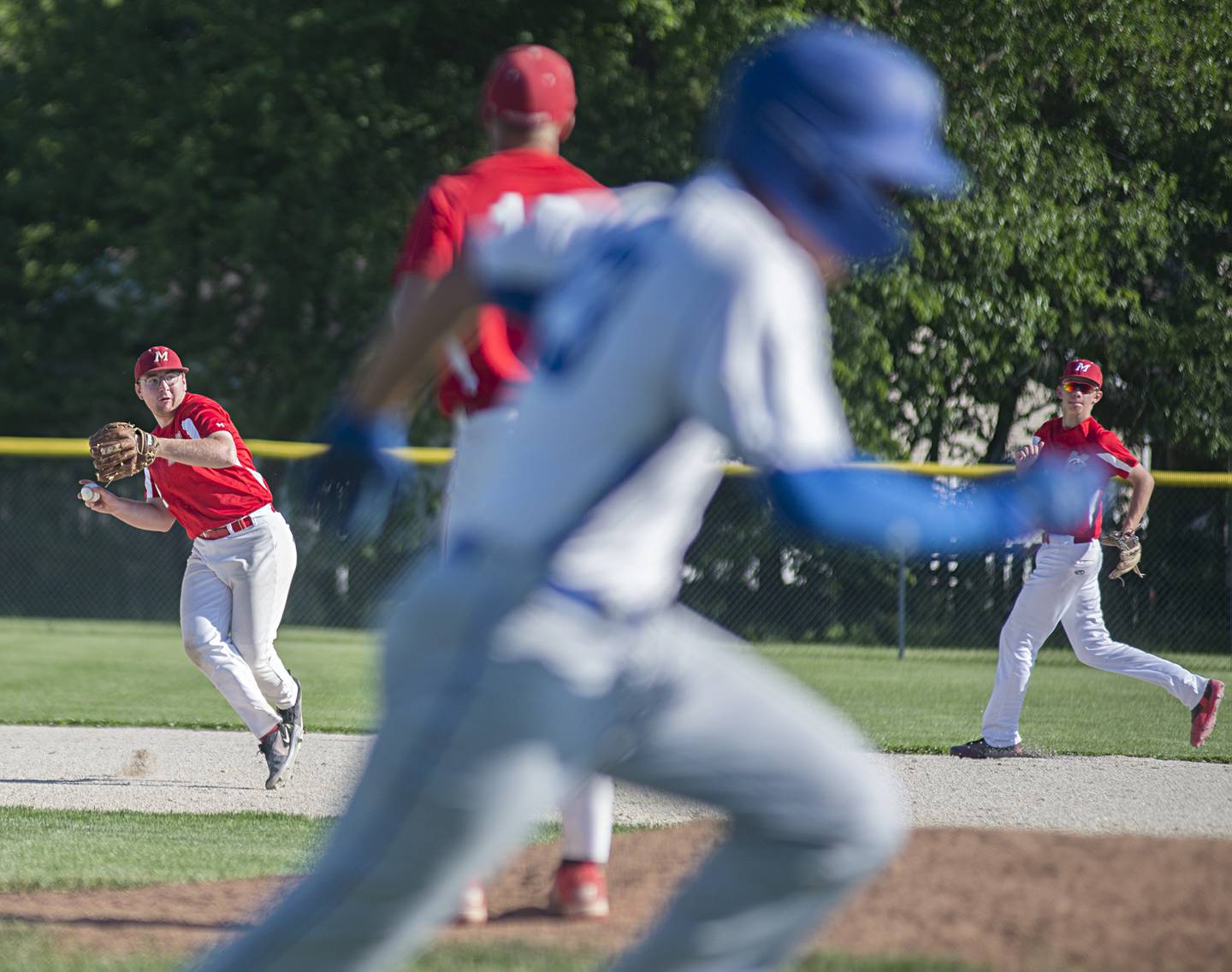 "I'm very proud of our team," Morrison coach Josh Robbins said. "Over the course of the regular season we were 0-14, we came back and won the first game of the playoffs, and we battled here. We battled hard and these guys really showed what they're made of.
"Newman was the better team today, and I congratulate them on their game and wish them good luck. We're going to try to rebuild and come back next year and be strong."
The Comets will host Fulton in a regional final game at 4:30 p.m. Monday. The Steamers advanced with a 13-3 win Friday over Amboy. Newman defeated Fulton 11-10 in a Three Rivers crossover game on April 30 at home.
"We preached pounding the strike zone today," coach Koerner said. "We wanted to let our defense play, and we have a really good defense when we throw strikes. Our defense, especially the outfield ran everything down."
"After getting these recent wins, I think it shows how well we can play," Wolfe said. "Every day we're trying to go out there and do the best we can."