GRANVILLE — It probably shouldn't have required 100 pitches for Austin Mattingly to finish off his complete game in Putnam County's 7-1, Tri-County Conference victory over Woodland/Flanagan-Cornell on Thursday.
It did, however, and he did.
Mattingly struck out 10, walked three and allowed just three hits and one unearned run to WFC (6-13, 3-9) over seven innings to outduel the Warriors' Tucker Hill. Perhaps most impressively, Putnam County's right-hander pitched around an uncharacteristic five Putnam County (15-10, 10-2) errors and stranded eight Warriors on base on his way to the complete-game victory in exactly 100 pitches.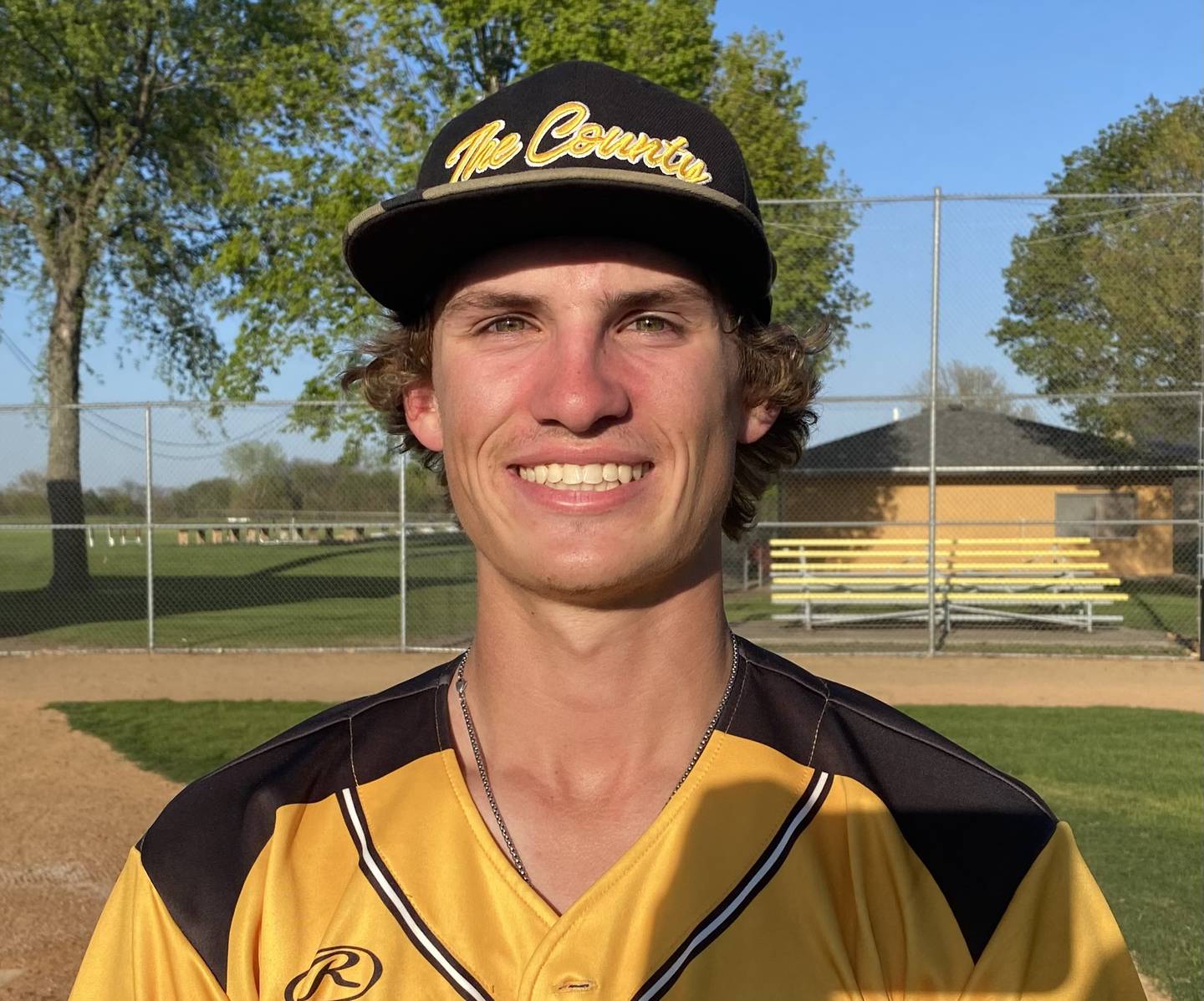 "I've been in the field making errors too ..." Mattingly said, "and when I'm on the mound, I have to do my thing. Even if we have a couple guys that have a couple errors, I still have to pitch to [the batters], and I'll trust [my fielders].
"All my pitches were working today. I haven't thrown a knuckleball ever while I was pitching, and I threw three of them back-to-back-to-back. It was great. I was spotting things up, and my catcher [Nick Currie] did a great job calling the game."
WFC's lone run, scored in the third, came as a direct result of one of those Panthers errors.
After Ethan Schumm reached on PC's second infield throwing error of the day, he moved to second on the first of two Nolan Price singles. Schumm advanced to third when Carter Ewing drew a base on balls and scored on Woodland/Flanagan-Cornell's lone RBI of the day, a deep Dylan Jenkins sacrifice fly to right.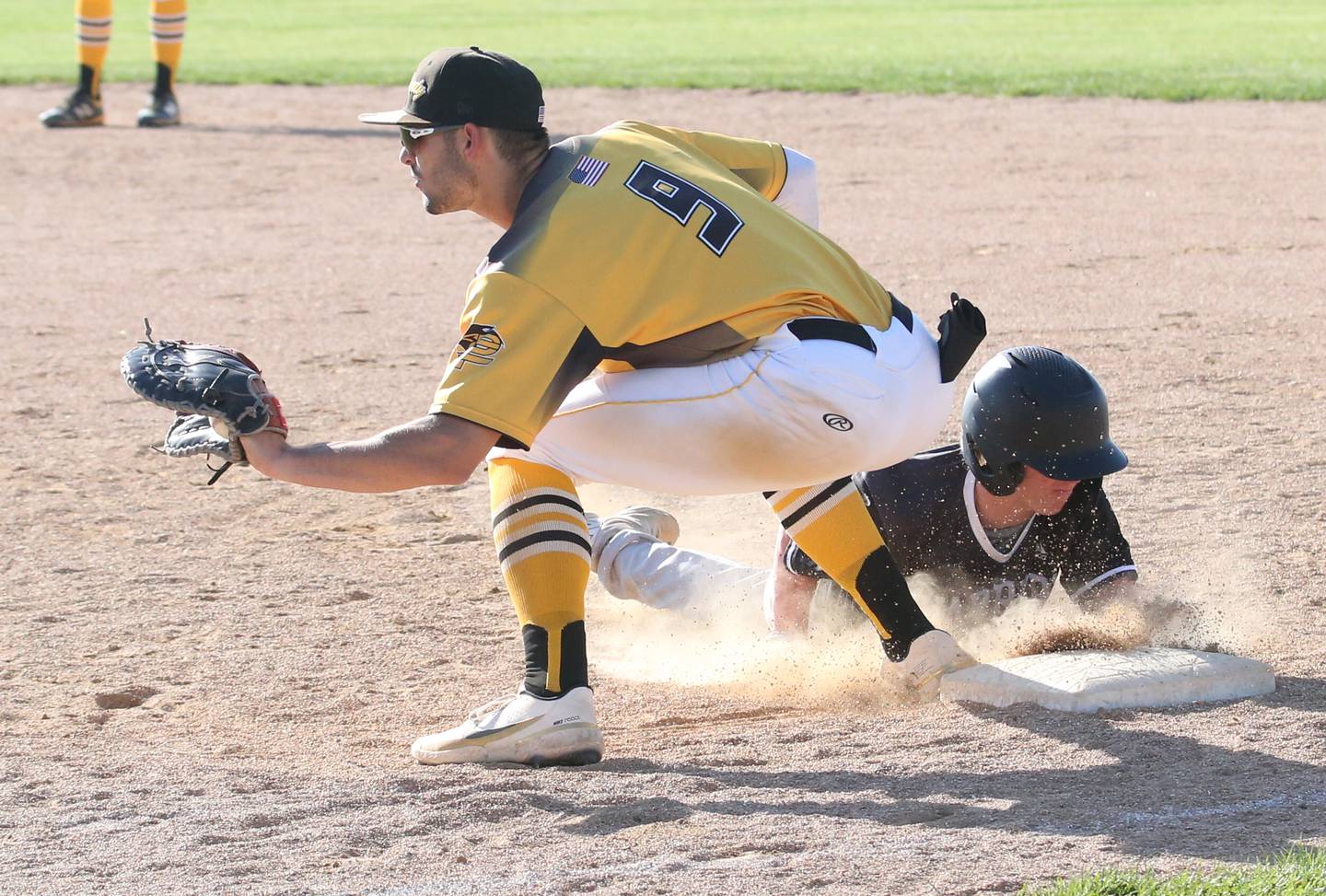 The final three Putnam County errors ultimately did no harm. In the bottom halves, the Panthers blew the game wide open with a five-run home half of the fifth that saw WFC suffer its own defensive breakdowns with two errors, a tiring Hill walking a pair and RBIs off the bats of Blake Billups, Ryan Hundley, Johnathon Stunkel and Lucas Wiesbrock.
"He does a good job of keeping you off balance and eliciting that soft contact, and they made plays behind him for the most part," Panthers coach Chris Newsome said of Hill and WFC. "He did a nice job of keeping them in the game, and luckily Austin did the same for us, and in the fifth we broke through a little bit. [Hill] got a little tired, we took the walks, we got the hits and kind of piled up on them there.
"We did what we needed to do ... but like I told the guys, it's nice to see [nine] hits, but it's a little concerning to see a five-spot in the error column."
"He did a nice job of keeping them in the game, and luckily Austin did the same for us, and in the fifth we broke through a little bit."

—  Chris Newsome, Putnam County baseball coach
PC's previous two runs against Hill — whose seven runs allowed over five innings including only two earned on nine hits, three walks and a half dozen strikeouts — came on a Jackson McDonald first-inning single scoring Nick Currie and Billups' third-inning RBI single that drove in Mattingly.
"We've just got to figure out a way to, when things go down, to bring ourselves back up," WFC coach Dan Essman said. "That's been kind of our downfall this year, just in general, and once we do that, we can compete a little better than we've been doing.
"The defense did real well other than that one inning, Tucker was good, and the bats did well. We were just hitting it to them, unfortunately. That's baseball."
Mattingly and Josh Jessen for Putnam County and Price for WFC had the day's only multi-hit games, with two apiece.
With the sweep of the Warriors, the Panthers are in position to try to wrest the Tri-County Conference championship from Marquette. The Crusaders have a one-game series ahead of the two's two-game series next week, with games Monday in Ottawa and Tuesday in Granville.
WFC closes out its Tri-County season with a series against Henry-Senachwine — at Henry on Monday and at Woodland on Tuesday.