OREGON – If you've been hankering for a reason to get outside and enjoy the fall weather, Oregon's Autumn on Parade festival can help fill that bill.
The popular 2-day festival is this weekend, Saturday and Sunday, Oct. 2-3, in downtown Oregon. It returns after last year's event was canceled because of the COVID-19 pandemic.
Crafts and collectibles, a parade with marching bands and floats, strolling entertainers and lots of good treats to eat are just some of the staples of this year's festival.
The theme for the popular two-day event is "Rockin' 50 Years", marking the festival's 50th anniversary. To celebrate that milestone, the all-volunteer AOP committee has added a new attraction – a beer garden with live bands.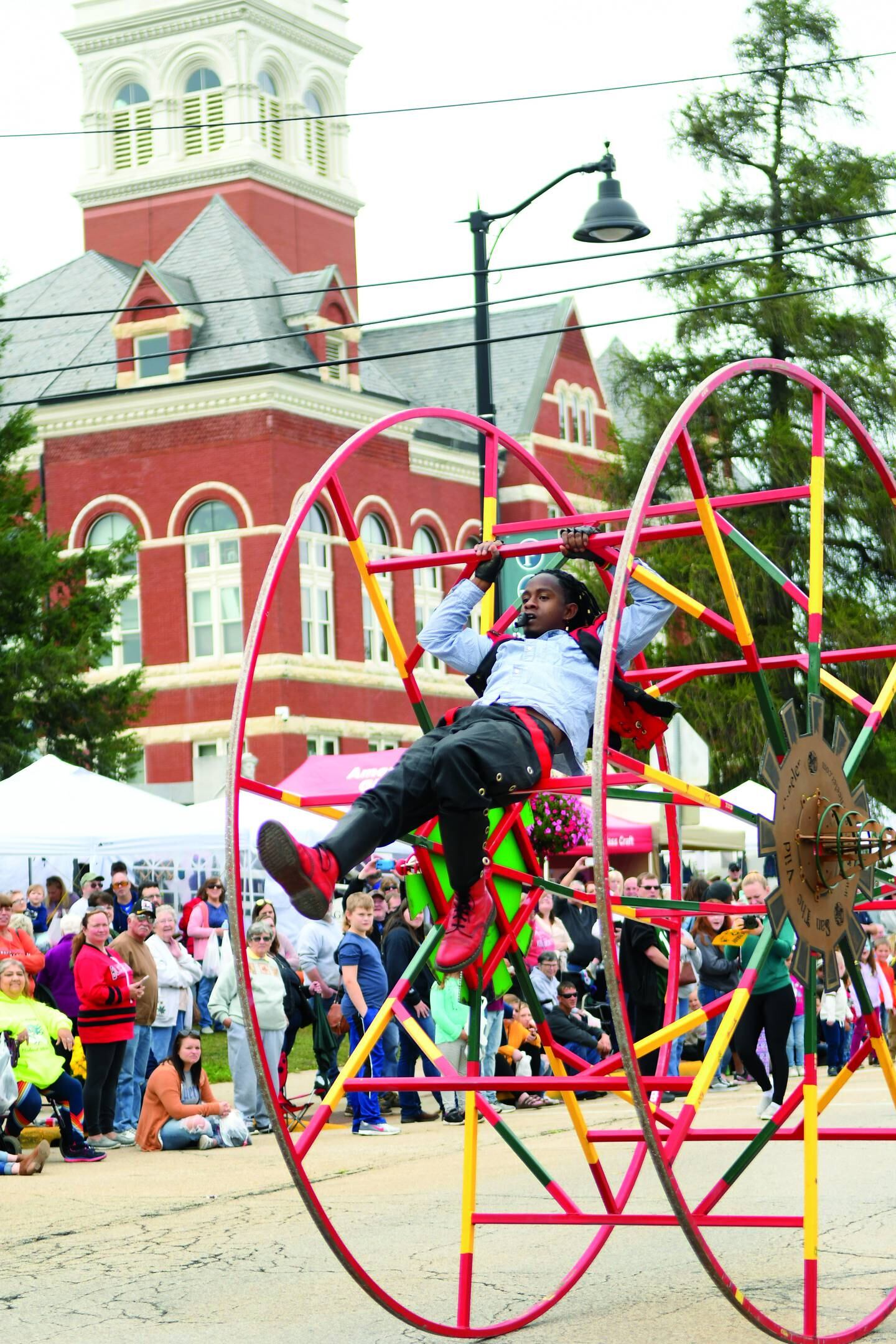 "Patrons of AOP have requested a beer garden in the past, so the AOP committee decided to add this event to the 50th anniversary celebration," AOP committee member Dave Boehle said.
The beer garden, sponsored by Martin & Company Excavating, will be on Saturday only, in the 100 block of South Jefferson Street between Third and Fourth streets. You must be 21 to enter. A $5 cover charge will be collected, which will include the first beverage.
Local band Burn N' Bush will be performing from 11:30 a.m. to 2:30 p.m., followed by another local favorite, Blue Steel, from 3 to 6 p.m.
"Our local pub Tipsy Hog will be providing the beverages," Boehle said.
But the heart of the festival is the Farmers Market and Craft Fair that features more than 150 vendors selling arts and crafts ranging from handmade wood items to homemade baked breads.
Booths are set up around the lawn of the historic Ogle County Courthouse and surrounding streets on both Saturday and Sunday.
Ornamental produce, locally produced honey, jewelry, soaps, candles, antiques, seasonal items and homemade pies are just a few of the hundreds of items that can be found throughout the show.
Visitors to Autumn on Parade can partake in scrumptious treats in the Food Court, where local nonprofit organizations prepare their specialties each year. Apple fritters, pork chop sandwiches, funnel cakes, bratwurst, kettle corn and gyros are just some of the items offered.
The festival is one of the major fundraising events for most of the nonprofit groups in the food court.
On Sunday, Autumn on Parade's annual Harvest Time parade will march through the streets of Oregon. The annual event, which has about 125 entries each year, is known as one of the most entertaining parades in the region.
Entertainment includes The Jesse White Tumblers and South Shore Chicago Drill Team and local marching bands, clowns, queens and floats.
Stronghold's Olde English Faire will not be held this year.
Other Autumn on Parade events include: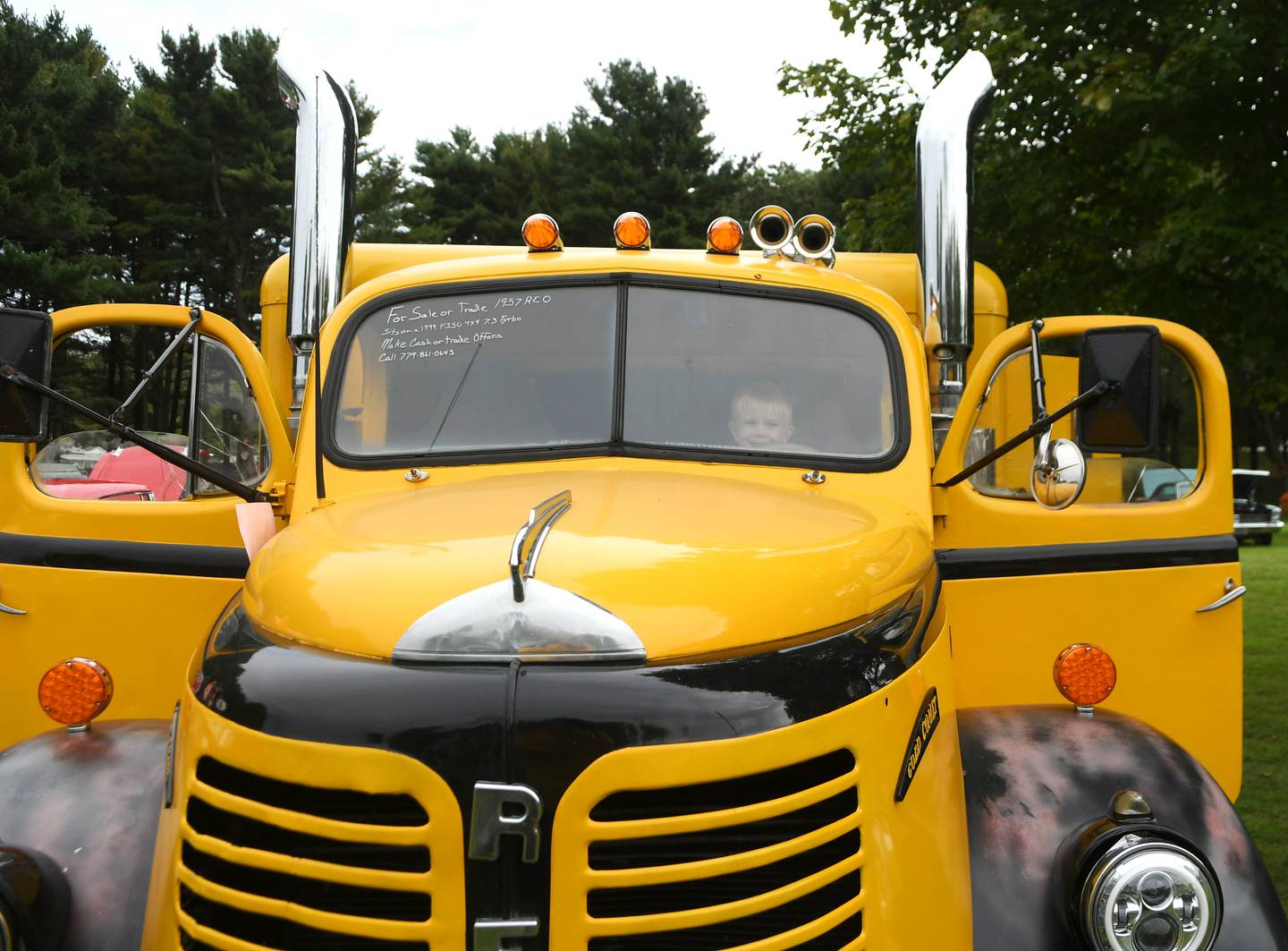 Car Show
Focus House, an Ogle County owned youth residential facility operated by the Ogle County Probation Department, will run the Autumn on Parade Car Show on Saturday, Oct. 2, at Oregon Park East.
Showtimes are 8 a.m. to 3 p.m. with awards scheduled for 2 p.m. Announcements and a DJ will be by 3-D Sound.
Registration before Oct. 1 is $10. Registration is $15 on the day of the show.
Established in 1975, Focus House provides 24-hour care services for troubled youth residing throughout northern Illinois including residential care, on-site schooling and education, counseling, health care, leisure/recreation activities and post-discharge (aftercare) services.
The primary goal of Focus House is to return each child to his/her family, avoiding further – and more severe – court-mandated actions.
For information, visitwww.focushouse.net.
Antique Tractor Classic
The 28th annual Autumn on Parade Antique Tractor Classic also will be at Oregon Park East from 9 a.m. to 5 p.m. Saturday, Oct. 2.
The event showcases the rich agriculture heritage in Ogle and other northern Illinois counties.
Visitors will see restored and unrestored farm tractors, as well as gas engine exhibits. Owners are invited to register by 9 a.m. Saturday.
Exhibits of lawn and garden tractors are welcome.
For information, call Stan Eden at 815-732-7746.
Chana School Museum
The historic Chana School, also located in Oregon Park East, will be open for tours Saturday, Oct. 2.
The two-room rural schoolhouse was built in nearby Chana in 1883 and moved to Oregon Park East, where it was restored by local volunteers.
The Chana School Museum opened in fall 2003. In December 2005, the school was placed on the National Register of Historic Places.
The unique V-shaped building is not your typical rural schoolhouse. Inside, visitors will find cloak rooms with curved walls, decorative pressed tin walls and ceilings and fancy carved woodwork painted in Victorian colors.
Fun Zone
Bounce houses and a petting zoo are free events for children in the parking lot next to the Oregon Coliseum in the 100 block of North Fifth Street.
5K and Fun Run
The Autumn on Parade 5K Run and 1-Mile Fun Run will be Sunday morning, Oct. 3.
One-mile runners will begin the day at 8 a.m. followed by the 5K participants at about 8:30 a.m.
Go to the AOP website, www.autumnonparade.org, for a printout of the 5K course.
60/40 Raffle
The winner takes home 60% of the pot while Autumn on Parade keeps 40%. Six tickets cost $5. Proceeds benefit Autumn on Parade.
For information, visit www.autumnonparade.org or call 815-732-3465.
Woods Equipment Co. is this year's presenting sponsor. The manufacturing company has been making tractor attachments in Oregon for the past 75 years. Woods products are used for mowing roadsides, maintaining pastures and waterways, shredding crops and countless other applications.